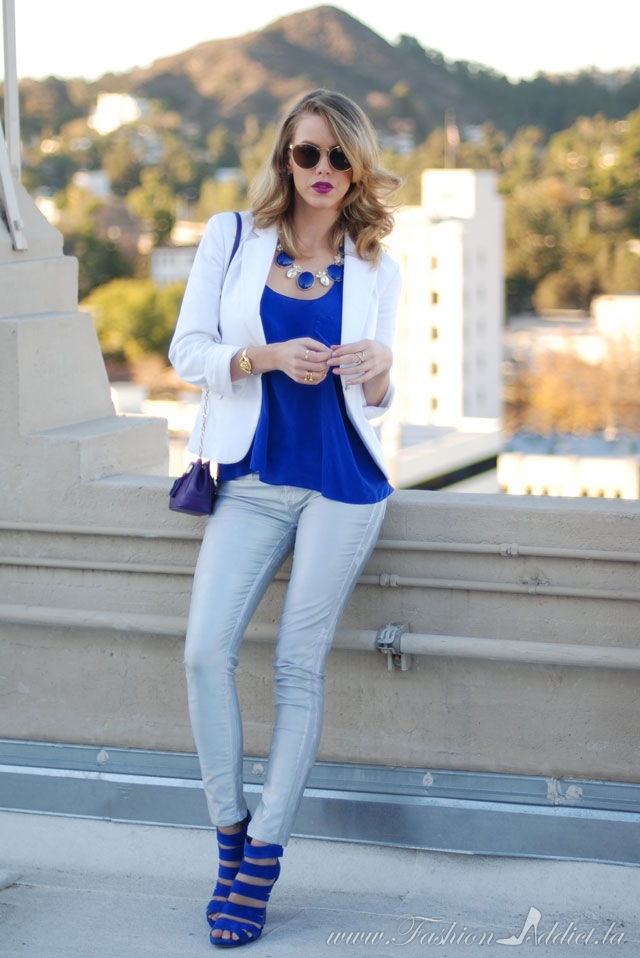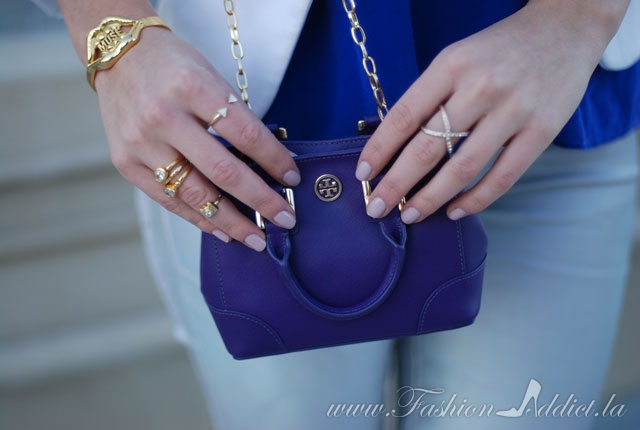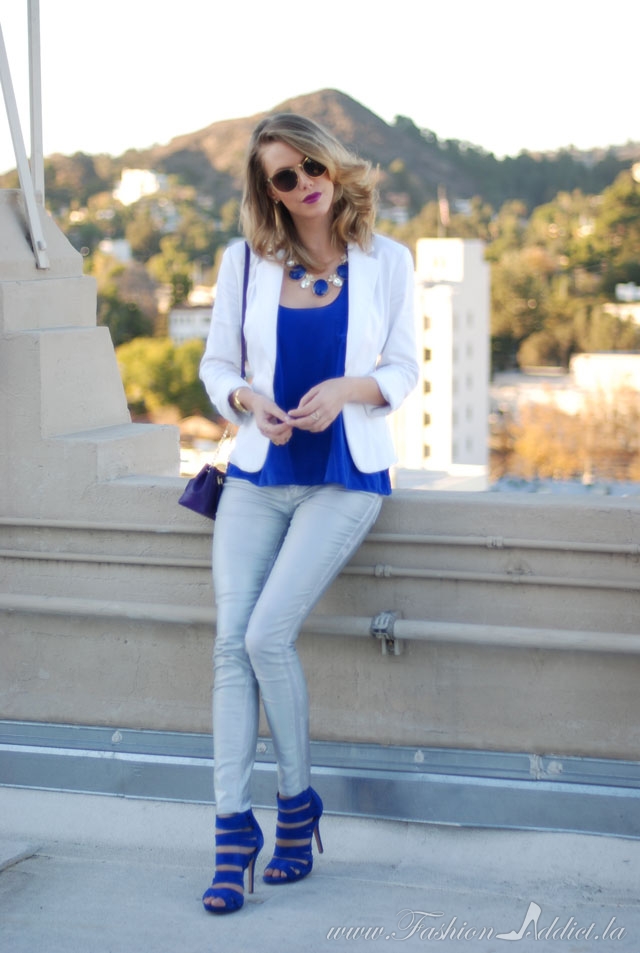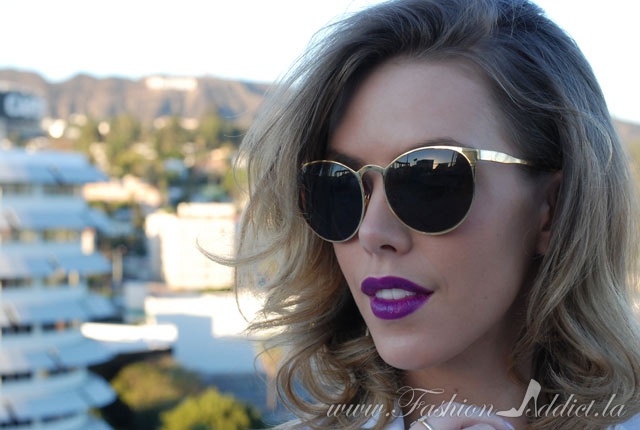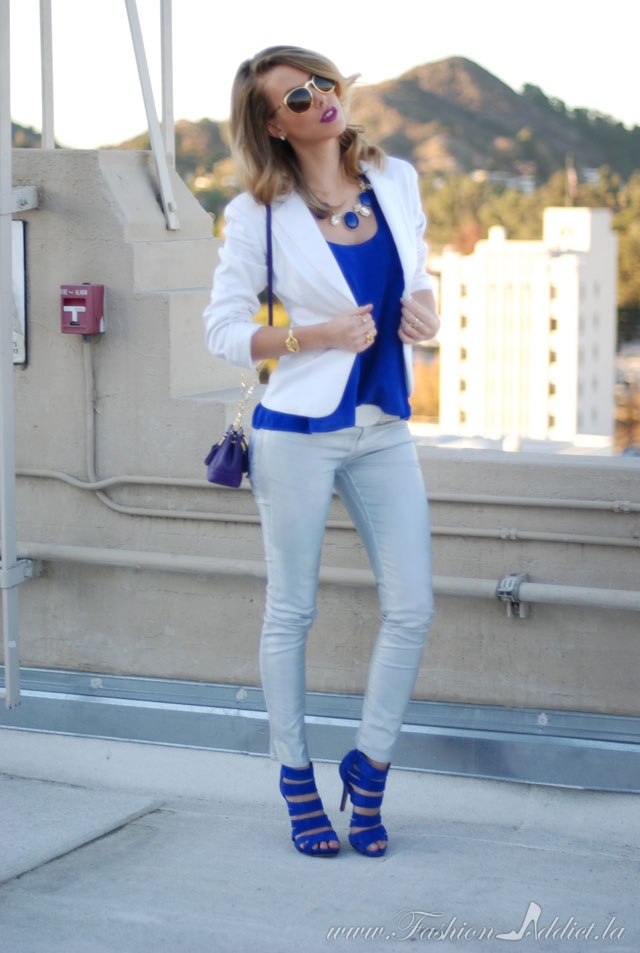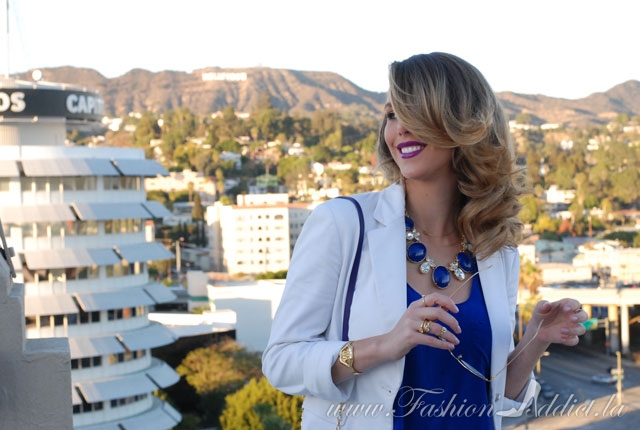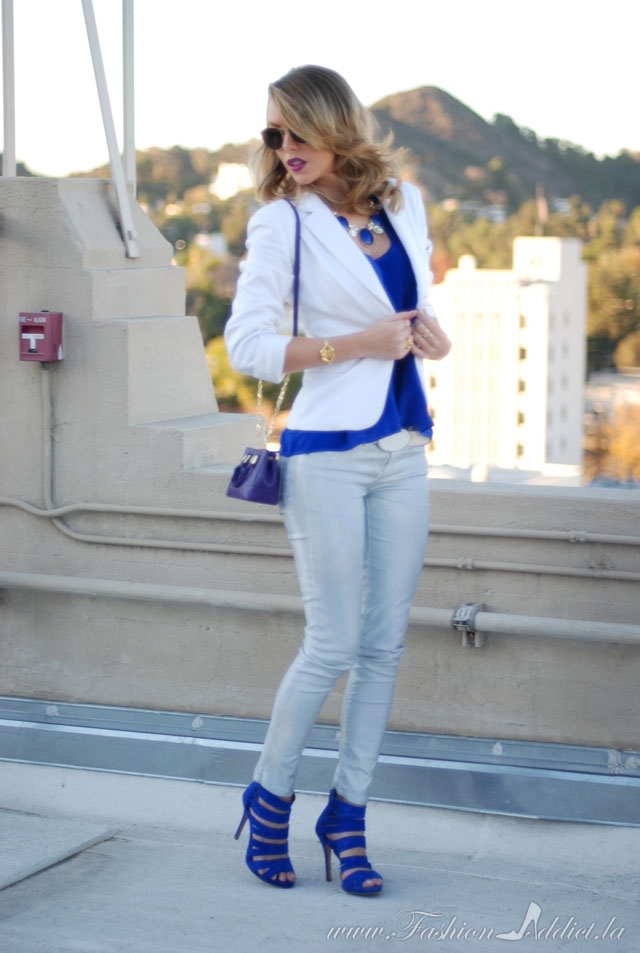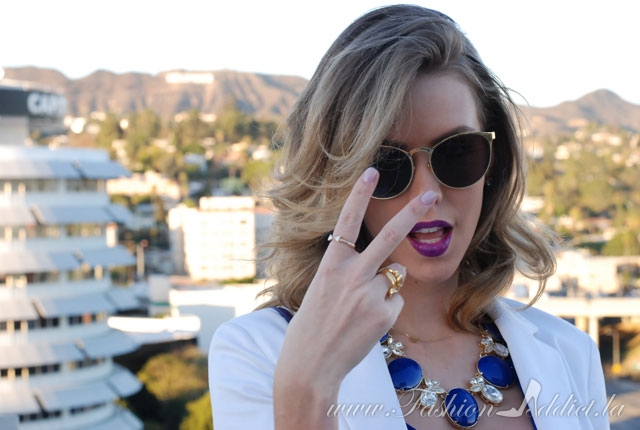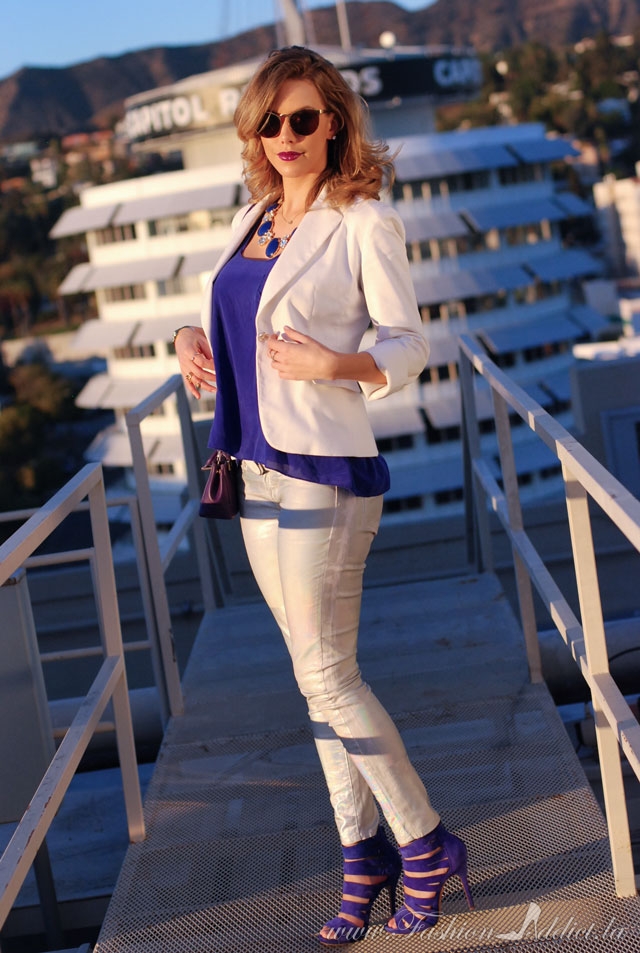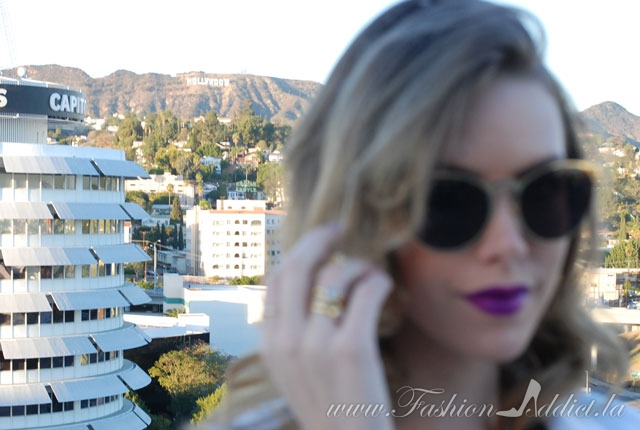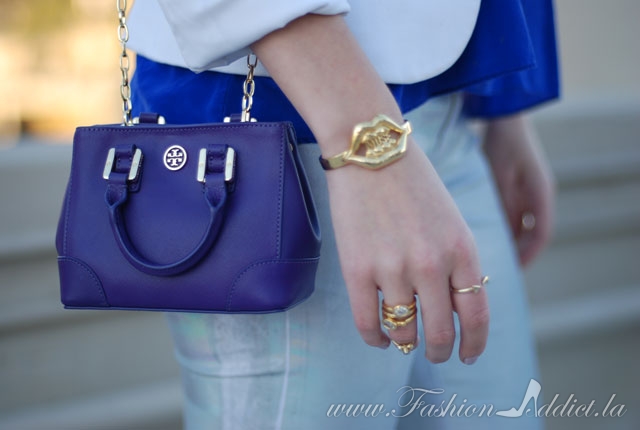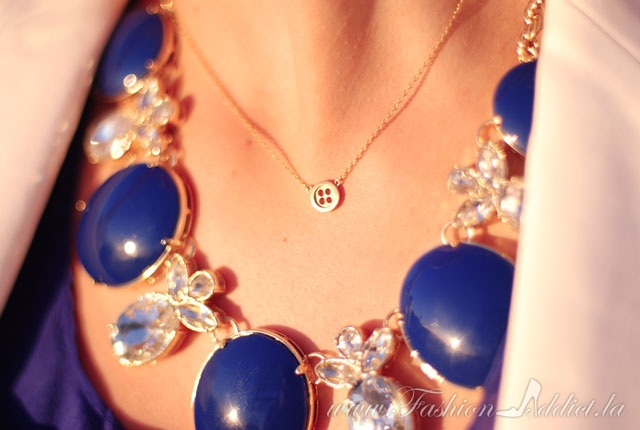 Jeans: Car Mar via LF. Tank: Forever 21. Blazer: Tahari. Mini Satchel: Tory Burch c/o ShopBop.
Necklaces: Banana Republic and Leola Lace. Bracelet: Muse by Chiara Ferragni c/o.
Rings: Nordstrom and Jewel Be Mine c/o. Shades: Chilli Beans c/o.
Lips: Maybelline Lavender Voltage.
Shop the look:

The Mini Satchel
I have been wanting a true mini satchel for a while- ever since this post by Blair where she dons a little tiny pink Prada bag. When I saw this one in the mini bags category on Shopbop I knew I needed it- especially because it's my favorite color- Purple! I will be rocking it a lot lately so let this be your warning!
This is what I wore to the New Girl Expo to speak on my first panel- I had such a great time and unknowingly showed up matching with Melanee and Joann– apparently cobalt IS the color of the season.
I will take a little hiatus from blogging to spend Christmas with Roger and his family in Florida, but you can keep up with me on Instagram. Hope to have another post up thursday. Merry Christmas to those who celebrate, and a happy new year to all!!!
With love from Hollywood Florida,
Kier