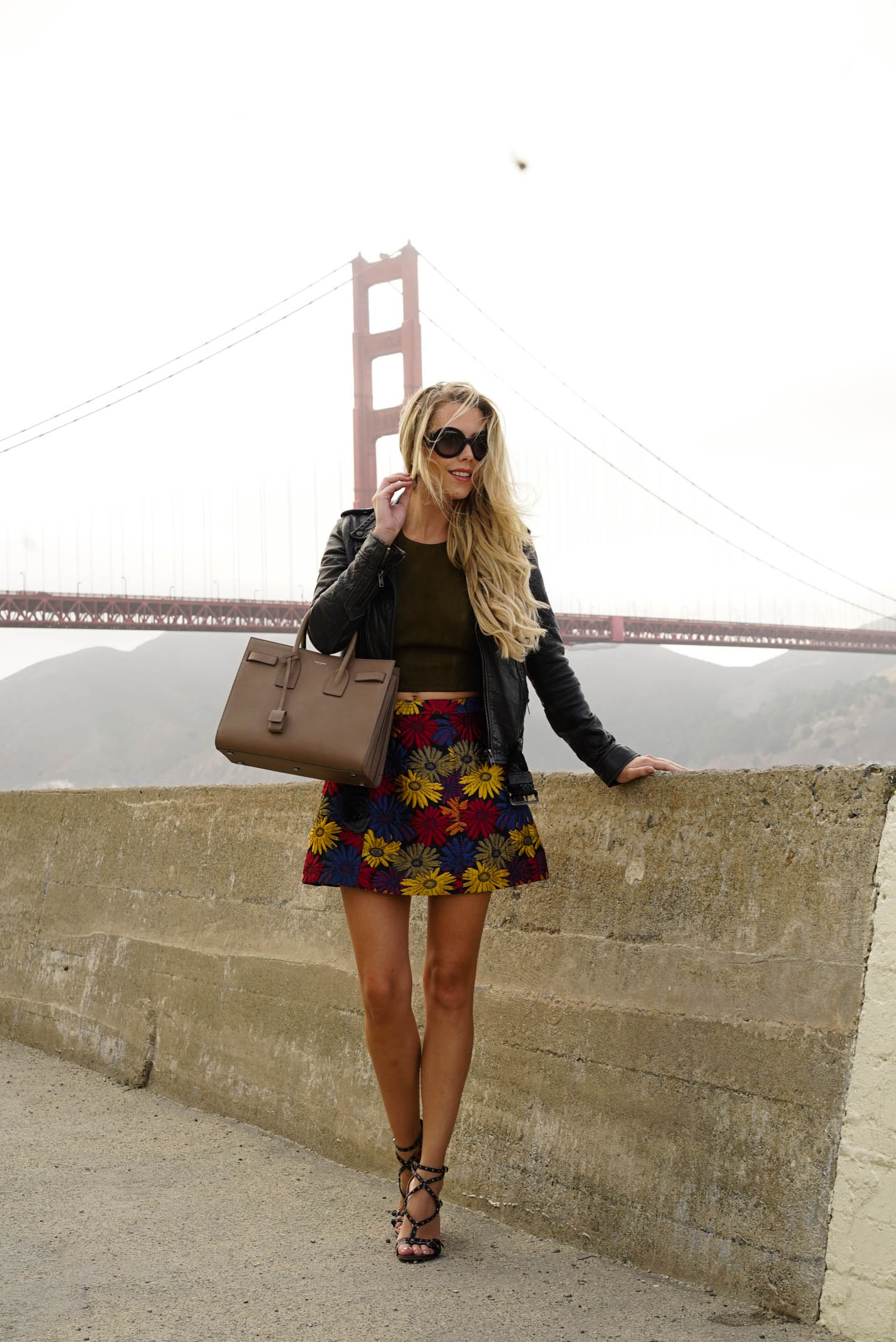 Recently I took my first trip to San Fransisco and I fell in love! I was surprised how much I loved it actually. I got to see the magnificent Golden Gate Bridge and take photos in two places, we shot first outside the city and it was sunny and beautiful but by the time we crossed the bridge the fog had moved in.. as is San Fransisco I guess. I still had a great time, and I love these photos!
Thank you for reading!
With love from Vegas,
Kier
Shop the look:
Skirt and top: Alice and Olivia. Shoes: Valentino.
Bag: Saint Laurent. Jacket: Robin's Jean. Shades: Prada.