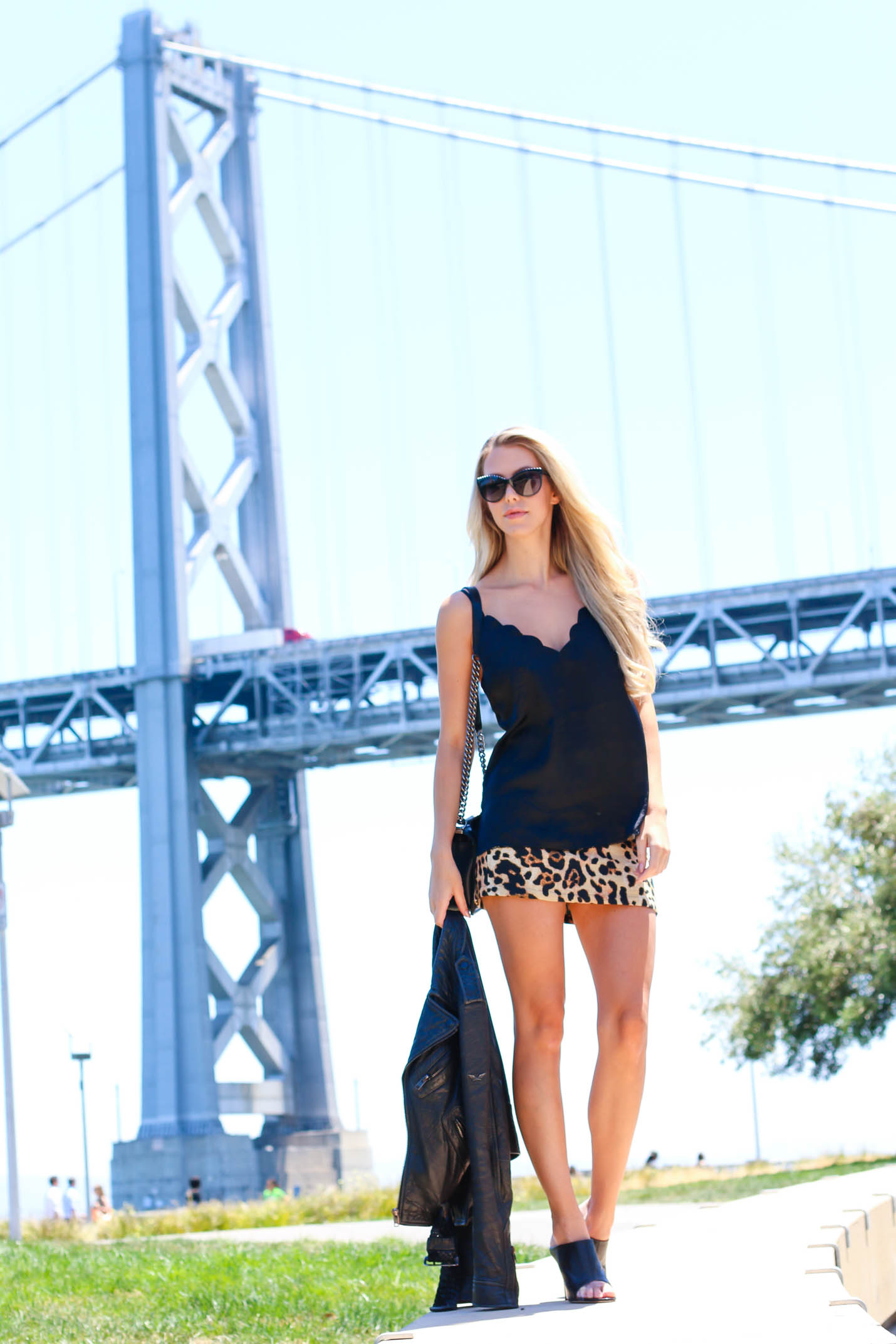 Here's another look I shot in San Fransico with Ryan Chua, I had never seen the Bay Bridge so I was really into it, being very touristy of course! I LOVE this new silky came (which is polyester and machine washable) it looks so luxurious but it's affordable, and I plan on wearing it a lot! I might order a white version too and another black as a backup!
I carried around my jacket all day because I was fully expecting to freeze my butt off in SF but it ended up being really nice until around 5pm, then it cooled down and the wind moved in.
Thank you for reading!
With love from Vegas,
Kier
Shop the look:
Top: Free People. Skirt: TopShop. Shoes: De Siena.
Bag: Chanel. Shades: Chanel. Jacket: Robin's Jean.