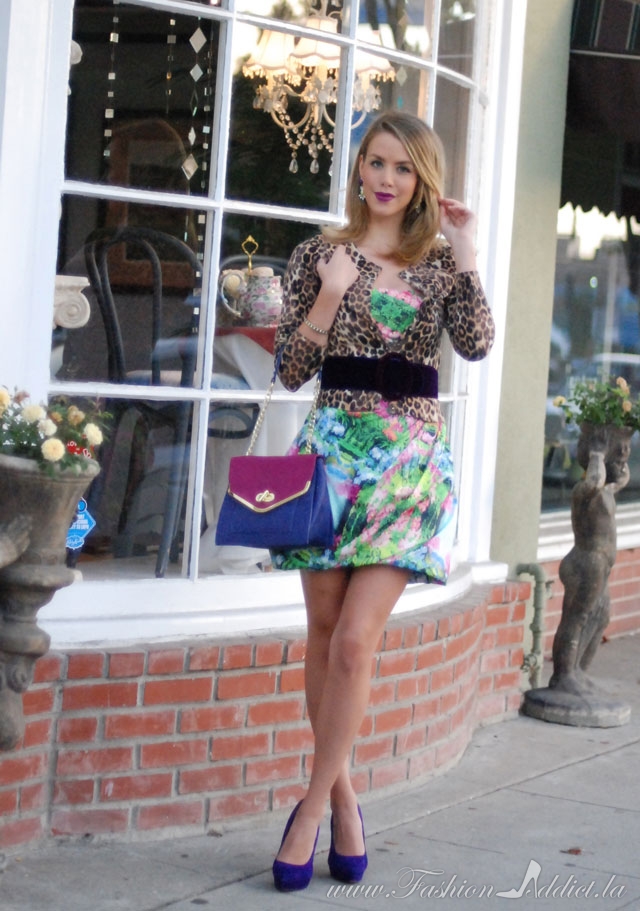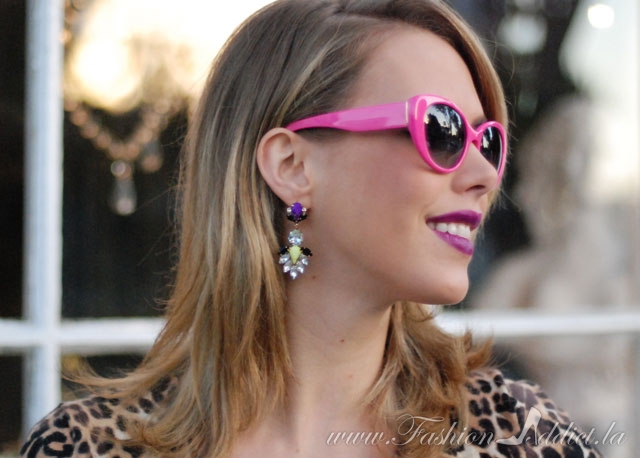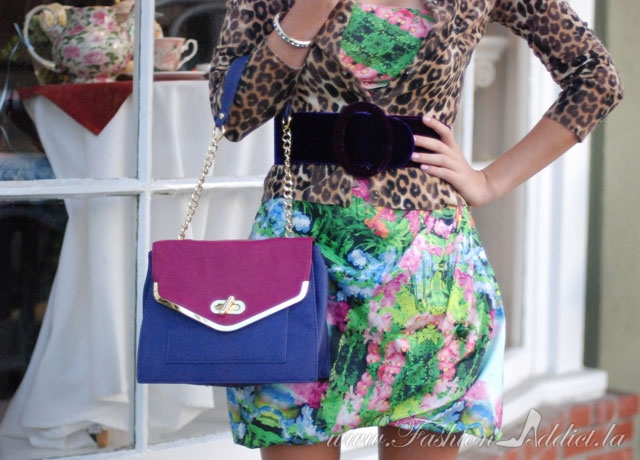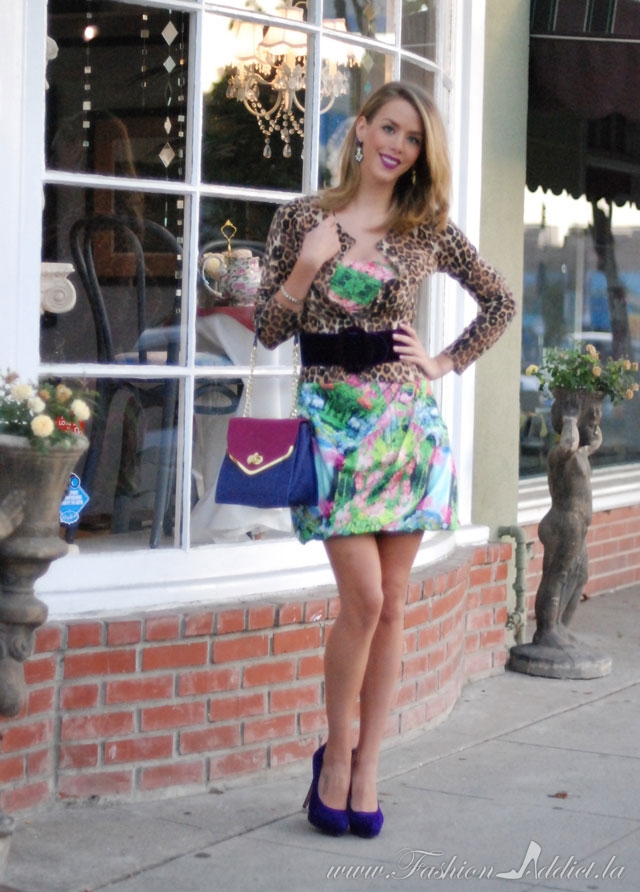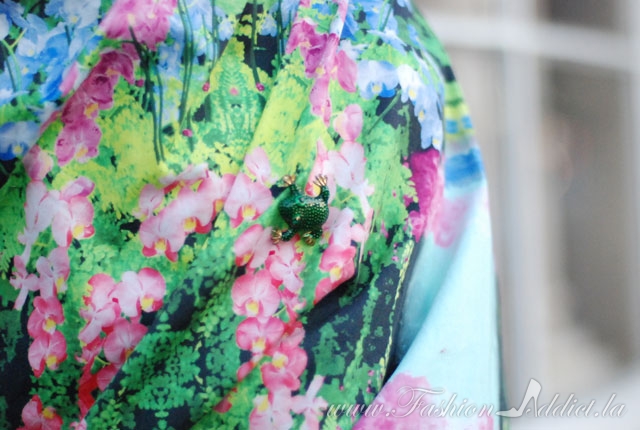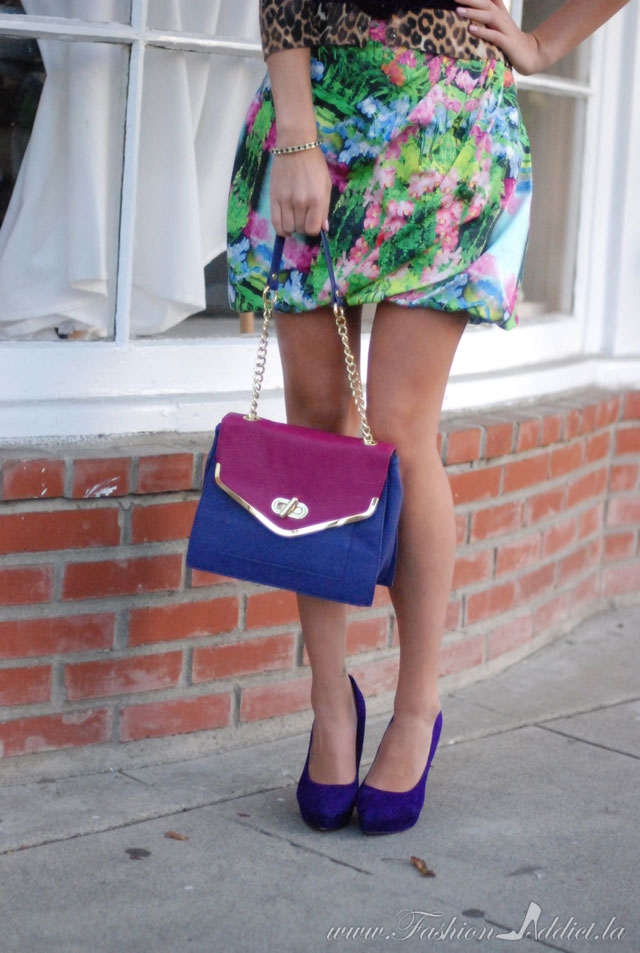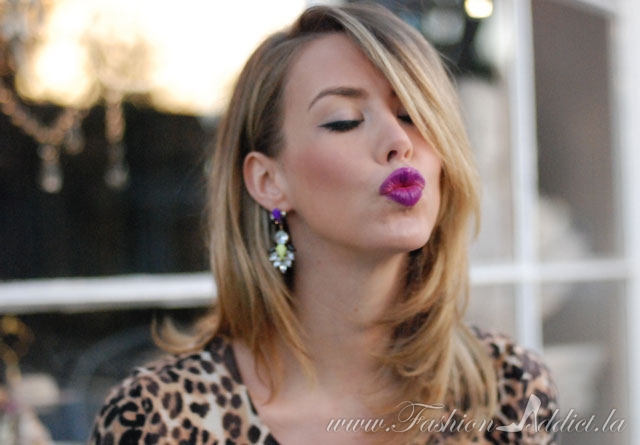 Photos thanks to Laura Yazdi
Dress: ZARA s/s 2012. Sweater: Express. Shoes: Aldo. Earrings: Jewel be Mine c/o.
Shades: Kate Spade. Bracelet: Vintage. Bag: Olivia & Joy c/o.
Belt: Vintage. Frog Brooch: American Apparel.
Shop the look:
Tea Party Attire
This past weekend Melanee had her birthday celebration at a fabulous little Tea room in Long Beach! I had never been to a real tea party, but if I ever saw a tea party dress, it was this one! My only issue? This dress is just the least fall-esqu of any dress I own… well, like I always say, "When in doubt, add leopard." so, I did just that, with some deep purple accents including this limited edition Maybelline lipstick called "Lavender Voltage" that I just can't get enough of.
Also, love these Jewel be Mine earrings- I won their November Blogger contest recently on Instagram so prepare to see a lot of Jewel be Mine jewels on www.fashionaddict.la  soon!
P.S. Feeling a little like the Macademian Girl in this outfit!
With love from Hollywood,
Kier