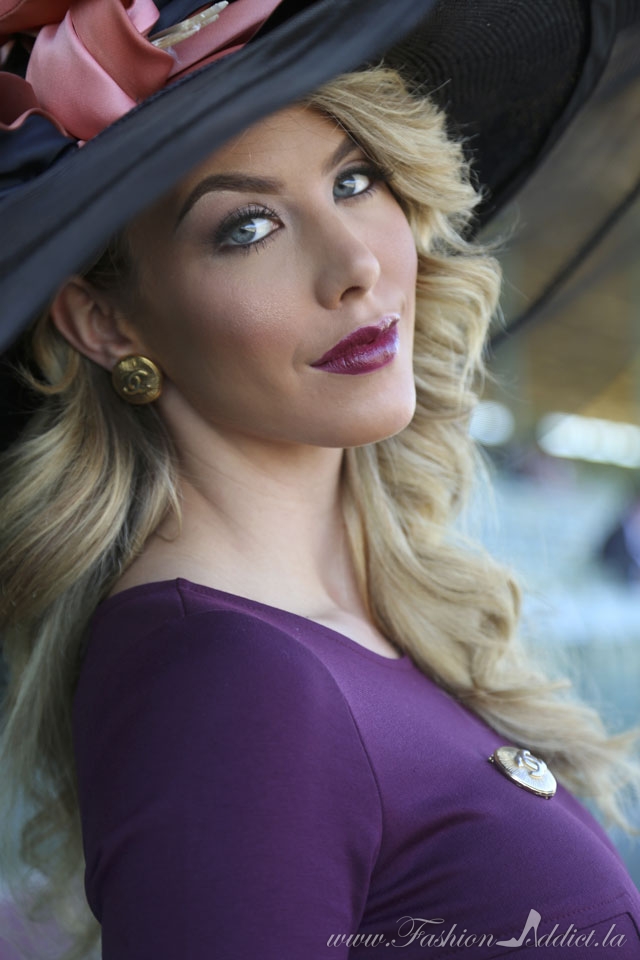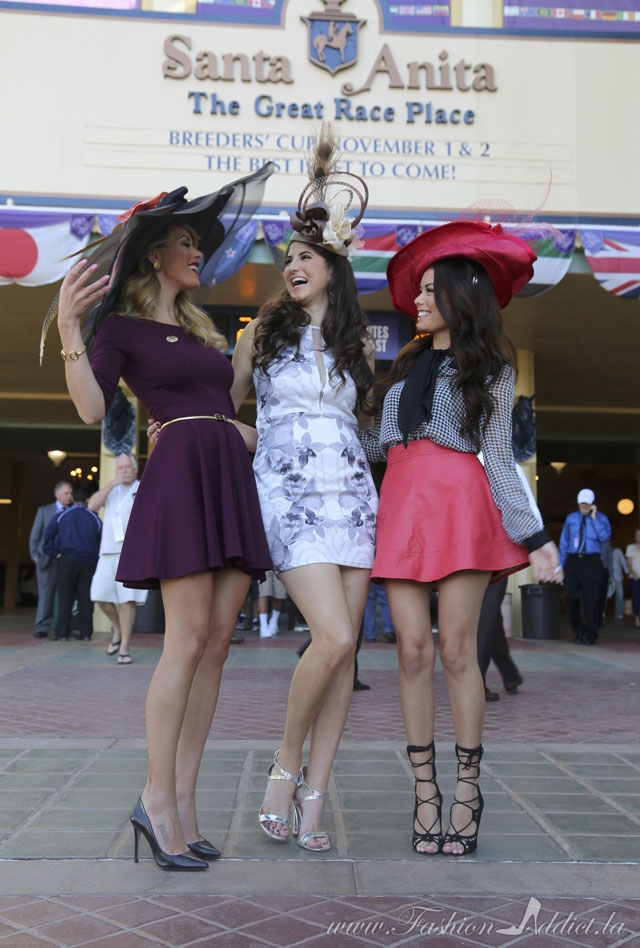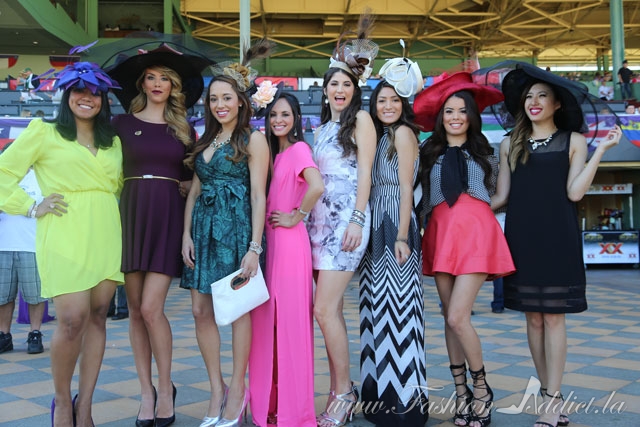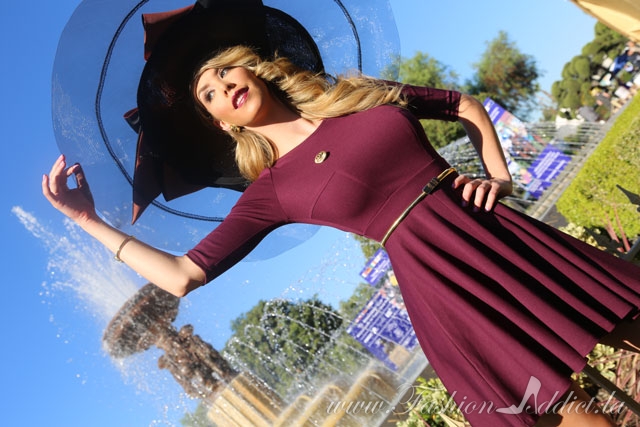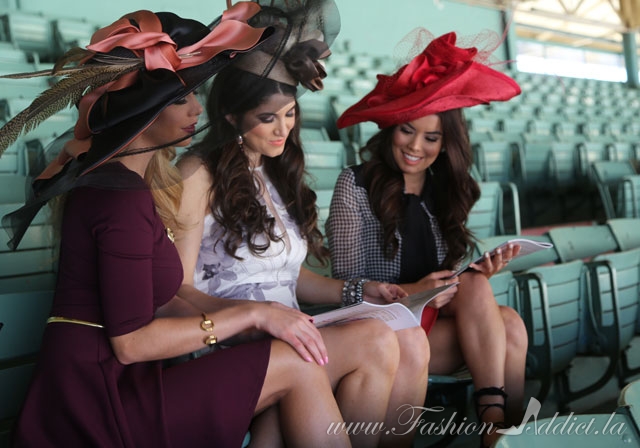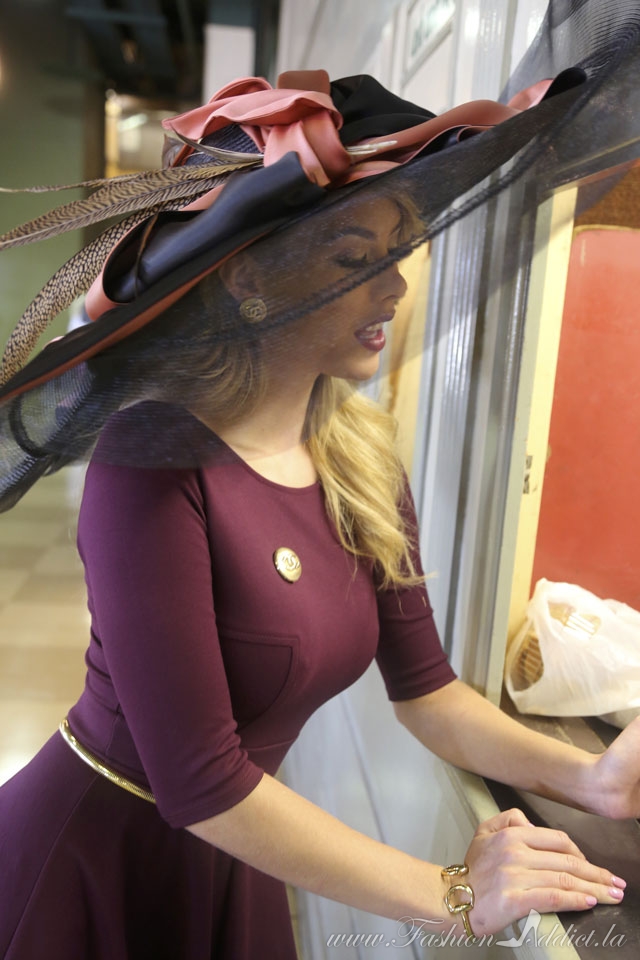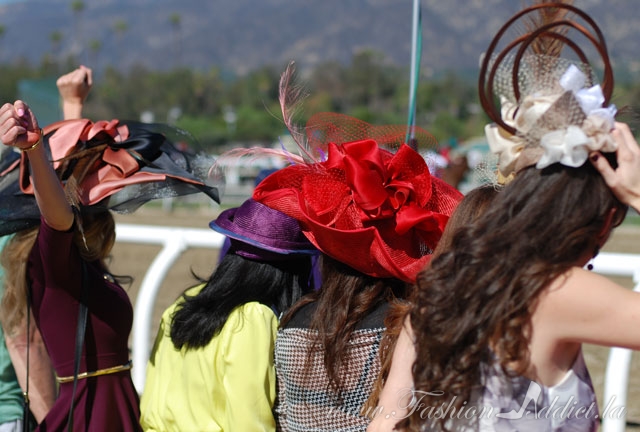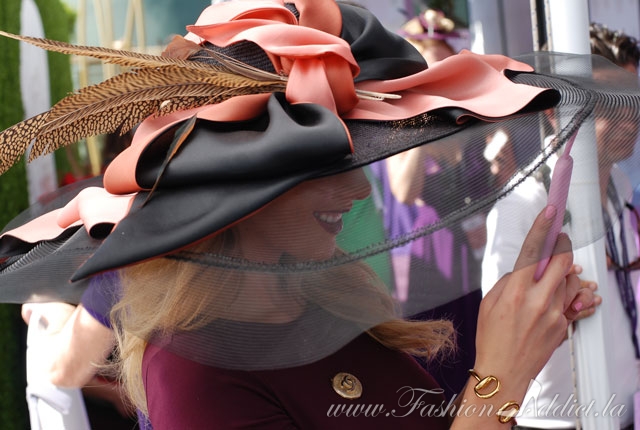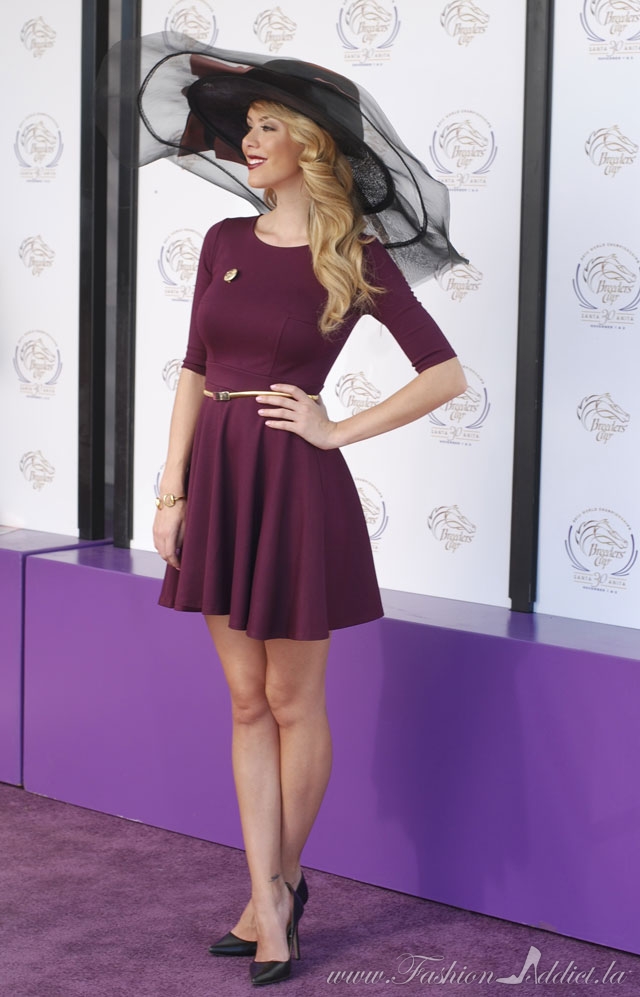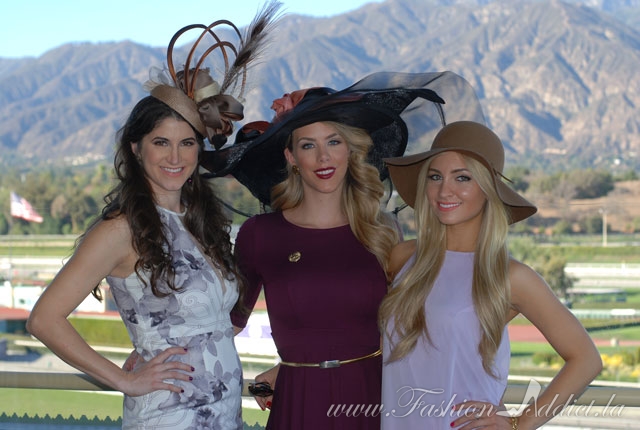 Photos thanks to Mary Kate Fitzpatrick
Dress: Lulu*s. Shoes: Zara. Hat: Christine A Moore.
Earrings and Brooch: Vintage Chanel. Belt: Vintage. Bracelet: C. Wonder.
Shop my look:
Lulu*s at the Races
Recently I was again invited to Santa Anita Park by America's Best Racing, but this time it was for the richest day in sports, The Breeders Cup, and I was lucky to be able to invite some of my closest blogger friends! Laura, Roxy, Melanee, Sophie, Joann, Elizabeth, Mel, Jamie, Tanya and I spent the day adorned in Lulu*s dresses betting and #winning while also wearing the most fabulous hats by the official milliner of the Breeders Cup and I believe the Kentucky Derby! Christine A Moore's hats have been worn by Katy Perry, Jennifer Lopez, Halle Berry, and now us!
Laura, Roxy, and I even took part in a photo shoot for America's Best, and I check out my interview here on the Pasadena Star News!
Huge thanks to Tierney at Lulus.com, America's Best Racing, Mary Francis Dale, Christine A. Moore, and all of my fabulous guests!
ALSO- I am very flattered and grateful to be listed as one of LA's Top Fashion Blogs by CBS– Thank you!
Lulu's video below!
With love from Hollywood,
Kier