Los Angeles Style: Sky High Chiffon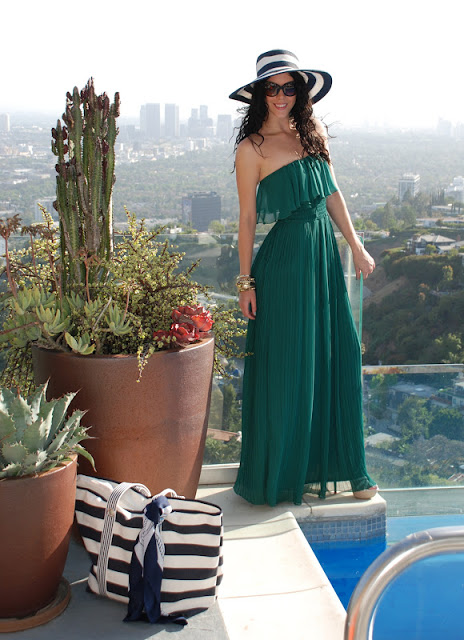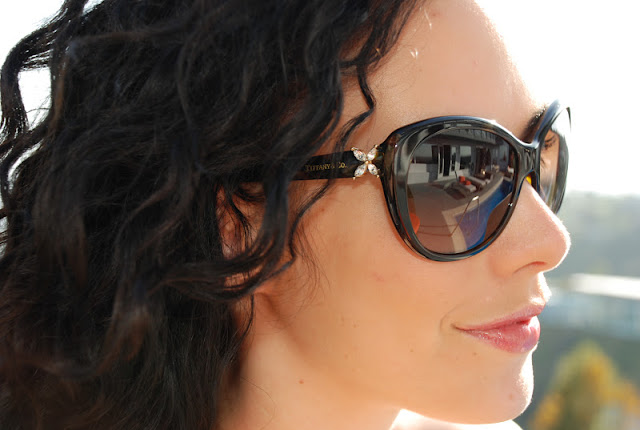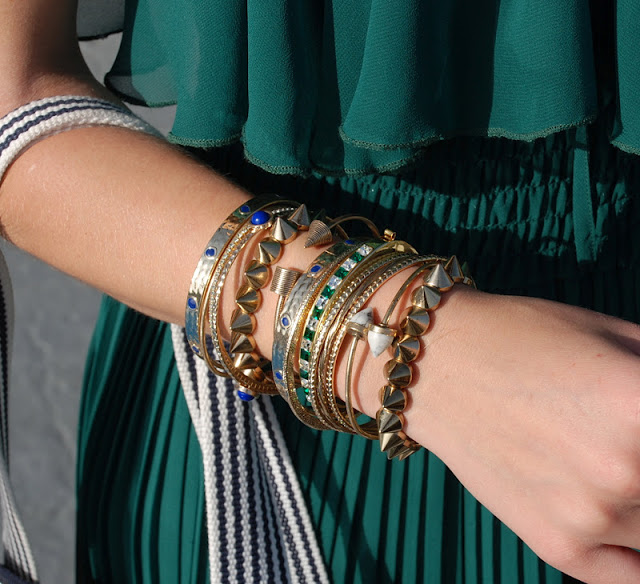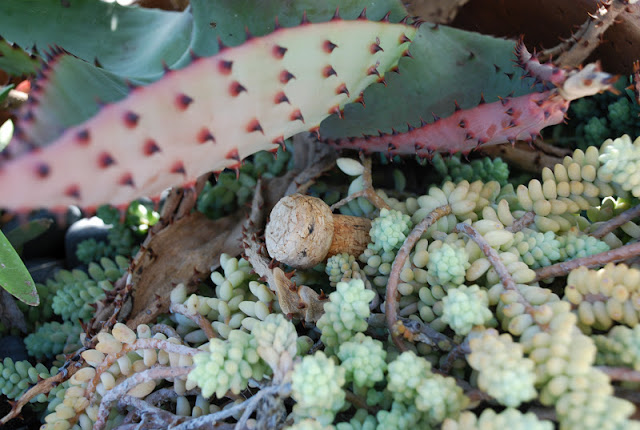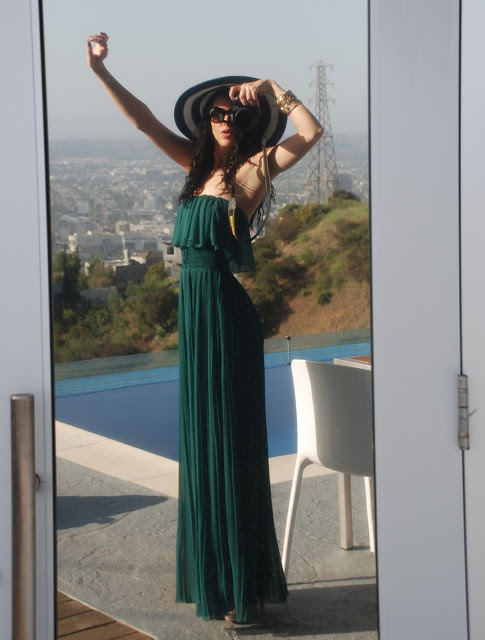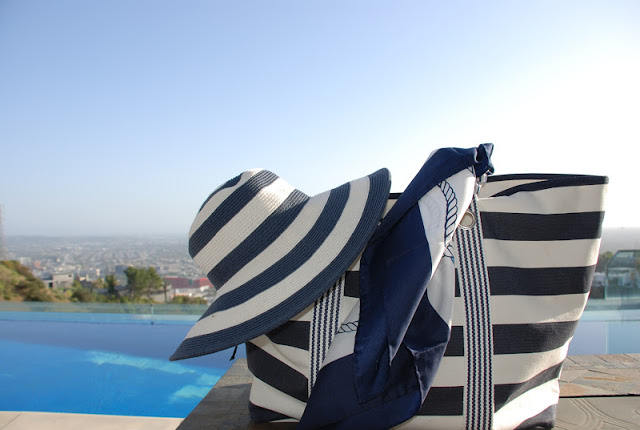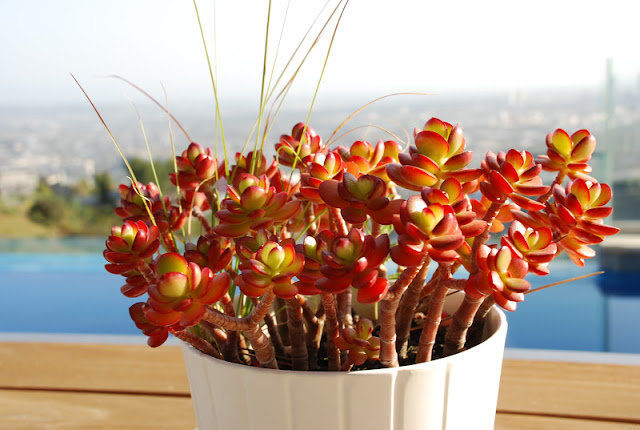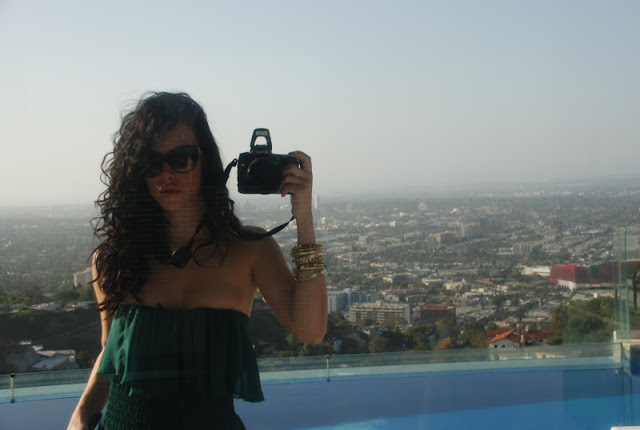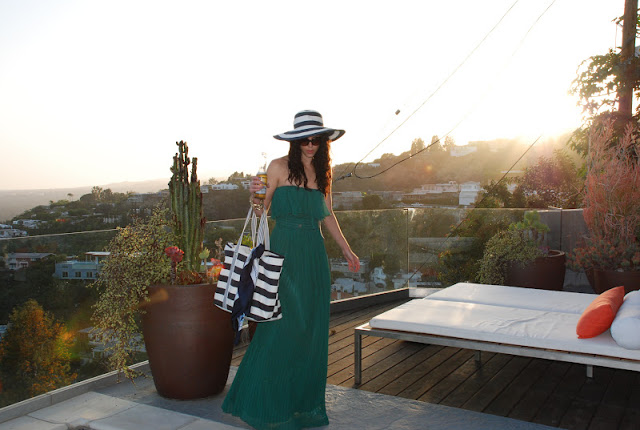 Thank you so much to my boyfriend Roger for letting me use his camera! :)
Shades:
Tiffany & Co
. Scarf: Vintage, Hat: Similar
here
Jewelry: Forever 21, Vintage, Urban Outfitters, and spike bracelet
here
,
Beer: Corona Light.
¬†I got this dress at The Closet in the Westfield Fashion Square Mall in Sherman Oaks, I saw it on a mannequin window display in fuchsia but when I walked in, the associate said, "How are you? Just so you know, the entire store is 30% off today, even on sale items" ¬†I asked where that dress was and she showed me. I looked at the tag: marked down from $485 to $120- with an additional 30% off… $84!! They had fuchsia, blue, and this green color and I had to have it. I tried on all three colors intending to buy them all. Only the green was perfect, and being a fashion addict, my closet is overflowing as it is; I don't need to go buying things that I'm not in love with. The associate told me that all their items are imported from Israel and that's why they have different items than the usual Melrose boutique (which all have the same stuff). Then, the cherry on top, I also got half off all jewelry… So I bought some gorgeous green and gold earrings I'll wear soon. This little place had the best customer service and prices, I'll be a customer for ever! I get compliments on it every time I wear it, It's ultra long so I can wear really high heels, and it can be dressed up or down, worn day, or night.
I bet you're wondering about the view? This is my friend's house, on beautiful days, our group of friends gets together there, we sunbathe, drink, dance, and just generally party- hence the champagne cork lost in the plants that I found while taking photos. I can't wait for summer, be prepared to see this view a lot I hope!
Xoxo, Kier