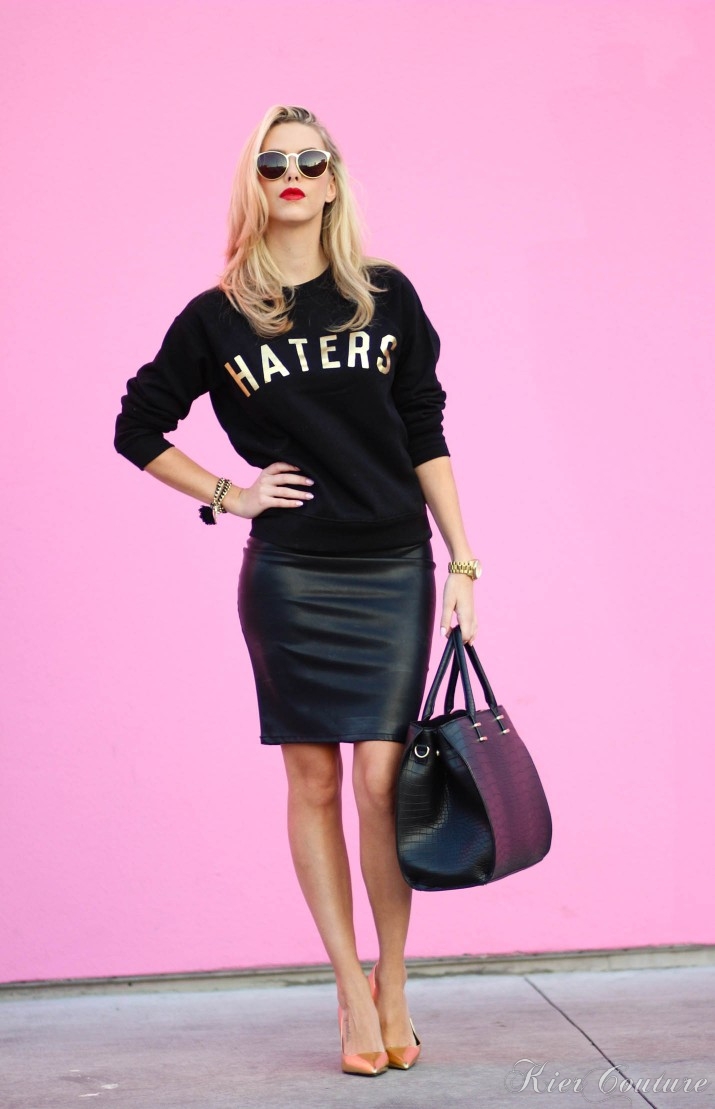 Hi Everyone! How are those resolutions going? I am still trying to master the art of the "shake it off" so I've been listening to Taylor Swift on repeat and I'm trying a new strategy… every time I get a negative comment I am going to try to just delete it instantly… however, if I have the urge to respond, I am going to respond to 10 nice comments, and if I still want to respond to the negative, I can, but I will have a new demeanor and will have cooled down- so far I have not wanted to respond to the negative by the time I read and respond to ten of your sweet comments so it's a great strategy. This new plan of action also takes me from upset and hurt to a really great mood and just feeling sorry for the negative people out there.
I just want to say, thank you for reading and for all the sweet messages and comments from you all, it means the world!!!
With love from Hollywood,
Kier
Shop the look:
Sweatshirt: Forever 21. Skirt: Blank Denim, similar. Phone Case: Marc by Marc Jacobs.
Shoes: Zara. Bag: H&M. Bracelet: Ettika. Watch: Michael Kors. Shades: Chilli Beans.