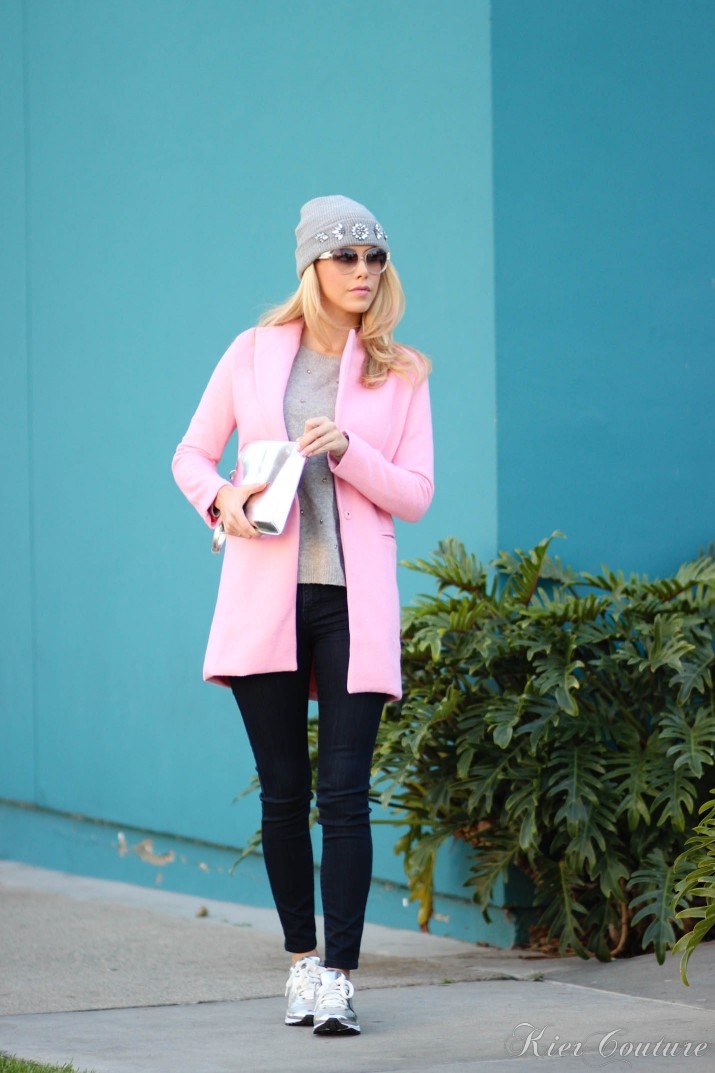 Hey y'all, I know I've been a little MIA lately but hey, I'm back now! I have a few new years resolutions and one of them is to be more consistent with my posts! I also want to be better about responding to emails, not letting the negative comments bother me so much, yoga more often, and spend more time cleaning and doing laundry.
What are your resolutions? Last year one of mine was to spend less on cheap trendy items and spend money mainly on higher quality timeless items that I can have forever. I definitely did that. I got my Chanel bag, three pairs of Stuart Weitzman Nudist heels that I am obsessed with and only a few trendy items so I am pretty pleased with myself in that regard and hope I can keep up with that!
Thank you for reading!
Photos by Laura Yazdi
With love from Hollywood,
Kier
Shop the look:
Jeans: Mia & Moss. Shoes: Sam Edelman. Coat: SheInside.
Shades: Marc by Marc Jacobs. Hat: Aldo. Bag: Zara.
Sweater: TopShop. Rings: Berricle.