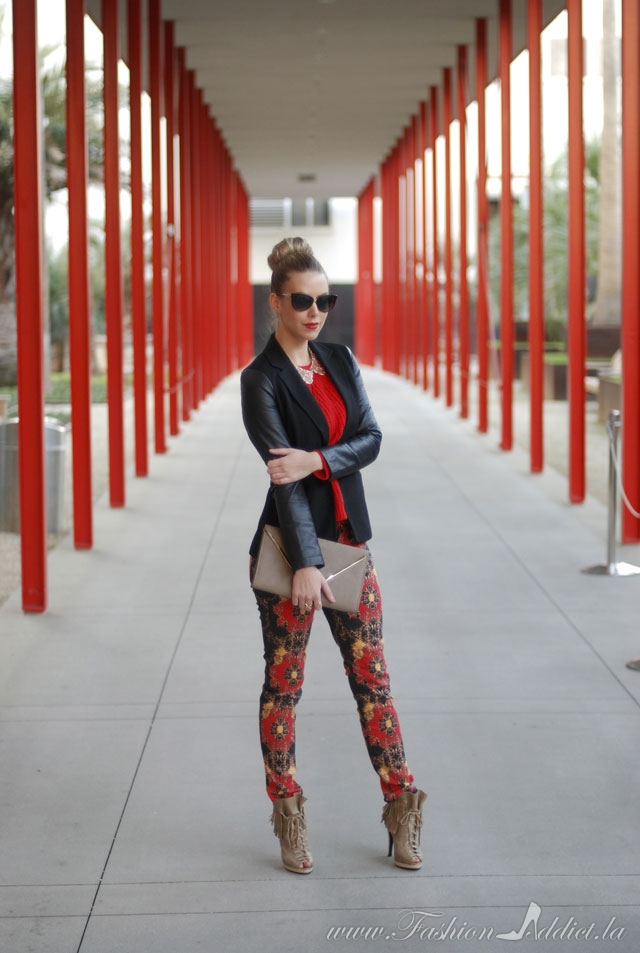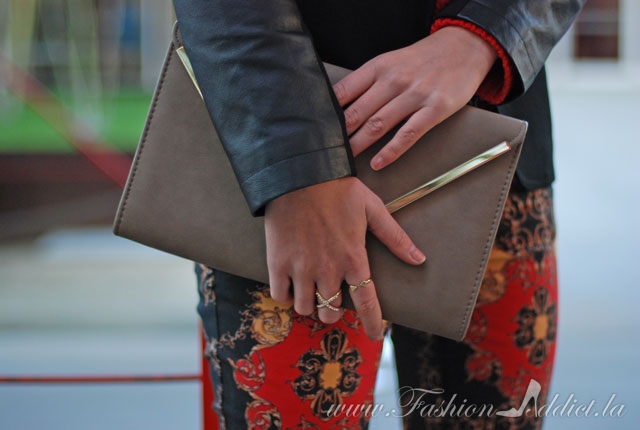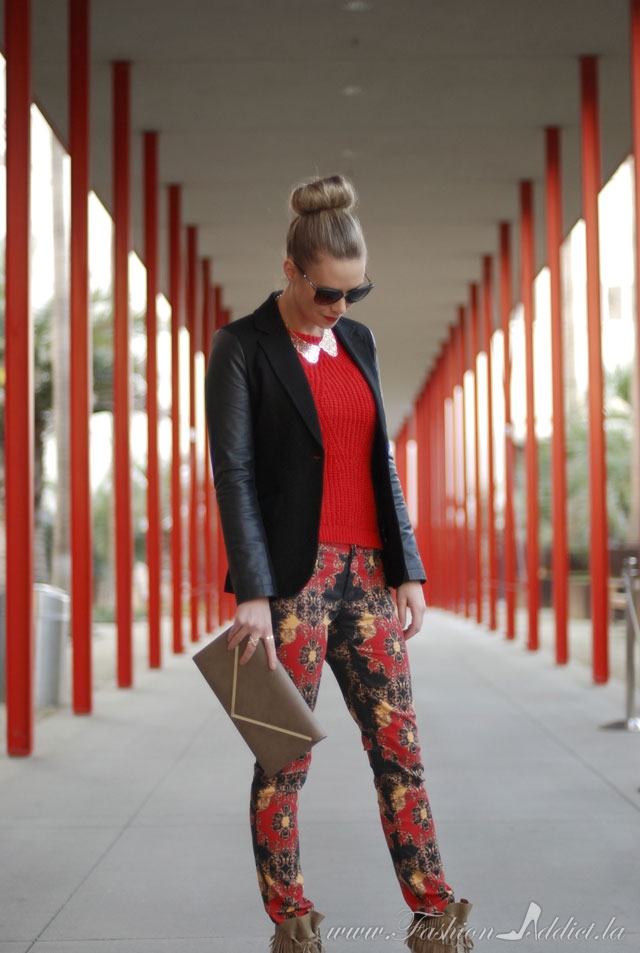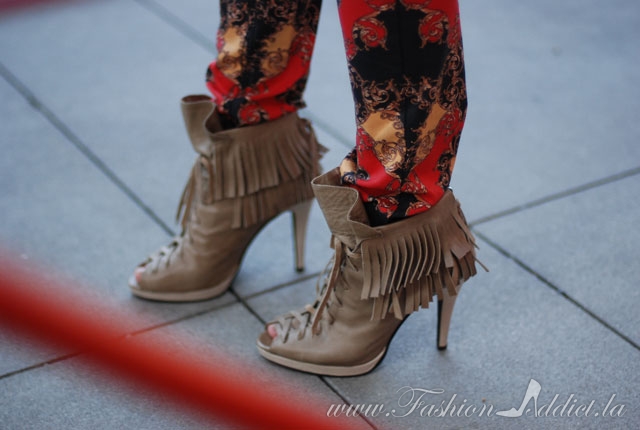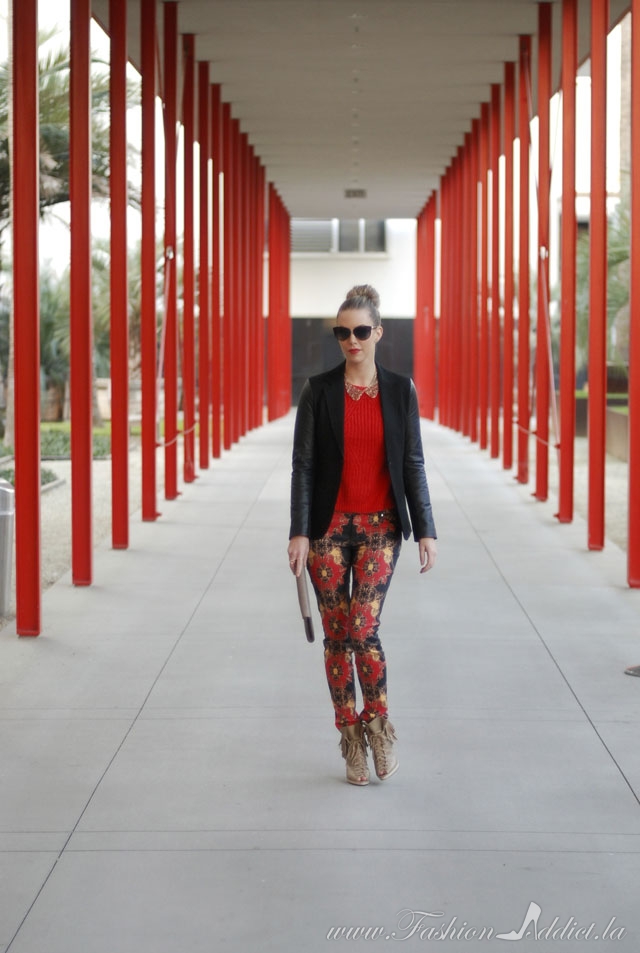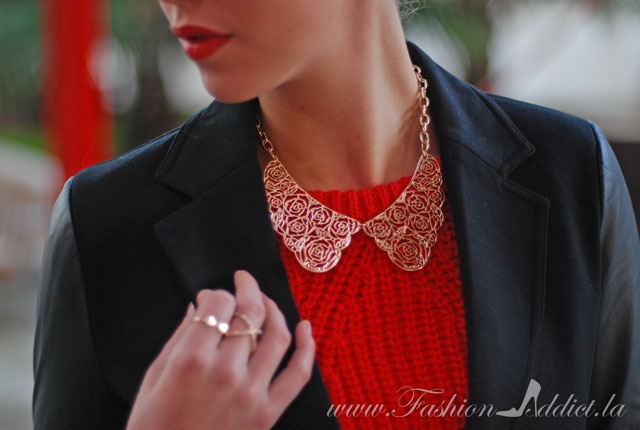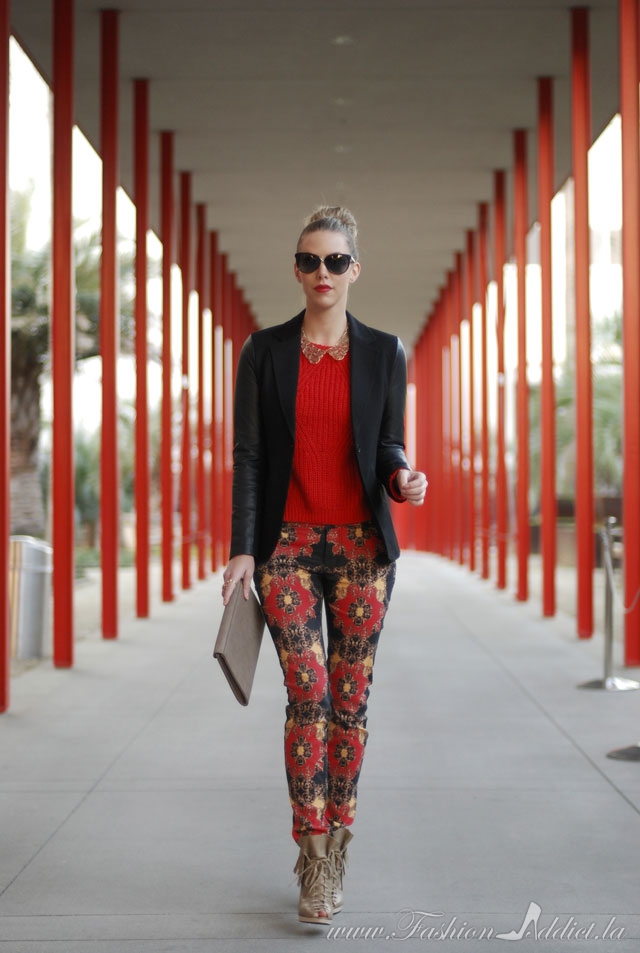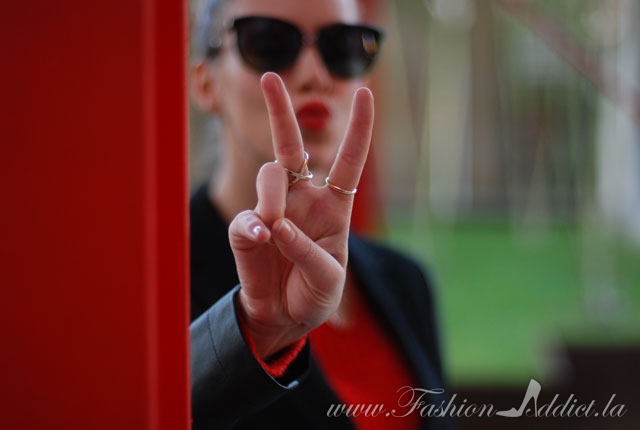 Sweater: H&M. Blazer: Hip Stitch c/o Denim Habbit. Pants: Xileration. Booties: Danyelle c/o.
Rings: Jewel Be Mine. Necklace: Jewel Be Mine. Shades: Leisure Society. Clutch: Aldo.
Shop the look:
Red Sweater
Recently popped into H&M and got this sweater for half off- I knew these red pillars at LACMA would be the perfect backdrop to match this top so I hit the museum with my friend and made a day of it. I actually learned a lot about Picasso's Blue Period from one of the tours- I found it very interesting- I want to go back and take all the tours- you learn so much more than when you just read the vague little placards.
Busy busy busy…
Christmas is coming!!!
With love from Hollywood,
Kier