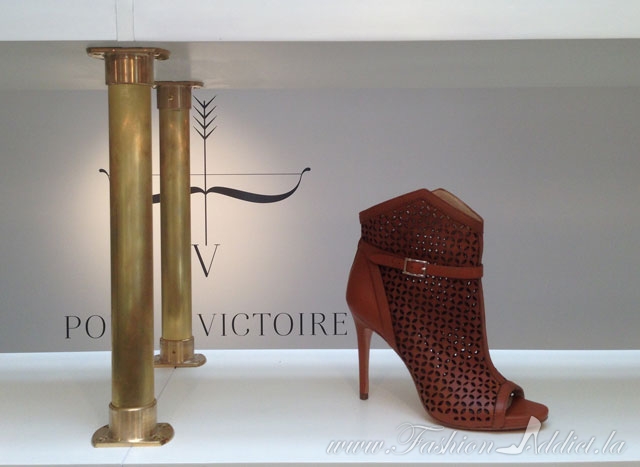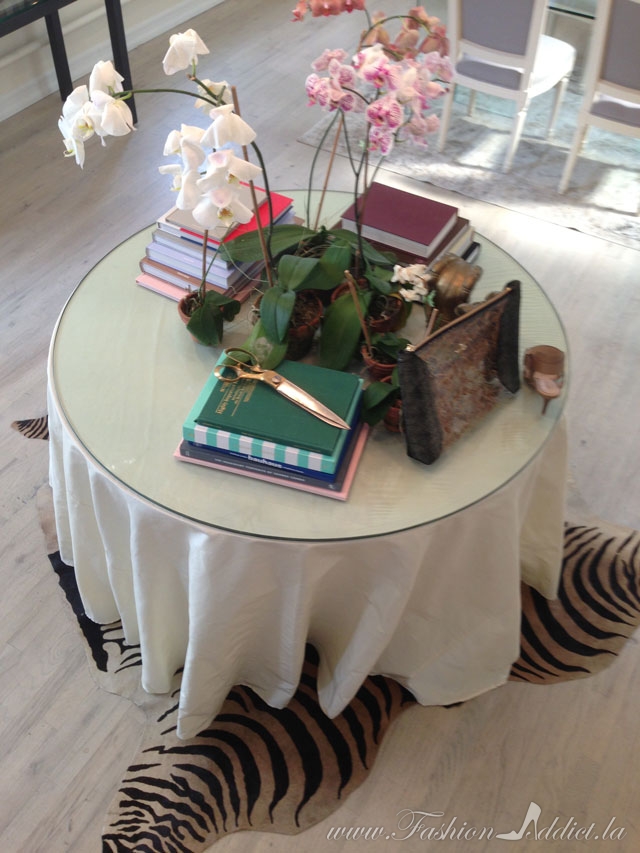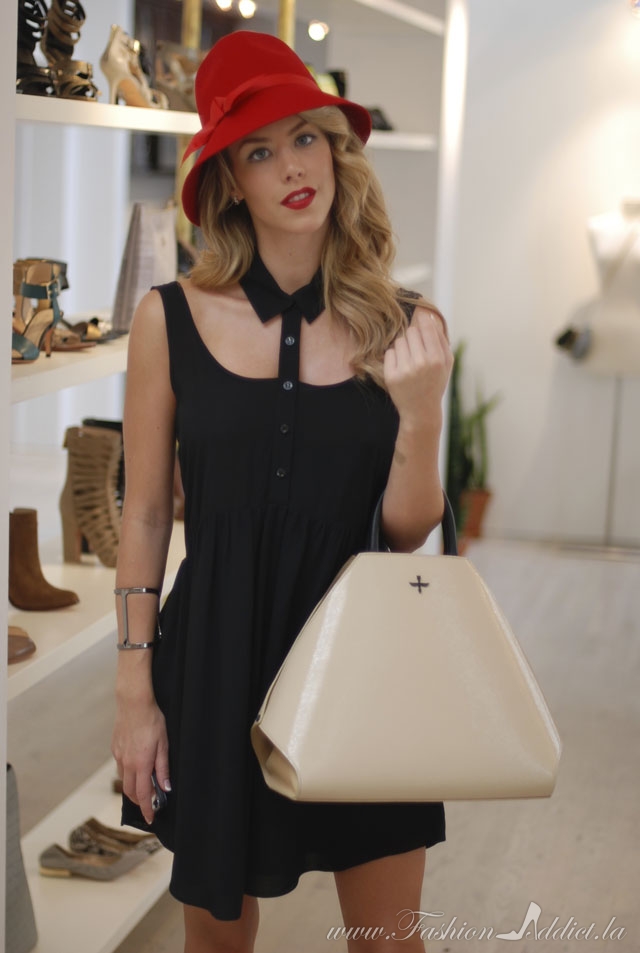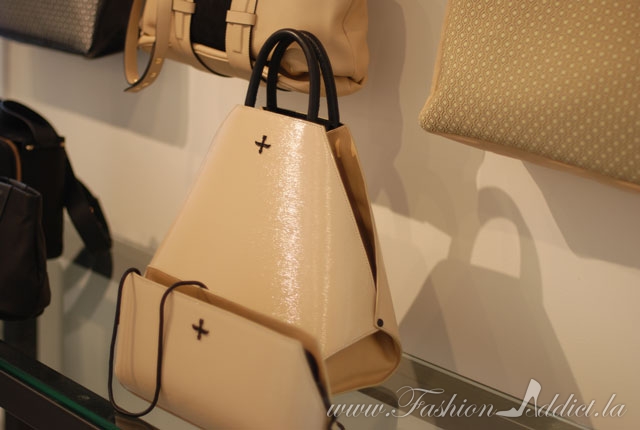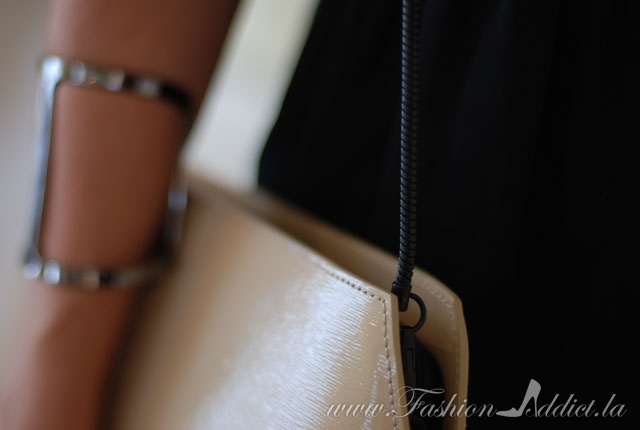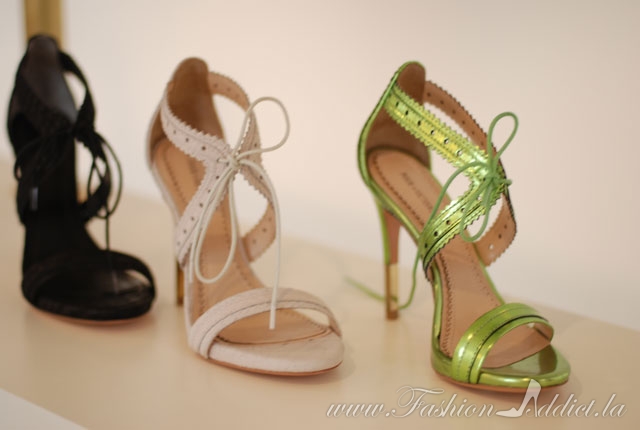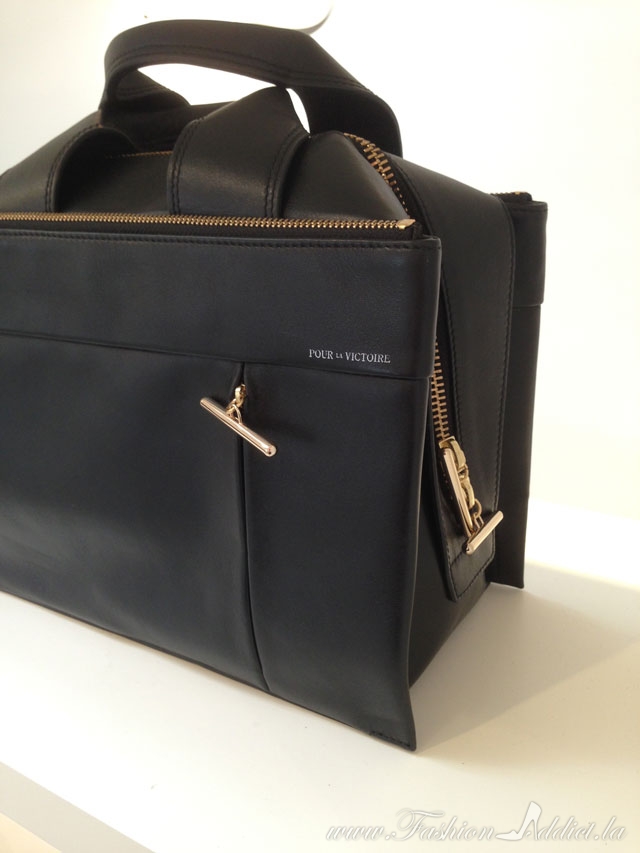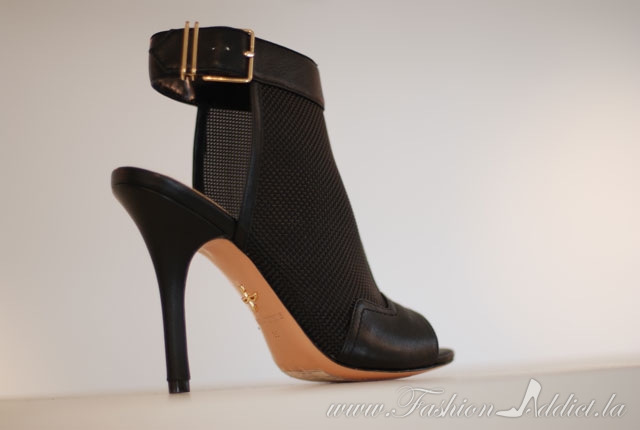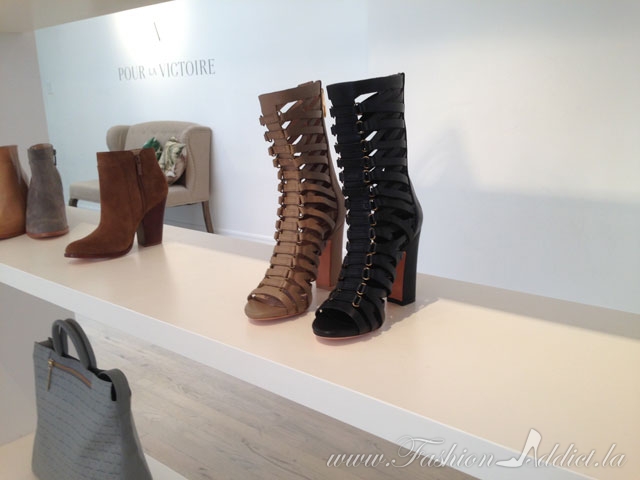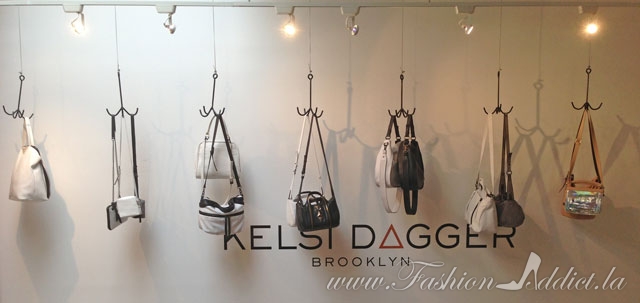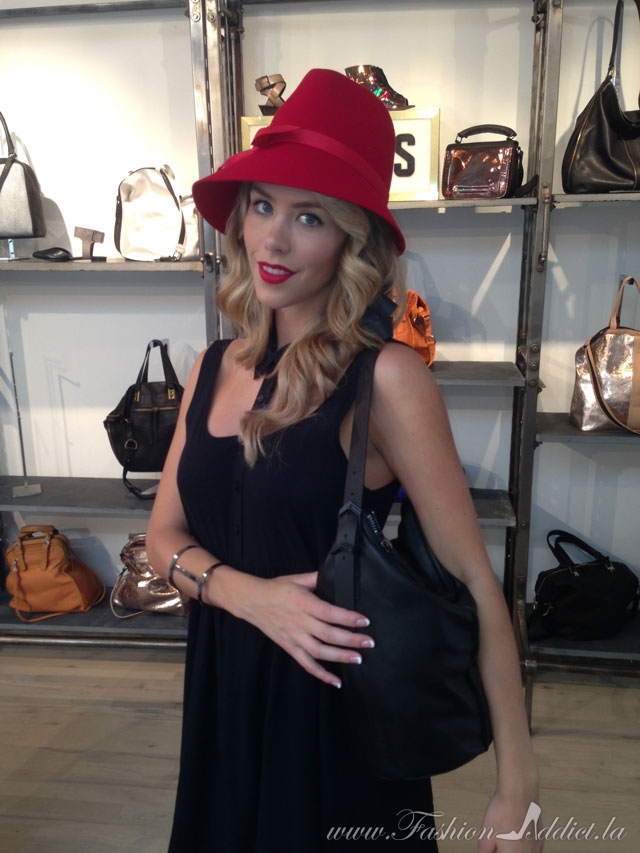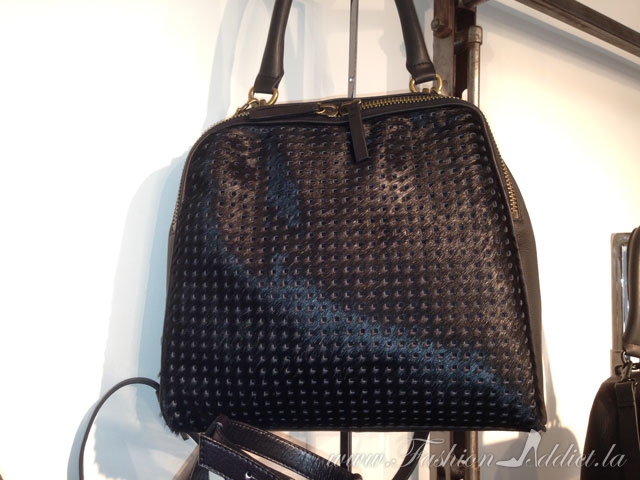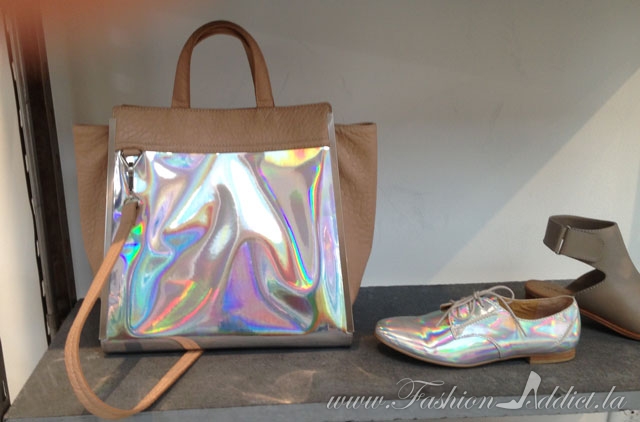 Pour La Victoire
While in New York I was lucky to attend the Pour La Victoire & Kelsi Dagger Showroom. I was familiar with Pour La Victoire because I actually own a sick pair of leather strappy heels from 4-5 years ago and my girl Blair wears the line all the time.. (Right) so when they asked me to come check out their new S/S 2014 line I was more than eager, especially since Cameron Diaz is their new creative director and I wanted to see what she brought to the line.. I was incredibly impressed.
The first thing I noticed was the Origami bags (photos 3,4,5) then of course I caught my breath and stepped back to take in the space, which was stunning. I'm a sucker for orchids, zebra print and vintage details, especially surrounded by purses and shoes. Upon closer oogling and awe-ing I took special note of the hard wear and textures of the bags and shoes. The chain on the small Origami bag, the zippers on the black bag in photo 7, the stitching was flawless on everything and the designs are unique, bold, eye catching, structured… in other words, perfect. The shoes, by the way, are incredibly comfortable, and have an expensive looking emblem on the soles of the heels. The attention to detail was impeccable, I fell in love with Pour La Victoire all over again.. now the only issue is waiting for these designs to be released in spring and summer 2014!! The large origami bag was by far my favorite and I absolutely must own it.. I can't get it out of my head! Price point is $85 for small leather goods- $500 for large handbags.
Kelsi Dagger
Kelsi's line was one that I wasn't familiar with but I was blown away. Again, the hardwear and textures were impeccable, I loved how the holographic bag was mixed with supple leather. Holographic can look cheap easily but the shape design, luxe leather , and simple, clean hardwear made this hologram bag stand out and really look expensive. I'm sure if you read my blog regularly you know how much I love holograms so I'm looking forward seeing these designs, especially the oxfords, come out as the ones I have are wearing out! ( Also love the black plain duffle with the rad buckles and the calf hair square perforated bag- so hot!) Price point is around $30 for sandals -$350 for large handbags.
With love from Hollywood,
Kier