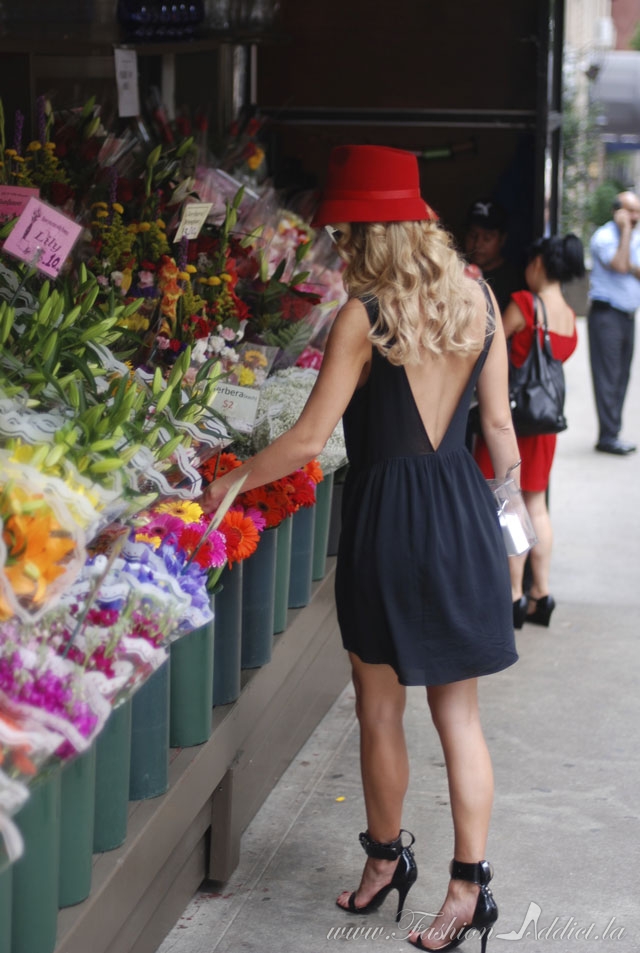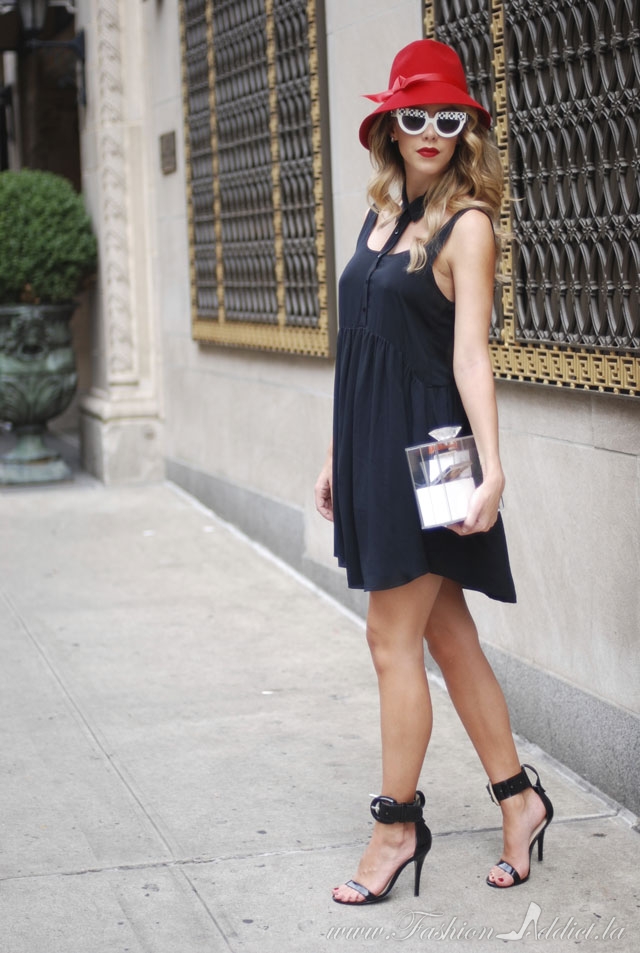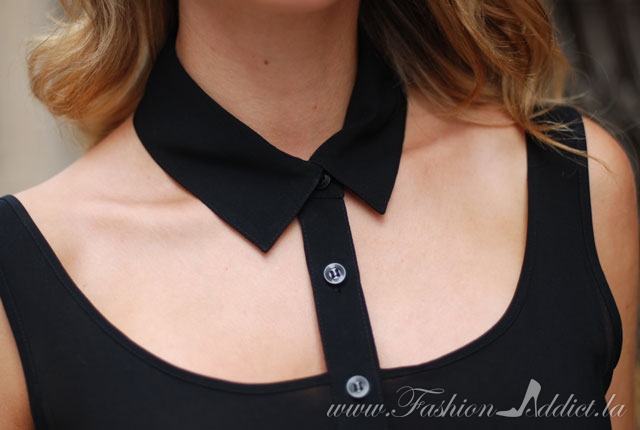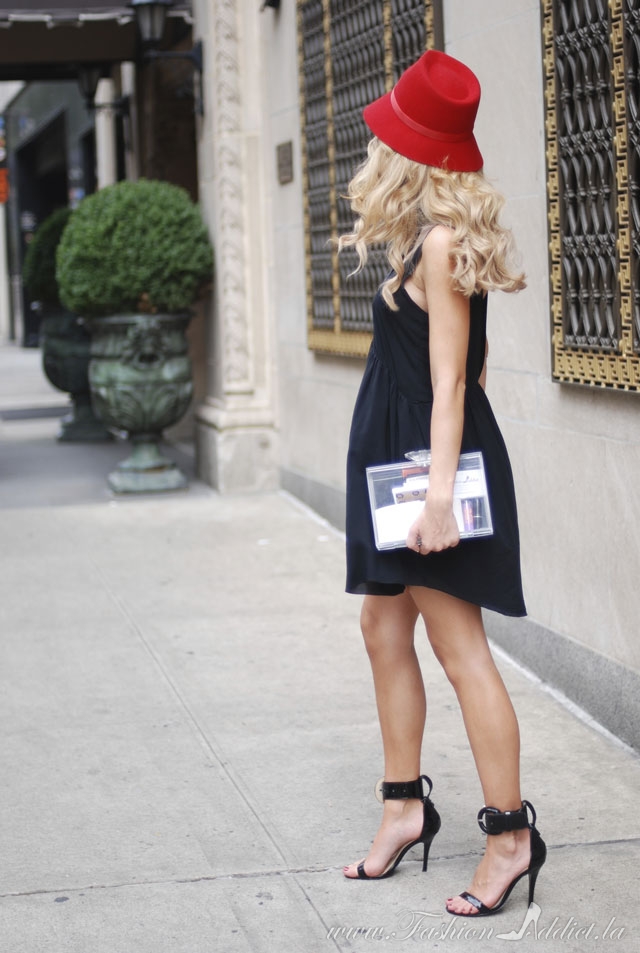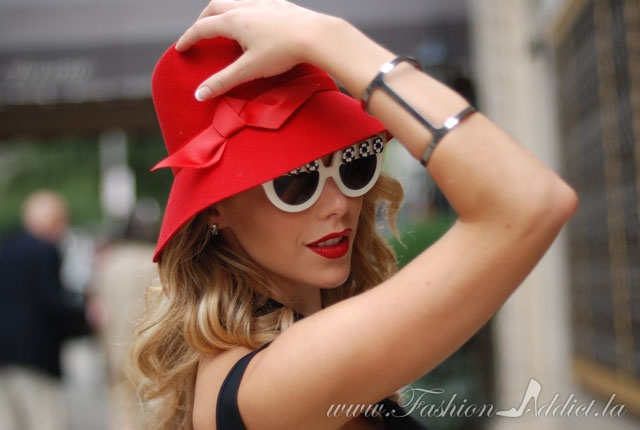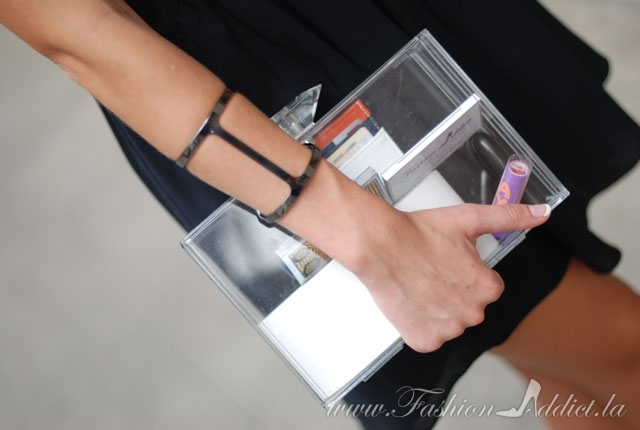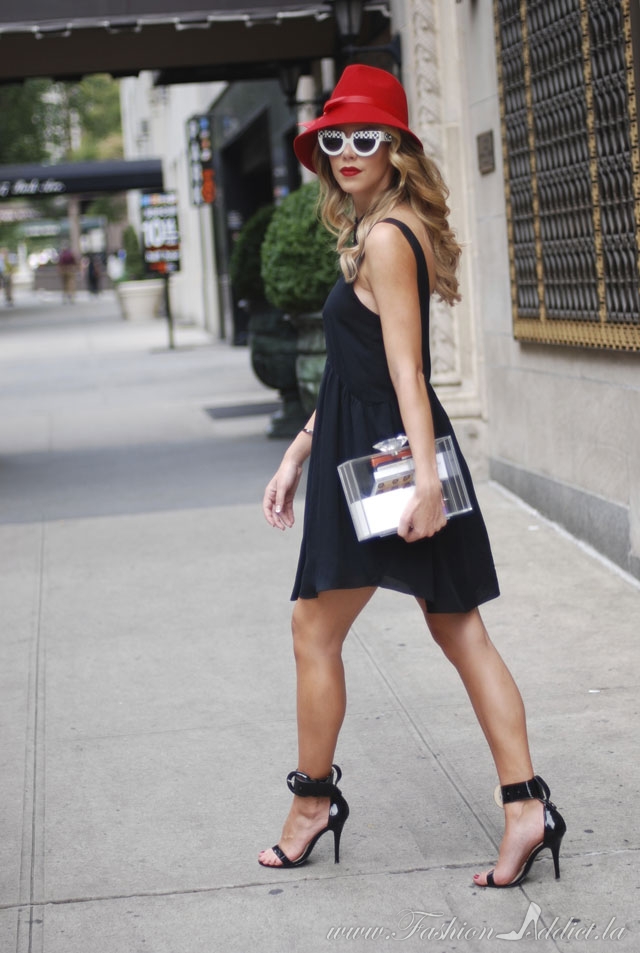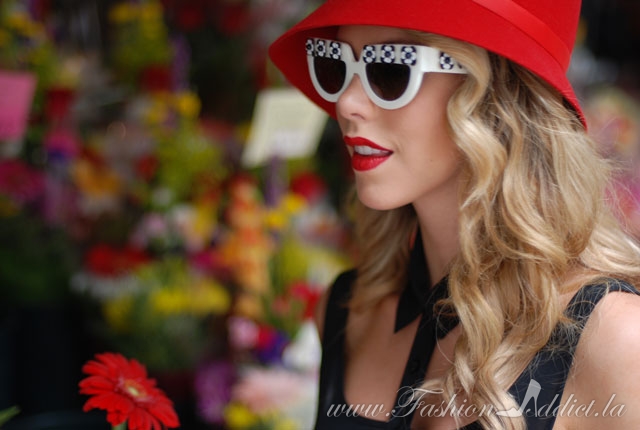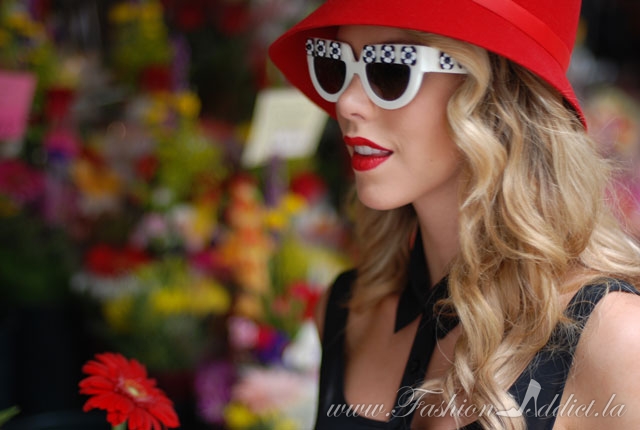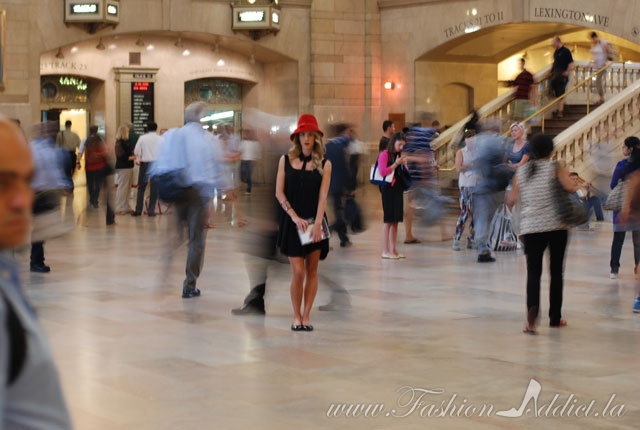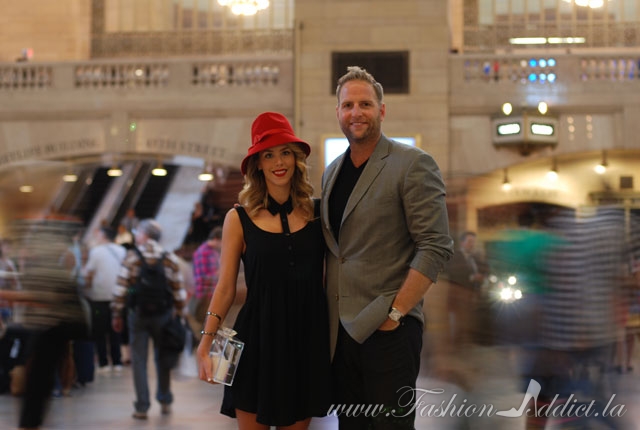 Dress: BCBGeneration c/o. Heels: DIY. Flats: Payless. Shades: PRADA, similar.
Hat: Giovannio. Clutch: DIY. Cuff: BCBG Max Azria c/o.
Lips: MAC, Ruby Woo & Cover Girl, Hot Passion.
Shop the look:
Décolletage
I have to admit when I pulled this dress, a gift from BCBGeneration out of the box I thought, "Oh my god this is hideous." I know, I know… that's terrible of me to say but BCBGeneation sends me things they know I'll be brave enough to try out so I tried it on in my mirrorless walk-in closet and came out to the living room to look in the mirror… Roger was like, "Wow." and I was so surprised.. I loved everything about it. What I first thought was dumpy, too big, and immature while holding the dress turned out to be incredibly chic, understated, yet statement making, and sexy without being overt as soon as I slipped it on. This dress was like the sisterhood of the traveling pants, all my friends look equally amazing in it and I'm sorry to say It's no longer available.. BCBG sent it to me a while ago, but I knew I had to save it for NYFW.
Until recently I didn't have cleavage so I generally would show off my legs or my décolletage which is basically your collar bone. Décolletage is a French word which is derived from decolleter, meaning to reveal the neck or, more literally, "without a collar" which I find a little funny and ironic because this dress is "with collar" yet it shows my collar bones and chest perfectly.
The hat was a last minute find at Nordstrom Rack and I thought it was so romantic and eye catching.. you know how much I love hats..
I would love to pretend I wore these heels all day running around New York but that would be a lie. My feet got so sore and swollen that I had to run into a Payless to buy some flats… and don't knock it until you try it, these flats are the most comfy ballet slippers I've ever tried on.. Payless: 1, Me: 1. New York: 1…. All winners here… ;)
Sorry about not getting this up yesterday, my computer is on its last leg.
Dont forget to enter my Famous Footwear Giveaway!!! 
With love from Hollywood,
Kier