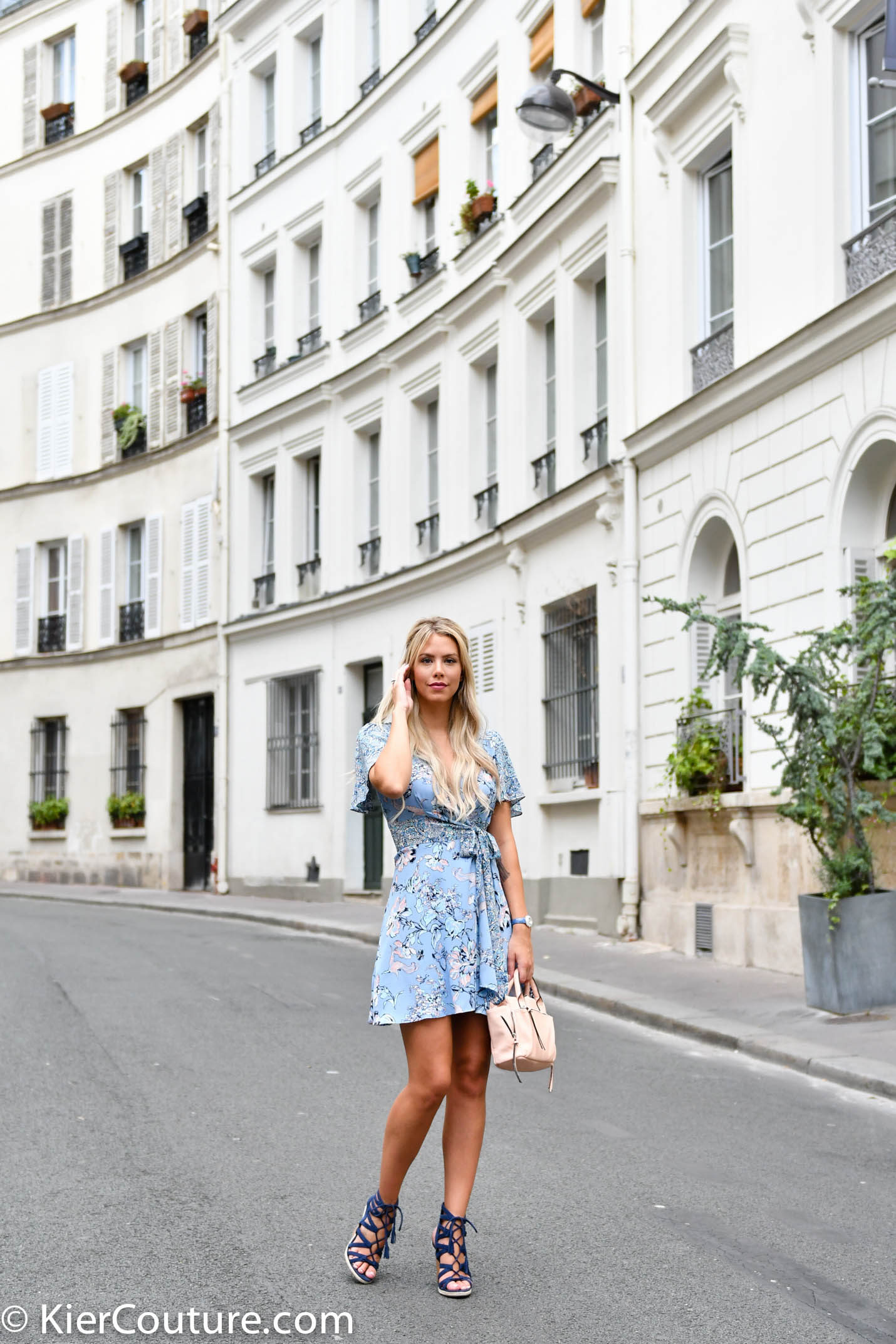 On the first day we arrived in Paris, it was really warm, like 90 degrees Fahrenheit. My boyfriend has a flat in the 9th district so we unpacked a little and then took to the streets so he could show me around. Up the street from the apartment, we ate at a little cafe called Smiley. We enjoyed bread (which cafés always bring you and it's always amazing.) and a carafe of rosé with some escargot. I fully embraced the french culture by sitting outside and actually eating the bread which I always send away in America. Somehow it usually doesn't seem worth the carbs/calories but french bread is on another level and worth every bite! I fell in love with the copious amounts of blue doors and winding streets and wanted to include both in this shoot. I couldn't believe we had so much history, beauty and culture within just a few blocks from where we were staying.
This dress is sold out but I found an extremely similar style here.
Thank you for reading!
With love from NYC,
Kier