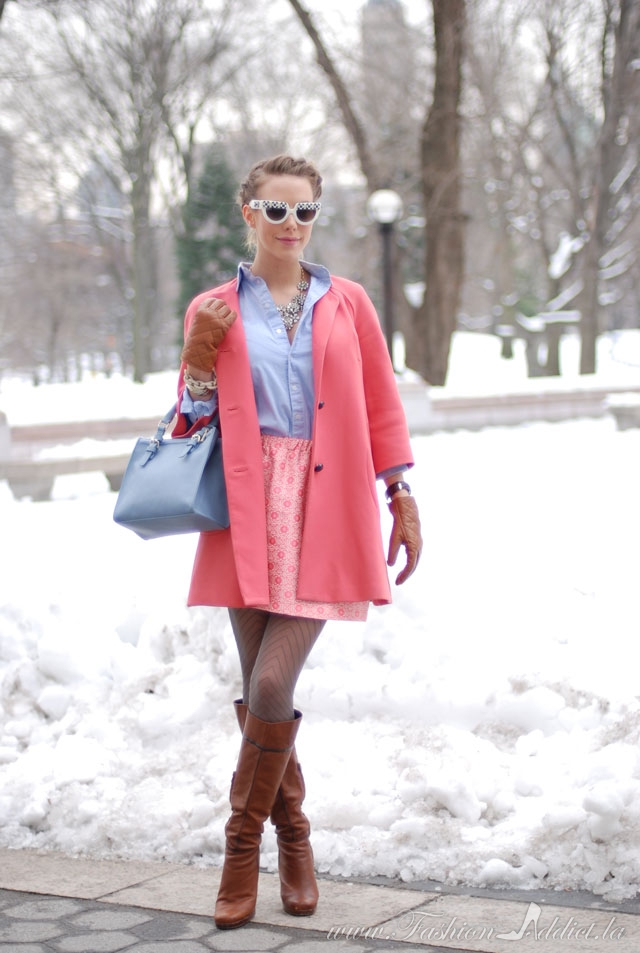 So as you may have noticed I skipped day three, I lost my phone the night before and could barely get out of bed! I barely made it to Herve Leger show and after I just skipped photos and curled up in my bed again mourning the loss of my iPhone. By day 4 I was in slightly better spirits and excited to shoot these images in Central Park! This look was all about spring hues, florals, feminine patterns and layering! After these pics were taken we rushed off to lunch then hurried to catch our taxi to JFK airport only to get stuck on the runway for 2 hours before takeoff. I am glad to be home and so thrilled with the weather in LA since I've been back, however next week I'm flying into the snow once again to visit my family in Washington, where I've heard there is close to a foot deep on the ground- I hope it's still there when Roger and I land!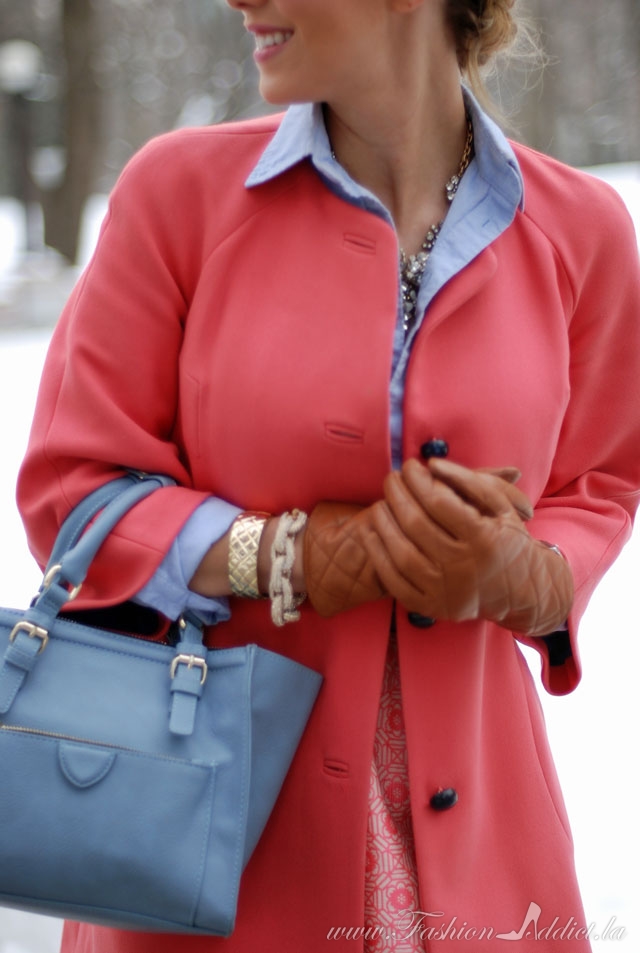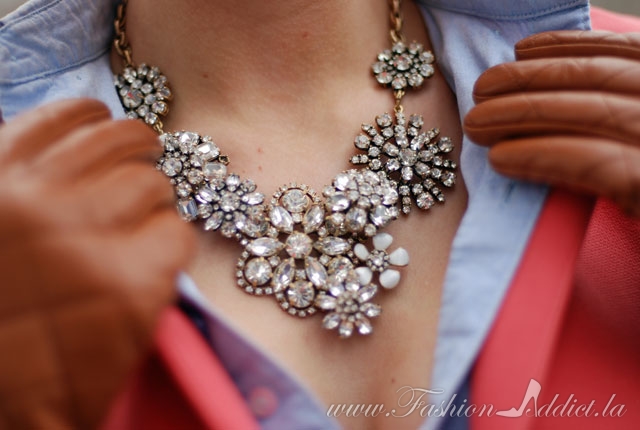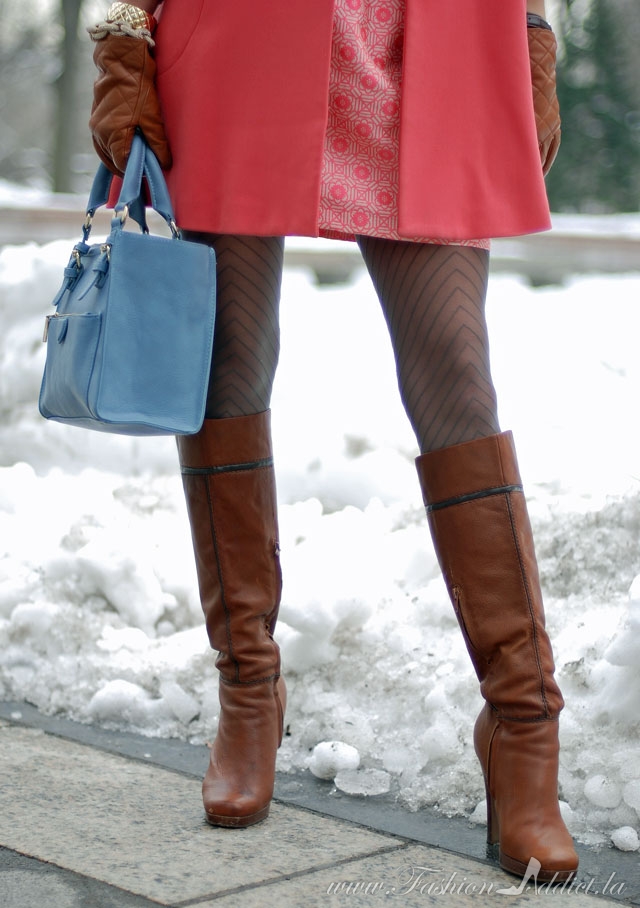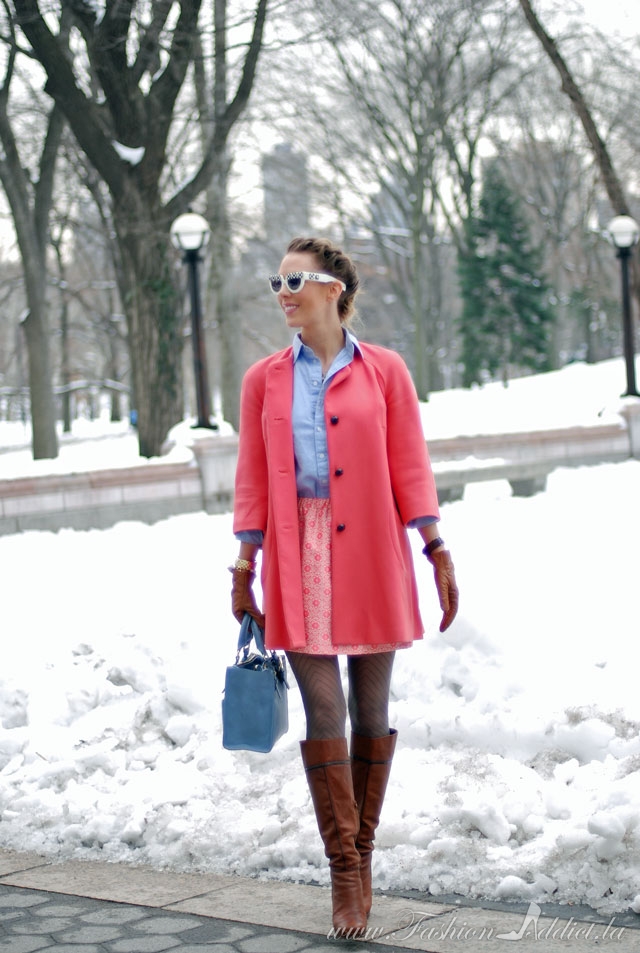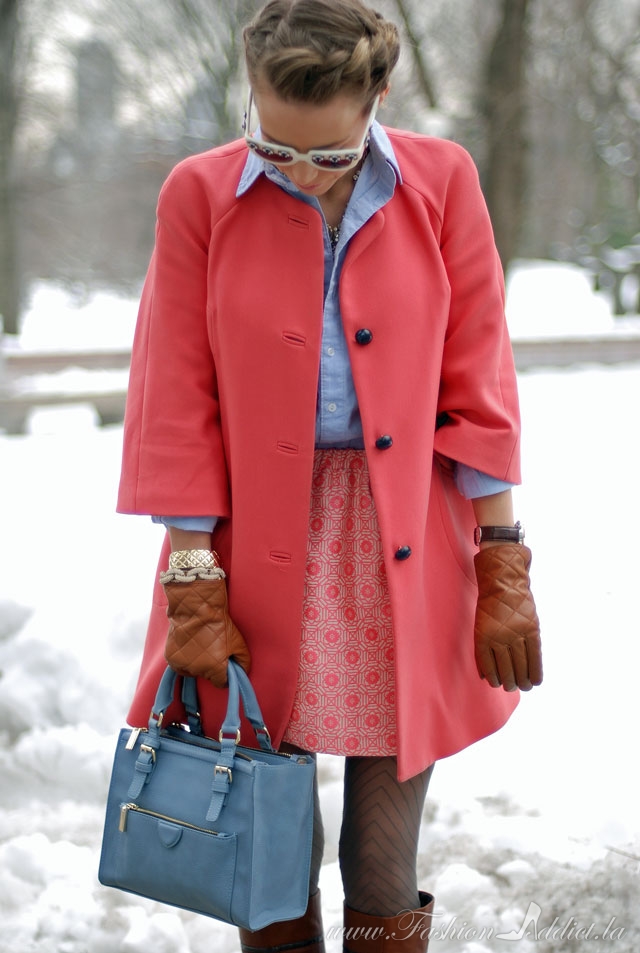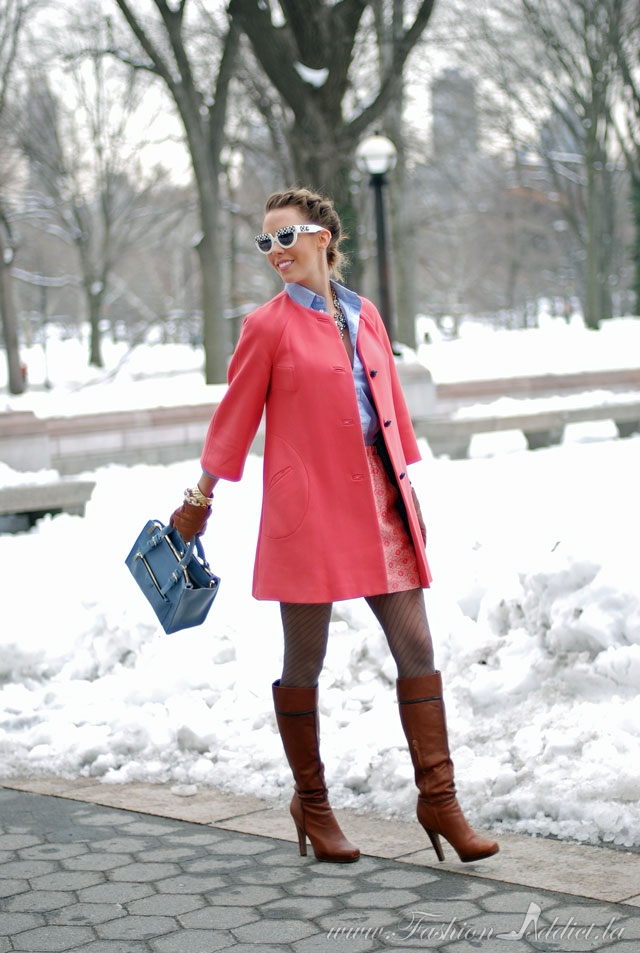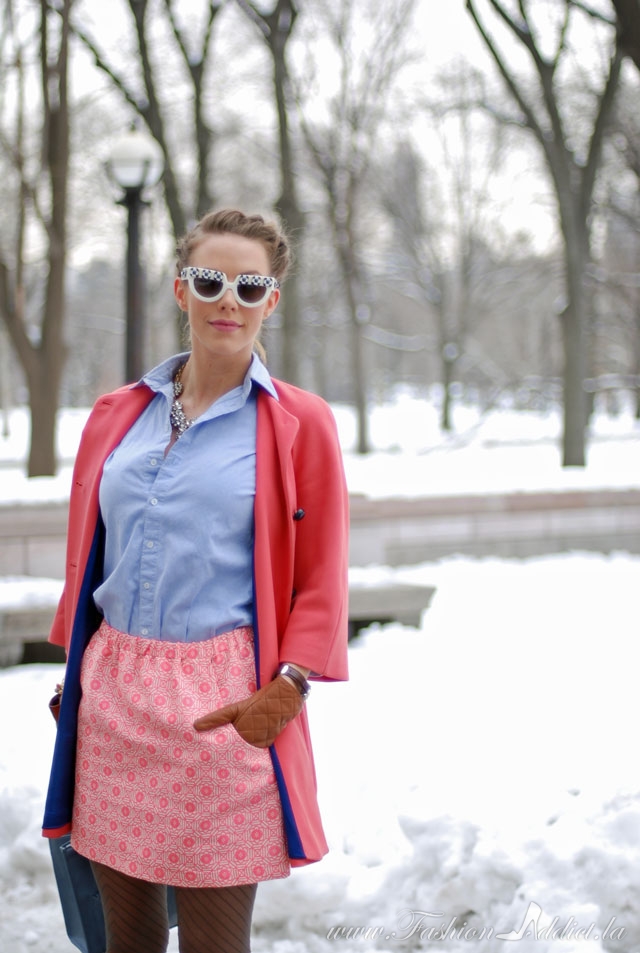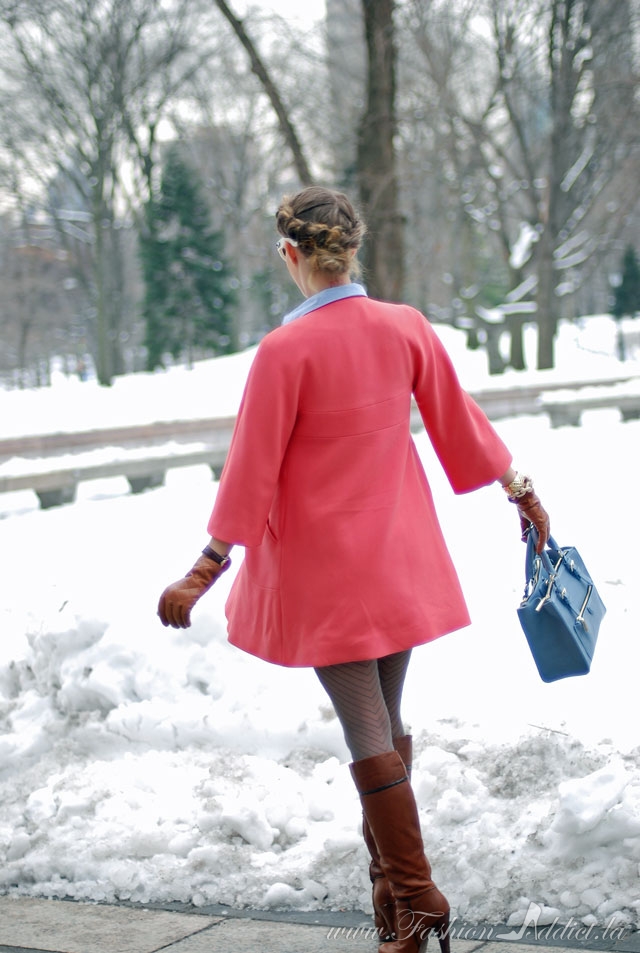 Photos Thanks to Laura Yazdi and Elizabeth Keene.
Shirt: American Apparel. Skirt: Lily white c/o. Tights: Forever 21. Boots: Jessica Simpson.
Bag: ZARA. Bracelets: Vintage and J. Crew. Necklace: Emerald Bling. Watch: Timex c/o.
Shades: Prada. Coat: ZARA. Hair: Thanks to Vogue Style Lounge & Pantene. Gloves: Merona.
Shop the look: 
Thanks so much for reading!
With love from Hollywood,
Kier