The Modern Poodle Skirt: Is it just me or is the "Midi" Skirt just a poodle skirt sans the poodle? Would you even know what decade these photos were taken in if I stitched a fluffy friend onto my full skirt? Truth be told, I didn't even realize this, maybe because I'm egocentrically focused on what's new, new, new, and neither of my parents were even born in the 50's so I inherently feel I have no tie to it. Roger pointed it out as he usually does, (that's why I love him, he's so acute, and he's a cutie) of course I didn't want to expose the fact that he had just inspired this blog post or made my mind explode and me look at my new Tibi skirt (which I kind of secretly saved up for but acted like I got for Christmas) in an entirely new light… why couldn't I have just found an amazing black vintage poodle skirt at the Goodwill and saved $400? I could have ripped the poodle off right? Or would having a poodle on my skirt even be bad? Should I be the one to literally bring the poodle skirt back? Like I said, Mind= Blown. Roger inspires me. I'm off to find a poodle skirt, but it the mean time, I'm wearing this Tibi baby in every which way possible, honestly, it may as well be a perfect pair of black skinny jeans bc that's what I'm slowly phasing out in favor of this perfect piece.
P.S. Yes I got my first CHANEL bag and it's pretty much everything I thought it'd be and more, I can't stop starring at it / wearing it… #Fashionbloggerproblems. Check out Portero.com to find yours- make sure to sign up for their email list to get $50 off your first purchase!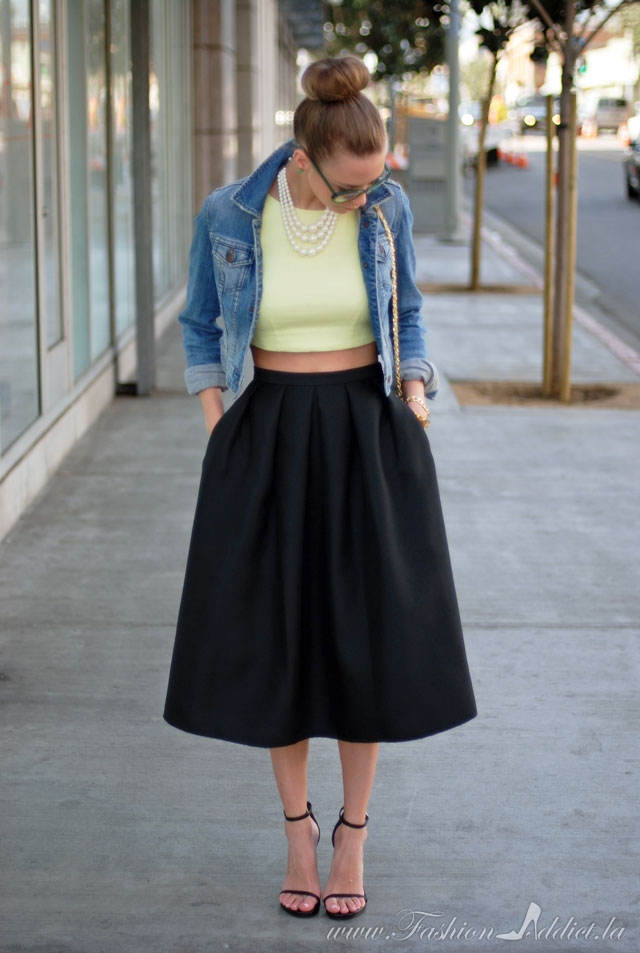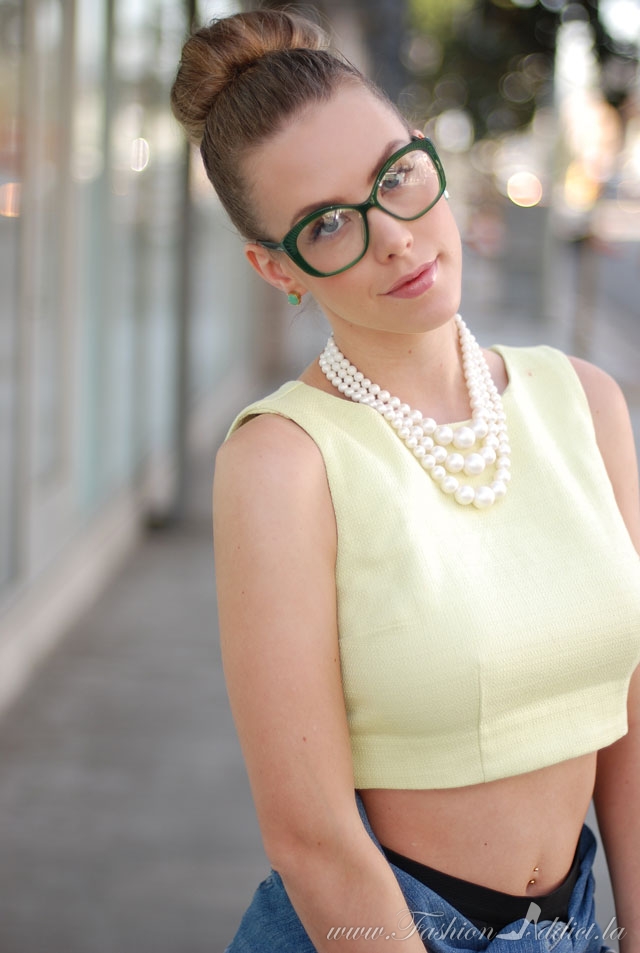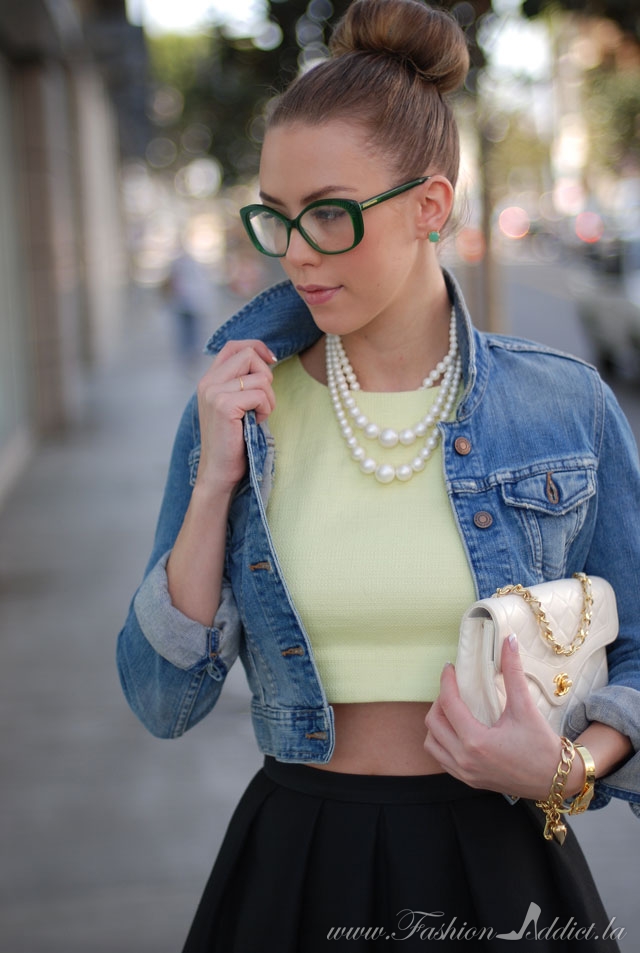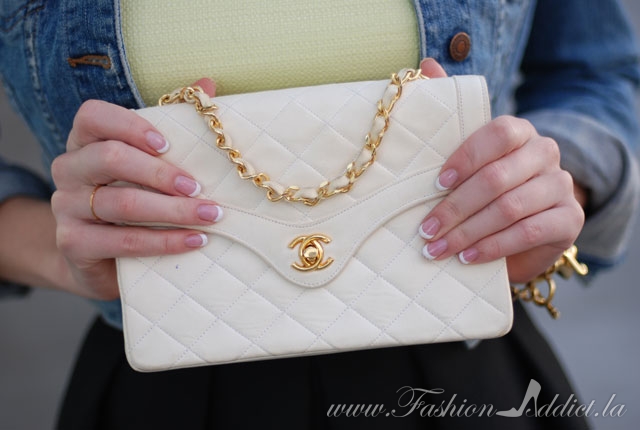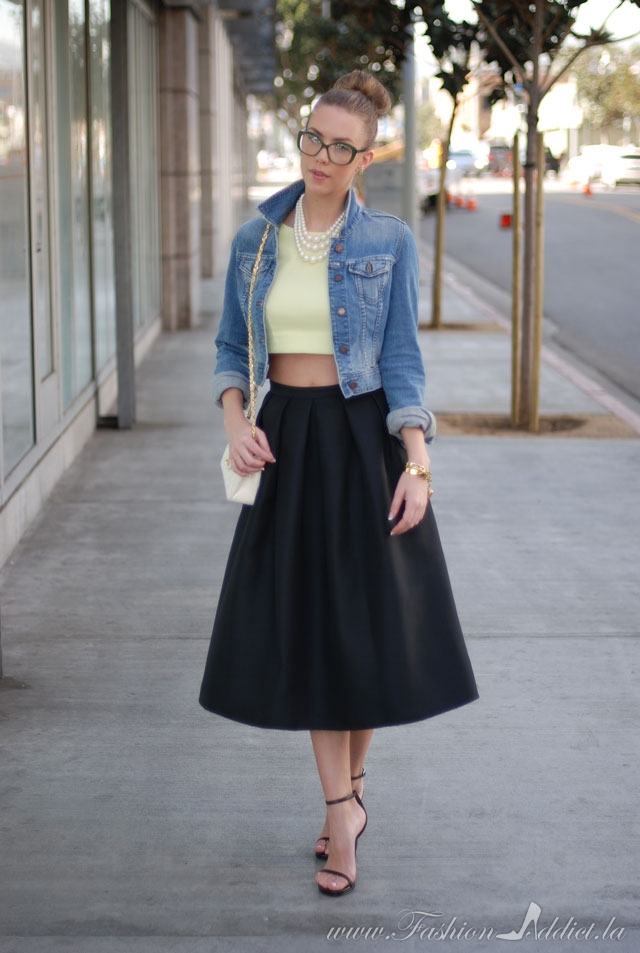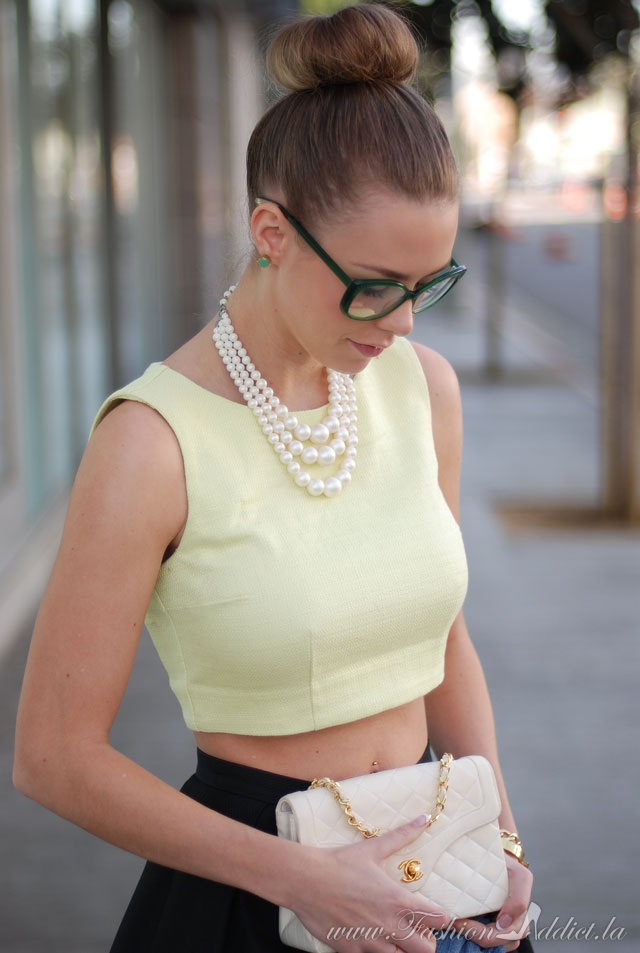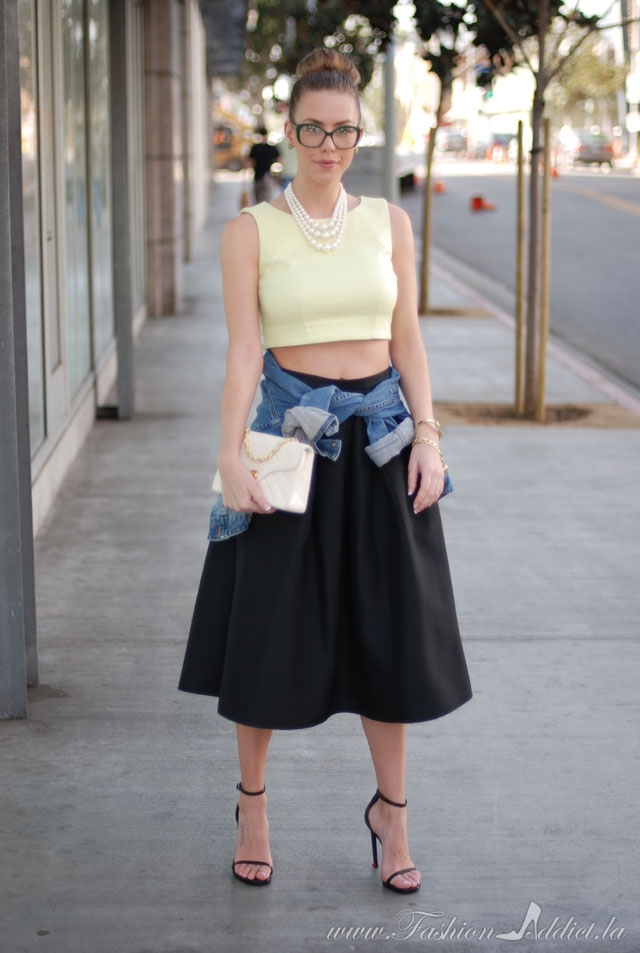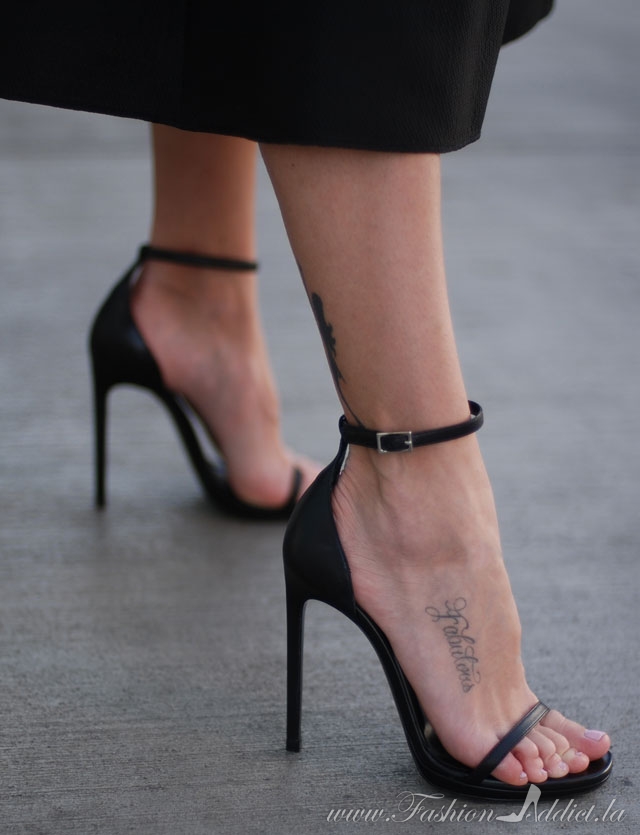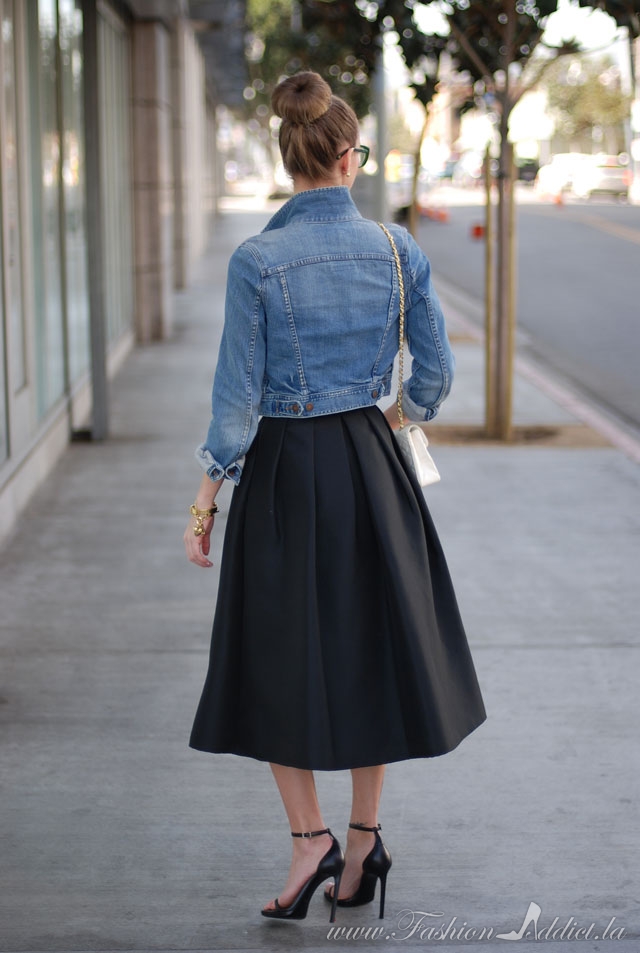 Tweed Crop Top: Forever 21. Skirt: Tibi via Shopbop. Sandals: Saint Laurent.
Denim Jacket: Abercrombie (old). Bag: Chanel via Portero. Necklace: Vintage.
Earrings: Jessica Simpson. Bracelets: Juicy Couture and C. Wonder.
Glasses: Chilli Beans c/o.
Shop the Look:
Thanks for reading, I hope I made you chuckle, I did while writing it.
With love from Hollywood,
Kier