The Miami Beach Edition Review:
For Thanksgiving, Jacques and I decided to do a staycation and chose the Miami Beach Edition Hotel. I hope you enjoy The Miami Beach Edition Review.
I was obsessed with the lobby, as I'm sure you can tell by the dozen photos below. Although we had a west-facing room our floor-to-ceiling windows wrapped around and we could still see the ocean view. The hotel is only 3 years old and has three restaurants, three bars, as well as a nightclub attached. We arrived early and because it's part of the American Express Fine Hotels and Resorts we were able to check in at noon rather than the standard 3pm. After dropping our bags in our room and changing out of our travel clothes (hey it's still an hour drive for us) we headed to the pool area to have lunch.
Tropicale:
Tropicale is the poolside restaurant. And aside from the children everywhere (they're supposed to be relegated to only one pool but that wasn't being enforced during our stay), it was pretty enjoyable. Our server was excellent and brought us things before we even had a chance to ask for them. I ordered the "Three-grain salad with Cherry Tomato and Fresh Goat Cheese" which sounded lovely but unfortunately, it also came with cucumbers. I fucking hate cucumbers and I really hate when a menu excludes ingredients from a dish. Nobody likes sending dishes back because we feel like an asshole and we don't get to eat with the table. It's not fair to ask someone with hot food to wait for you. That being said, the Tuna Tar Tar was incredible and so was the salad once it was remade.
Beach Dining:
One of our days was a beach day and we just laid out and relaxed. The Miami Beach Edition has very chic navy and white striped umbrellas and white towels. I love crisp white towels because they feel so clean to me. Our attendant was great. We ordered two bottles of rosé and I was very pleased to find out that our "plastic" cups were actually made from corn. I'd prefer they just use reusable cups instead of disposable but it's a start. I actually reordered the salad from the day before but requested "No cucumbers" and added grilled salmon and it was AMAZING.
The Matador:
We had our Thanksgiving dinner at The Matador room and enjoyed drinks at the Matador bar beforehand. Jacques had an Old Fashioned and I had a cosmopolitan, both were perfectly balanced. I would suggest the bar stop automatically giving straws and stirrers and instead ask if the patron would like them. So many plastics go to waste not even being used. I know most men remove straws and stirrers immediately which is terrible for the environment and expensive for the venue.
Dinner was interesting. Although the food was good, the timing was terrible. The waiter informed us that it's "tapas style" so the dishes come out as they are ready. Normally this would be fine but on Thanksgiving, they offered a classic Thanksgiving meal. For me to order a salad and have it come out in 5 minutes and us both to eat alone wasn't very enjoyable. I think if you're going to have entrés available, you should have someone timing out the food so people can eat together. We tried to time our ordering to correct this ourselves but it didn't work and we ended up eating separately anyway.
The Market:
We ate breakfast at The Market one day and the buffet was very good but expensive. Almost $70 for breakfast is just outrageous honestly. I was trying to eat quickly to rush to Soul Cycle a few blocks away so I didn't take any photos but I will say I earned the chocolate croissant I had and thoroughly enjoyed.
Room Service:
Of course, we ordered room service one morning (for a shoot, let's be real) and the smoothie I got was SO good. By the time we were done shooting the pancakes were cold but Jacques said they were still good. I should also note that it was a little early which NEVER happens right? Eating breakfast in bed in a plush robe is definitely a perk of the job. The fruit platter was really good and all the fruit was ripe and yummy, I hate it when the pineapple is hard and unedible especially when you're paying SO much for it.
I also ordered a blowout to the room via PRIV. Glen Beauty Master and his teammate gave me a blowout while I did my makeup (multitasking is so important, ya know?). It's so much better than going to a blowout bar because you don't have to travel, uber or park. It's also so comfortable; I totally rocked a silk nighty and sipped champagne so it couldn't have been more perfect. (Thank you to PRIV for providing me this complimentary service!)
Would I recommend The Miami Beach Edition?
All in all, I would recommend this Hotel. Could they be more eco-conscious? YES, but they did offer us paper straws with our welcome drink and corn plastics so I appreciate the effort. Next time I visit I hope they'll take my suggestions and make more of an impact.
The food was great, the staff was friendly and accommodating, the location was decent and the room was clean, bright and well decorated. And of course, the Lobby is to die for.
4/5 Stars! ⭐️⭐️⭐️⭐️
White Wrap Dress: Bebe, c/o. Pink Shoes: Steve Madden.
Luggage: CalPak. Clear Tote: De Vesi.
Black Bikini: Mermaids Bali. Crystal Sunglasses: Alice and Olivia.
Robe: Vintage, similar. Sandals: Chanel. Hat: Gift Shop.
Palm Print Bag: Dooney and Bourke.
Sandals: MIA on SALE. Sunglasses: Bamboo Blonde.
Pink Slip Dress/ Nighty: Little Joe Woman.
Hair: Bellami, c/o use code kier for a
discount on sets over $160.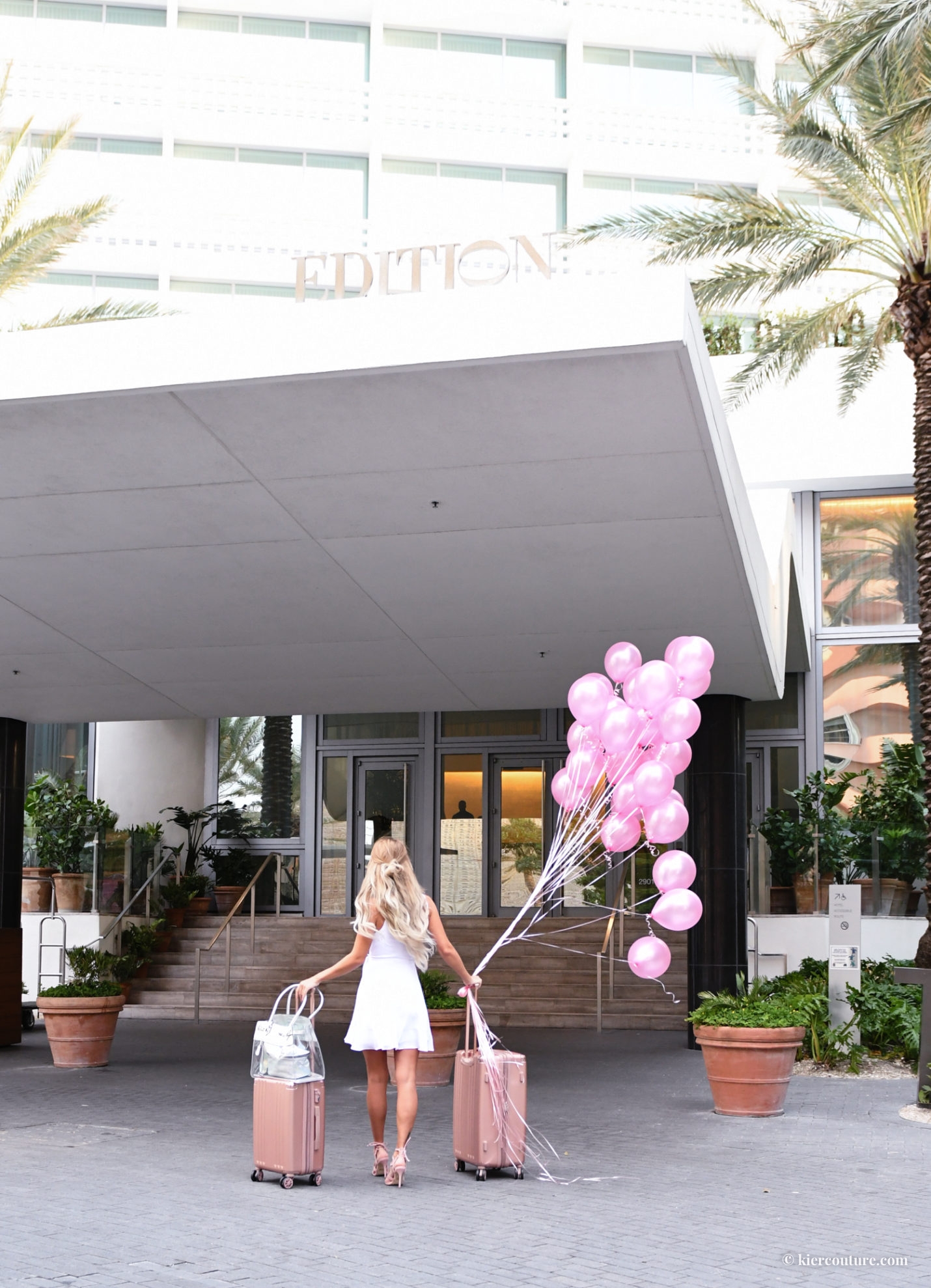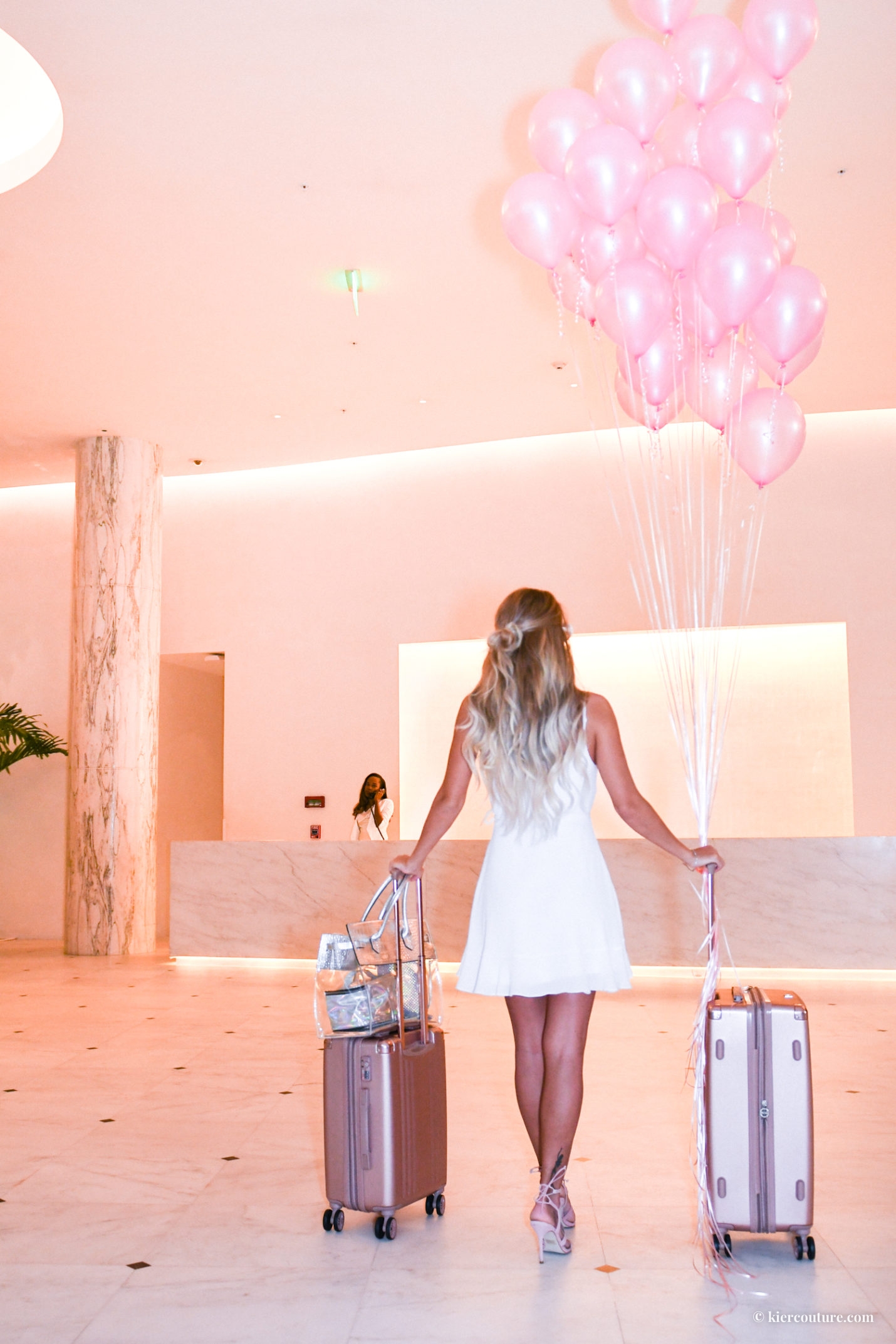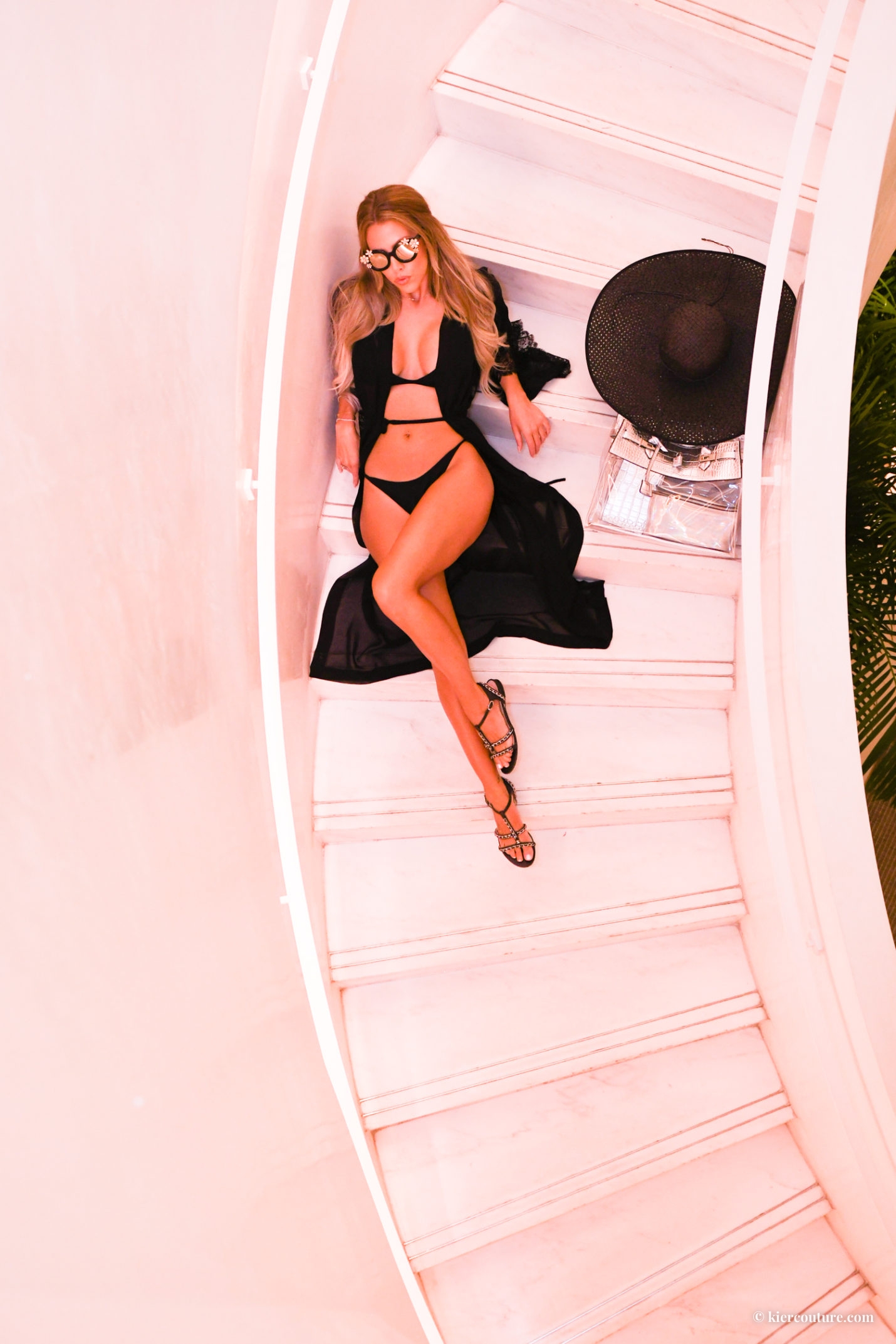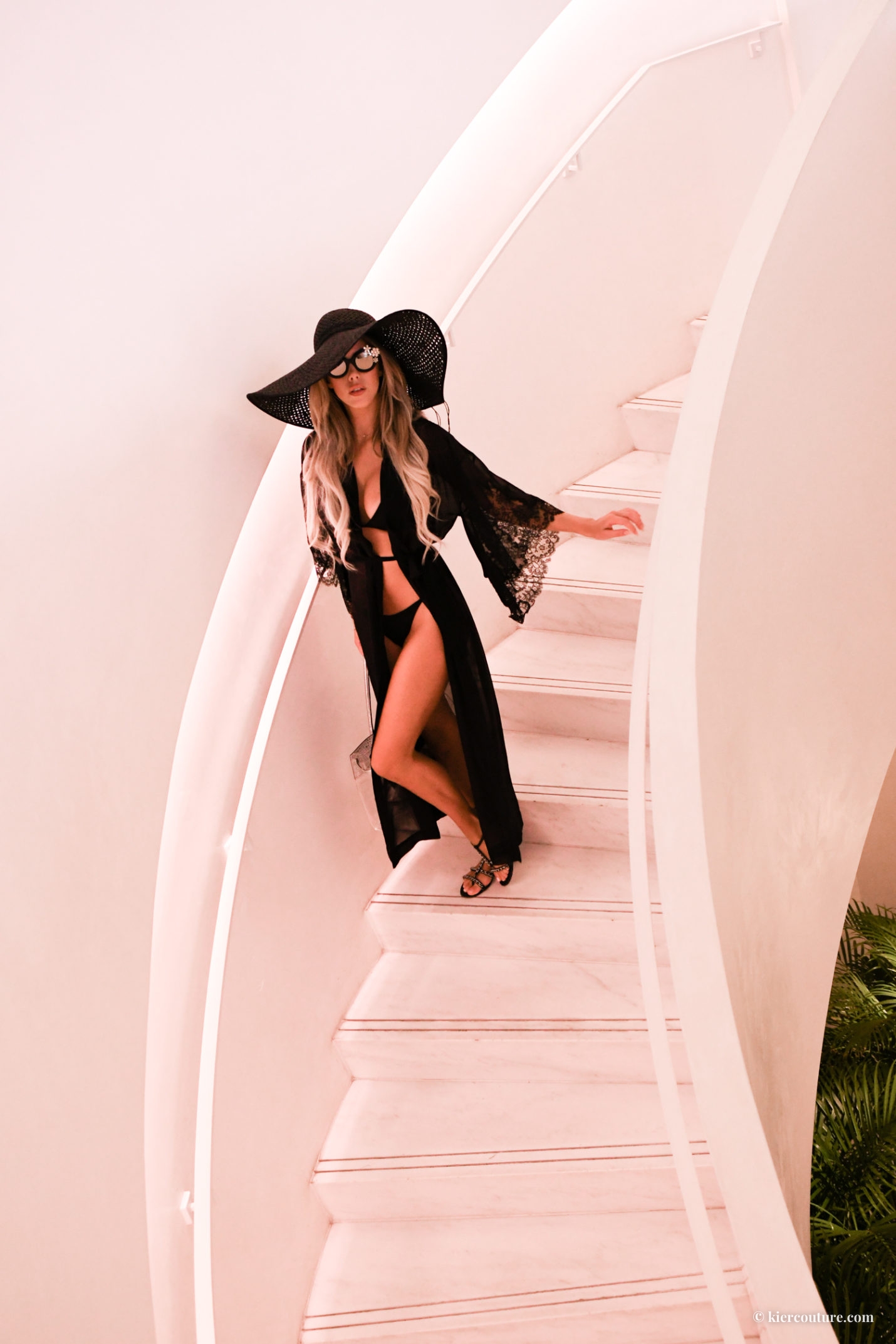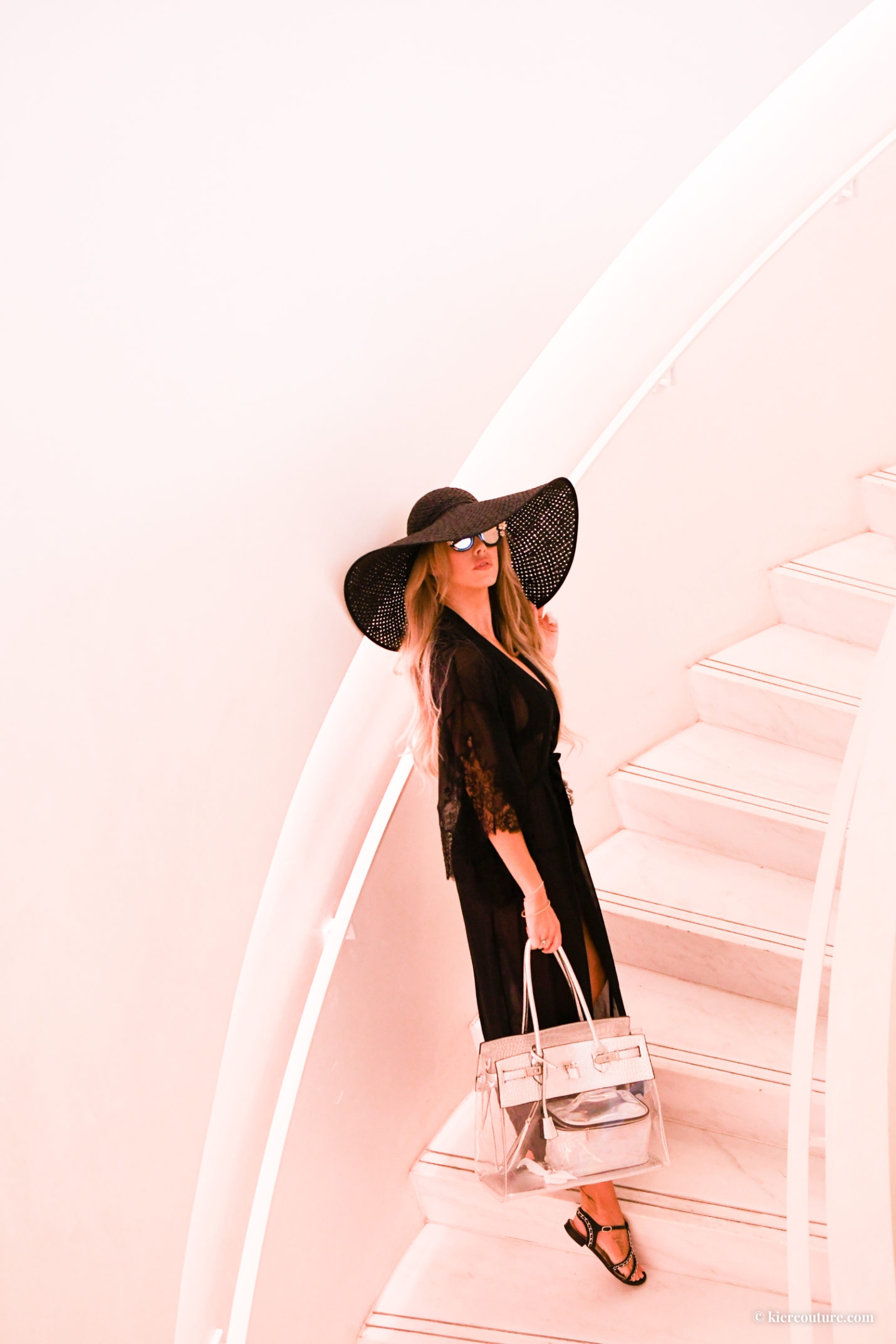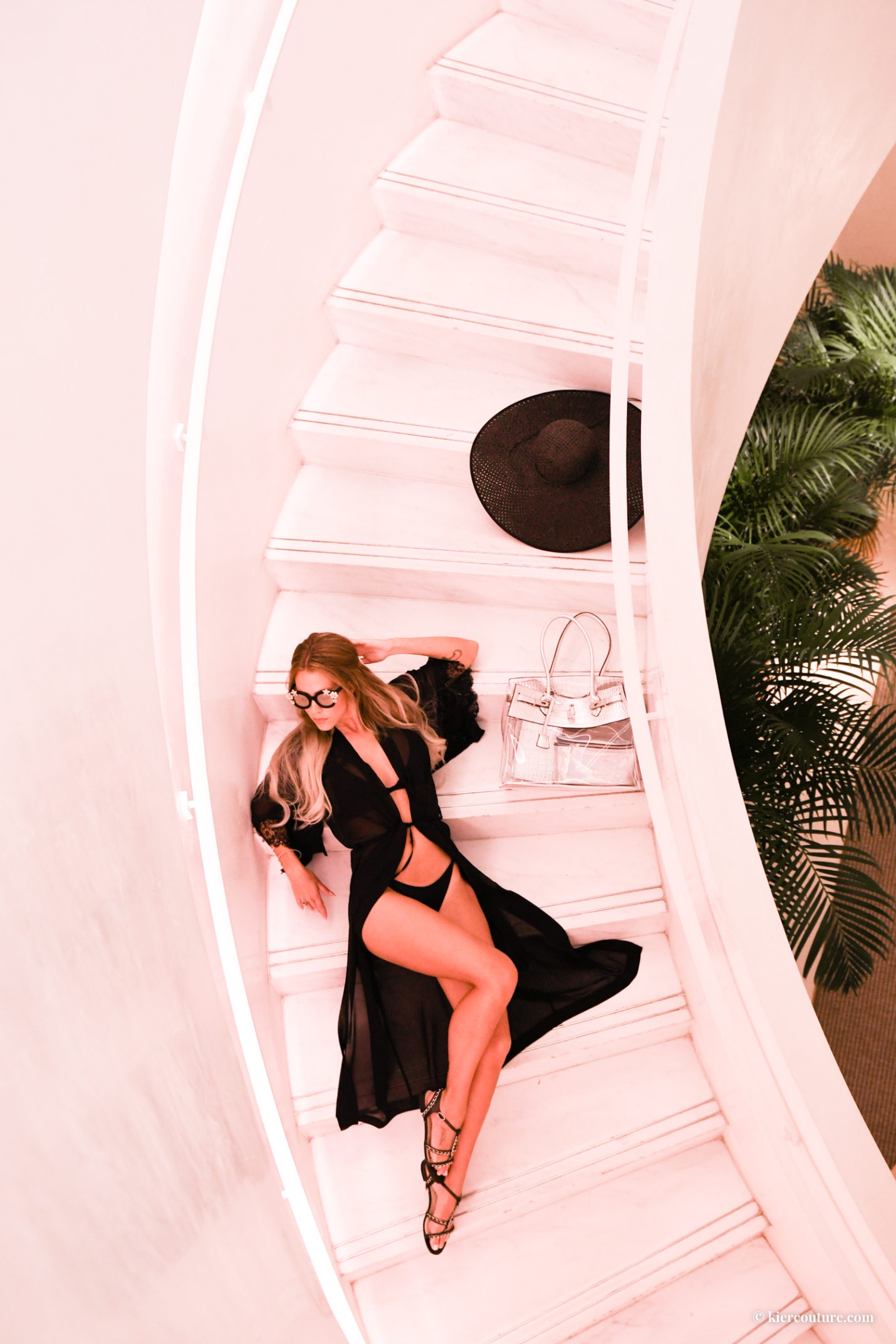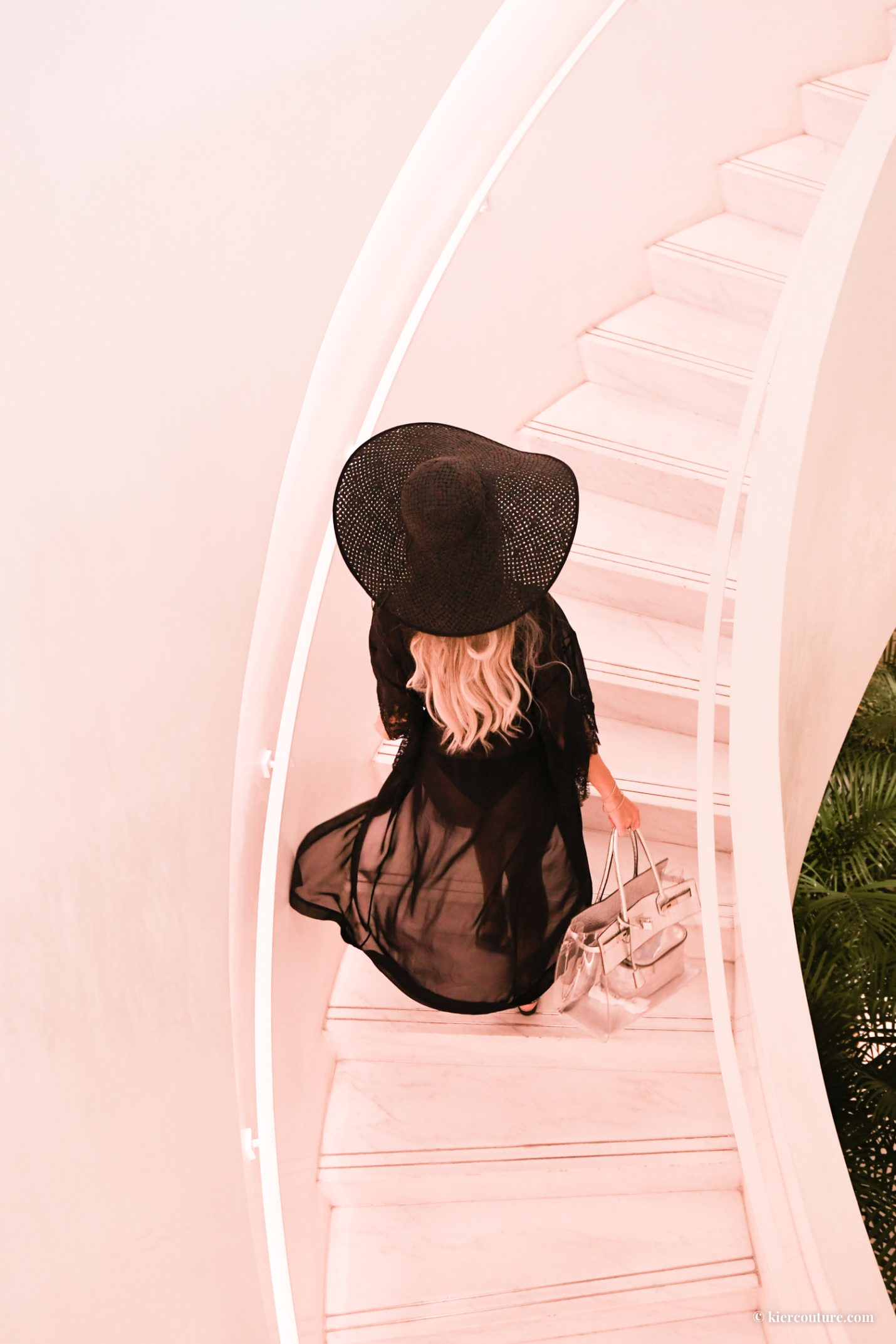 The Lobby: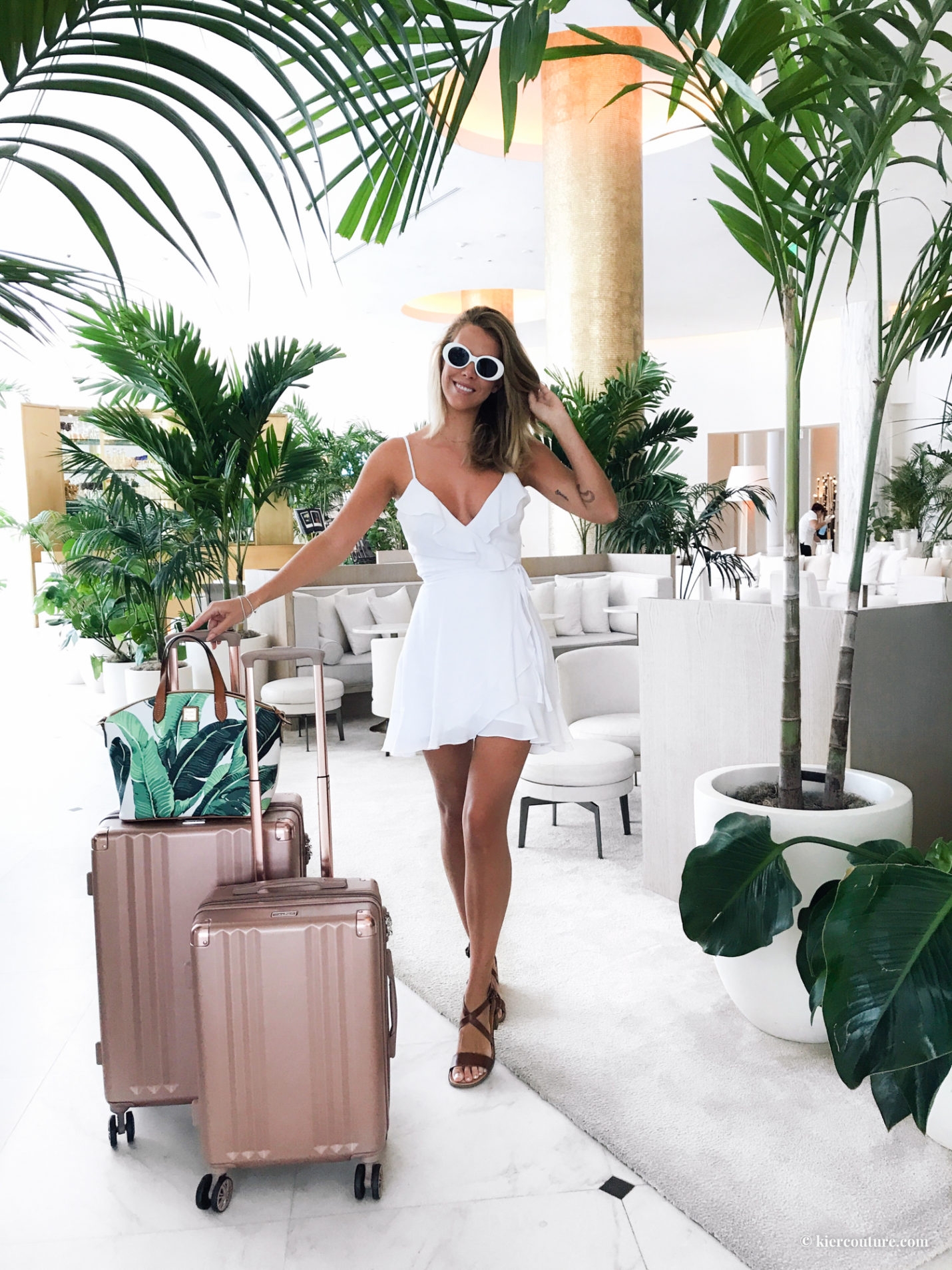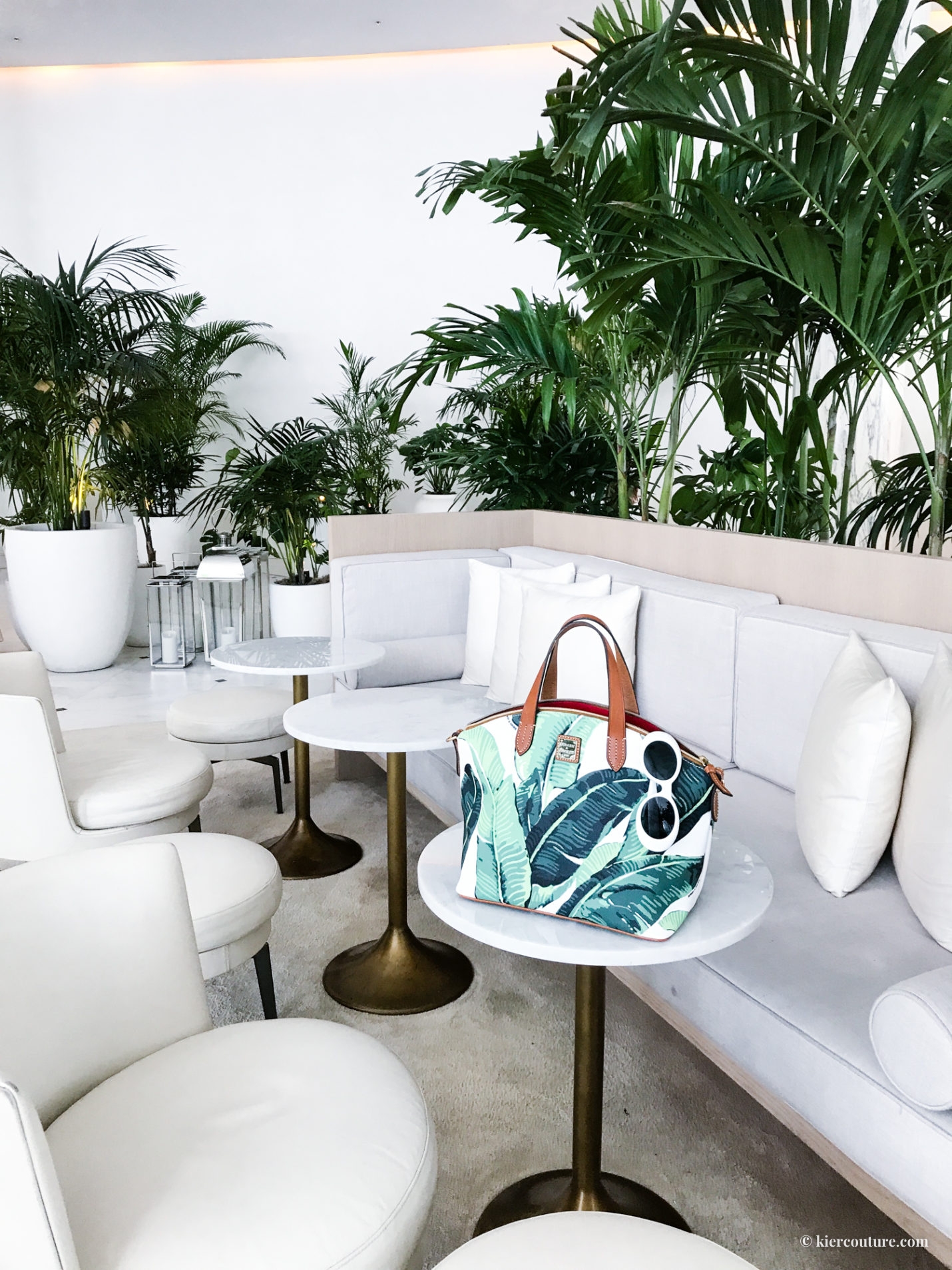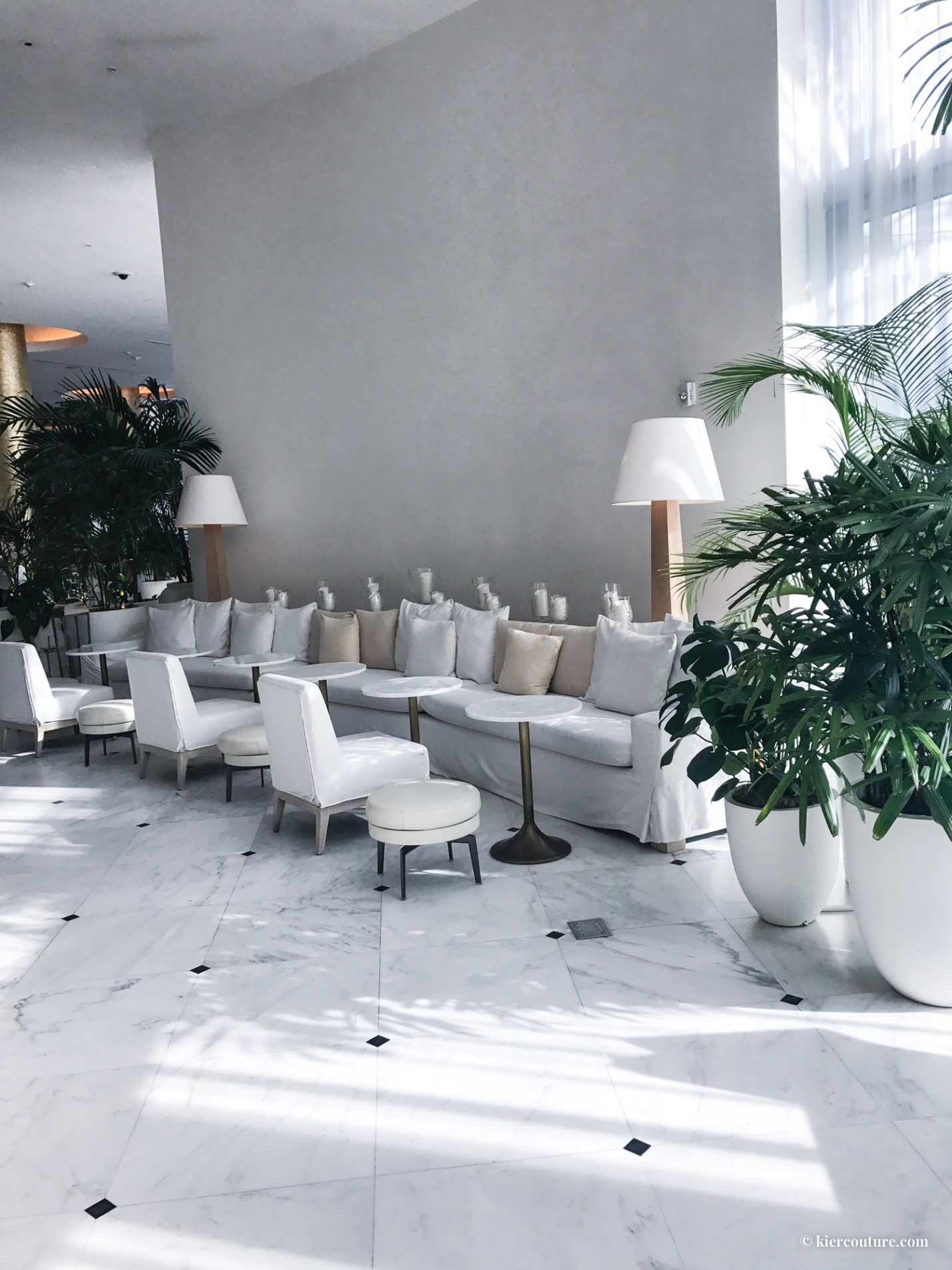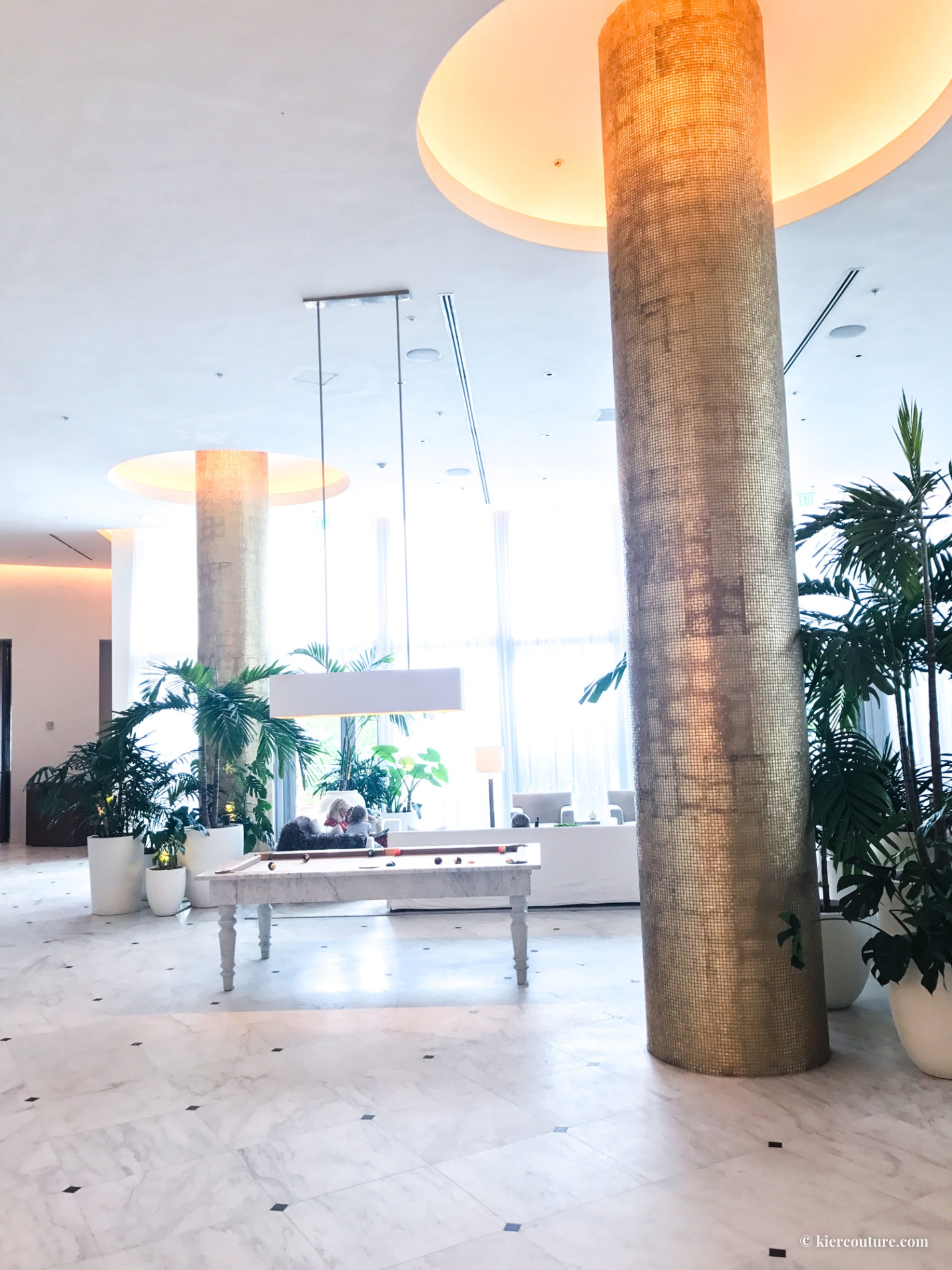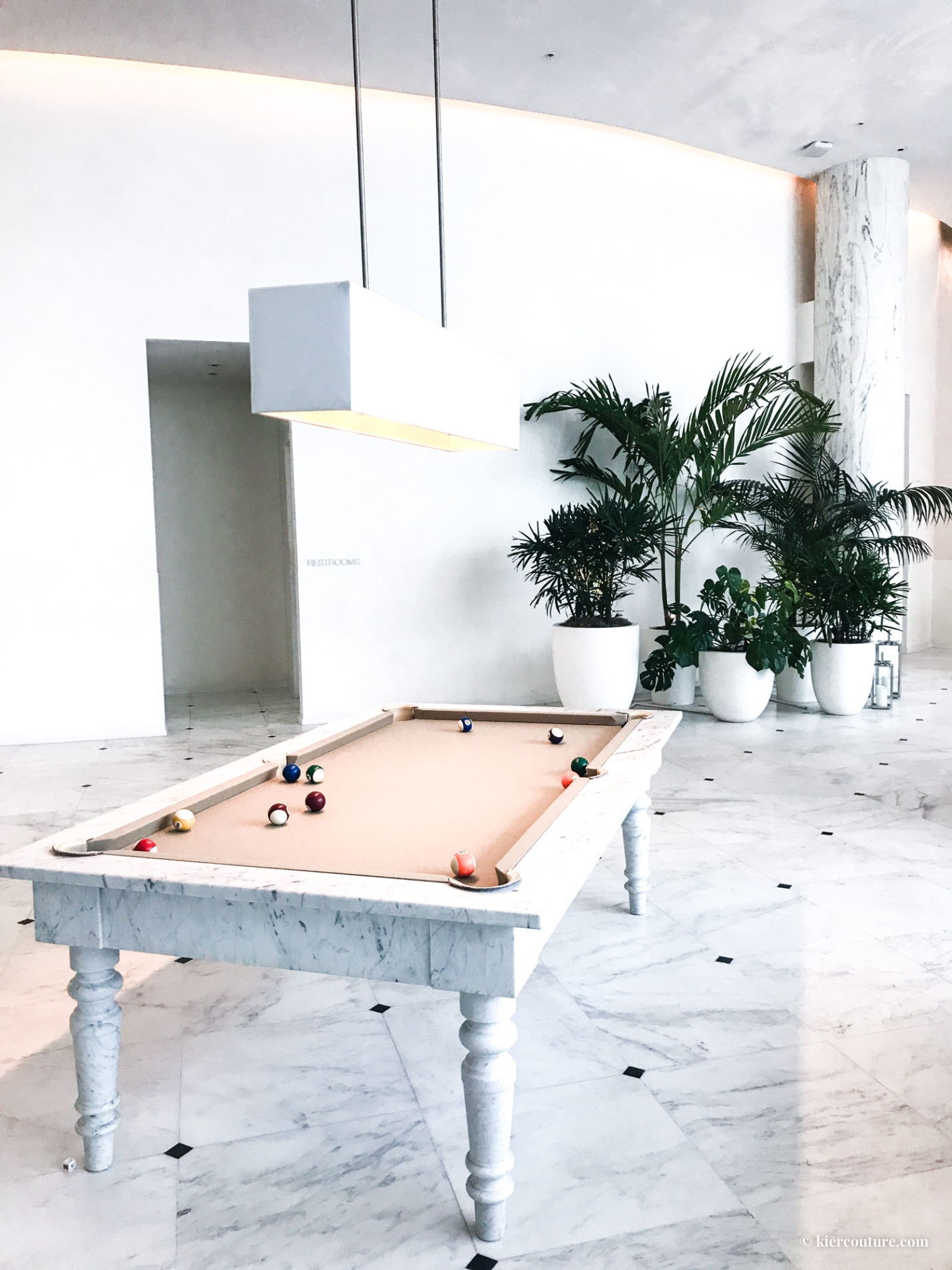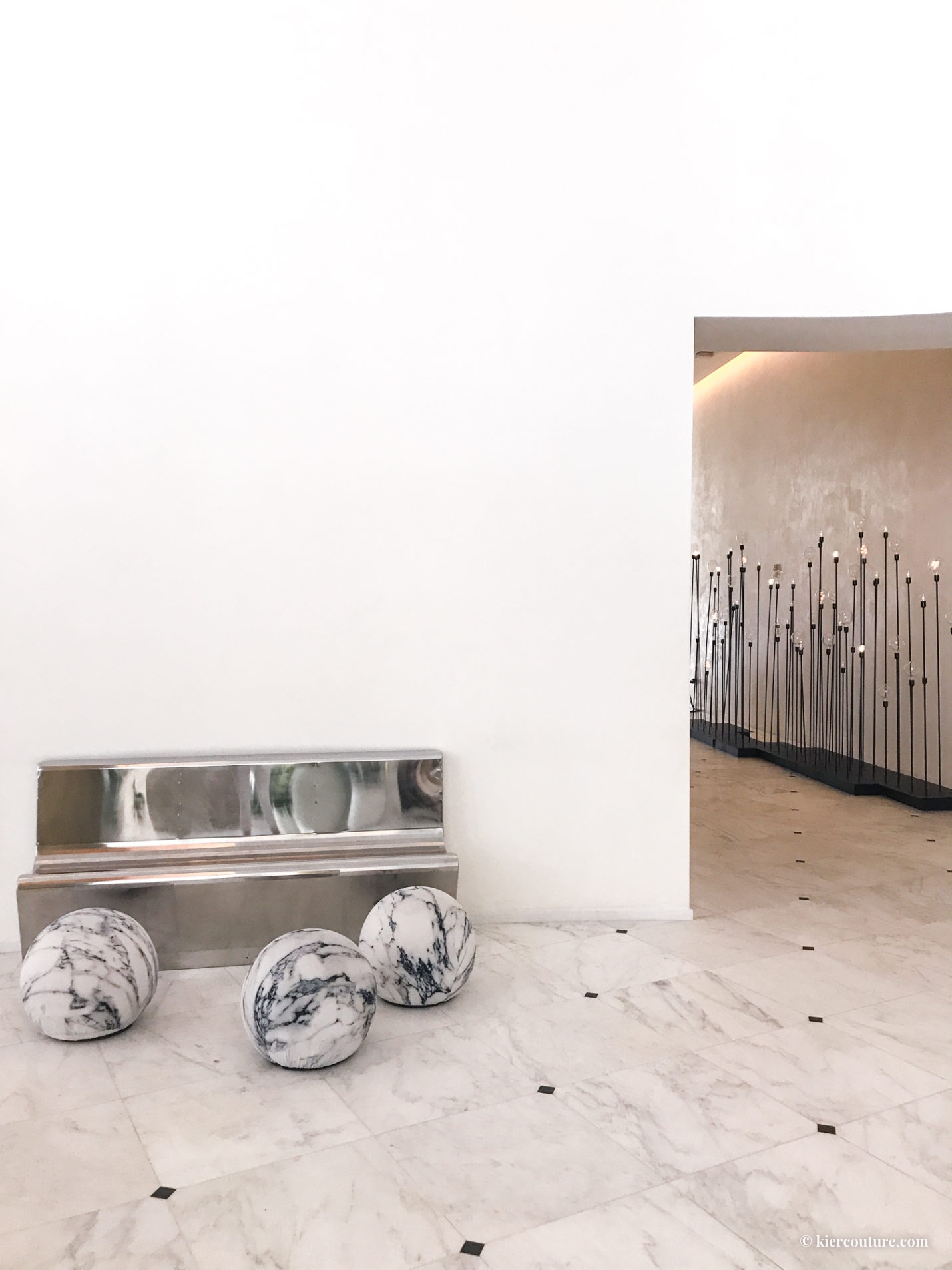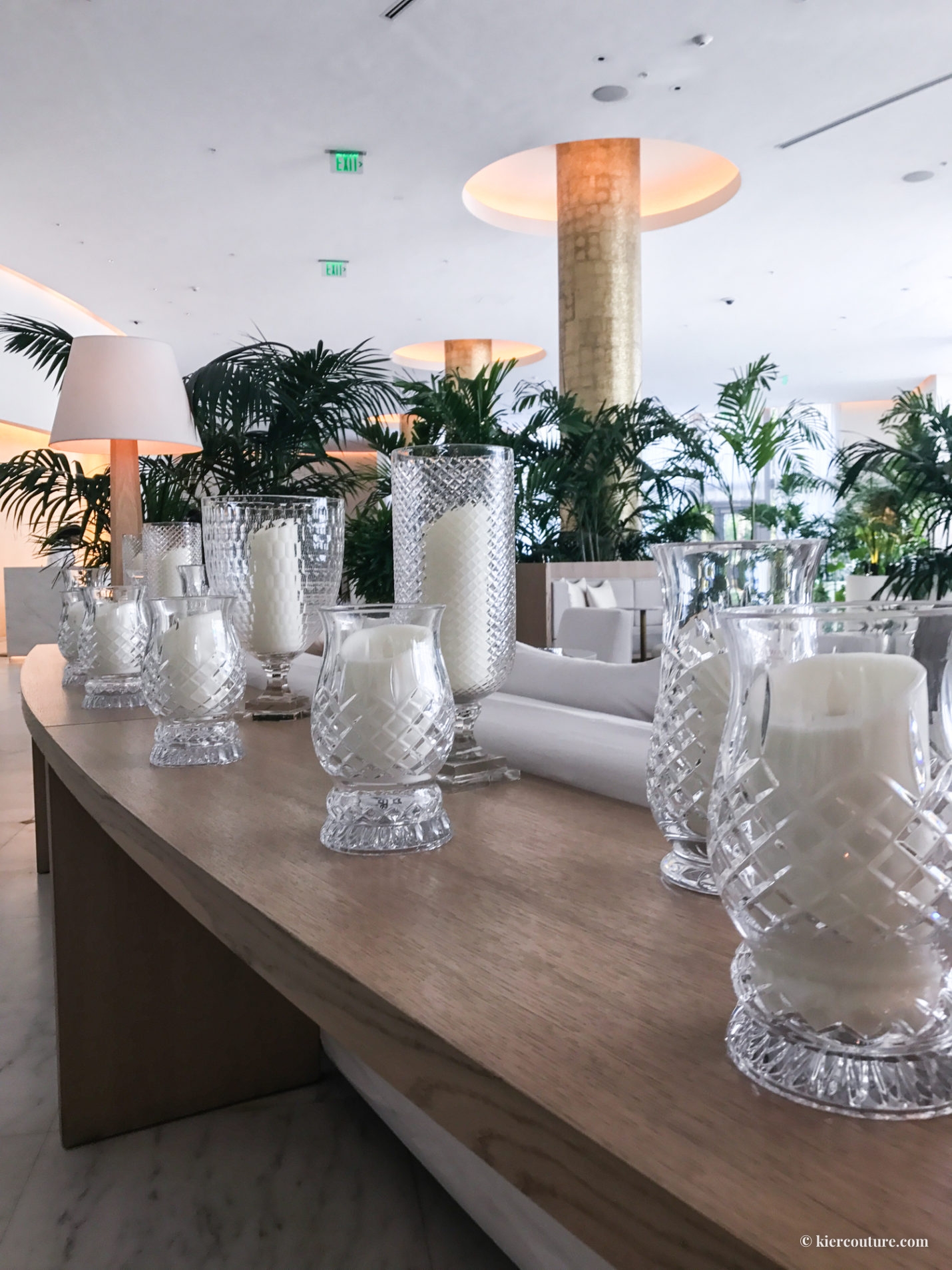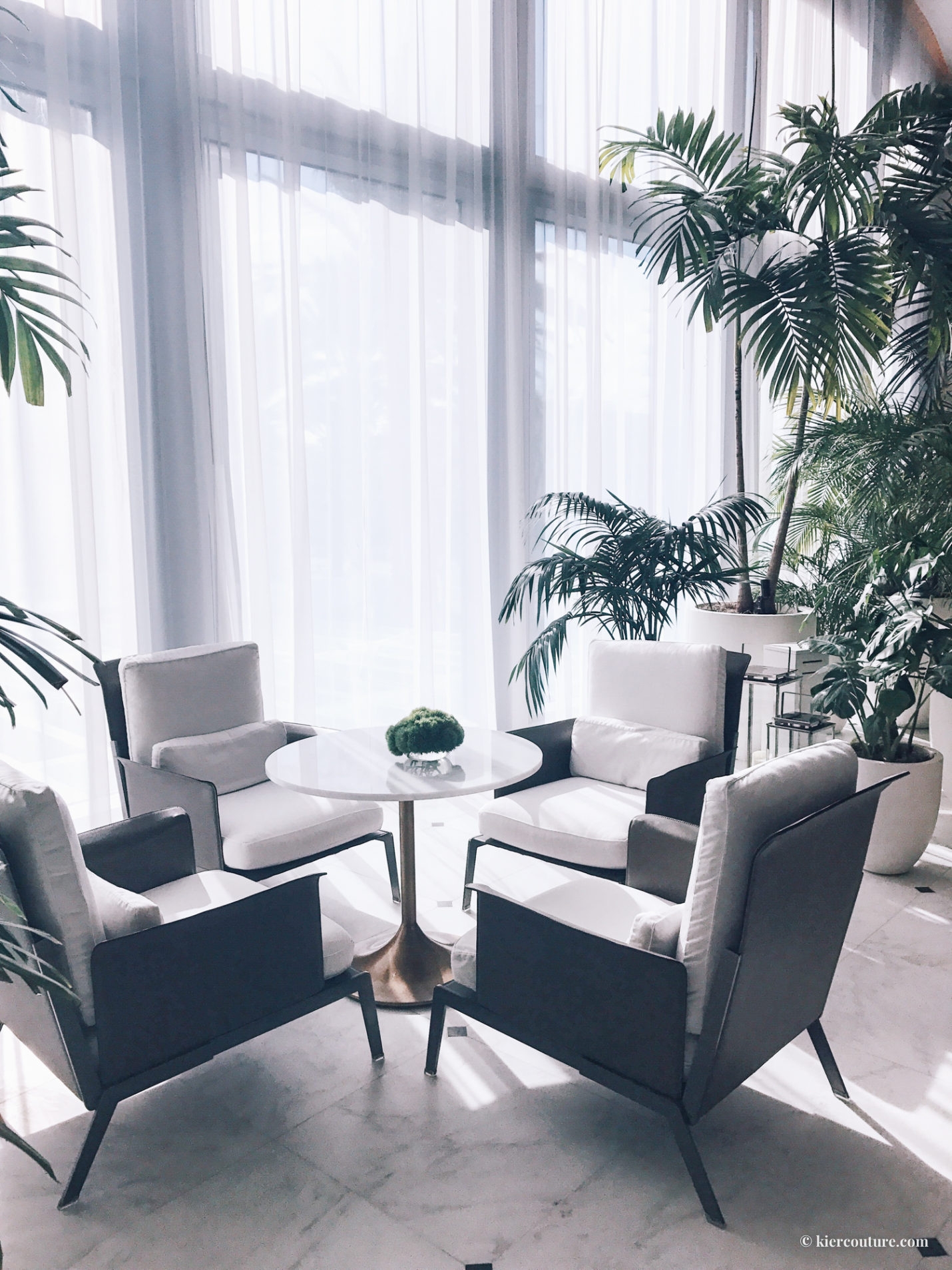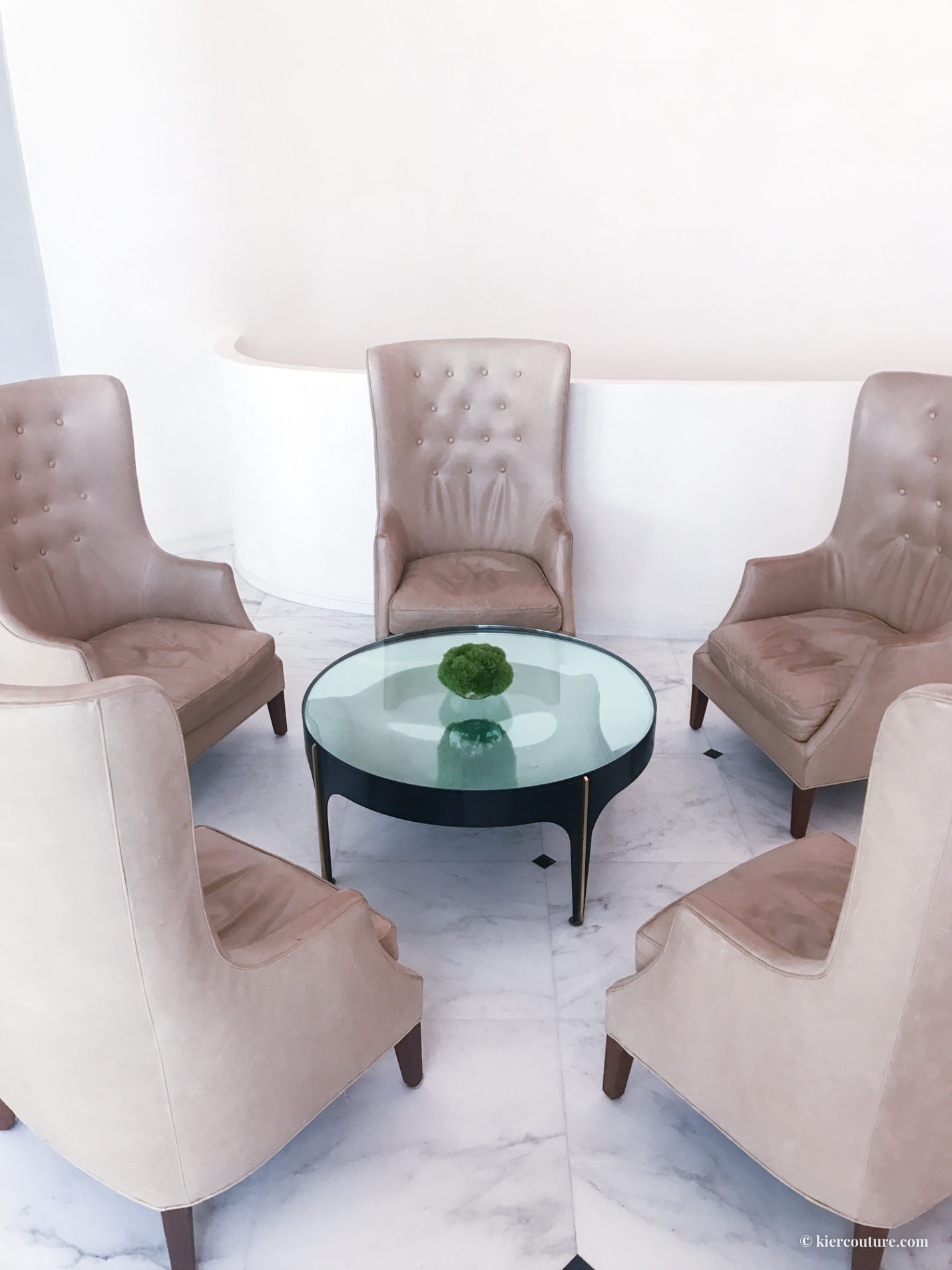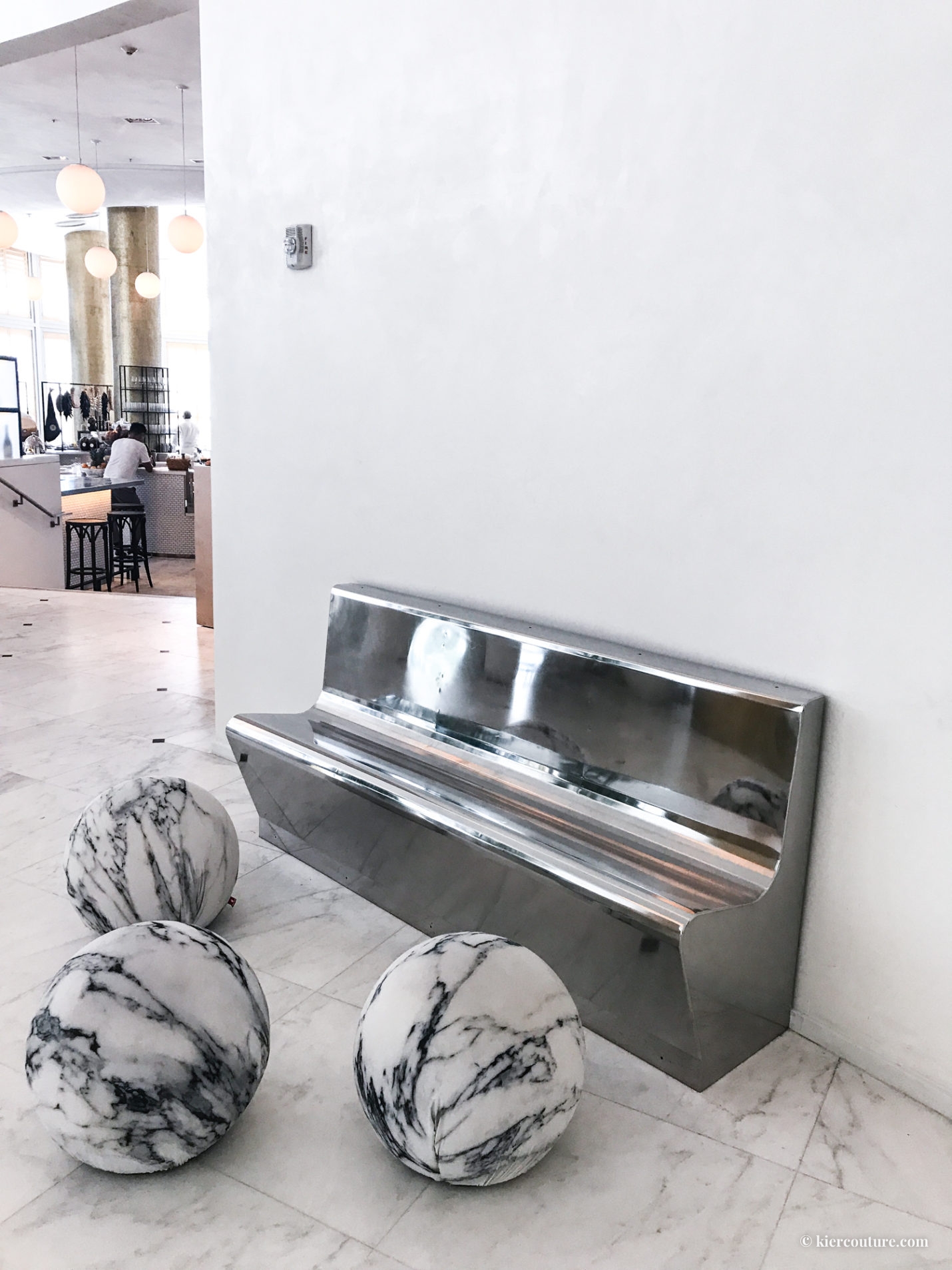 The Room: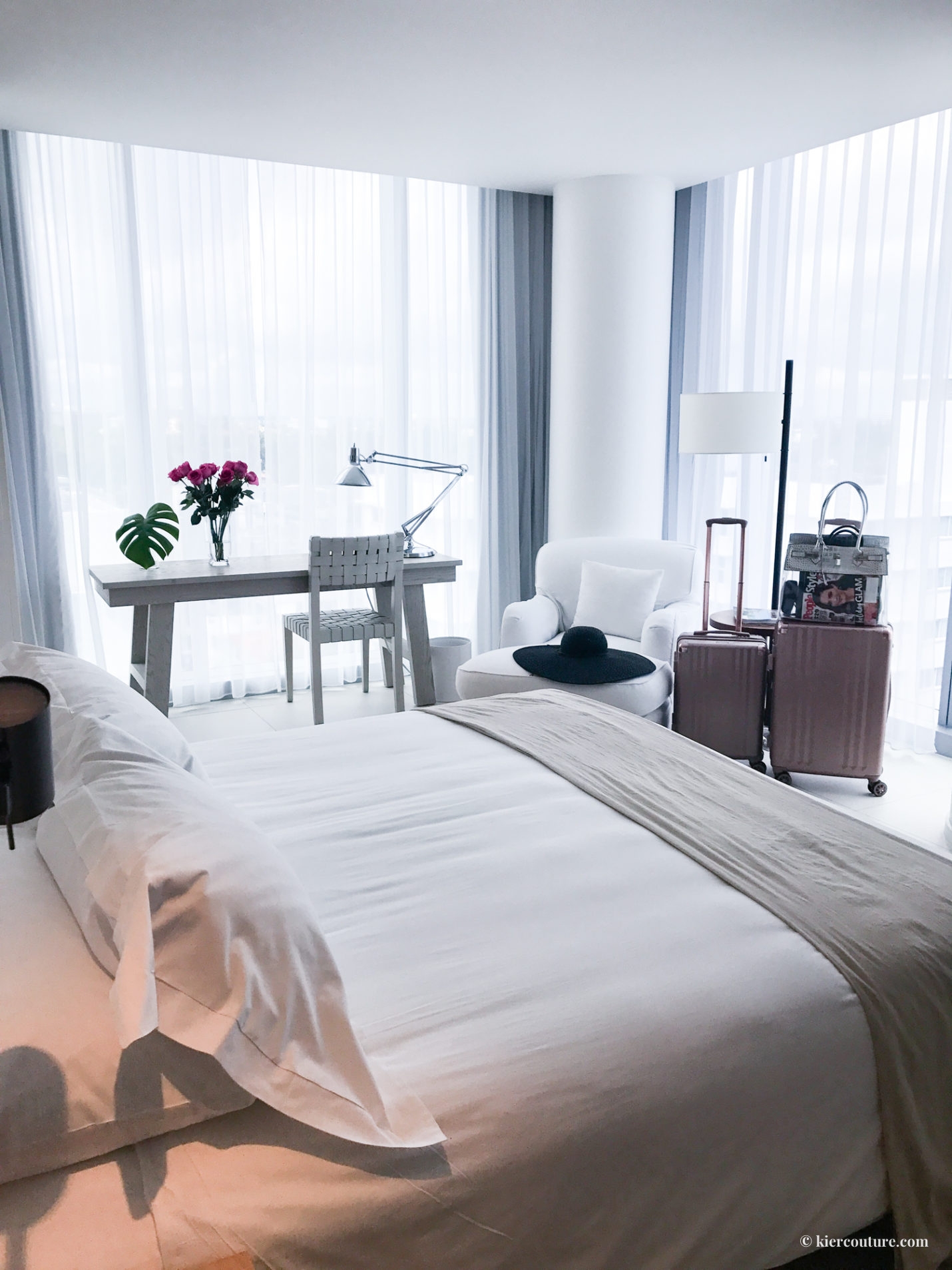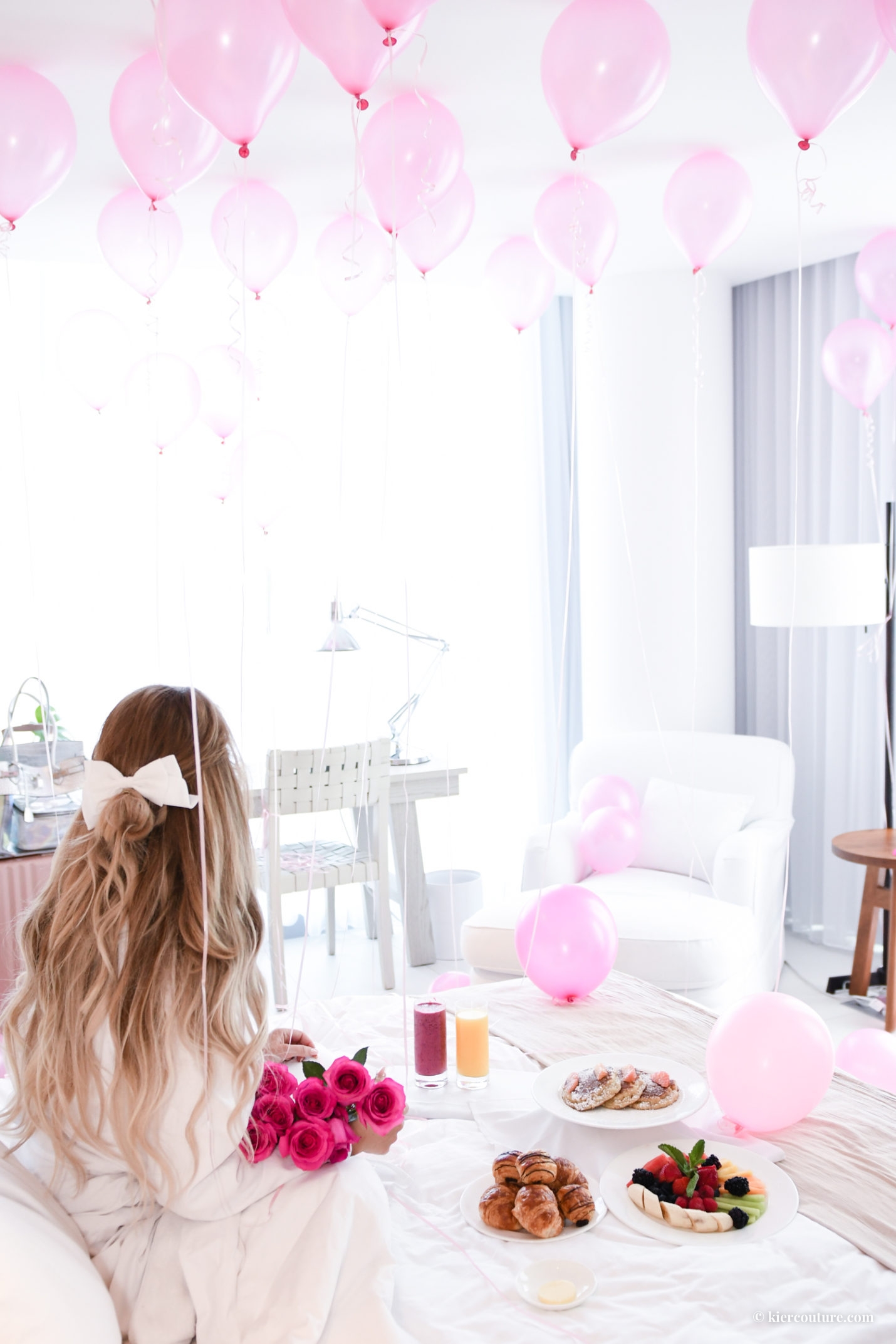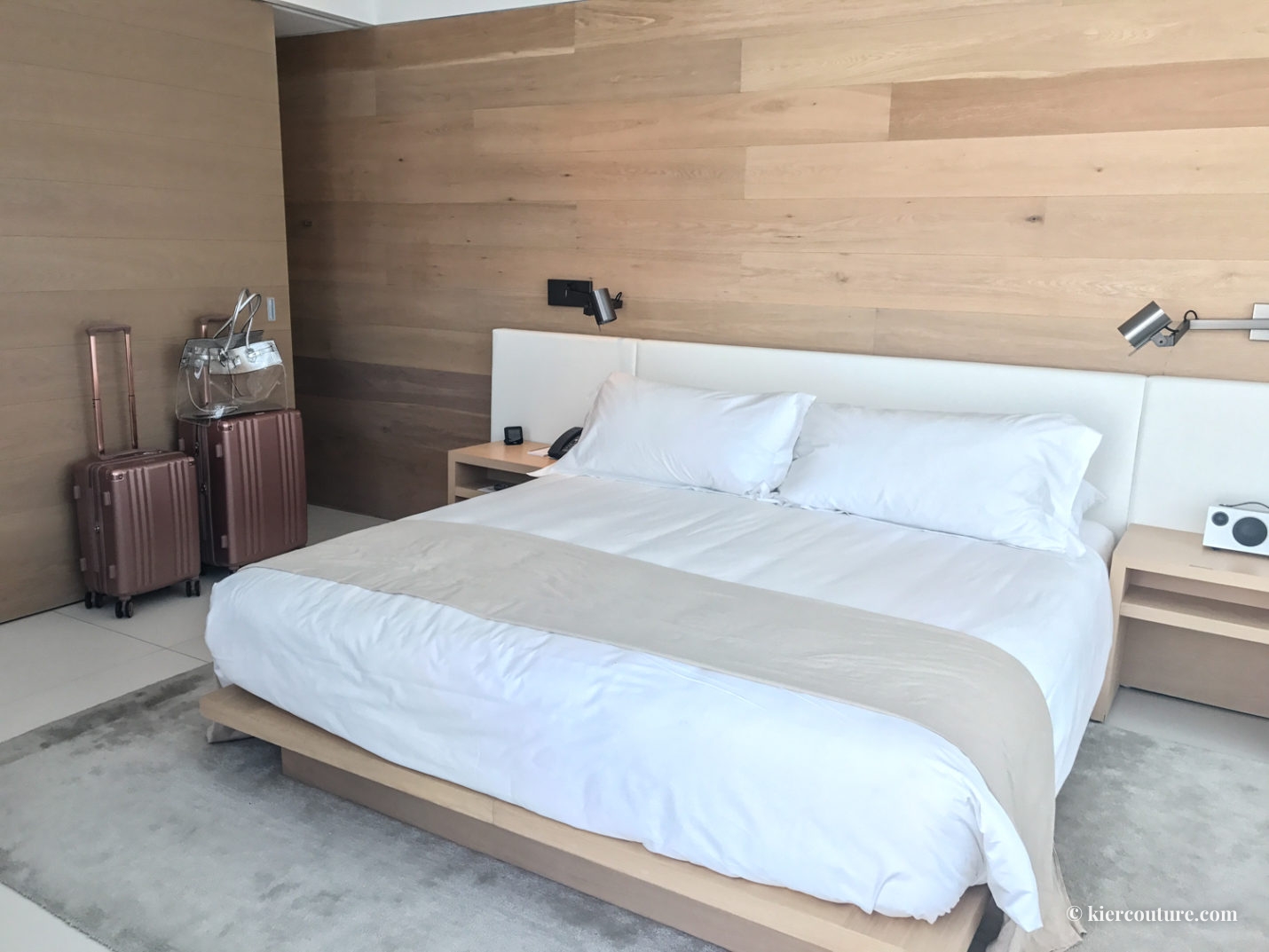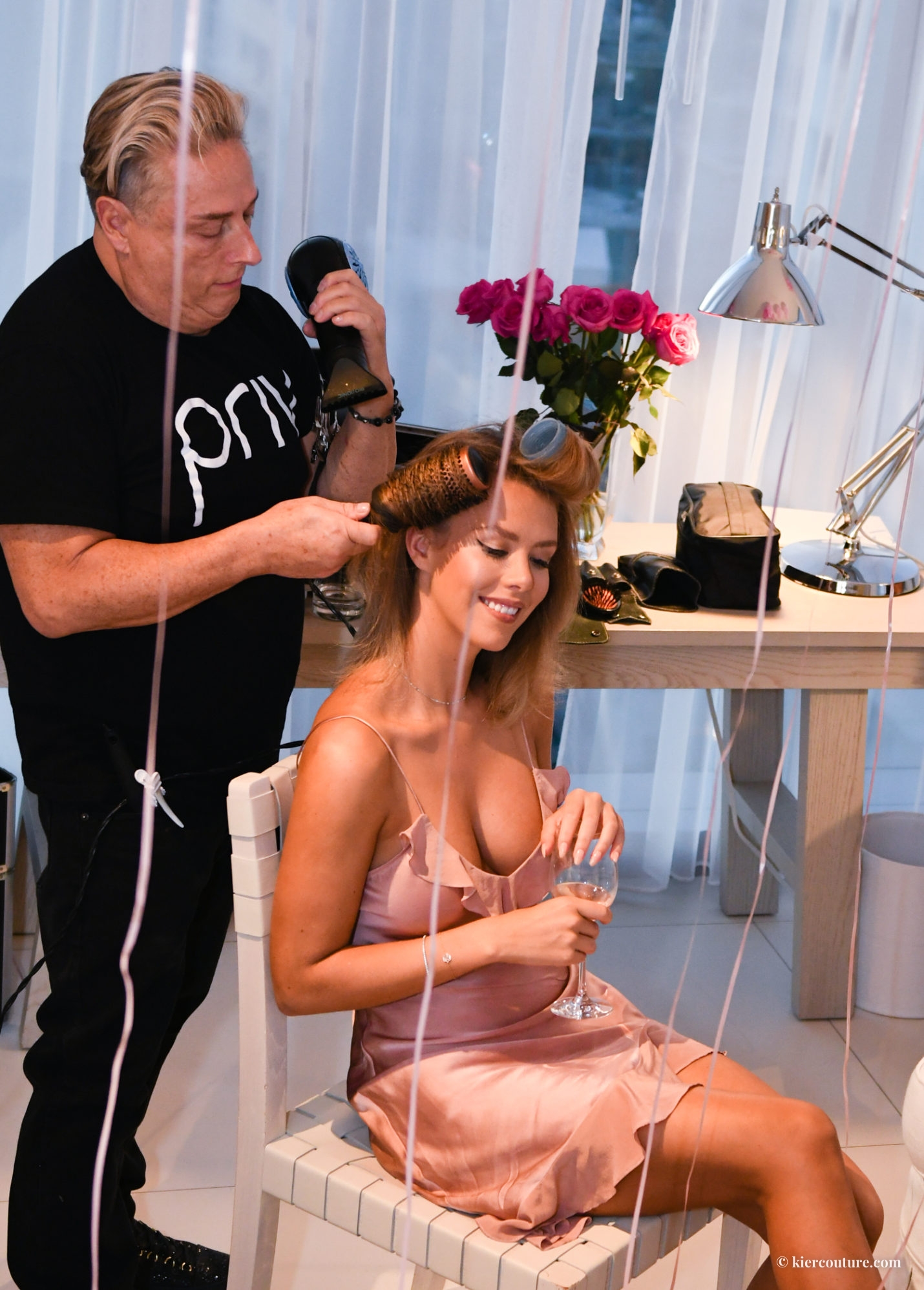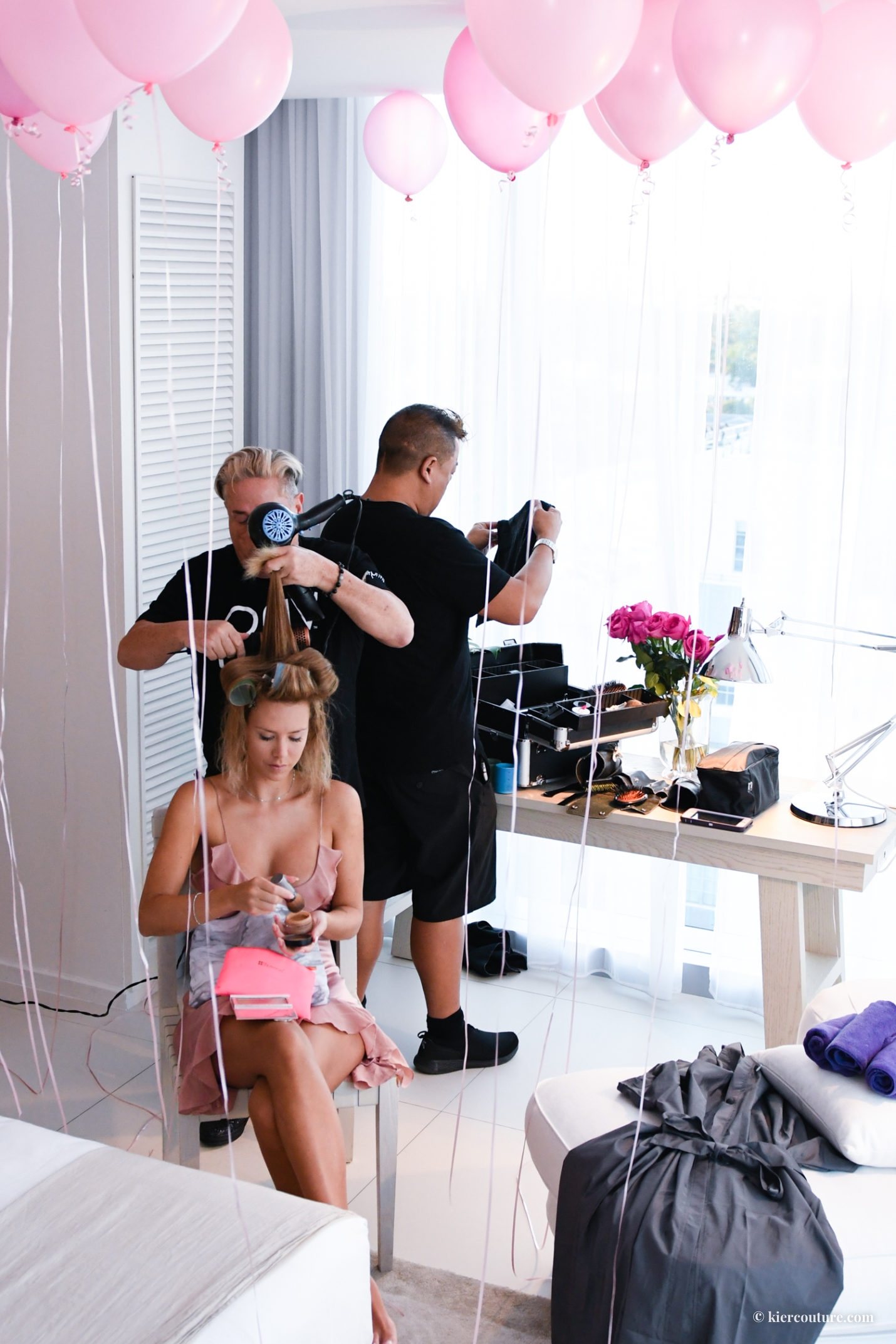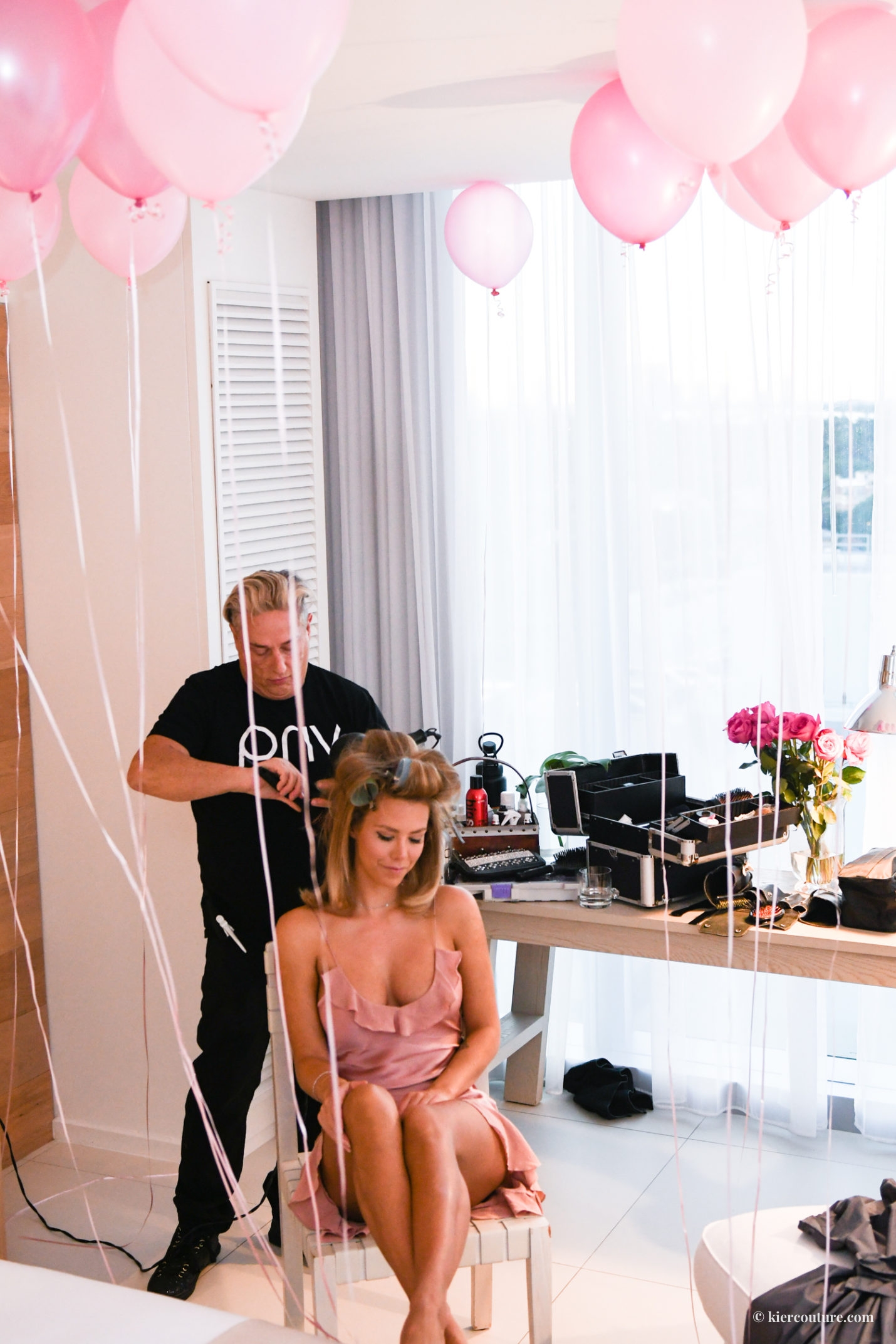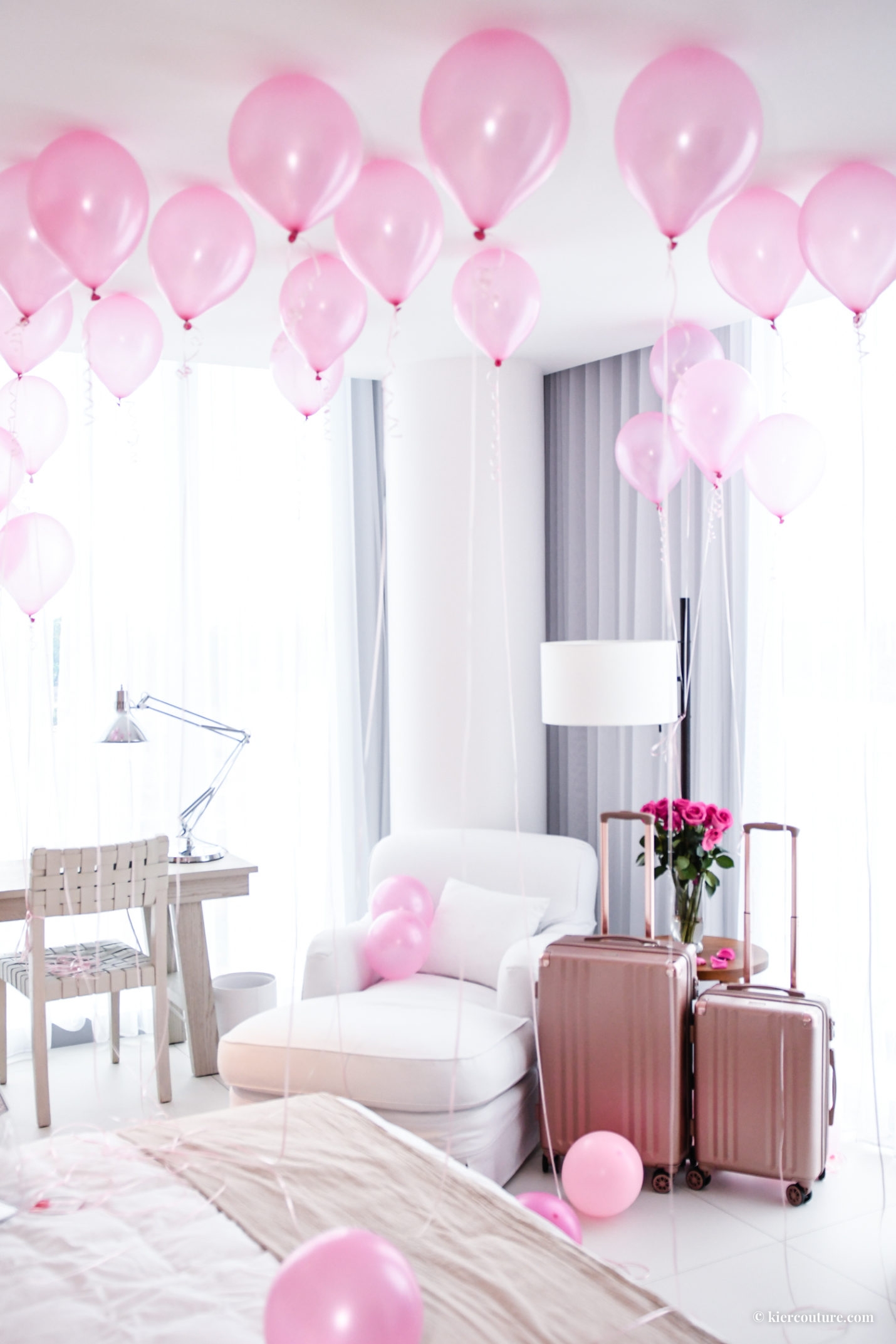 Food / Drinks: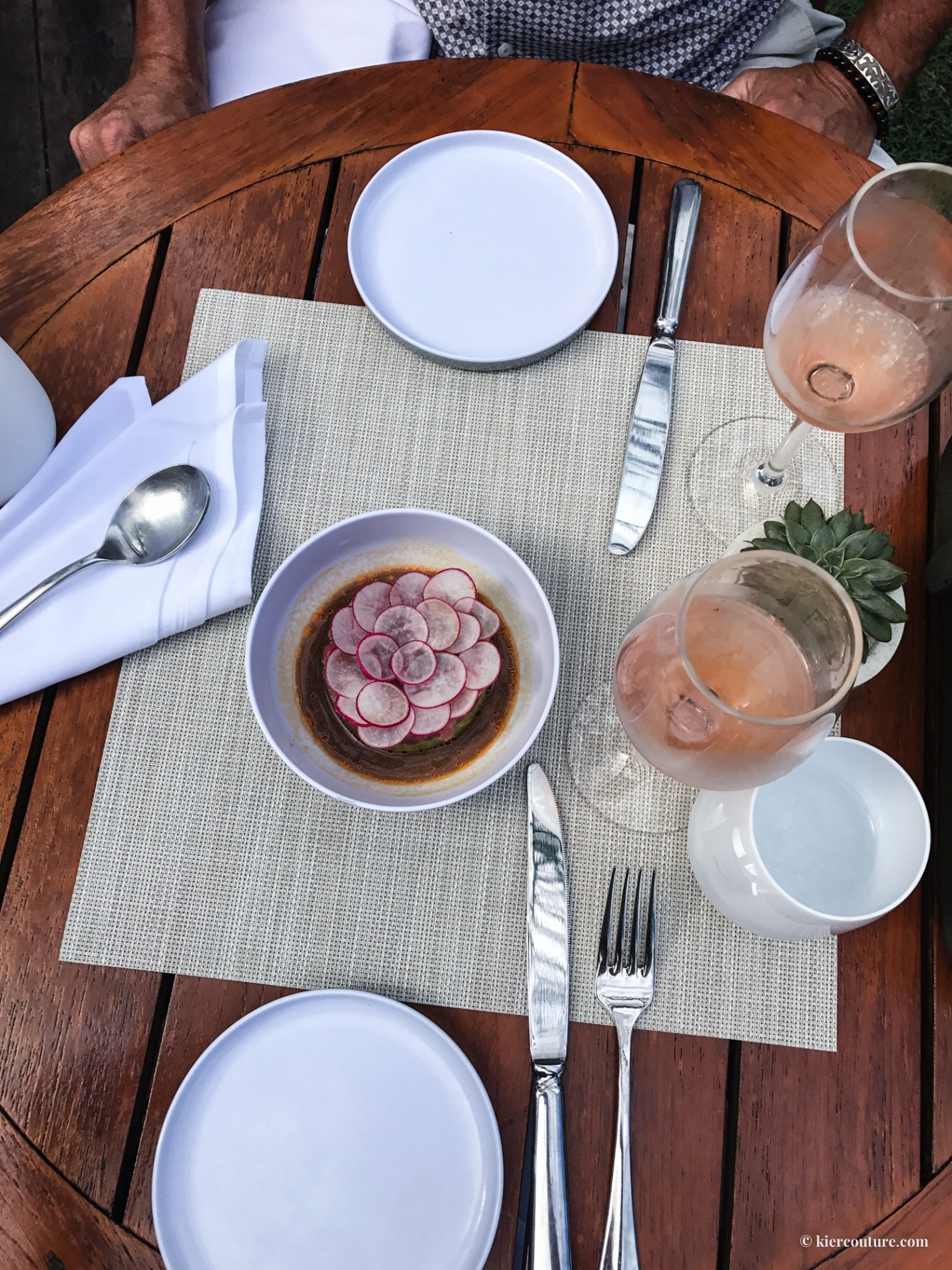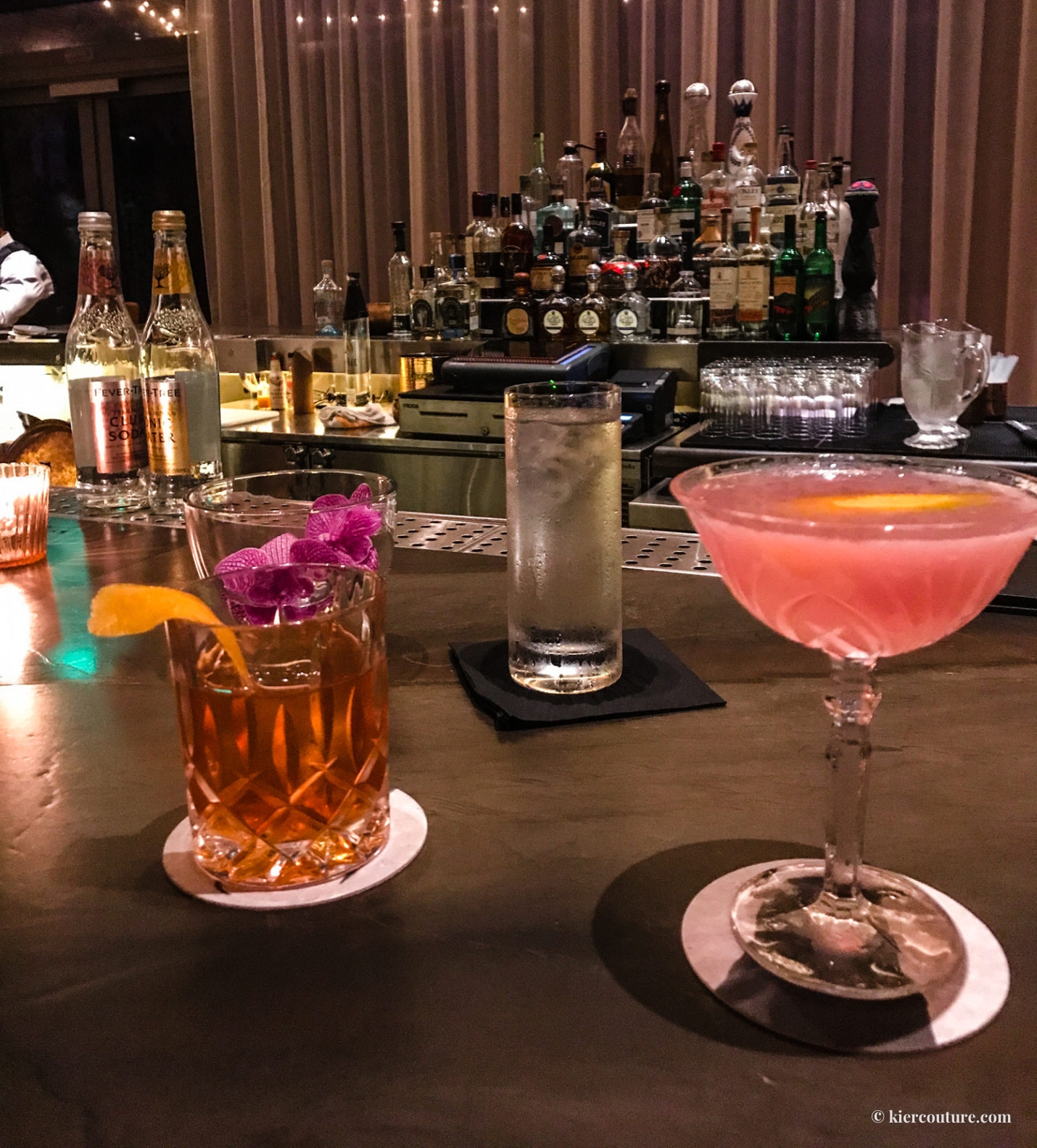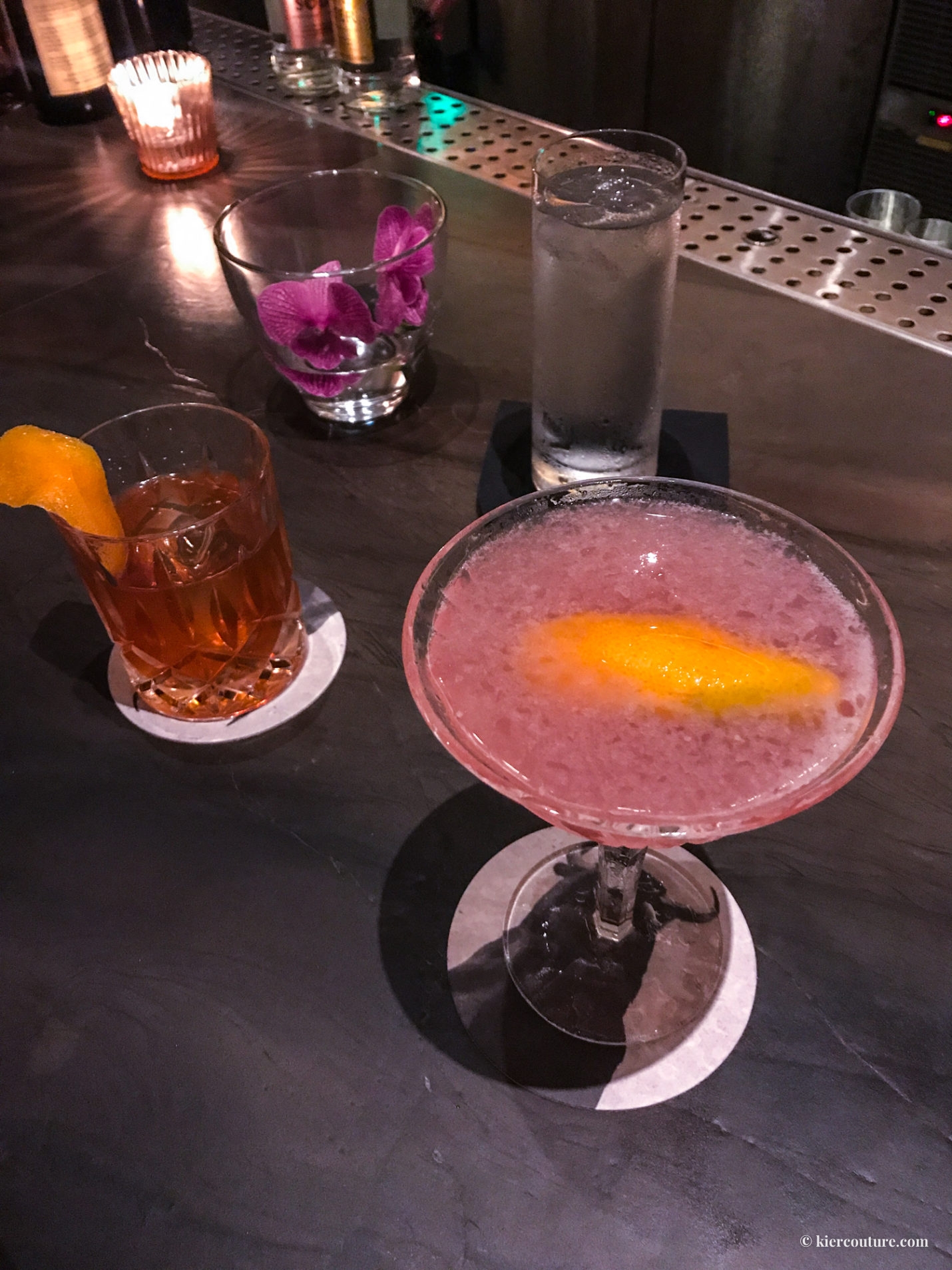 The Beach: