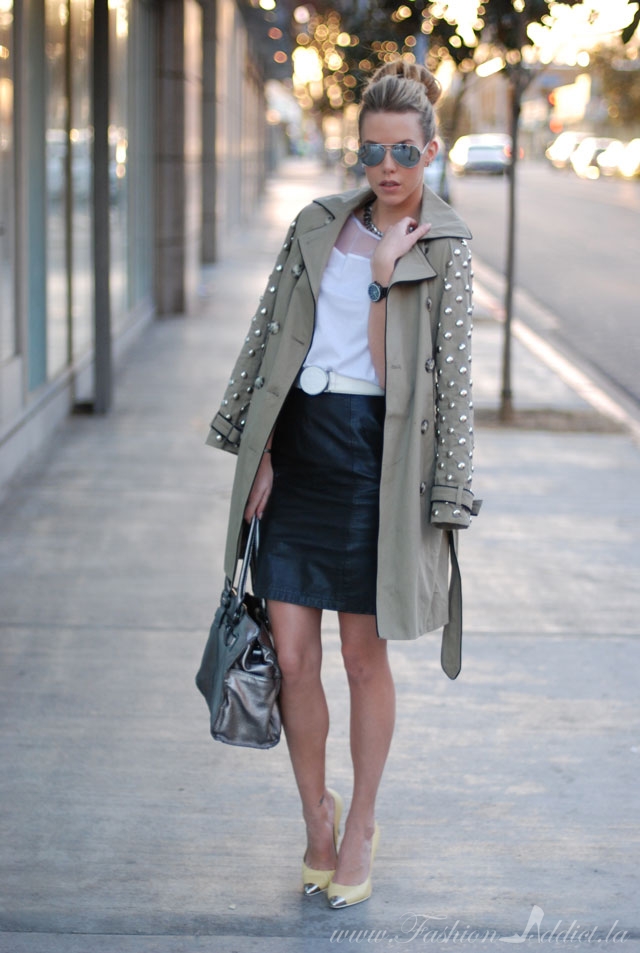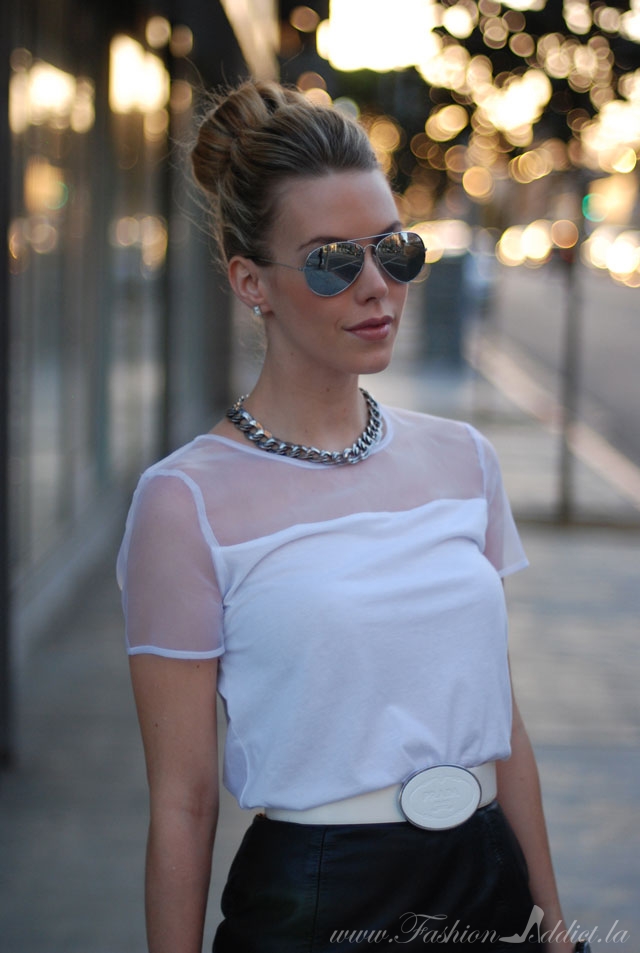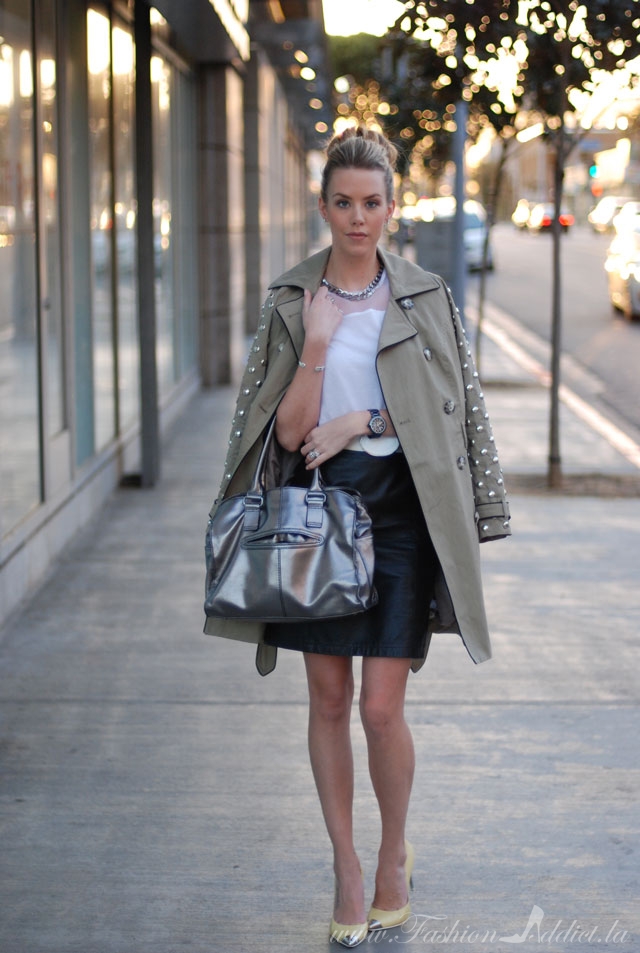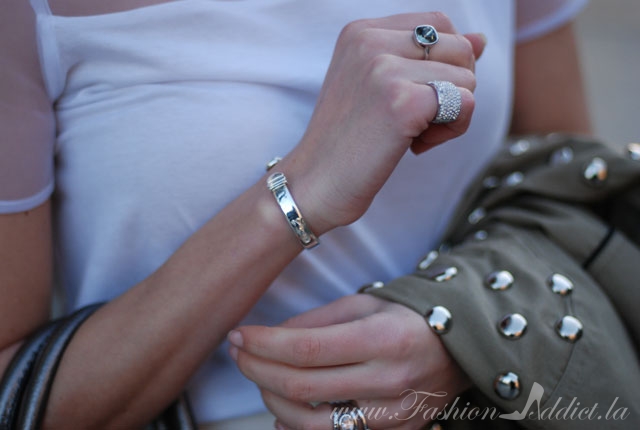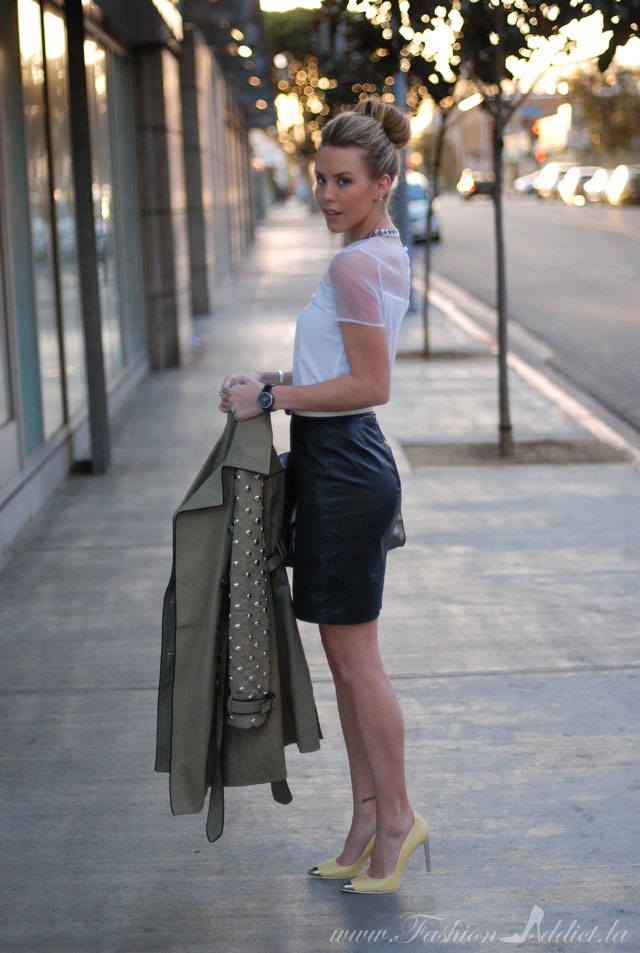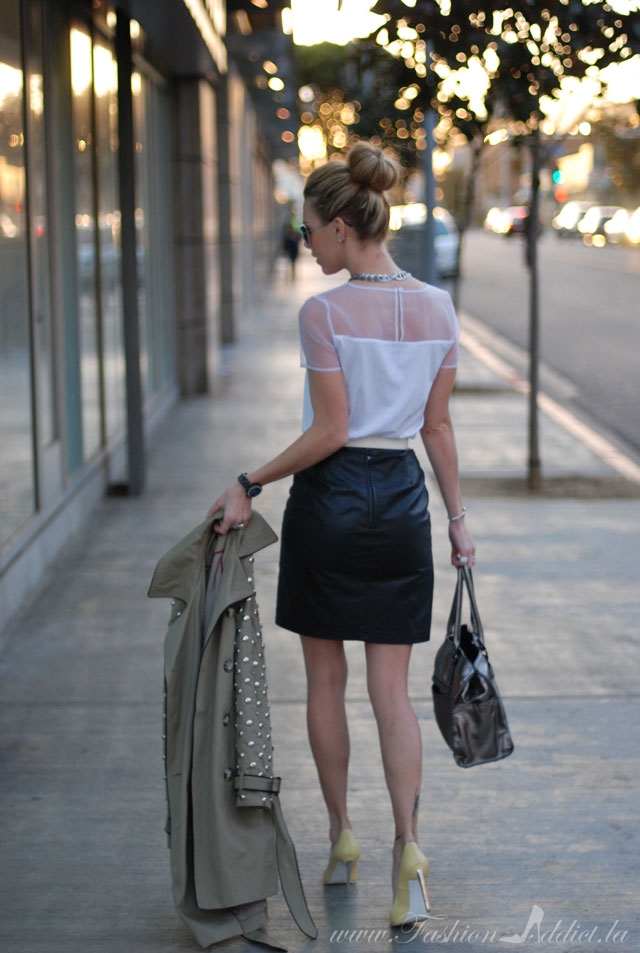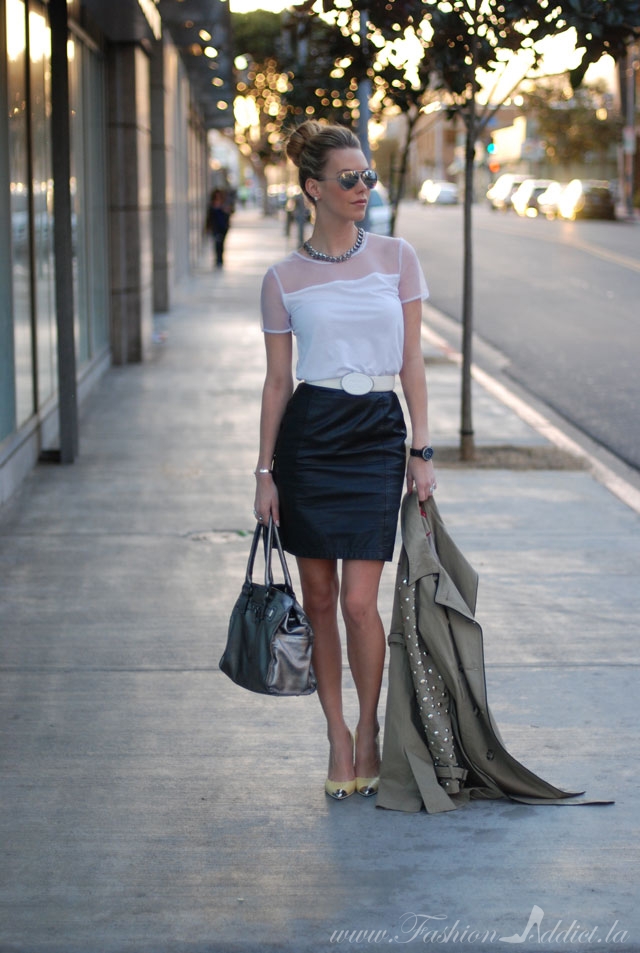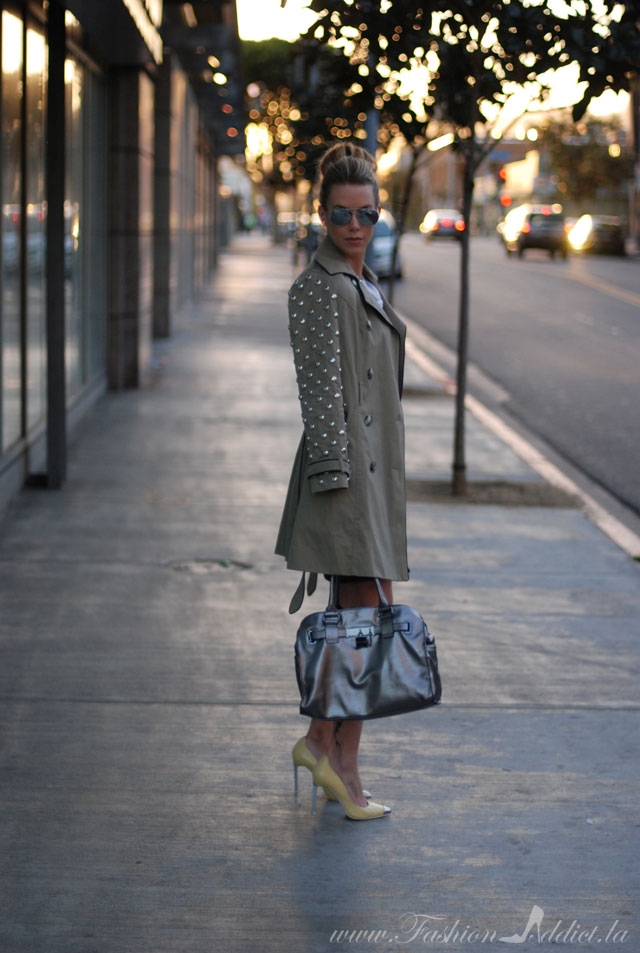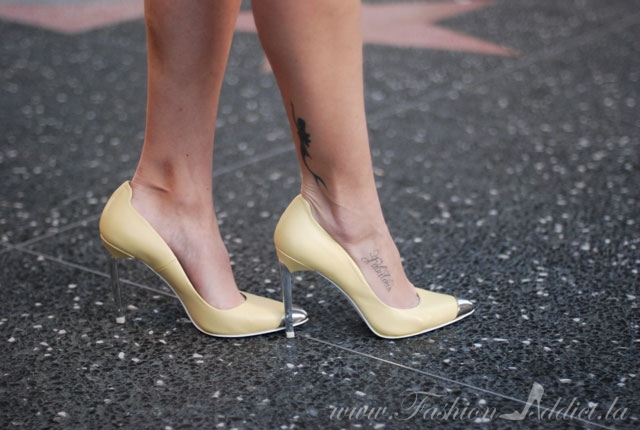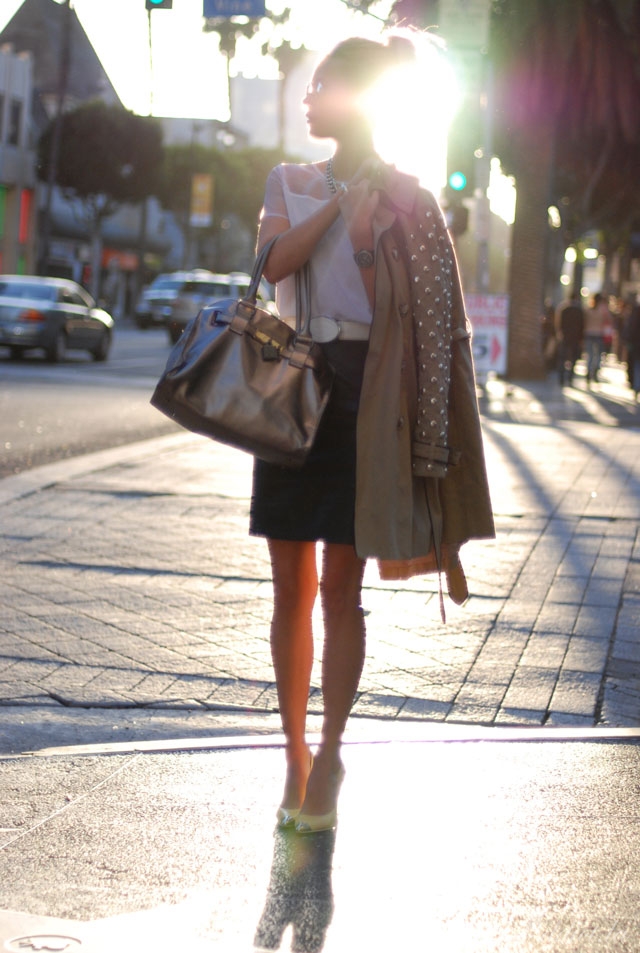 White Mesh Detail T-Shirt: Prabal Gurung for Target. Leather Pencil Skirt: Vintage, similar here and here.
Belt: Prada.Capped Toe Shoes: Zara S/S '12, similar, and love these. Metallic Bag: Calvin Klein. Watch: Fossil.
Chain Necklace: Vintage, similar. Studded Sleeve Trench Coat: Merona studded by Omen Eye, similar.
Earrings: Swarovski. Shades: RayBan. Bracelet: Until There's a Cure. Rings: Swarovski, and Nordstrom Rack.
Metal Works
I love metal and metallic details and I just loved how all those details came together in this look. The capped toe, the studded sleeves and the sleek bracelet and nacklace really accent each other well. I honestly have never felt more chic. I let my hair be a little wispy and unfussy, but a sock bun still feels super clean and pretty. This Prabal Gurung for Target shirt has to be my favorite new spring item, I wish I didn't have to wear a strapless bra with it, but it's worth it!
Every time I wear this trench people stop me and ask about it. If you love it as much as I do, email [email protected] and ask her about rates to have her stud your old trench, it's maybe the best investment I've made as far as altering my clothes goes. I'll wear this for years! And to think, it's only a target trench with a little (burberry) inspiration and hard work. Thank you again Omen Eye!
The Winner of my Swarovski giveaway is Megan Diaz of Hot Pink Day! Congrats Girl!
Everyone go check out her jewelry line Libi and Lola!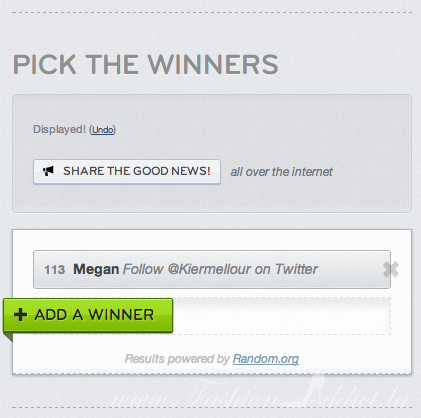 With love from Hollywood,
Kier
HYPE on LOOKBOOK.nu