Master Bedroom Before and After:
I have always loved interior design. When I lived alone I showed peeks of my home on my story and Instagram but I wasn't ever fully done with my home. Because it's always been a work in progress, I've never done a full tour. Well, if you follow my stories, you know I got very close to a full tour. I showed my newly redecorated master bedroom as well as my master bath and my guest room. We are still searching for the perfect statement desk for our living room and I personally don't love our kitchen countertops but for now, at least I have a master bedroom I LOVE.
I wanted to share our Master bedroom before and after to show you all how I repurposed and redecorated with a seriously low budget.
The Issues:
My main issues were that we had nonfunctional and non-coordinating night tables. His was tiny and $20 from Bed Bath and Beyond. It was meant to be temporary, he's had it now for 2 years!! My other main concern was our curtain situation. We always agreed they needed to go. They didn't match our aesthetic at all and I removed one panel to make a skirt out of it (see below)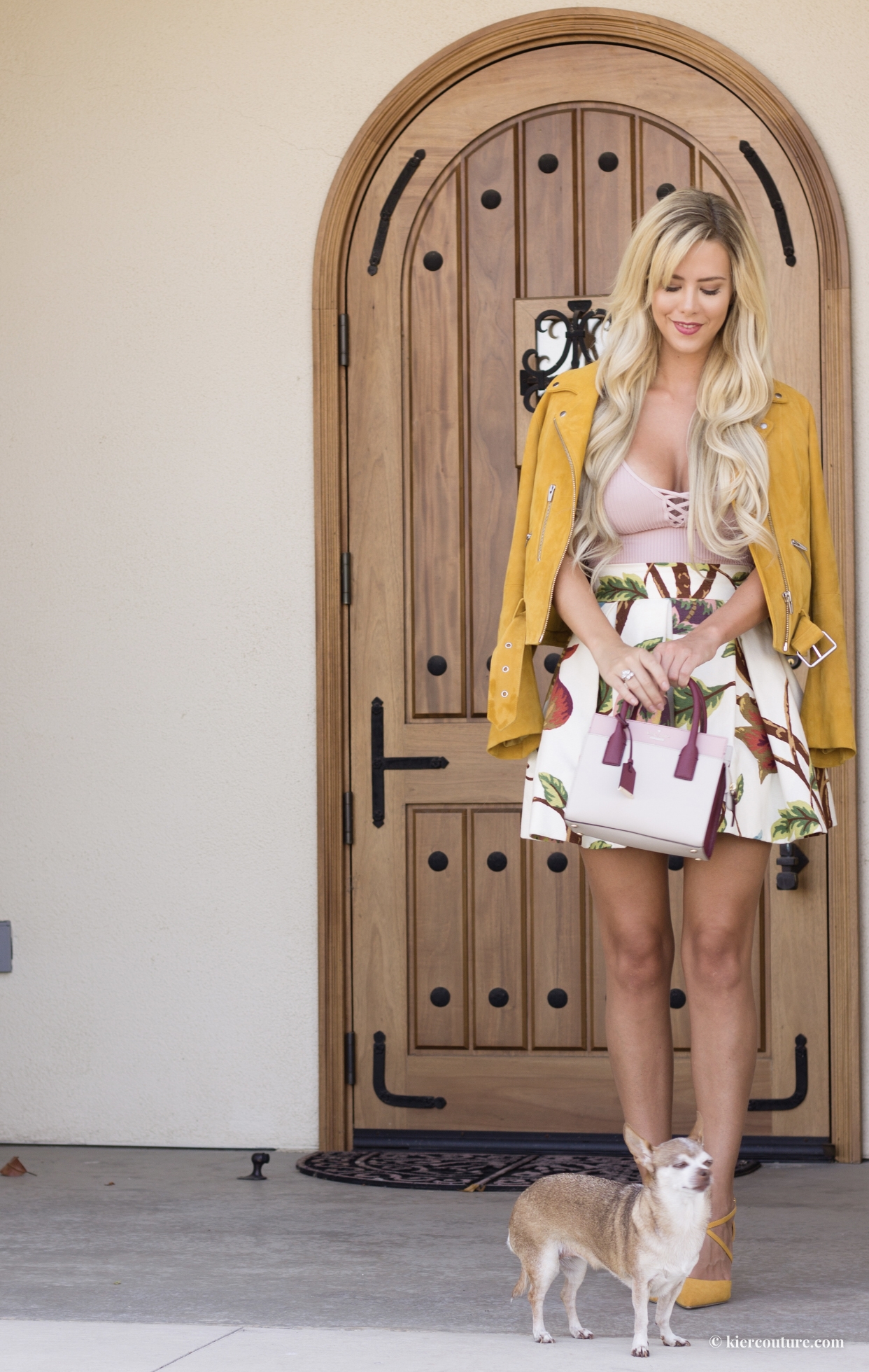 So with one window completely missing curtains and the others just being gaudy and outdated, we needed to do something. Jacques has great style but it's hard for him to envision a whole room put together so any time I made suggestions he would shrug them off. Couple that with the fact that I prefer to work at night and he is a rise and shine type of guy, It just seemed like the best move would be: wait until he's out of town and tackle it. 
Surprise!
I actually suggested almost everything I did at one point or another in the last two years and each time I was met with less than enthusiasm. I just knew I had to show him and he'd love it!  So, every time Jacques has left town in the last two years I've looked for a chair. Actually, we've sent links and photos back and forth to one another now for SO LONG. Each chair I suggested being struck down by Jacques inability to see my vision.
Finally, this time he left town, I found this chair at Home Goods. I loved the height and color and how it combines traditional with modern. J doesn't love nailheads on furniture but I thought this chair would be an exception. They're very subtle and done in a uniquely modern way. Plus, they're shiny and not "antiqued" so they look pretty cool in my opinion. Once I had the chair I could design around it.
Not Sponsored:
I feel like this post should be sponsored by Home Goods because I got almost everything there but it's not. It's just a great store that I love and this particular trip it was full of awesome things! With my "SOLD" sign on my new chair, and my new vision swirling in my head, I dashed around the store. Curtains can be SO tricky at a discount store because it can be hard to find two of anything that match exactly. Thankfully though, I did find two sets of curtains the right length and in the right shade of aqua blue to compliment my new chair.
Next was the tree, If you are into home decor you know how expensive faux plants can be. I was thrilled to find this faux fiddle leaf tree for only $120! It was the tallest option in Home Goods and the most realistic so I couldn't pass it up.
Trash to Treasure:
If you follow on stories you know I found this bar cart on the side of the road. (There is currently a large desk down the street I would so take and paint for our living room but it's WAY too heavy/big for me to get up the stairs alone and Jacques already said "no" hahaha) Anway, I love a good bar cart, I especially love them used for things other than a bar. Gypsy Tan's Sabrina uses hers as a coffee cart which I think is brilliant. (Her home is goals BTW- I'm sure you can see I took some inspiration from her Master bedroom) So I instantly knew I wanted to use this as my night table. I love how it has a middle half shelf for storage! Also, because our curtain rods are also bamboo, I felt it would go nicely. I planned to spray it gold but realized that what I thought was gold paint (in our garage) was actually this beautiful champagne color that perfectly matches our bed. Talk about serendipity!
Repurposing:
I originally bought new curtain rods at Home Goods that match our large silver and glass mirror (not pictured) but I realized two things:
 I didn't want to remove and reinstall rods since we have wallpaper- huge holes are impossible to hide and I didn't know where J's drill was anyway.
It would be super easy to spray paint the existing rods/hardware to match bed/bar cart.
So, I decided to repurpose the rods and save myself a lot of work! Since the bed was the only thing Jacques helped me pick out, I knew he liked this color so it seemed safe. I almost painted the chair legs this color too, but now I like the subtle contrast.
Then I sprayed Jacques old night table white and moved it downstairs to become a plant stand/magazine holder.
Our mirrored junk cabinet moved over to become Jacques' new night table. It was missing a knob so I fixed that and reorganized the inside for him. I love using pieces I already have in a new way. I grew up watching Design on a Dime and Trading Spaces and I loved how they repurposed everything to limit waste and save money- it's better for the planet too!
Use What You've Got:
Our statuesque crystal lamps moved up from our guest room. When you have mismatched night tables, I love matching lamps to bring cohesion and balance. I replaced the lamps downstairs with some vintage brass lamps I had in storage and added new shades from Home Goods that were on sale! (The original shades I had were damaged in my move.)
Finally, I used my former night table as a side table for our new reading nook. I added my former lamp, a real succulent plant, some books and some extra jewelry of mine in decorative vintage goblets. (I LOVE a goodwill goblet)
Details:
The chair came with a small pillow but I wanted to add some pink into the room. I love the art of Fung Shui, and I know too many cool colors need to be balanced with warmth. Red or orange would look too masculine and a little odd in my opinion so I went with a mauve-pink. Finding two for the bed and one for the chair allowed me to use the small teal one for the bed and tie everything together. I also love how the pink pillow on the chair has gold foil. The gold helps blend all the mixed metals and looks special.
I hung a photo on an existing nail to use it but we'll likely be buying some art and moving family photos to a gallery wall in our hallway.
Lastly, I got a few knick-knacks like my amethyst tealight holder, faux flowers, and ginger jar. Buying this ginger jar for our room was very satisfying. My ex would NEVER let me decorate anything without him and his style was sterile to say it nicely. He HATED the blue and white printed style of this ginger jar. Buying this accessory made me SO grateful that Jacques trusts me to make our house a home.
What's your favorite part? Mine is the chair although I love my new "side table" bar cart too!
Bed: Large Mirror: Restoration Hardware. Chair: Home Goods.
Mirrored cabinet, curtains, lamps, etc: Home Goods.
Similar items below: