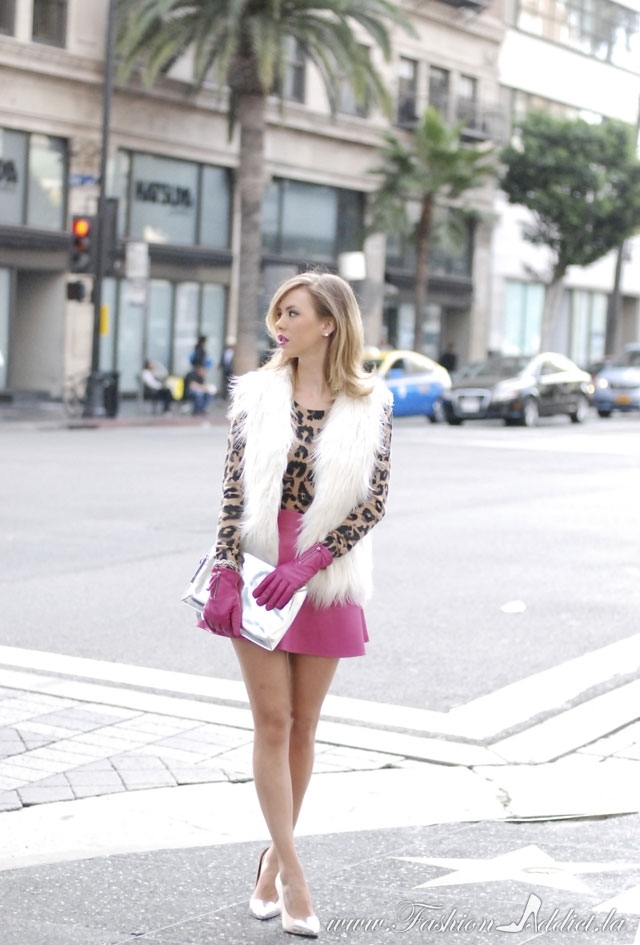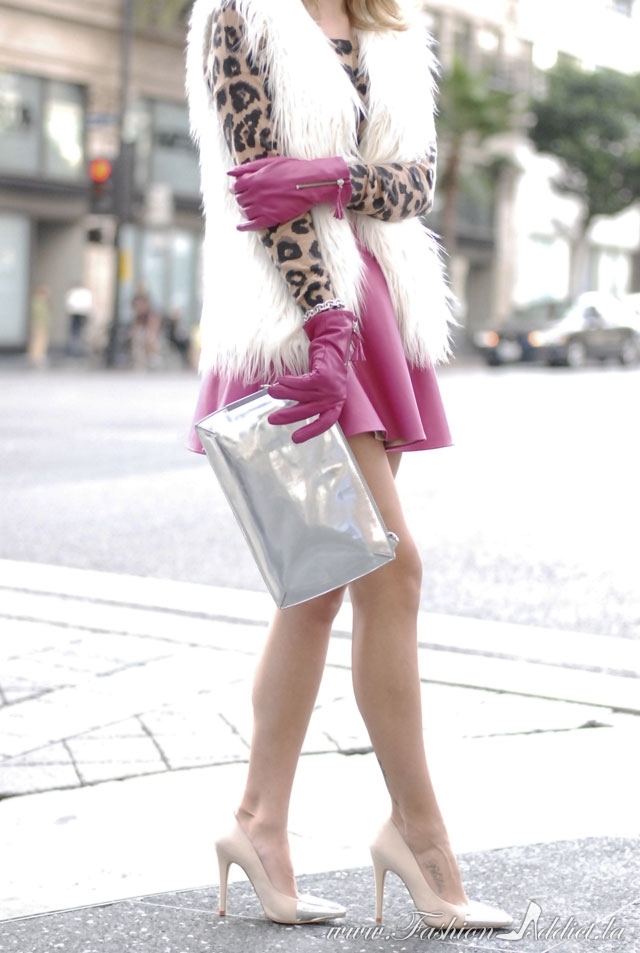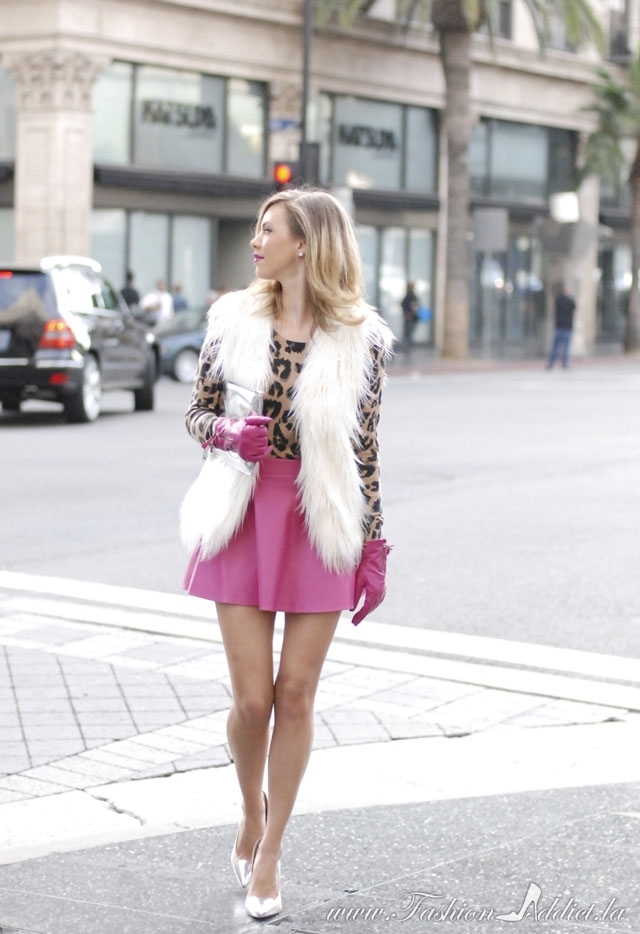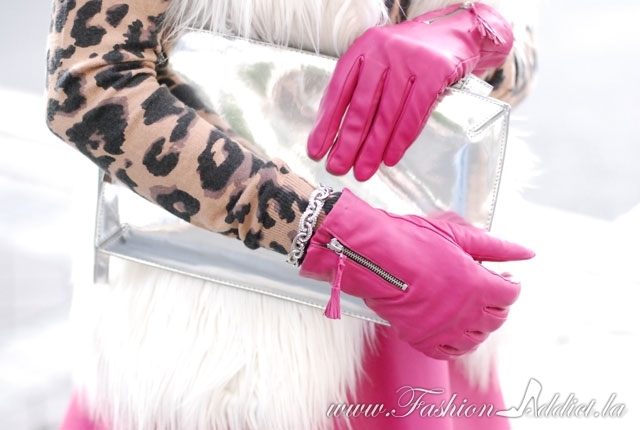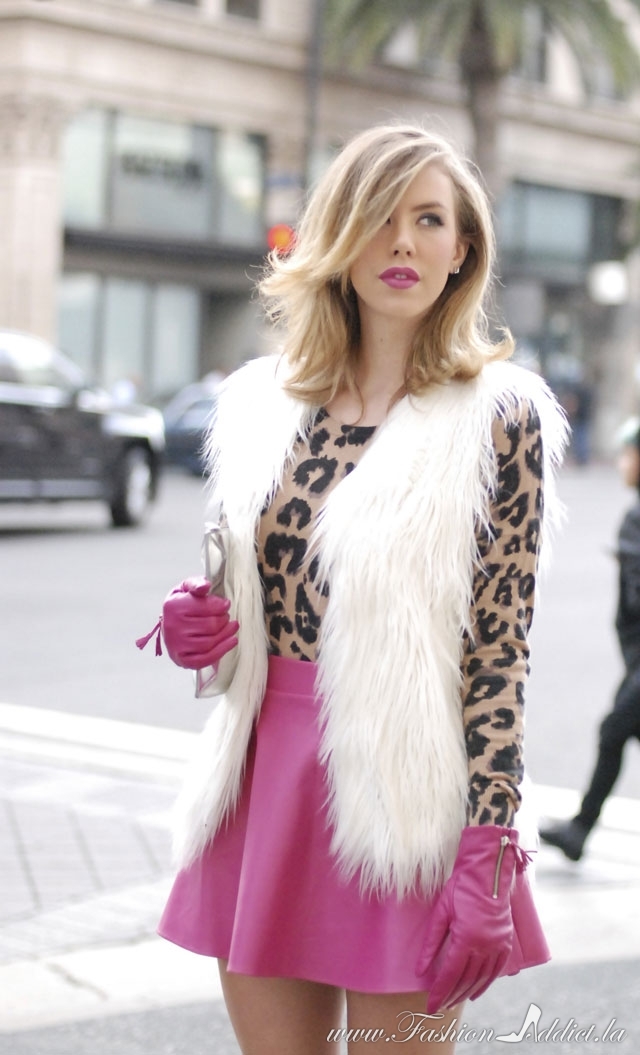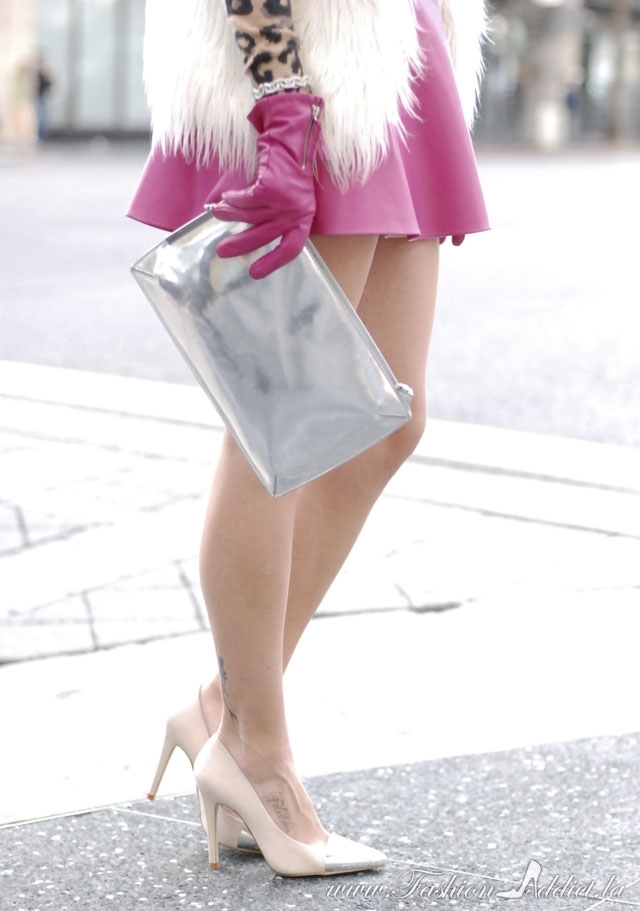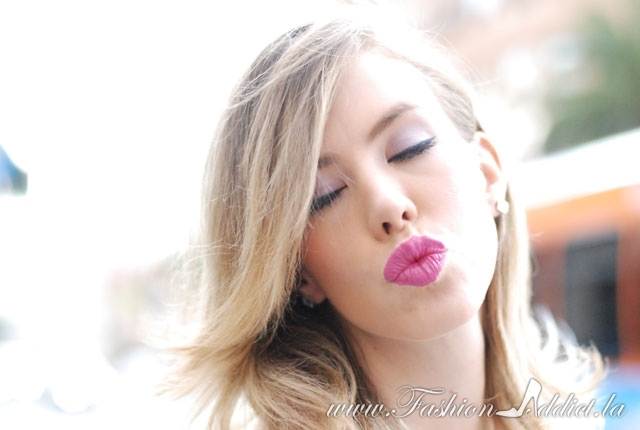 Sweater: Old Navy (Last year). Skirt: NAVEN. Vest: Arden B (old). Heels: ZARA f/w '12.
Mirrored Clutch: ZARA s/s '13. Gloves: Merona. Bracelet: Jewel Be Mine c/o.
Earrings: Swarovski. Lips: Bare Minerals, Never Say Never.
Shop the Look:
Leopard Love
I'm sure you can tell by now that leopard is definitely my favorite print- as far as I'm concerned, Leopard is my favorite color. I love this lightweight sweater from Old Navy last year, it sold out pretty quickly but it's great for me because it is thin so it helps me to look more season appropriate and festive without dying of a heat stroke- however it has been shockingly cold since these photos were taken. Another way I like to look seasonal in warmer climates is to add a vest, particularly this faux fur one I begged my mom to buy me a few years back- she asked me when I'd ever wear this- my answer was "All the time" I thought I was lying at the time, but I ended  up being completely honest- the first year I got it, I wore it at least once a week. I am also a huge fan of gloves- especially for evening. The benefit of having gloves is that they are small and will fit into a little clutch or bag, but they will keep you extremely warm without having to wear a big coat- especially inside- they will keep your hands warm while you hold a drink!
Christmas and the new year seem to be hurdling at me with no signs of slowing down and I'm just not ready- do you feel that way at all?
P.S. We were having problems with out ISO settings in these photos, sorry they're a little washed out! Xx
With love from Hollywood,
Kier
PPS. Join me this Saturday at the California Market Center for New Girl Expo- I will be on the panel so if you have any questions about starting a blog please buy your tickets now– or make sure to check Instagram (@kiermellour) later today and I will be hosting a contest to giveaway 2 tickets!