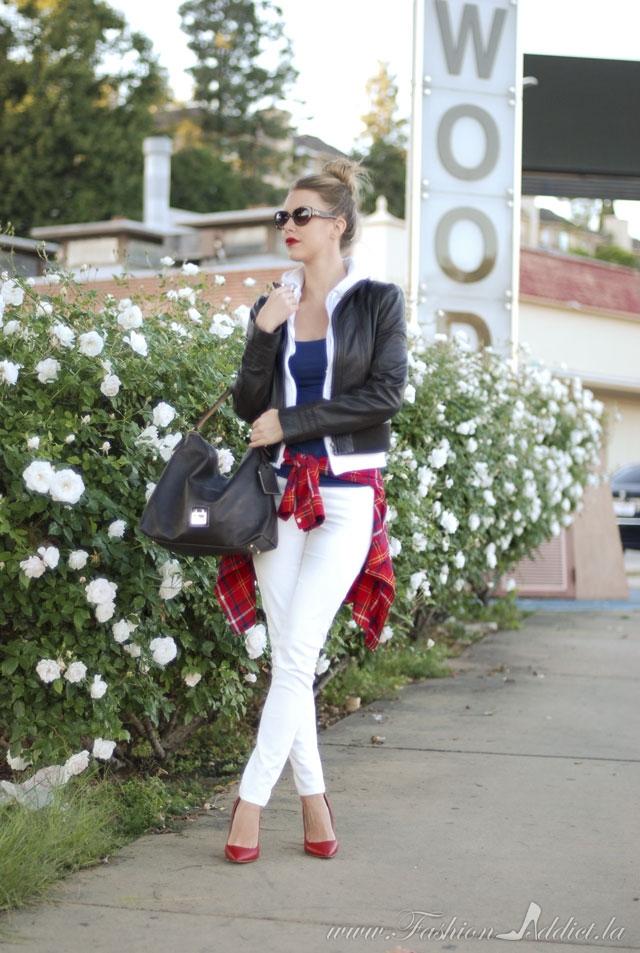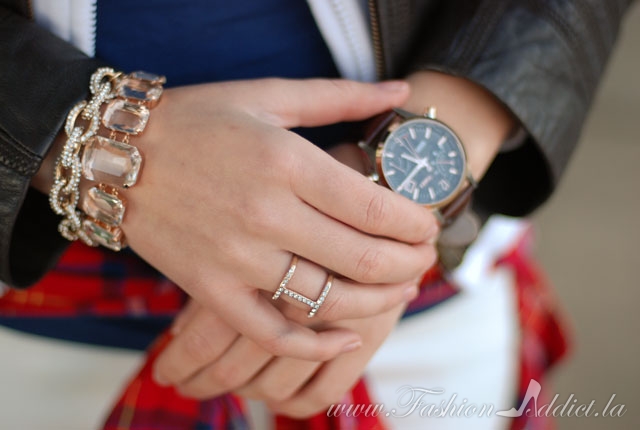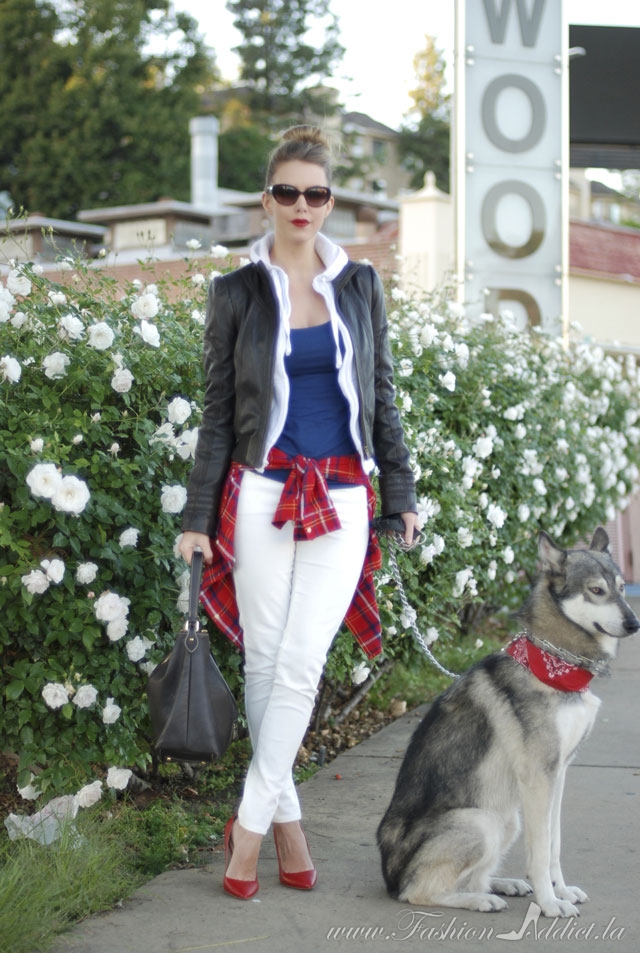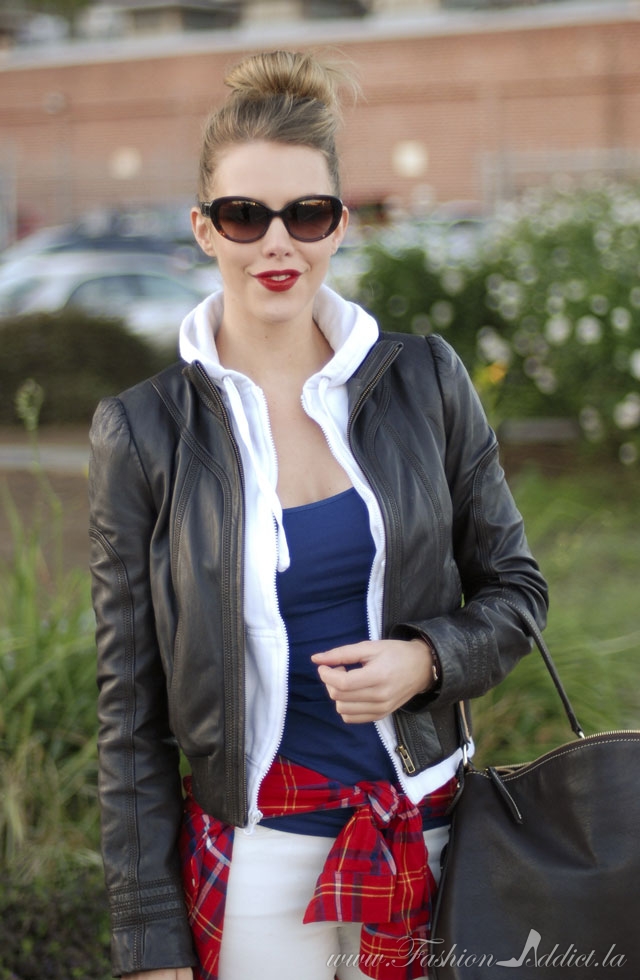 White Jeans: Old Navy, c/o. Plaid: Old Navy. Camisole: Target. Watch: Timex, c/o.
Hoodie: Disneyland. Jacket: Fringe. Bag: Dooney & Bourke.  Shades: Kate Spade.
Shoes: Aldo, similar. Bracelet: Capwell + Co c/o. Ring: JewelBeMine.
Shop the Post:
How to Wear White After Labor Day…
Well, I actually stained my last pair of white skinny jeans like last year and wasn't in a huge rush to get a new pair, especially this time of year and all.. but I got a fabulous treat of "a free pair of jeans" from Old Navy recently in a gift bag, so I had to pop in and see what I could find- my first instinct was to get a pair of navy colored coated denim but I have quite a bit of coated denim so I thought… "what do I need?" and of course I needed white skinny jeans so I found a pair and a perfect plaid for $17 and was out the door with new jeans, and a plaid button-up for all of $20 total (with tax)!
I found that the best way to wear white jeans after labor day is to add winter/autumn accents like plaid, red, and layered outerwear- (I've always loved a hoodie under a leather jacket) then just match your shoes and lipstick to complete the look- I did it here too…
Still soaking up the "tied around the waist" trend I'm actually now building outfits around this fun accessory!
P.S. Thanks to my friend Willie for letting me borrow Blitz the wolf for these photos- yes it's a coincidence that we matched- and yes Blitz is a wolf (mixed).. and if you didn't know- wolfs are hypoallergenic and fabulous pets- if raised right.. if so, they are more loyal and more obedient when raised by a competent alfa than most domestic dogs- I am an avid Chihuahua owner so I am not about to adopt a wolf, but there are wolfs who need adopting from shelters- and if you are very experienced with dogs, with being an alfa, and you have no small children or pets, you may be able to help a wolf in need. Click here for more info..
I also want to mention that I worked at Drais Hollywood… I was one of the first waitresses they hired and I met a lot of amazing people; the waitstaff, bartenders, support staff, chefs, bathroom attendants, door hosts, security, etc. everyone was like a family…. a few months ago a tragedy occurred at the temporary Drai's After Hours in Bally's Resort Las Vegas- three men were shot and one died a hero. I'm not sure what can be done- as the case is in trial now, but please, just think of the victims' families this holiday season. (You can see the video here… please don't watch if you have a weak stomach, as you can see the murder happen.) If anyone finds a link to where I can donate to the cause or help out the families involved please leave it in the comments below. (I know there is a story attached to this video and I know Paul Kim personally, I'm sure whatever happened between this reporter and Paul was a misunderstanding  and the consequence of tragedy hitting… not close to home, but hitting home it's-self- a little too hard.)
With love from Hollywood,
Kier