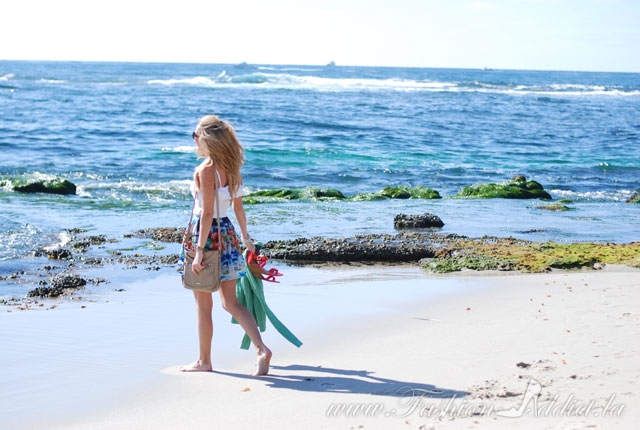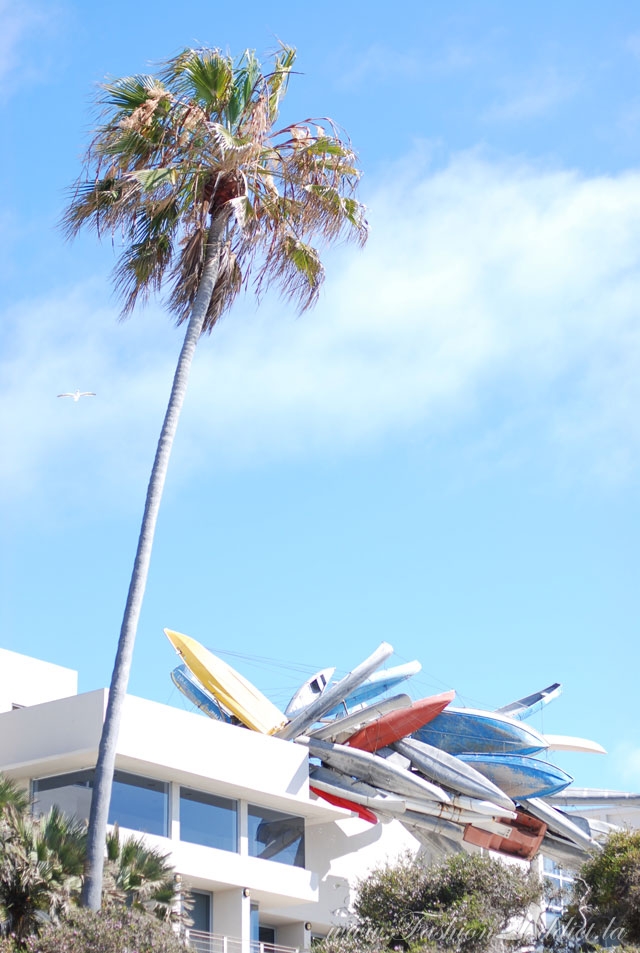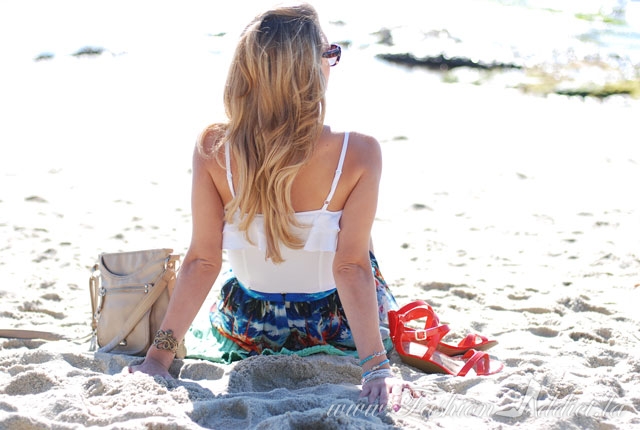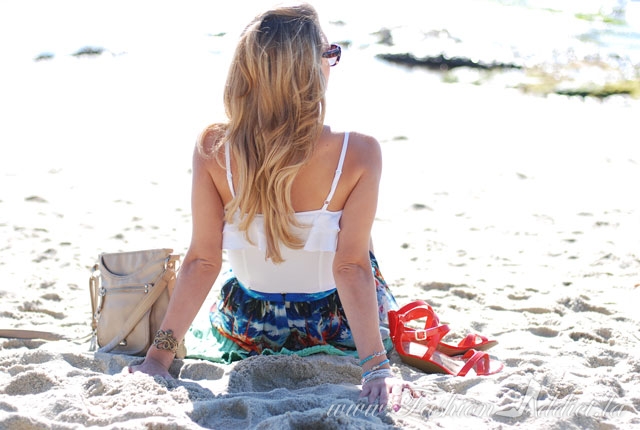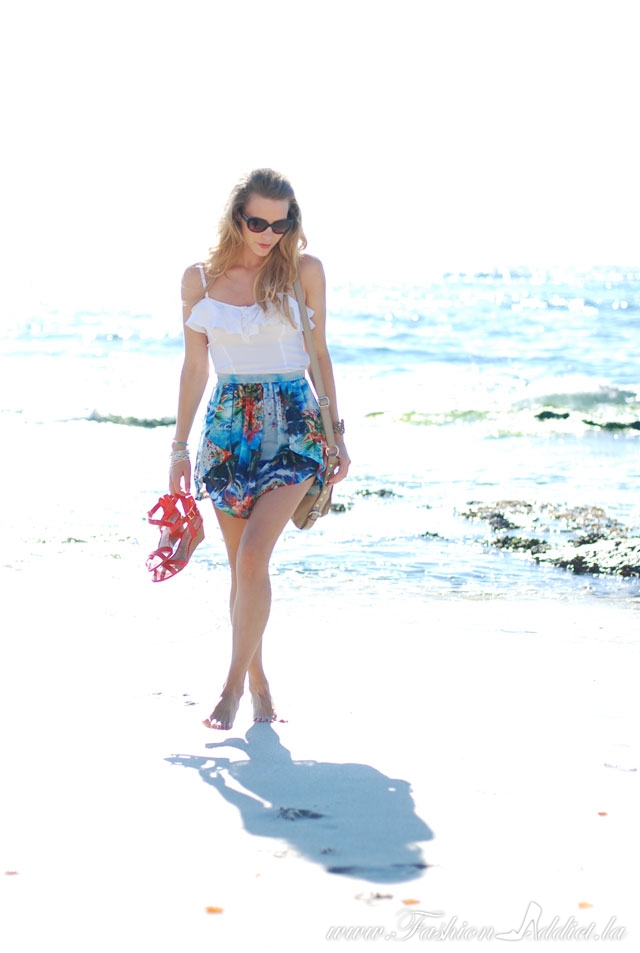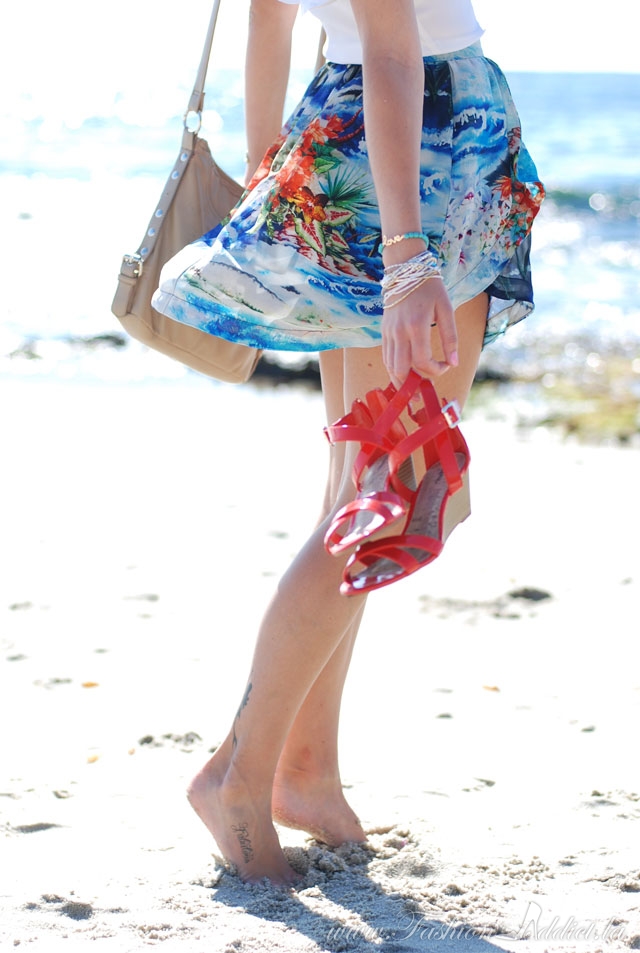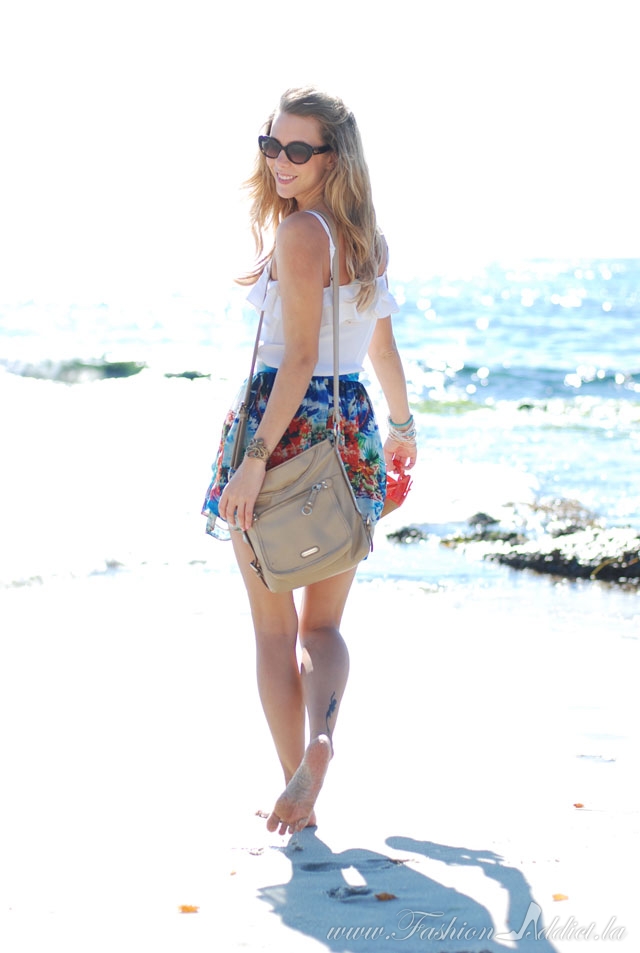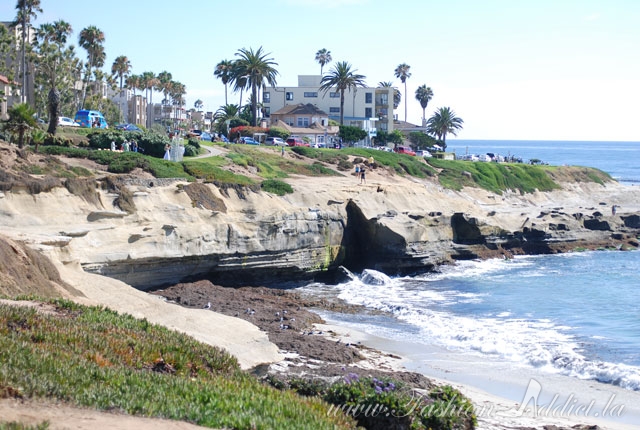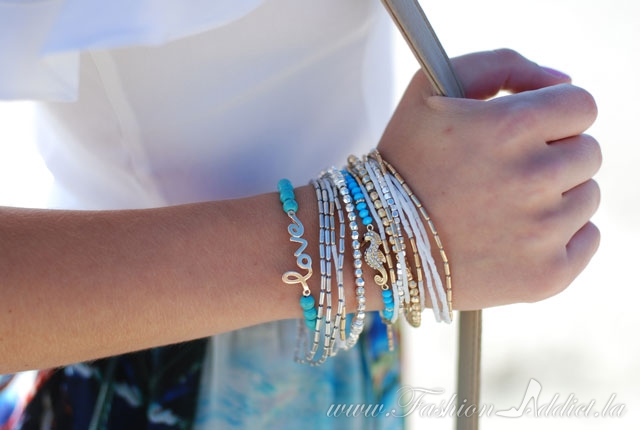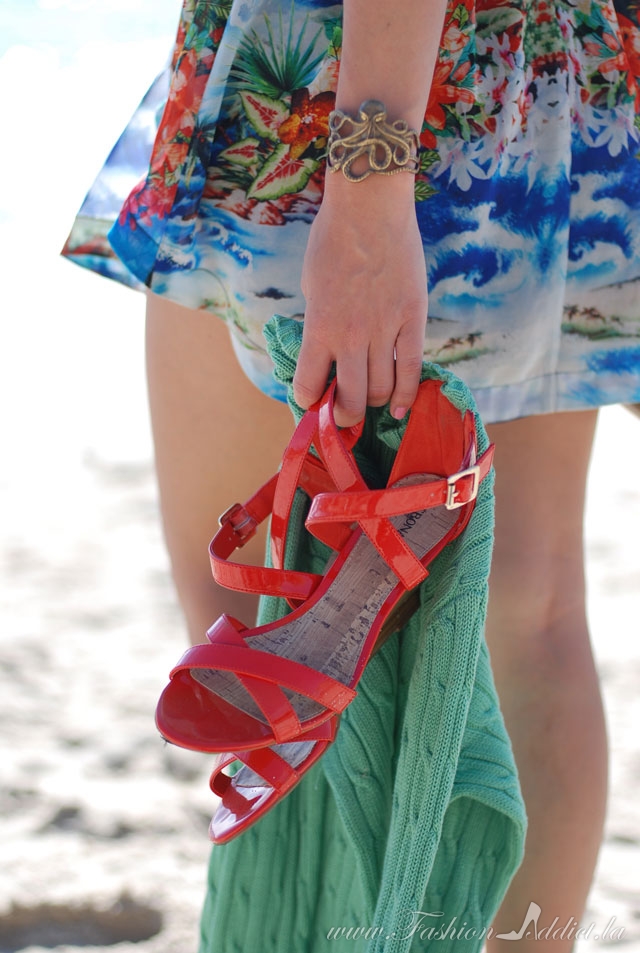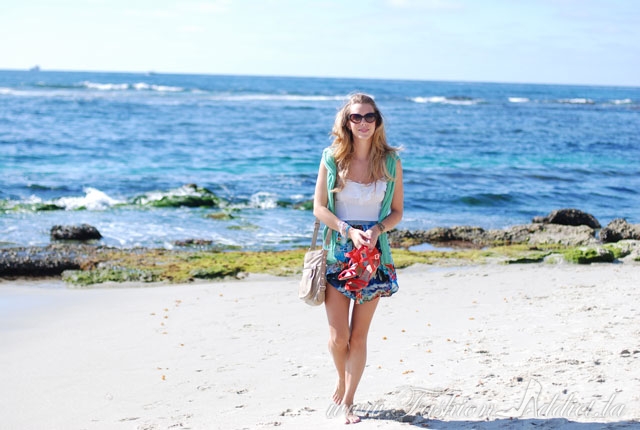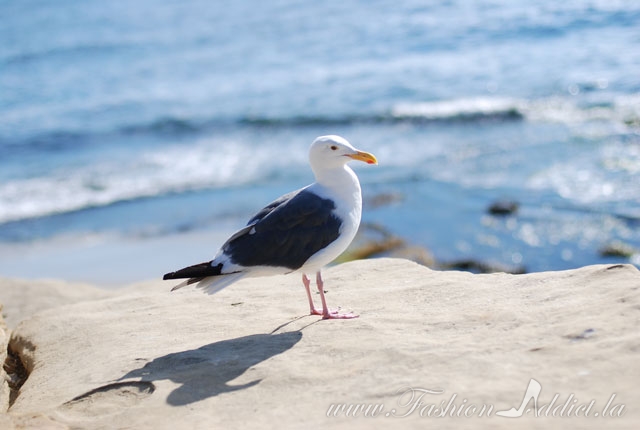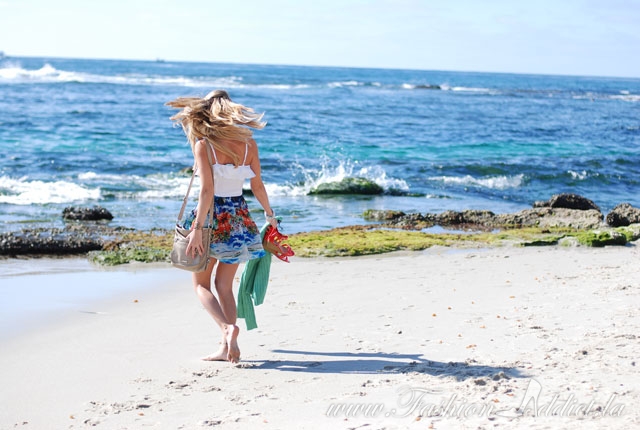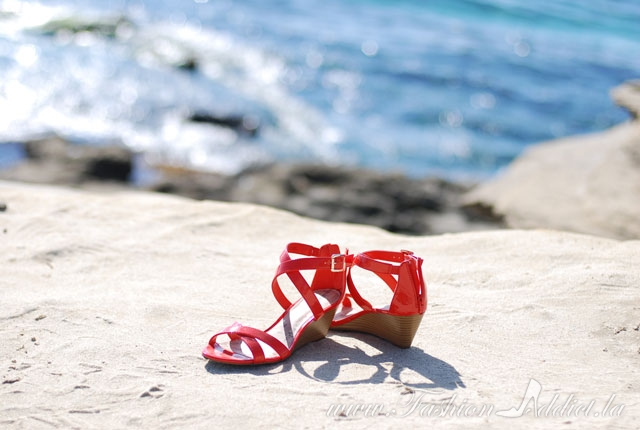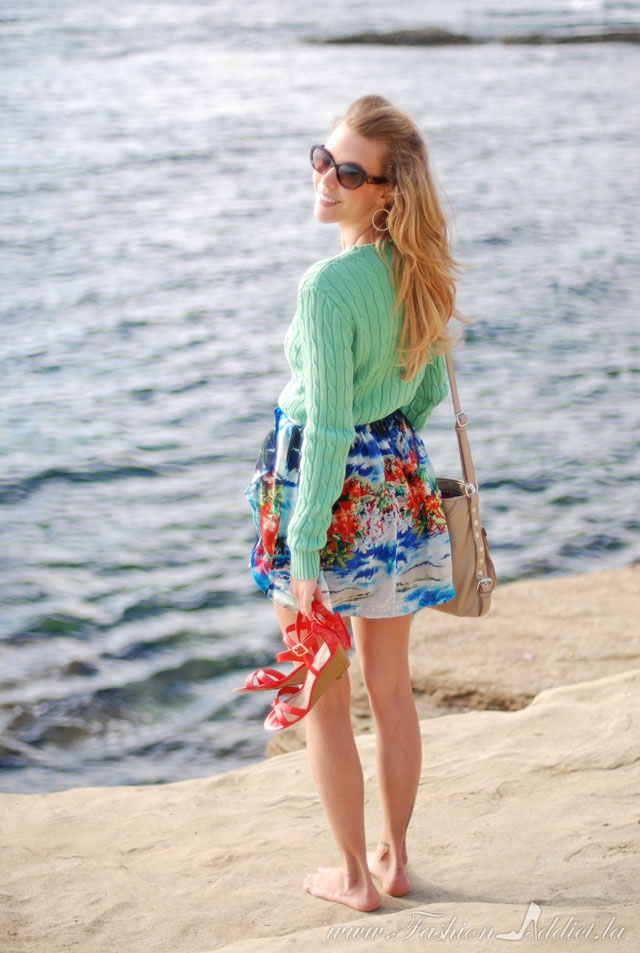 Skirt: ZARA. Tank: Marciano, similar. Sweater: Jones New York. Sandals: Merona.
Bag: Franco Sarto. Octopus Cuff: Alkemie c/o. Shades: Kate Spade. Earrings: Judith Bright, c/o.
Bracelets: Capwell c/o and the gift shop from The Monterey Bay Boardwalk
Shop the LooK:
La Jolla Beach
Las week I took a little trip with my mom to La Jolla to spend some mother daughter time together and I was thrilled with the beach and fully enjoyed the R&R. We walked from The Empress Hotel where we were staying to the beach and passed by The Museum of Contemporary Art which I thought was super cool, (second photo down).  We snapped these photos and then just sat and enjoyed the view until the cloud cover drifted in, at that point I threw on my trusted green sweater and we headed out. The beach was so pretty though, there were people snorkeling in the clear water,  and there was even a wedding going on up on the cliff, (photo 7).  I had no idea, but now I have to admit it is my favorite California beach!