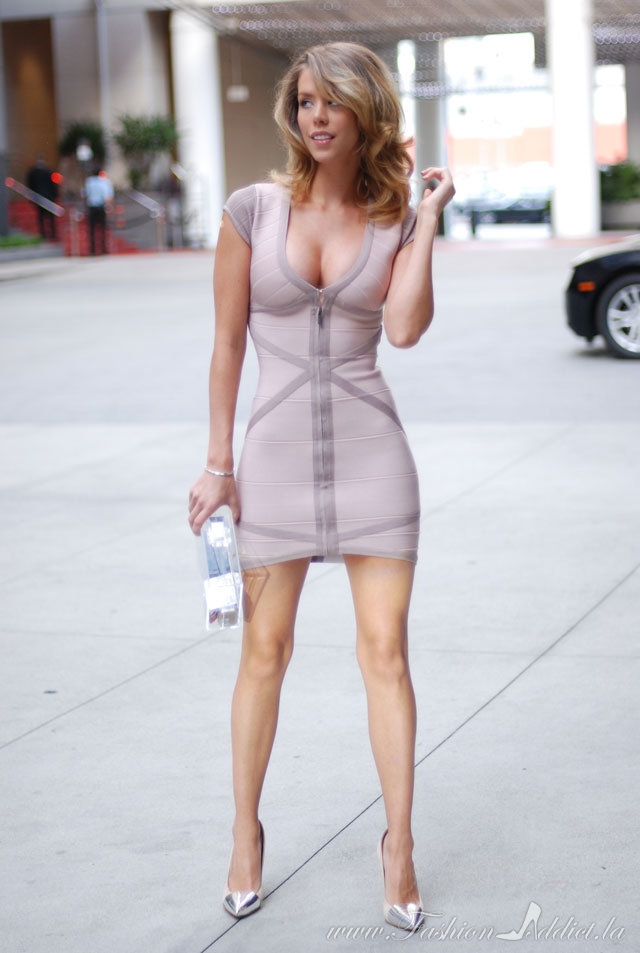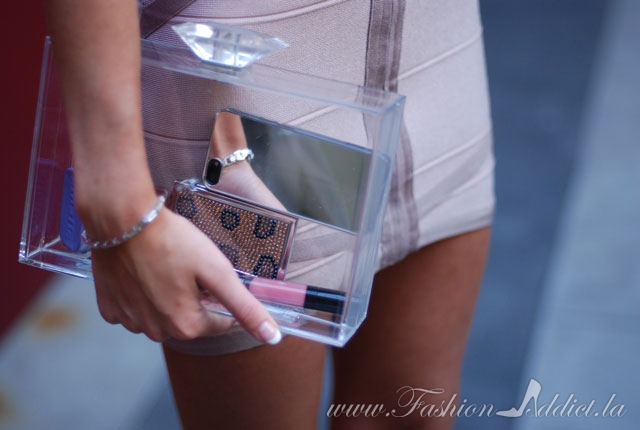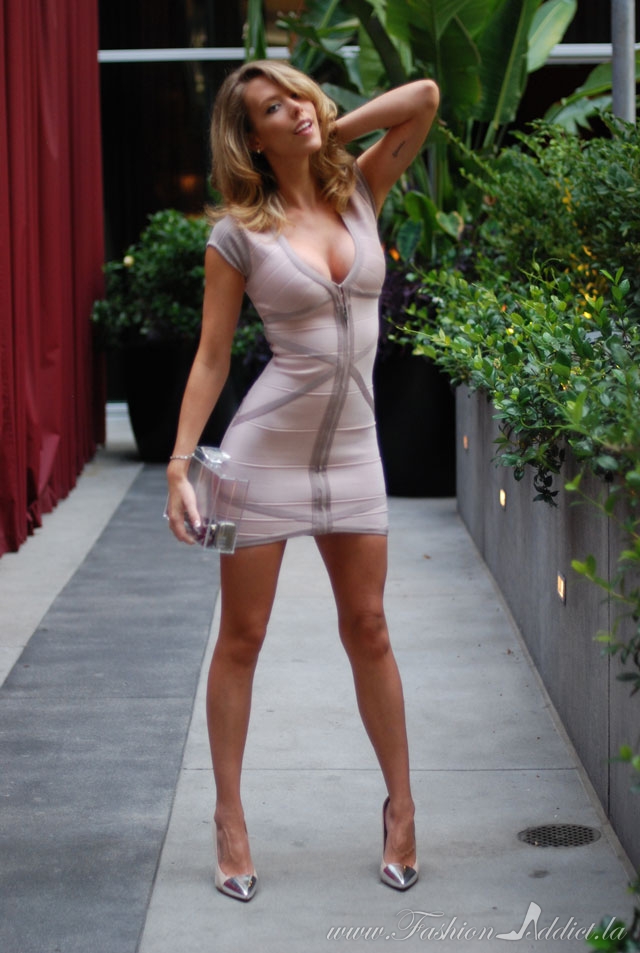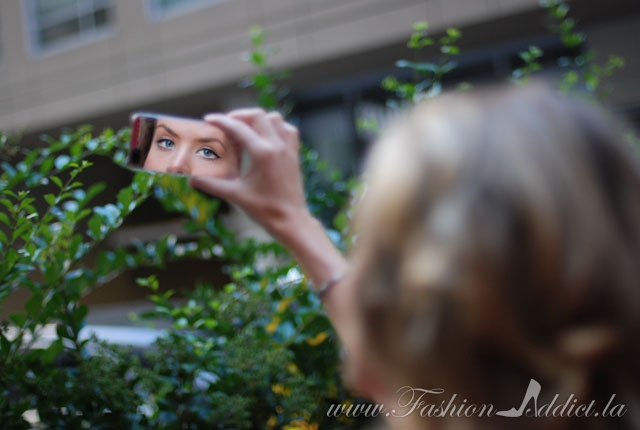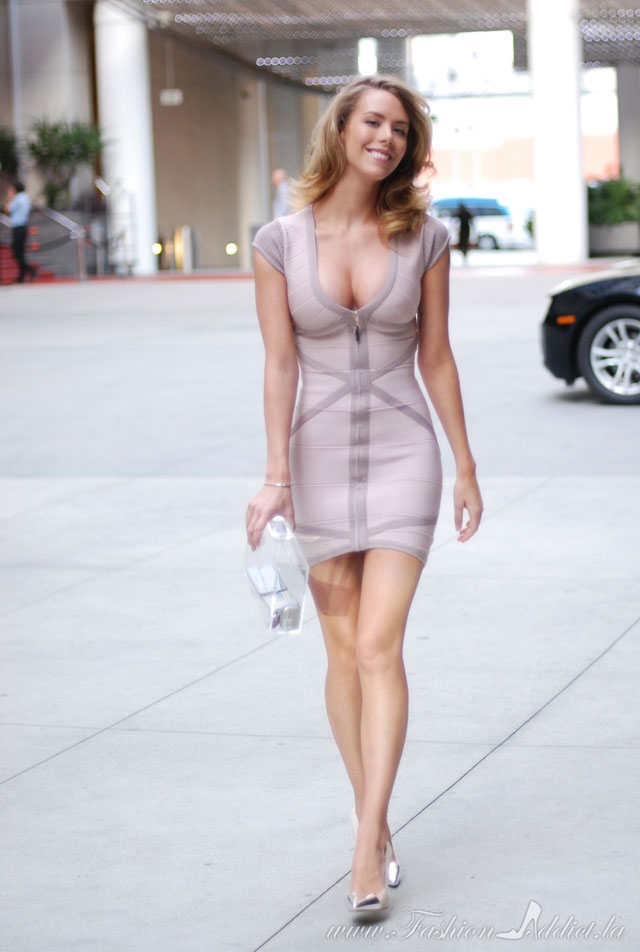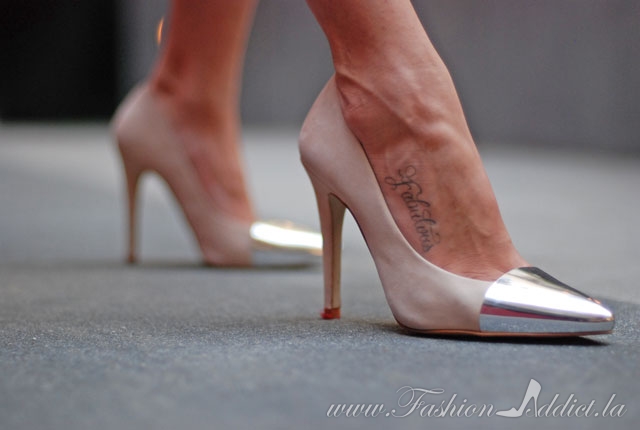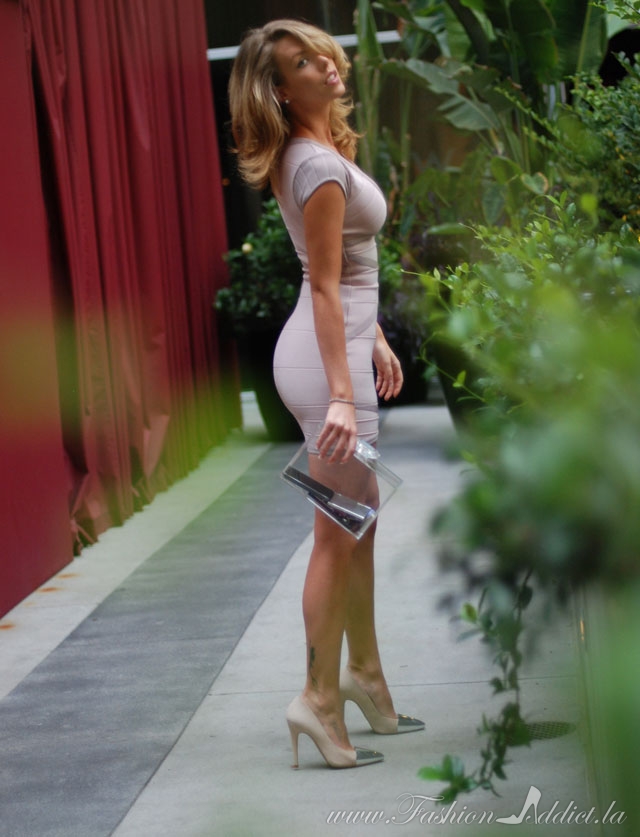 Dress: Stretta, similar. Shoes: ZARA. Clutch: DIY. Jewels: Swarovski.
Mirrored Phone Case: Zero Gravity. Lip Gloss: Bare Minerals.
Shop the Look:
LA Fashion Blogs
Most LA Fashion blogs seem to have in common that they're cool in the way that they're "too cool".
I go out a lot, and it shocks me sometimes that I seem to be the only "Party girl" of all of the bloggers who live in LA. The only one remotely similar is Hanna Beth who clearly has a different style and whose blog is much older and more known than mine; but Hanna Beth  is also a self proclaimed 'wild child' (actually she claims to be the original) and she is the only blogger I'd heard of before I was sucked into the blogger world.. Am I a freak? Do I not fit in because I prefer a body-con dress than an A-Line skirt and button-up, or boyfriend jeans (AKA the least sexy clothing item of all time)? Am I not a legitimate "Fashion Blogger" because my taste is my own, and I prefer to dress sexy for myself?
In an era of bloggers jumping on the bandwagon, all wearing the same Isabel Marant sandals (you all know which I'm talking about) and Chloe Booties and, and writing about whichever brand pays them, I like to think I stay true to my own style. LA Style, in my opinion… Young and wild and free. I've caught some flak form my boob job, and my nightlife section, but that's who I am and I'm not going to apologize for any of it. I moved to LA to be an actress, I hated that industry; I stayed because I love the crazy town, I love the nightlife and the unapologetic sexiness, and the California Girls' "Daisy Dukes and bikinis on top", and the stilettos, and the "stars on the sidewalk babe".
I love many of my fellow fashion bloggers, we all have our own niche, but for some reason I feel like mine is looked upon by some as "not serious" or not as good because I like sexy… I don't dress for men or for women, I dress for me. The androgynous thing was just never going to work for me.
Maybe it's time for a new LA Fashion Blog, one that is so LA or, maybe I'm just really tired…
I thought my flight to New York was tonight, but it was last night… at 2pm yesterday we scrambled to get packed.. We arrived at 8am on a red eye flight and wandered around NYC until we could check into our hotel at 3pm (here) I'm exhausted… Sorry if this post is a little all over the place and random…
BTW, this is my hair without extensions, I took out my tape-ins to try Bella Mi clip-ins…. Video coming soon, but I'll just say, they are the best extensions I've ever used! EVER! There are some photos on Instagram if you can't wait!
With love from Hollywood NEW YORK!!!!!
Kier