Hi y'all, sorry this took so long, these House of DVF posts are the hardest for me, there are sooo many photos, and outfits, and I have to watch the show several times to screenshot it, and I get emotional. Anyway, Episode 5 was not my favorite episode. I'm going to go through it quickly.
First Jinna got sent home. No comment.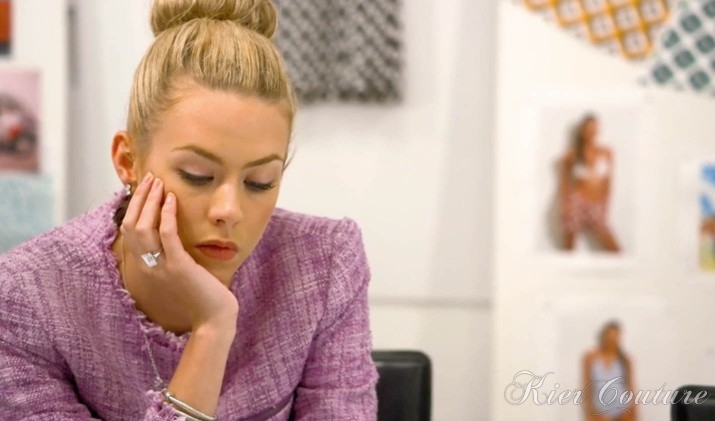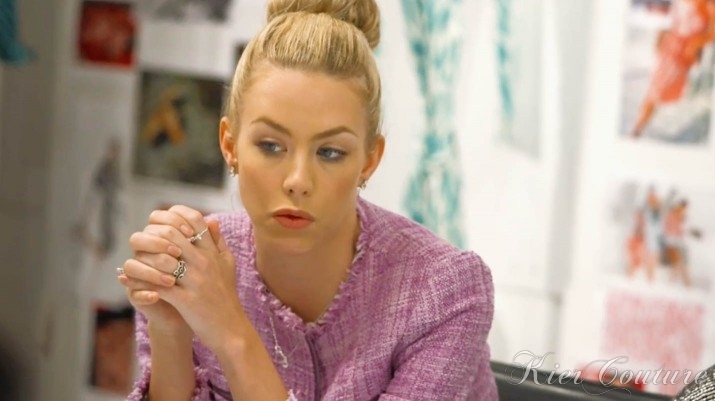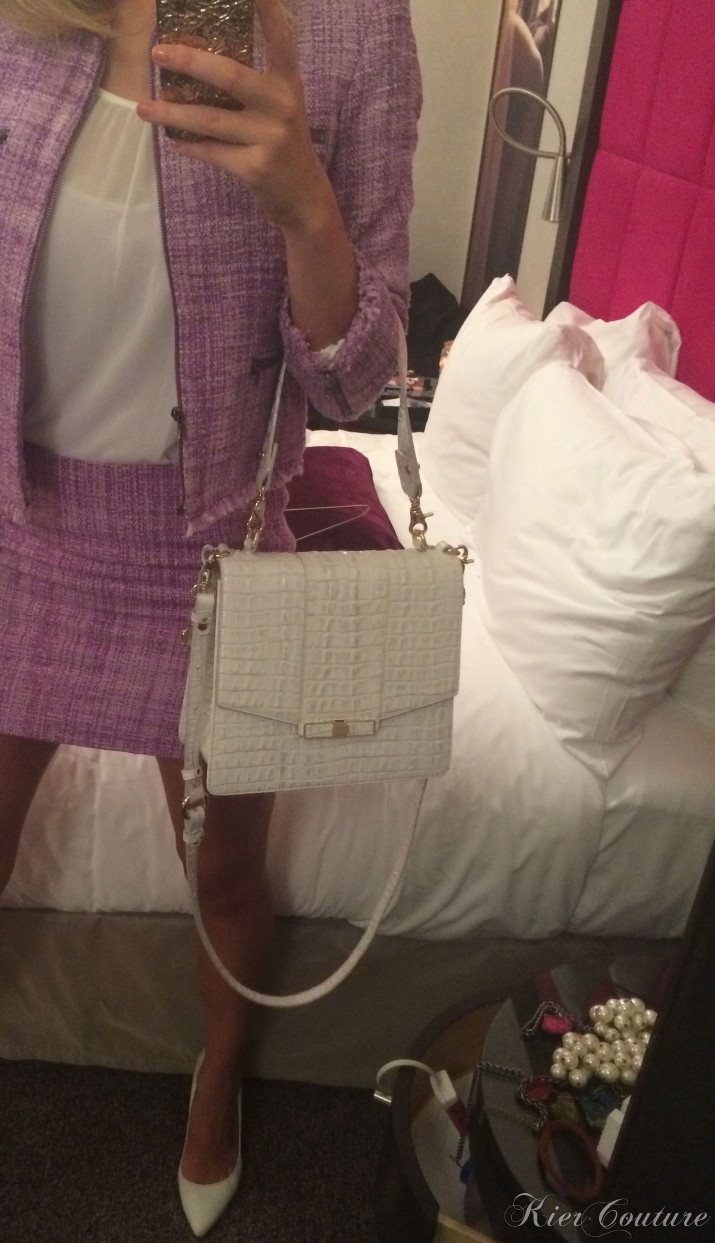 Tweed Suit: Alice & Olivia. Rings: Berricle and David Yurman. Bag: Brahmin.

After Jinna was sent home we were sent to a retail challenge again, Brittany and I were sent to SOHO and the other girls were Meatpacking. Brit and I were close, but I was higher. There was very little traffic so it's a miracle we sold anything.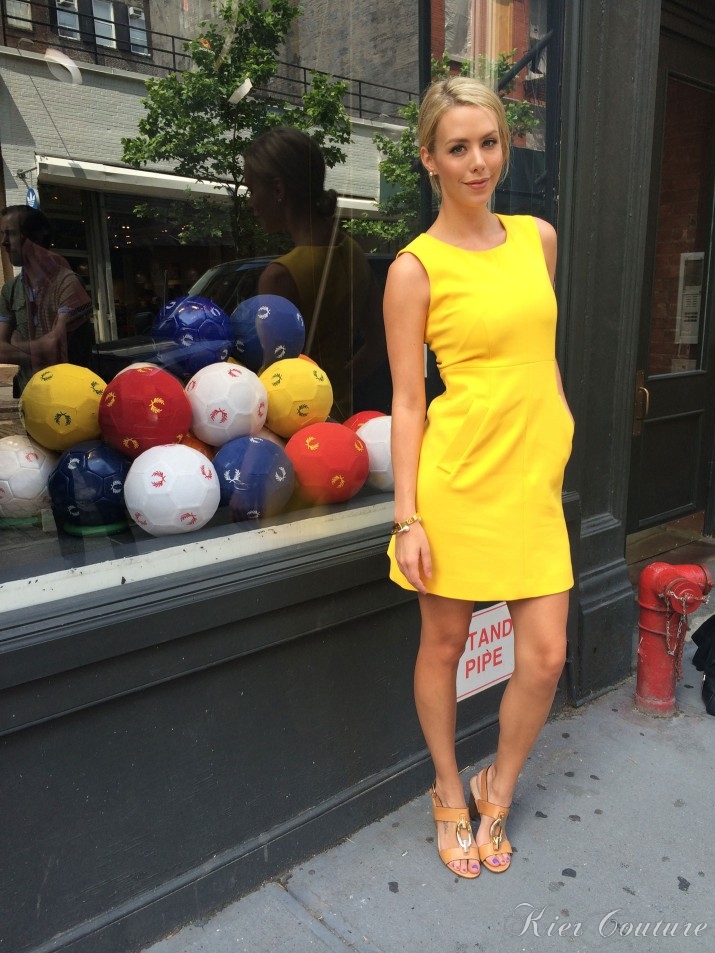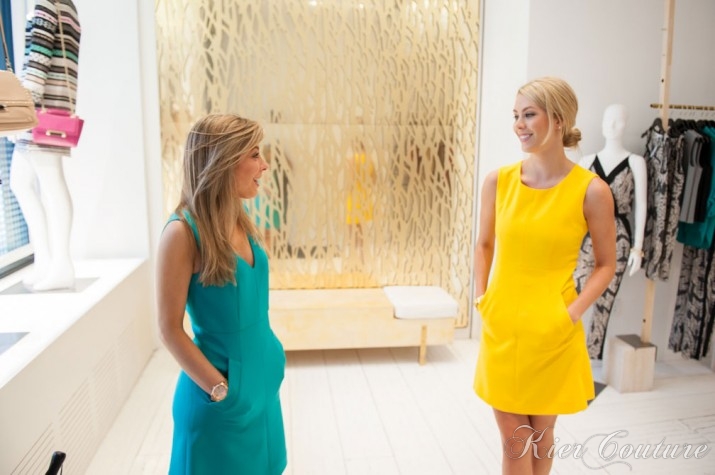 Dress and Shoes: DVF. Bracelet: C. Wonder.

The next day we had to dress mannequins and discuss our sales from the day previous. Abs got sent home… Again, no comment.
Then we were given a social media task, my first idea was to call Kat an NYC blogger who would have been perfect. But that would have been too easy so they made us traipse around NYC looking for random girls. When we found Sandy she was energetic, pretty, had a great story, was a small buisiness owner (She made and sold body chains) and donated 5% of her proceeds to a charity that works to end violence against women. Sandy was perfect until we got her on the phone that night. I don't know if she just got cold feet or what, but it was a disaster.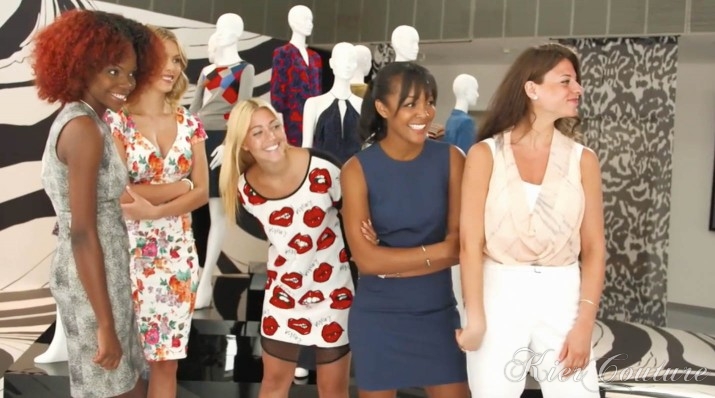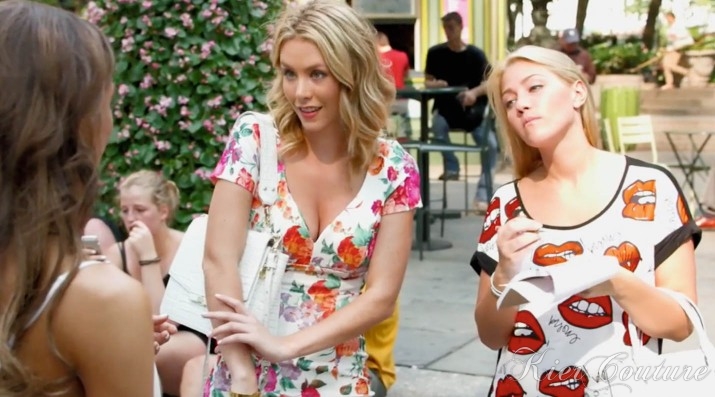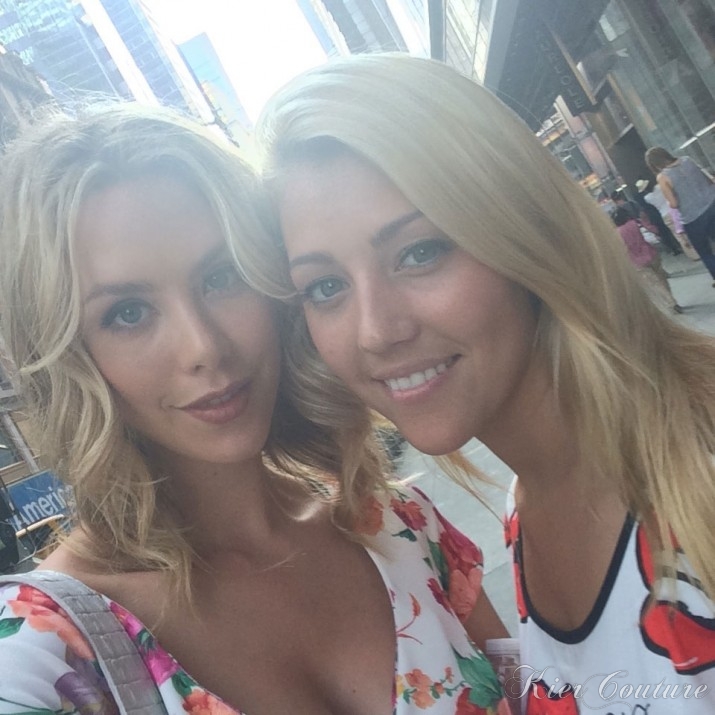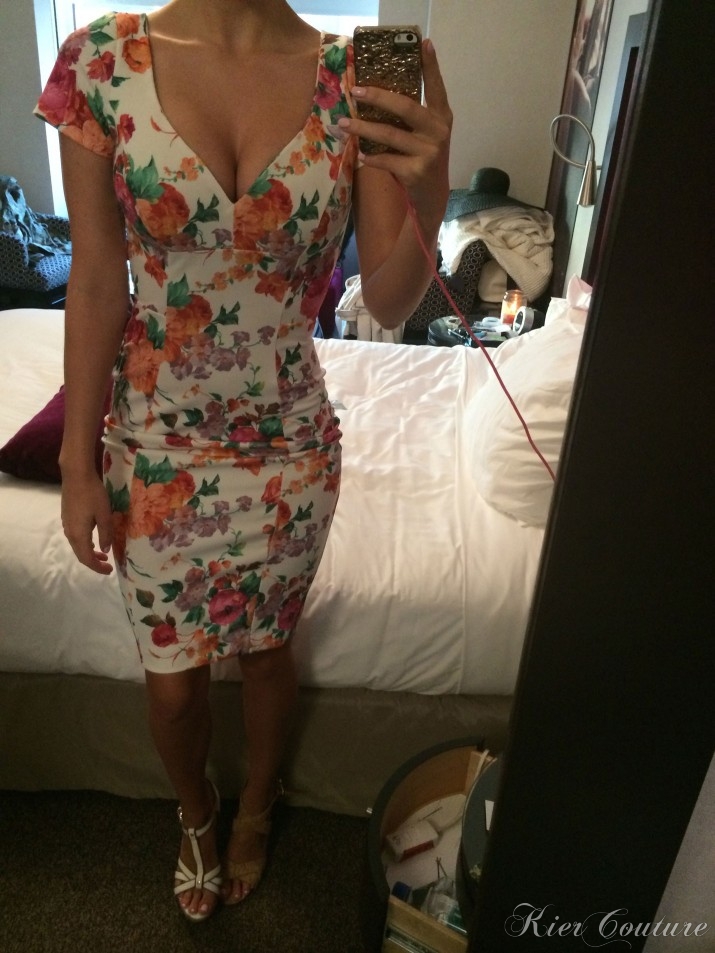 Dress: Asos, very similar, more prints. Bag: Brahmin.

Sandy: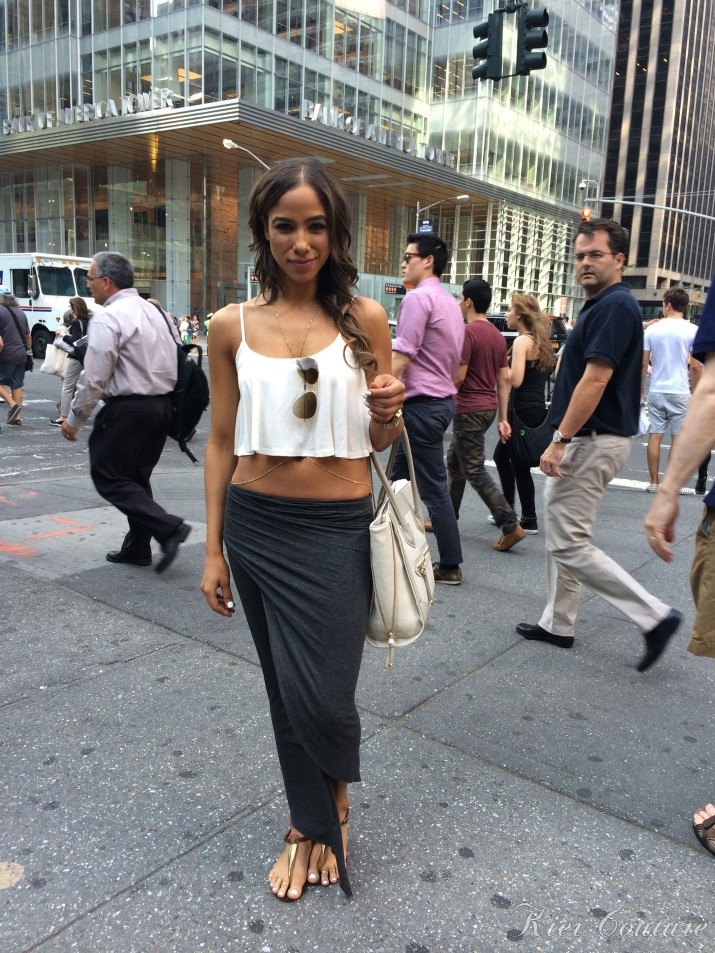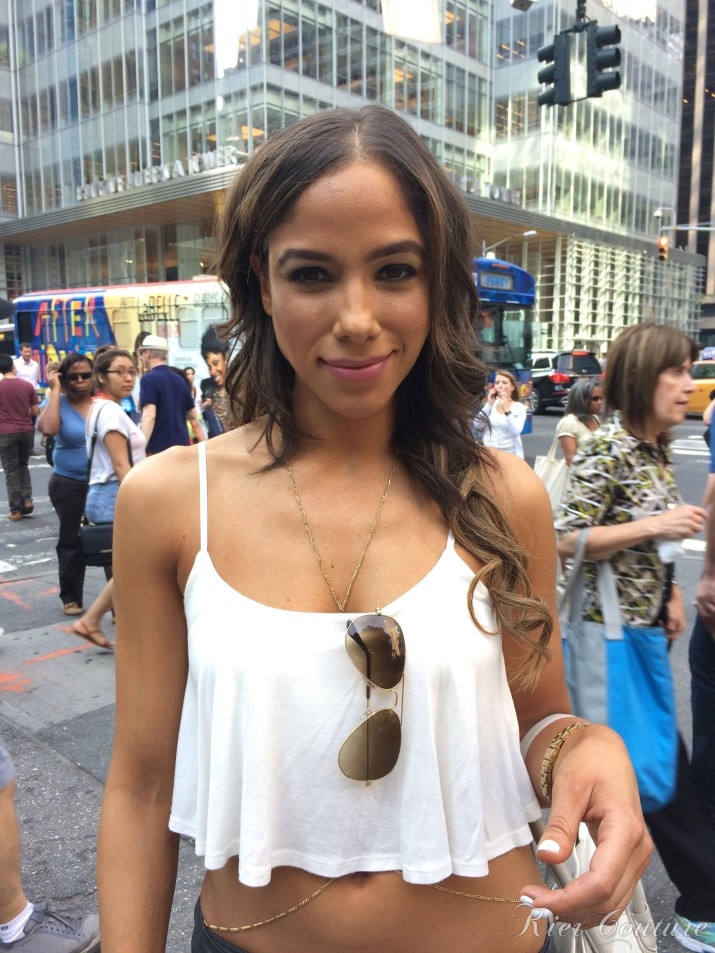 The next day the girls had a secret meeting without me to try to throw me under the buss, then it seamed like they just wanted to fight about it. I could have called Kat, which is what I would have done, but Brittany called Sammy her bff to save the day. Sammy was actually amazing and I don't know why Brittany didn't suggest her off the get-go and save us all some time, we could have had an extra day for photos.. whatever. Brittany says I didn't say 'thank you', but I clearly just did in the lobby. I still don't get why they wanted to fight, what did they really expect? Then Brittany tried to physically fight me… Very professional. Honestly, if they would have said "Hey Kier, we are meeting about who to shoot." I would have been there, obviously. They left me out on purpose to try something sneaky and yes, I was upset.
We were all supposed to help each other and I had asked them to grab the pink bag.. they were literally standing around doing nothing. Here's a hint: if you don't know if you're in someones shot, get behind them… if you can't be helpful, stay out of the way. It was incredibly frustrating. I had to take the majority of the pics because the other girls didn't know how to use a DSLR camera, but I didn't get any thanks at all.
I also came up with a social media campaign which was interactive. Lenore and I thought we needed a hashtag, and I came up with #onthegogetter. It was something like, "Sammy always arrives in style." #OnTheGoGetter. Show us how you wear DVF as an on-the-go, go-getter with the hashtag #onthegogetter." It was a new hashtag that had no tags and would have killed it. I am still not sure why they edited all that out.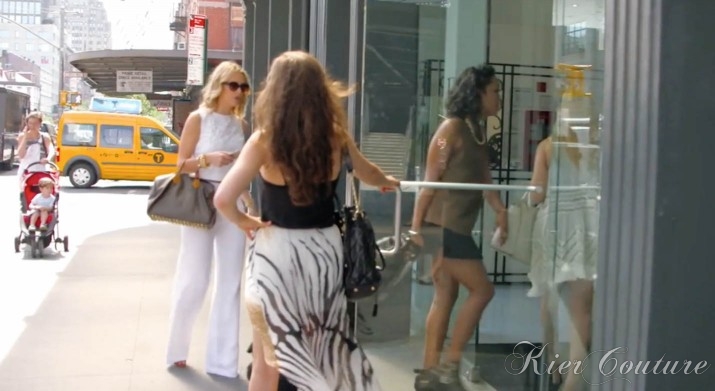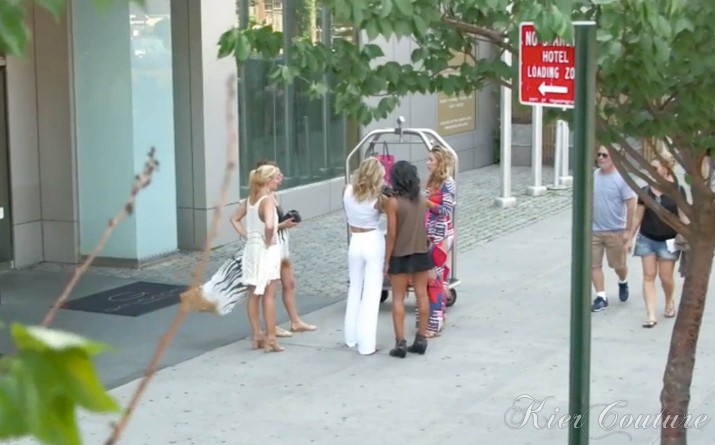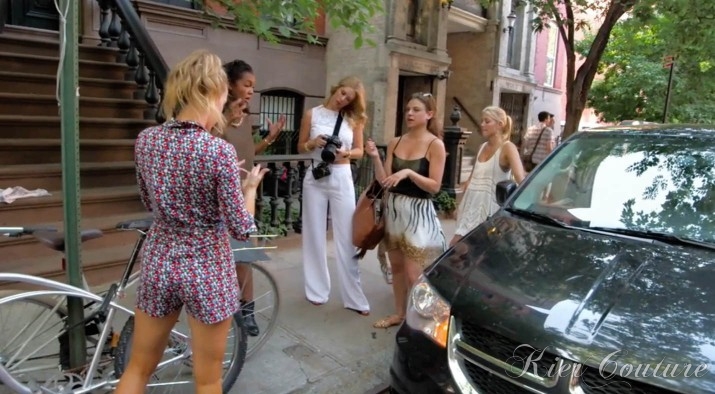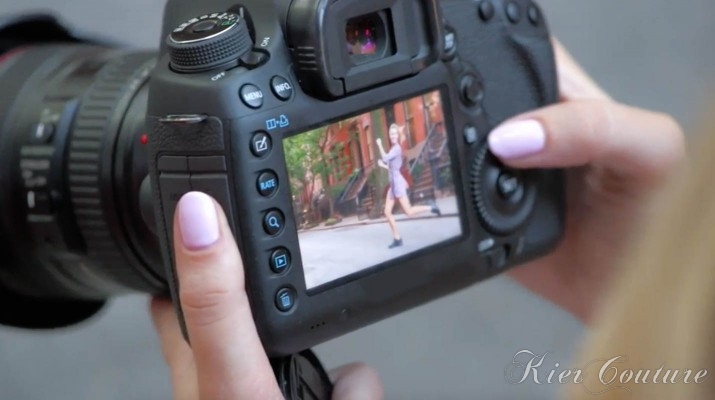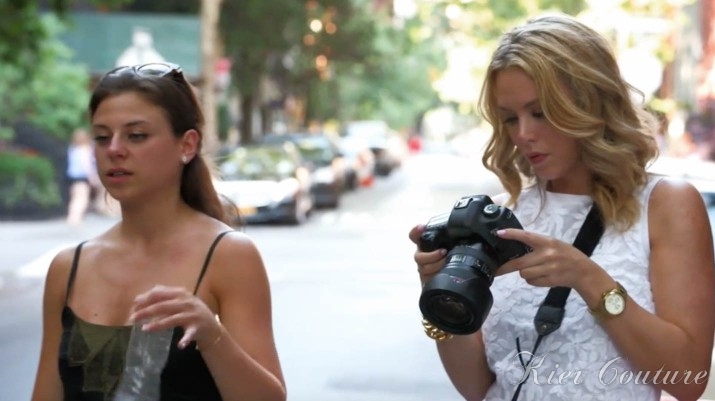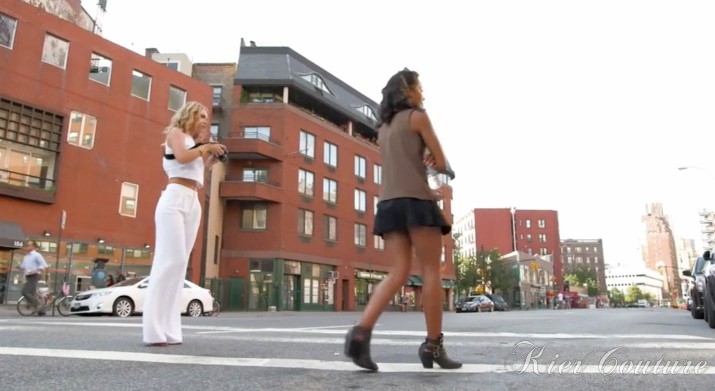 Pants: Alice & Olivia, very similar. Top: Merona. Shoes: DVF. Bag: Louis Vuitton, DIY Spiked.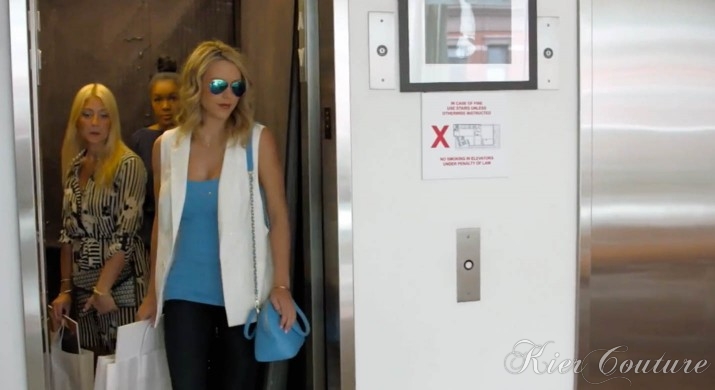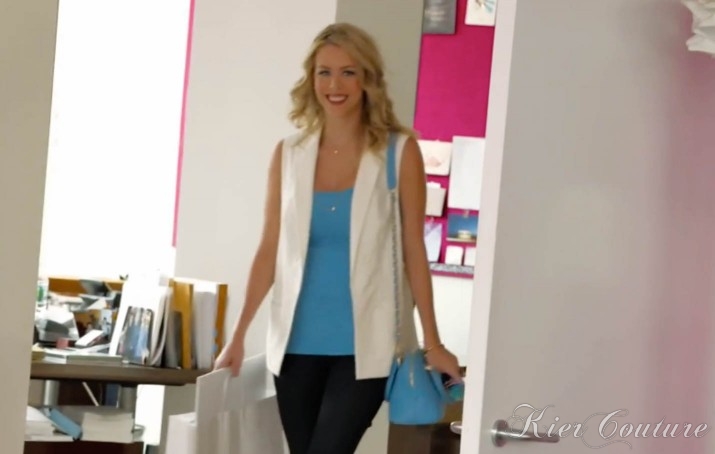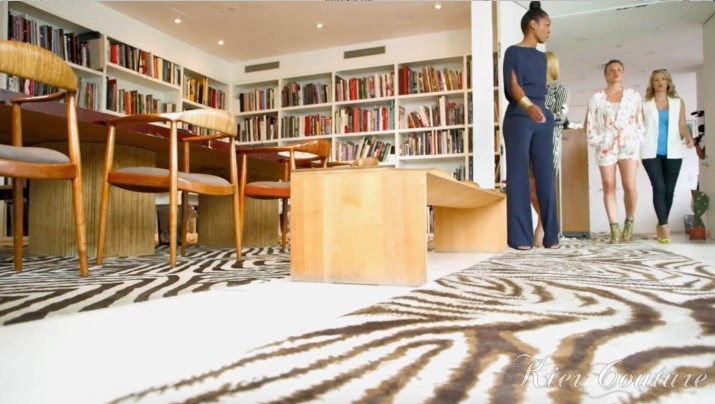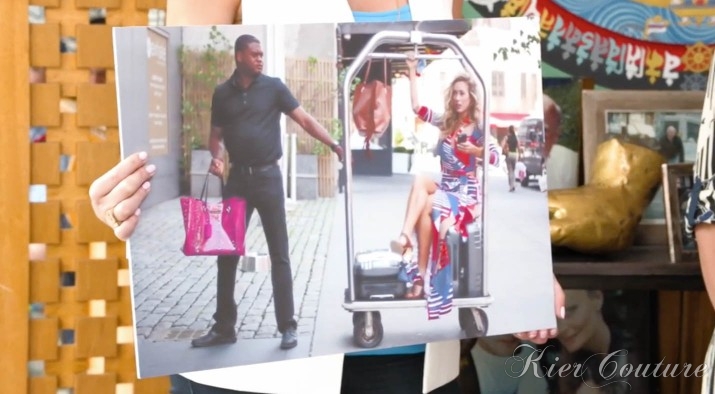 Top: Merona. Vest: Merona. Jeans: Mia&Moss. Heels: Prabal Gurung for Target.
Bag: Aldo. Shades: Ray Ban. Necklace: Dogearred. Bracelet: C. Wonder.

Brittany's Jumpsuit: DVF

More images from the shoot with Sammy, would you have picked a different one?