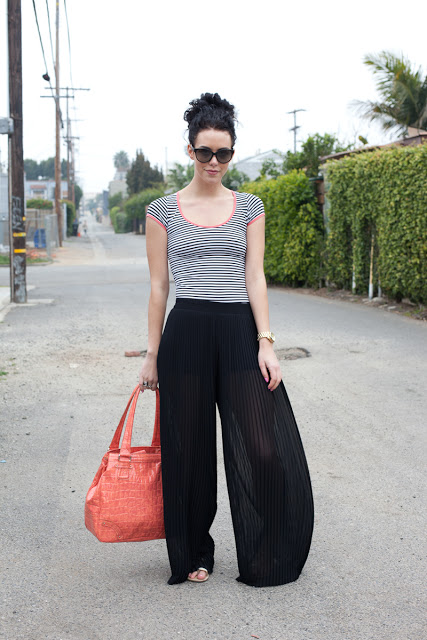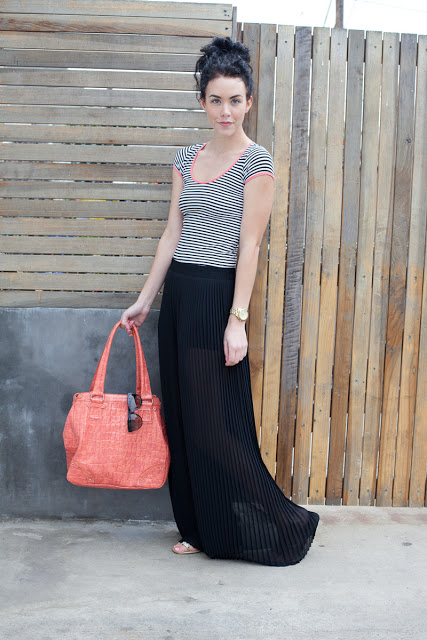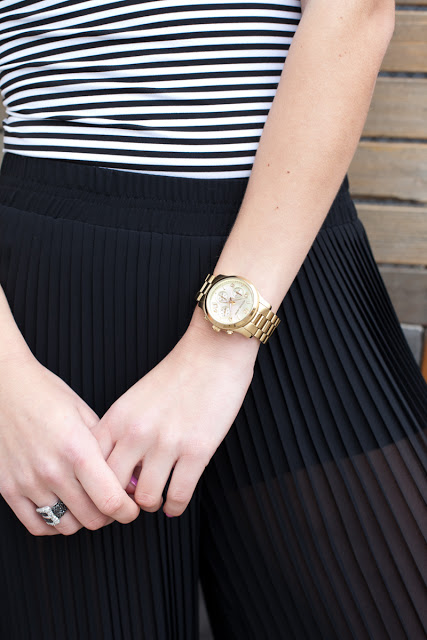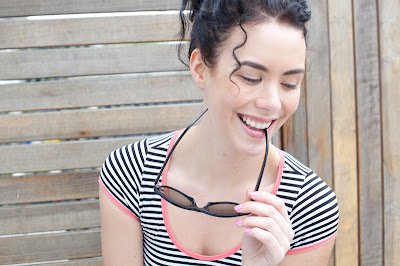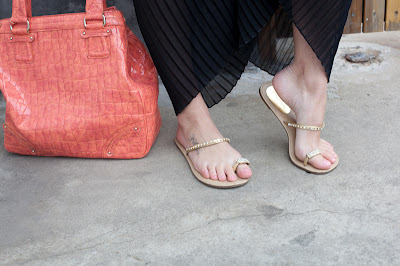 Pants:
Zara
, Top: Urban Outfitters, Shoes: UNLISTED, Bag: Liz Claiborne (old),
Sunglasses: Burberry, Watch:
Michael Kors
, Ring: Unknown
PS. Here's a "funny" story.. The buckle ring was given to me and was just too small to fit on my ring finger but too big for my pinky finger- But, I love it… sooo I wore it to vegas anyway. After a night of drinking and dancing, I passed out with all my jewelry on, I wake up swollen and realize my finger is throbbing… I hold my hand up and try to let the blood drain out so I can take the ring off, which has always worked before… well now at this point I started to panic and swell more, I started youtubing videos on how to remove a stuck ring and I tried everything… finally I go downstairs to go to the hospital concerned about my lack of health insurance and while in the elevator the people riding with me mention that the fire department will cut it off for free! Amazing! What's even more amazing? I was staying in the Cosmopolitian, which just so happens, has a Fire Dept. located right behind it! I finally had it cut off and resumed hell-raising. ;) AND, I can still wear it- because now it's adjustable!
Xoxo, Kier