Hi Fashion Addicts! How is the #Downfor30 challenge going?  Remember, all you have to do is  show us all your fierce styles on Instagram with the hashtags #downfor30 and #Sweeps for the chance to WIN AN EPIC NYC ADVENTURE. Each new post with #downfor30 & #Sweeps (up to one post per day) earns you another chance to win, so 30 days is 30 chances to win!
The amazing prizes…
Round trip airfare for two (2) to NYC

Four (4) nights at the W Hotel Times Square

Breathtaking helicopter tour of Lady Liberty, whose newly-liberated locks are featured in our video: A Girl's Got to Be Free

Ground transportation via private sedan

Dinner at Stella 34 Trattoria with views of the Empire State Building

Brunch cruise for two (2) around Manhattan

Garment District Diva Trek for two (2)

Makeover at the John Frieda Salon

$750 cash to fund all your fun

A year of Frizz Ease® products so you can keep putting your fiercest hair forward 
Find out more about frizzEase's Never Pull Back philosophy, read the complete contest rules at www.neverpullback.com, and check out this totally awesome video- it will make you laugh and be proud to be a woman ;)
With love from Hollywood,
Kier
I hope you enjoy this "Hot mess" hair tutorial haha!
You will need: 
A hair clip
Dry Shampoo of your choice (optional)
A curling wand
Frizz Ease Hair serum
Frizz Ease 3 Day Strait stray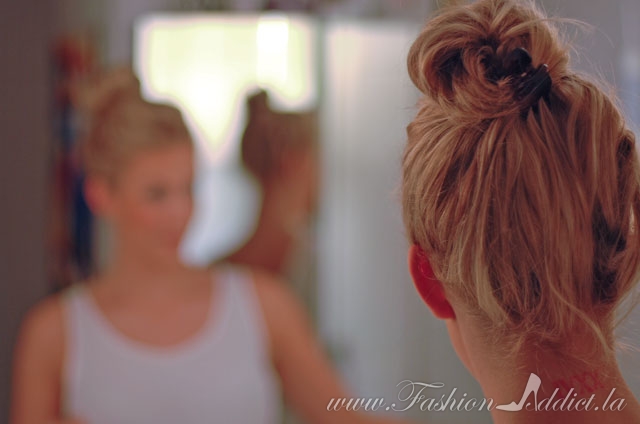 I generally sleep with my hair clipped in a bun on the top of my head to preserve some of the volume, bounce, and curl- I also think it's better for your hair.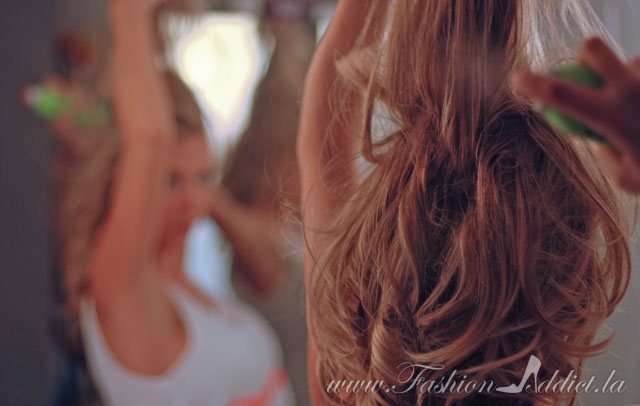 Because I try to not over-wash my hair so dry shampoo and baby powder is my friend! After I take my hair down I dry shampoo my hair, pretty messily..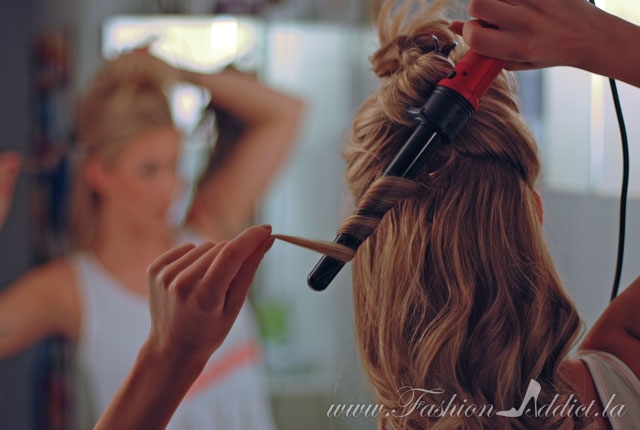 I section my hair up and start to wrap my hair around the barrel of a curling wand, curling away from my face on each side, holding the end of the section off the barrel to leave it strait.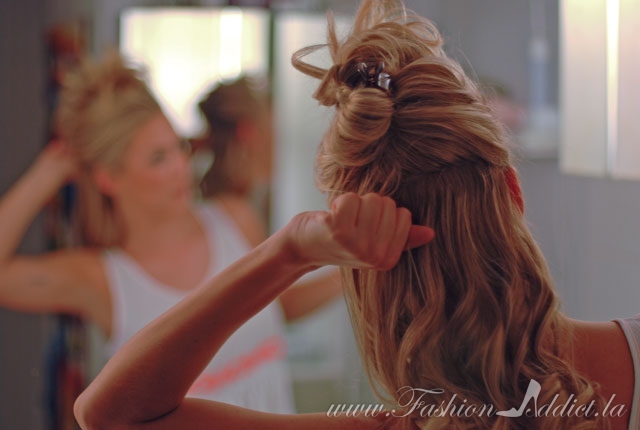 I scrunch the curl upward while it's still warm and let it cool in my hand.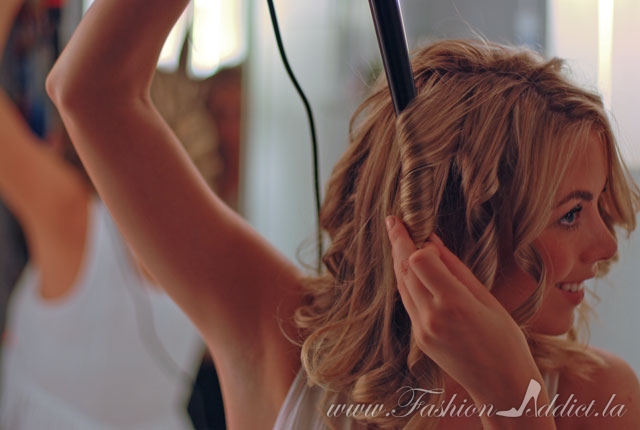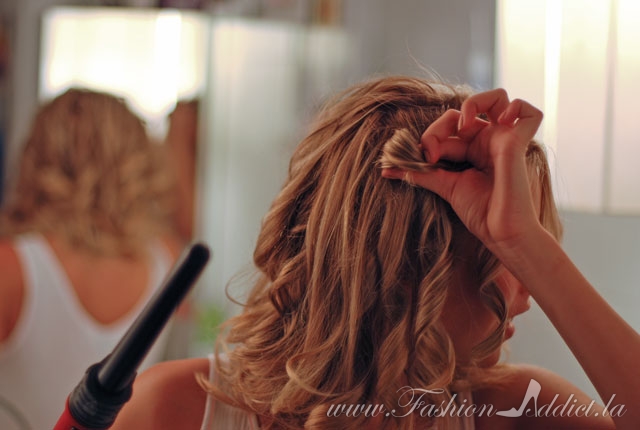 Continue this curl, scrunch technique through all your hair using small sections.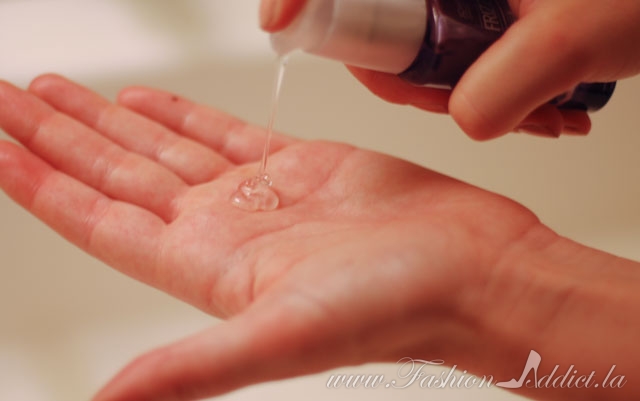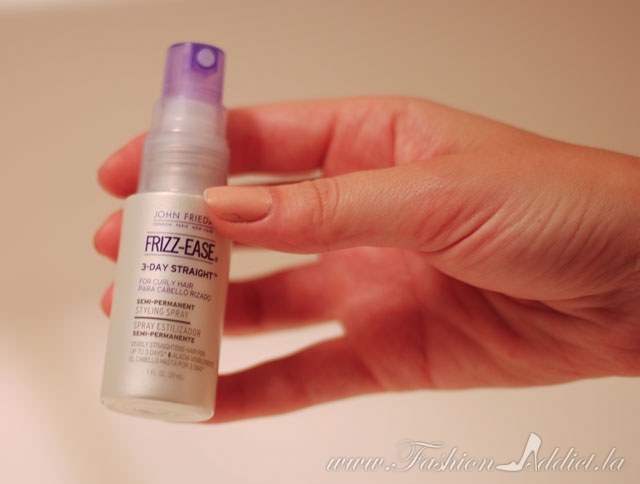 After using dry shampoo the ends of my hair can look a little dry so I use the serum and mix in the 3 Day Strait because I love the hold power of the 3 Day Strait but if I use it alone, in the way it's not meant to be used, it can feel sticky- It's meant to be blow dried in, but with the serum it takes on a new roll- which is why I love Frizz Ease, their products are multi-functional.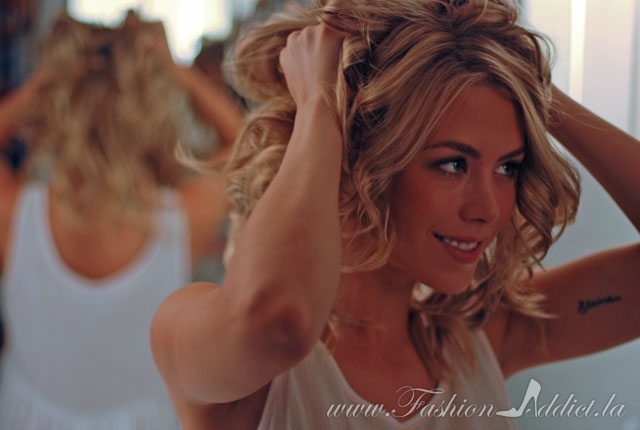 I scrunch in and upward with the mixture  starting at the ends to disperse the most on the tips and add texture.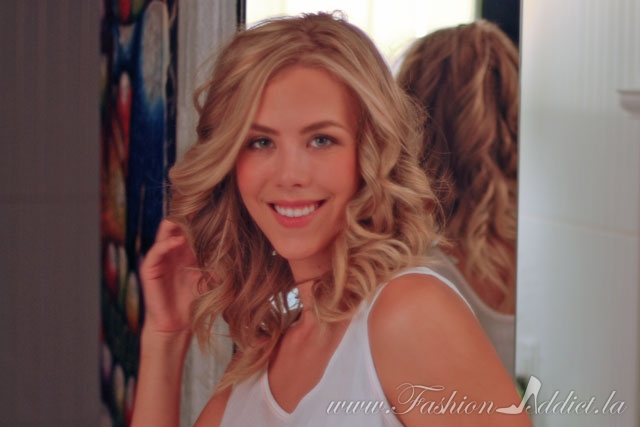 Voila!
I hope you enjoyed this tutorial and learned a little something! I am excited to see the fabulous hairstyles you ladies create!
Frizz-Ease believes that when you pull your hair back, you also pull yourself back. So we're challenging women everywhere to take on the world hair-first and wear their hair #downfor30 days straight with the help their favorite Frizz-Ease products. Join the movement at NeverPullBack.com.
Disclosure: Compensation was provided by KAO via Glam Media.  The opinions expressed herein are those of the author and are not indicative of the opinions or positions of KAO.