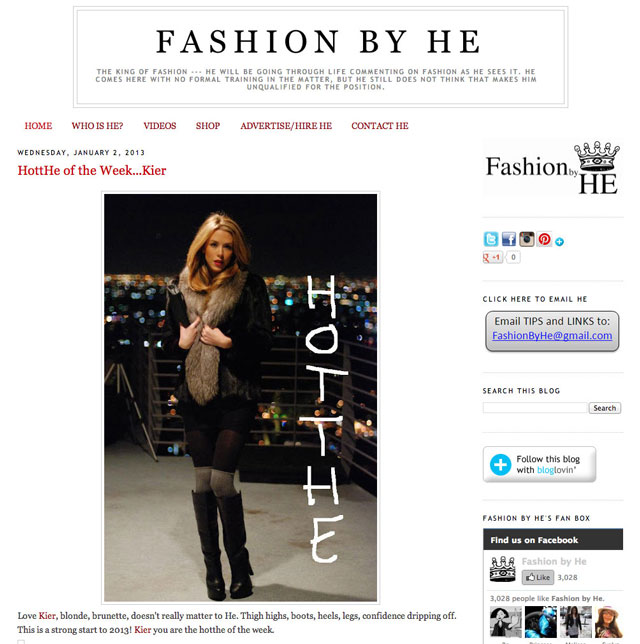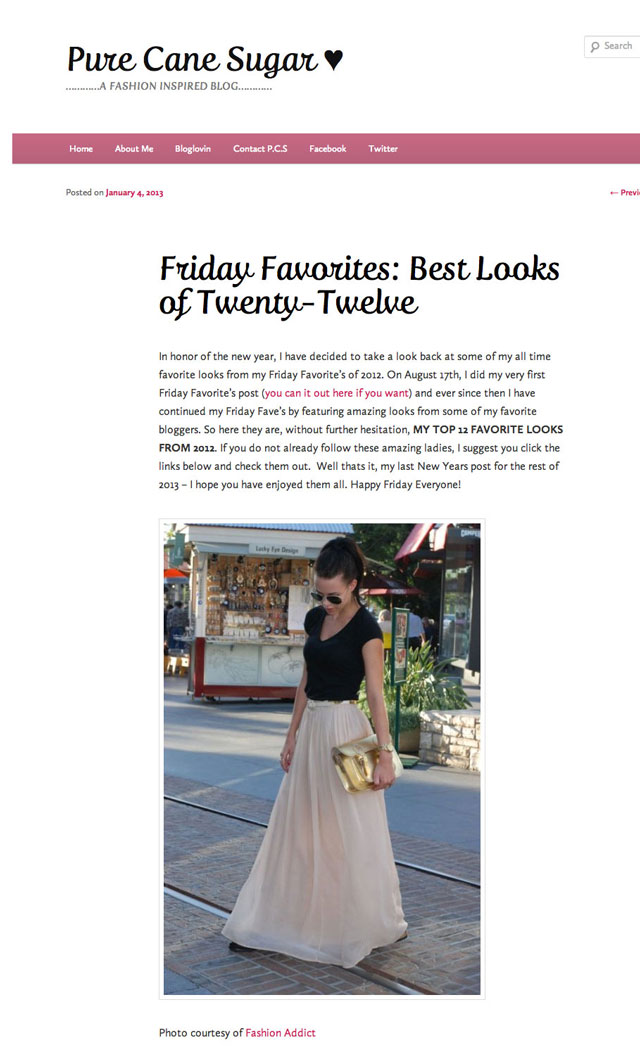 Fashion Addict got a lot of love this week as I was featured on Fashion By He as "HottHe of the week", and on Pure Cane Sugar Fashion as one of the "Friday Favorites Best of 2012" Go check out these great fashion blogs!
Thank you both so much!!
P.S. I'm still awaiting finalizing the winners of my Favorite Things Giveaway. Hopefully I will have the winners for you tomorrow!
With love from Hollywood,
Kier