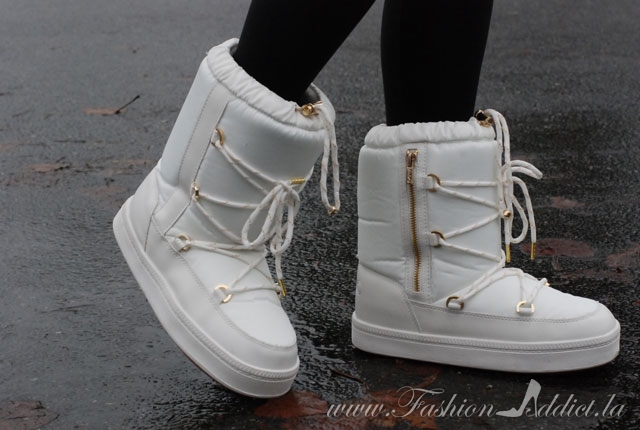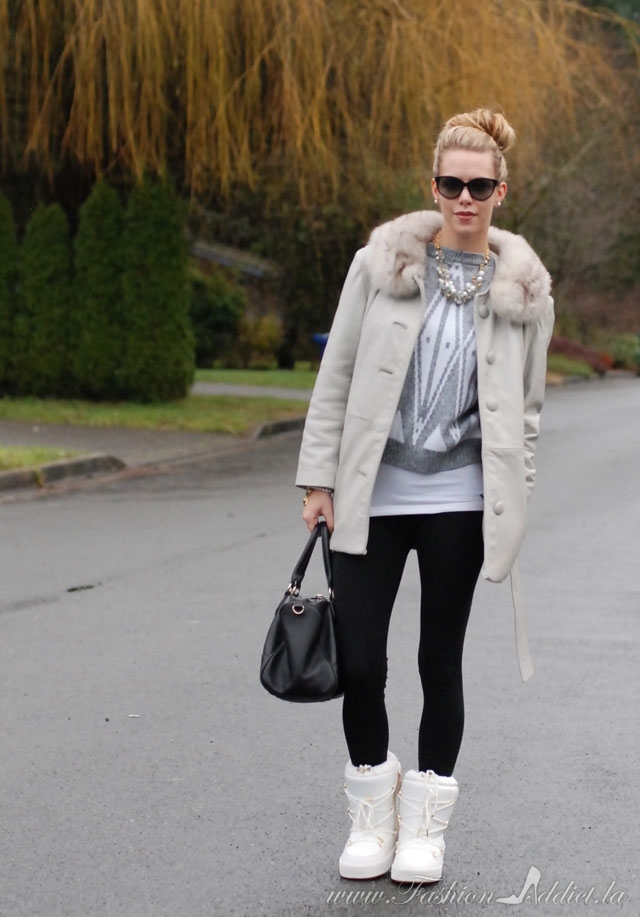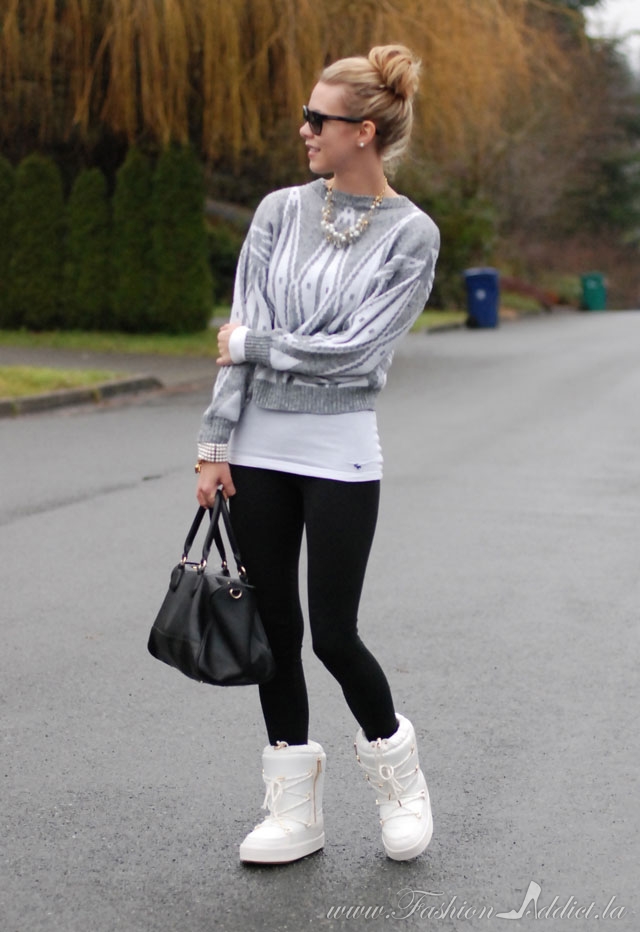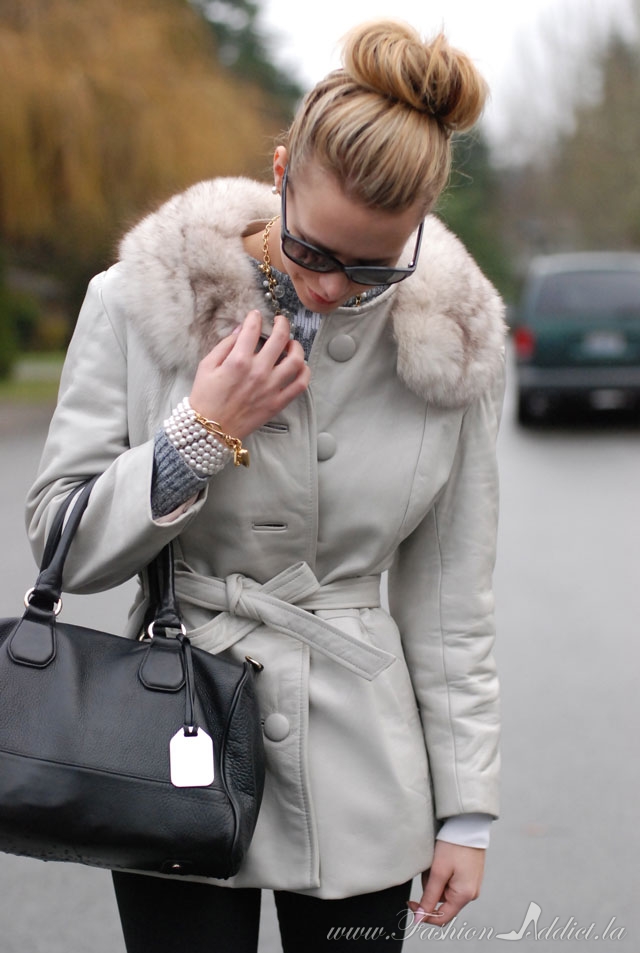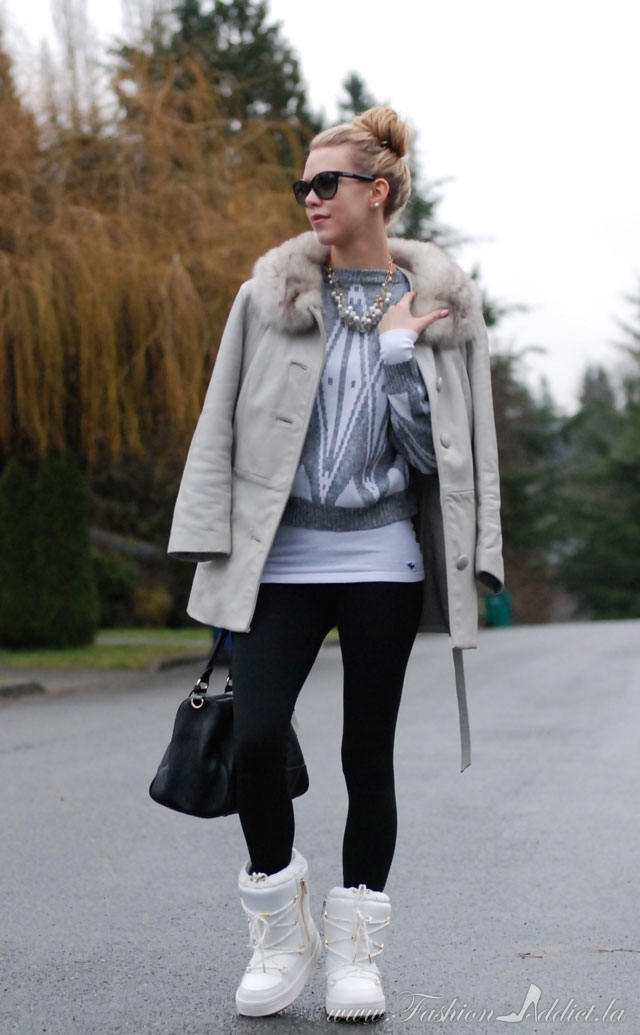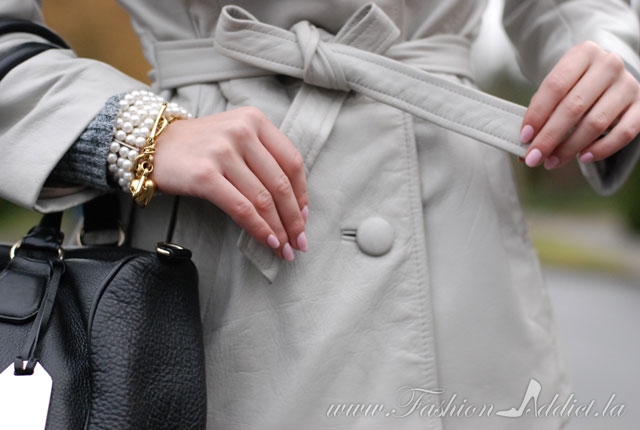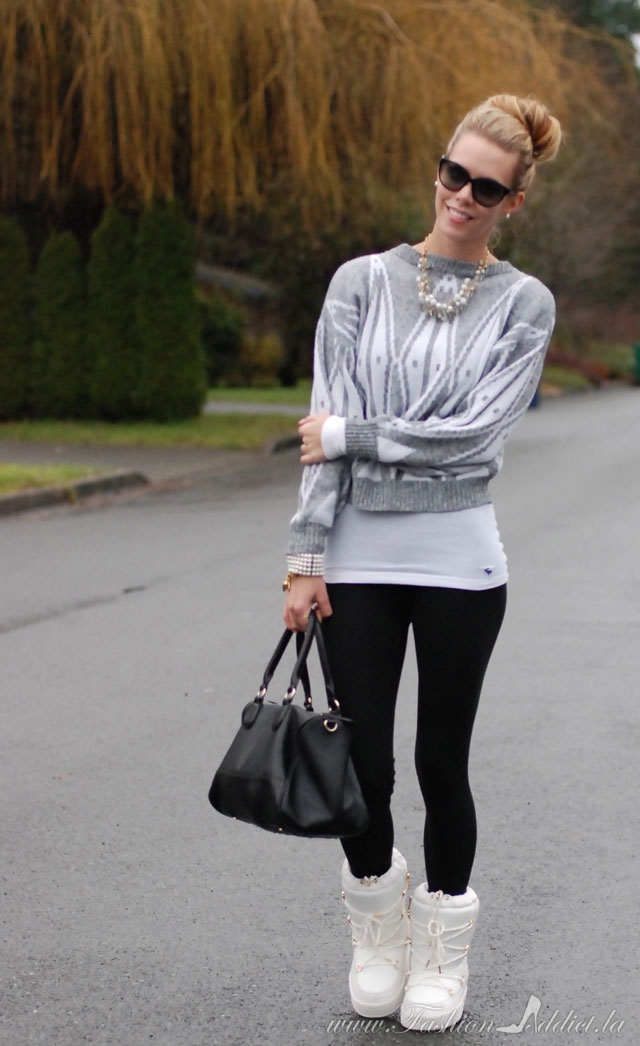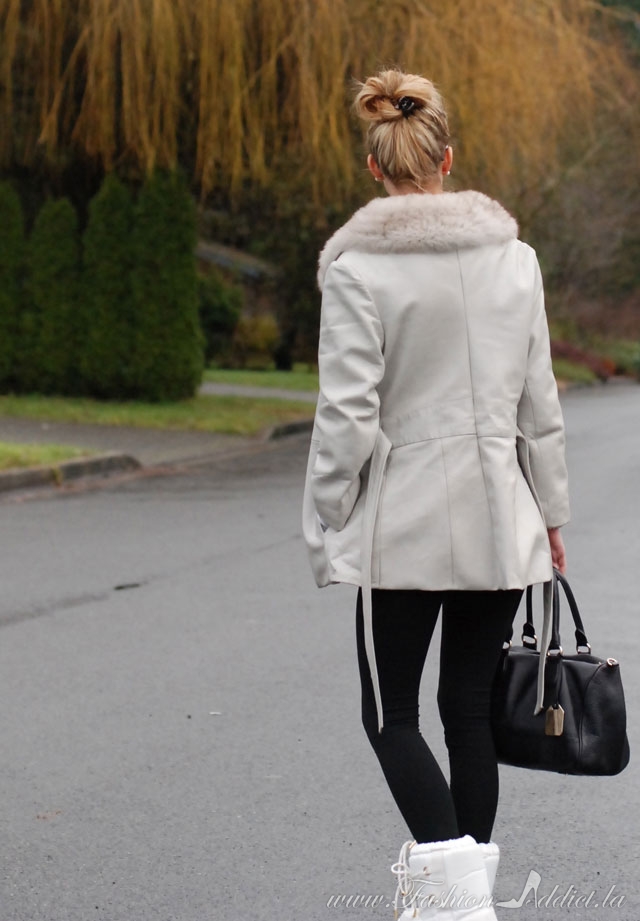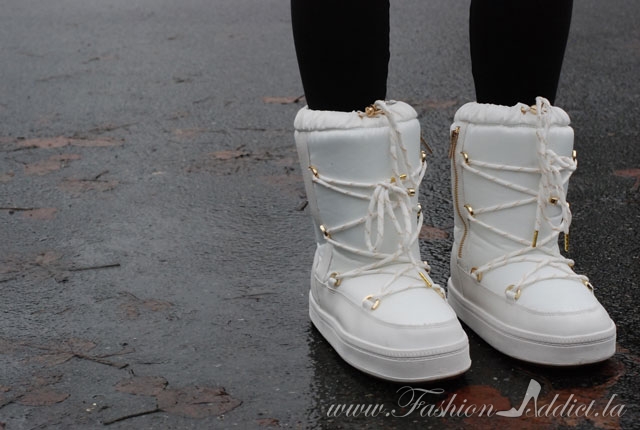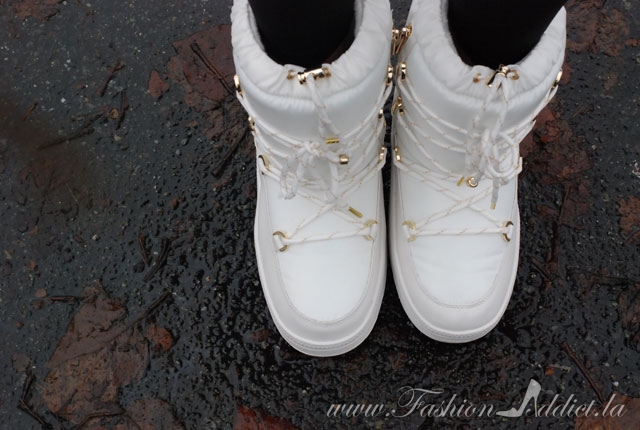 Cute snow boots: Aldo (other colors), Leggings: Danskin, Thermal: Abercrombie & Fitch, Sweater: Vintage,
Bag: Aldo, Bracelets: Juicy Couture and Forever 21, Necklace: Banana Republic, Shades: Burberry, Earrings: Aldo
Cute Snow Boots
So I ordered these boots from Aldo.com a few weeks ago knowing I'd be flying up to Washington and there could be snow. I thought they were adorable, I love the gold hardware, I usually love everything ALDO and they were on sale, so why not right? I received them quickly but when I got them I had to look them up on-line again because I couldn't tell which shoe was the right and which was the left, I didn't get a photo, but literally the shoes are oval on the bottom with zero indication of which shoe is which. I kept switching them back and forth and noticed that unfortunately they left shoe is more comfortable on the right foot -as it squished my toes my left foot, but not on my right foot!!! Finally deciding that I couldn't wear them on the wrong feet and the zippers are meant to be on the inside of the shoe, I thought maybe they'd break in and be fine. The more I wore these boots however, the more I realized they seem to be two different sizes. If you look at the last photo above, I tried to match up the hardware as good as I could but the length of my left shoe's toe (right side of the image) seams to be much shorter than the right shoe. Also, the leather trim on the front of the shoe seems to be pulled back farther or something. Of course these shoes are defective so it's not really fair to make my judgement of these boots based on this pair, and if my trip wasn't quickly approaching I'd have sent them back, but the fact that they aren't distinguishable from the right to the left foot, is a big no-no.  Positives include the top cinch to keep snow out, the fabulous bright white color, and the luxe gold hardware, also they do seem to break in well and the toe squishing is not a problem now (after a full days wear).
Review / Score:
(Some scores given relative to price and taking into account that this pair was defective)
1. Quality: 7 (if this pair wasn't defective I'd rate a 10 in relativity to price)
2. Aesthetic: 9 (I love the design)
3. Color: 10 (I love bright white!)
4. Packaging: 5 (neither impressive nor terrible)
5. Delivery time: 7 (quick but since I paid for express it should be quick)
6. Comfort: 6 (after breaking them in)
7. Easy to Clean: 4 (I scotch guarded them before hand)
8. Fit: 4 (no arch support – which would help with right/left indication)
9. Website/selection: 10 (more colors!)
10. Overall Satisfaction: 7 (I wish these weren't a defective pair!!)
Total Score:  69
Additional notes:
I was super excited for these boots and unfortunately received an (I'm assuming) defective pair. However they are super warm, and did keep my feet dry and warm in rain, and snow (not pictured, but I did test them out). However, they are very stiff so cinching  the tops enough to keep snow from falling into my boots when I took a step and snow was kicked up, was very difficult and I thought I was going to break the pretty gold cinch-er thing.. Eek!
I would recommend these boots if you get a non-defective pair.
With love from Hollywood Washington,
Kier