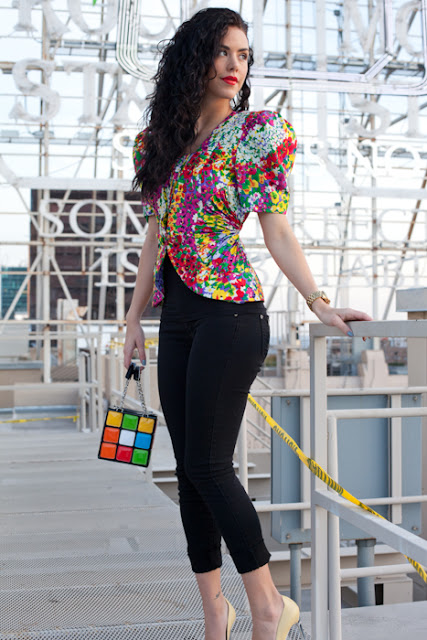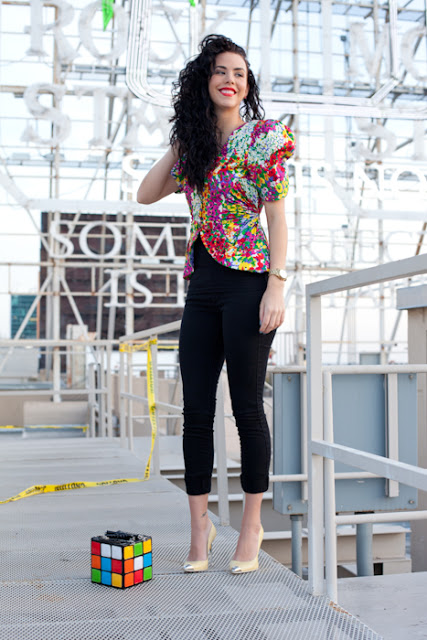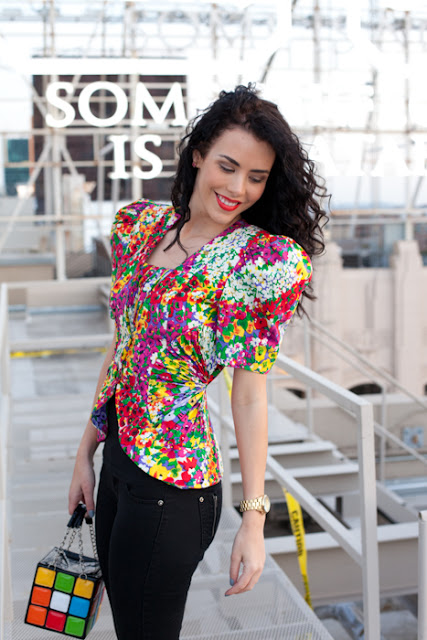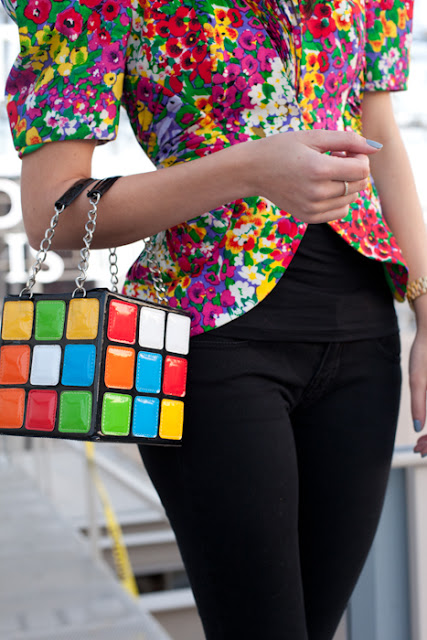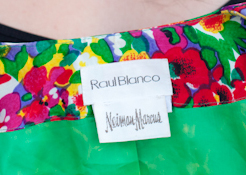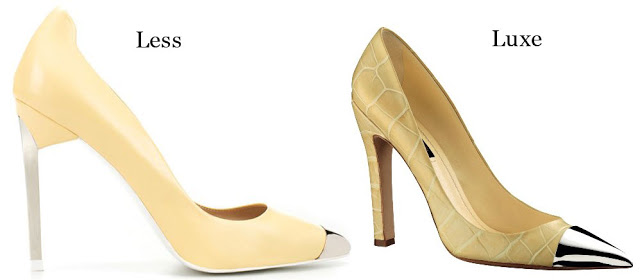 Jacket: Raul Blanco for Neiman Marcus- available on my
Threadflip
Pants: Forever 21 (old), Rubrics Cube Bag: Ebay,
Lips: Morange by MAC
Shoes:
Less: Zara $129 (No longer available)
 (Another pair I'm craving 
here
)
I actually got this top as part of a skirt suit set (say that 5 times fast!). ¬†I can't bring myself to wear it as a set because, well… it's 2012, but I've worn both pieces separately. I usually balance out the print with a classic back drop, and add a little extra matchy matchy quality (that I'm known for) hence the bag. The skirt is incredible and I'm sure I'll be posting it soon, as I wear it a lot more often. So, I decided to sell this top on my Threadflip account, because The skirt really is the piece I love, and as I've said before, "I don't have enough space to keep clothes I'm not in love with." And, I know someone somewhere will be in love. ¬†Is it you?
With Love From Hollywood,