Wearing 1.State again today, this time rocking only the skort. I love the layered angular effect of this piece so I decided to play on that and wear a layered asymmetrical tank and simple gold accessories with clean lines. I don't want to sound too preachy but I am fast falling in LOVE with this line.. everything I've gotten from them is a new favorite.. just wait until I show you the newest pieces!
With love from Hollywood,
Kier
 More 1.State amazingness: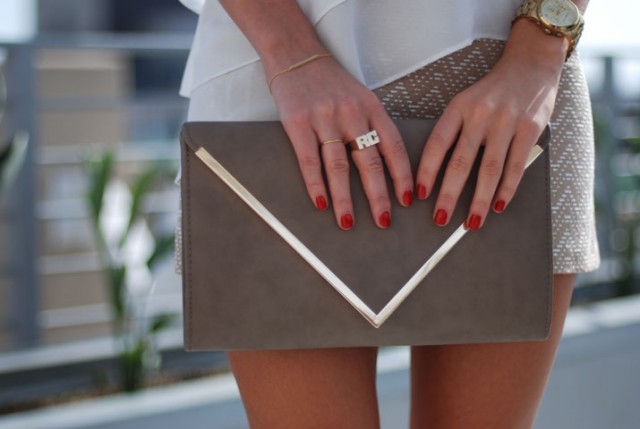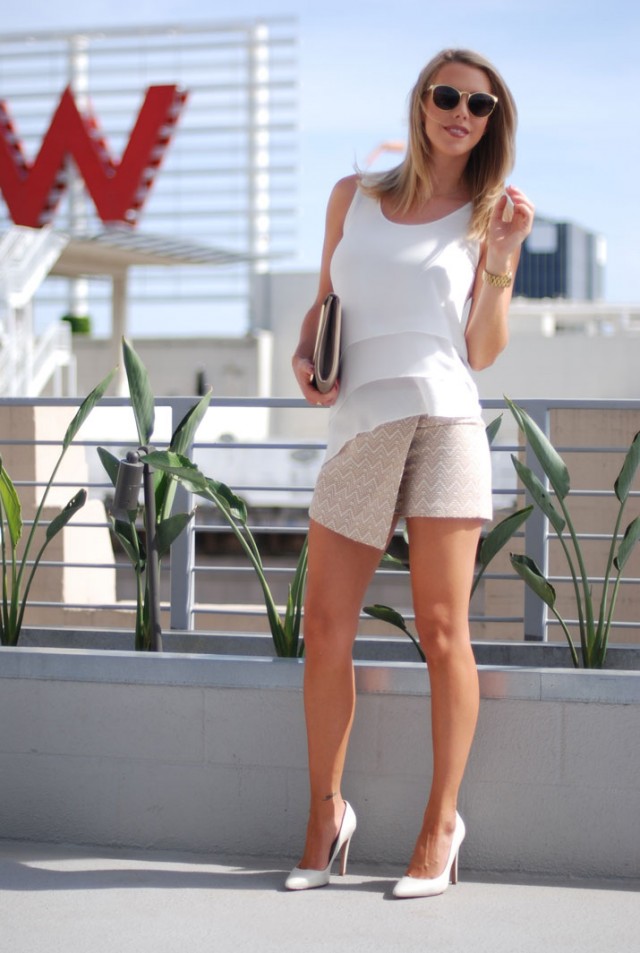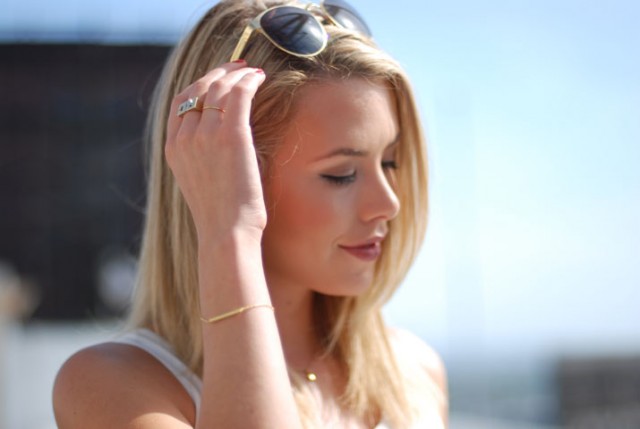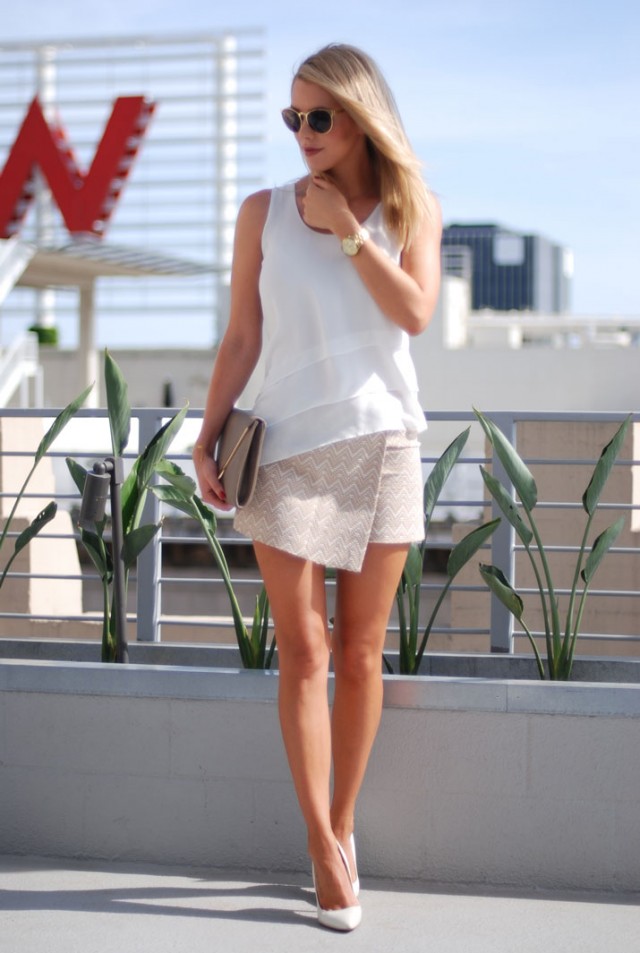 Shop my look:

Tank: Naked Zebra. Skort: 1.State. Heels: Aldo. Bag: Aldo. Watch: Michael Kors.
Rings: Custom & Gorjanna. Shades: Chilli Beans.