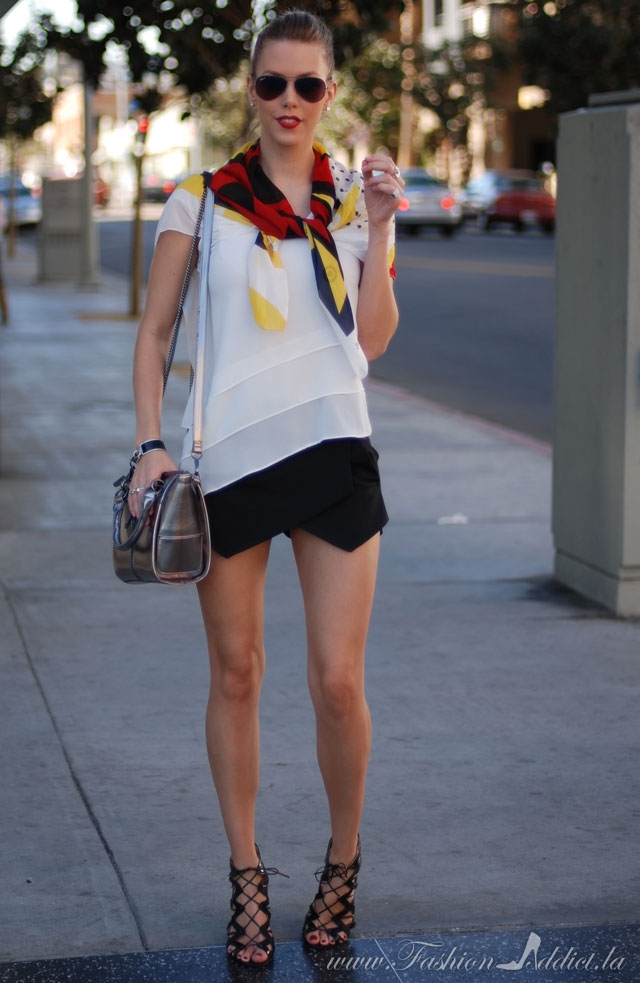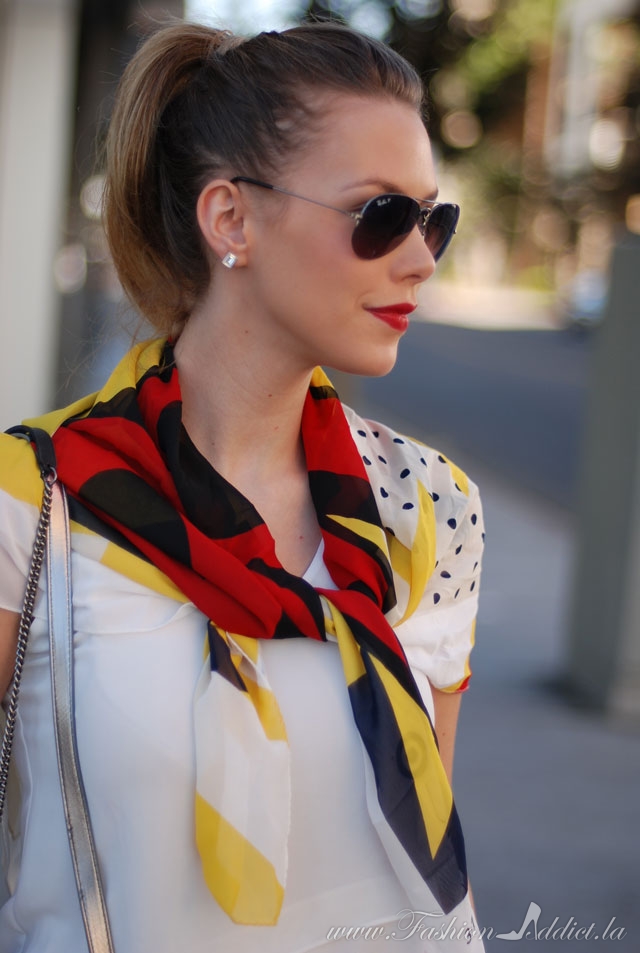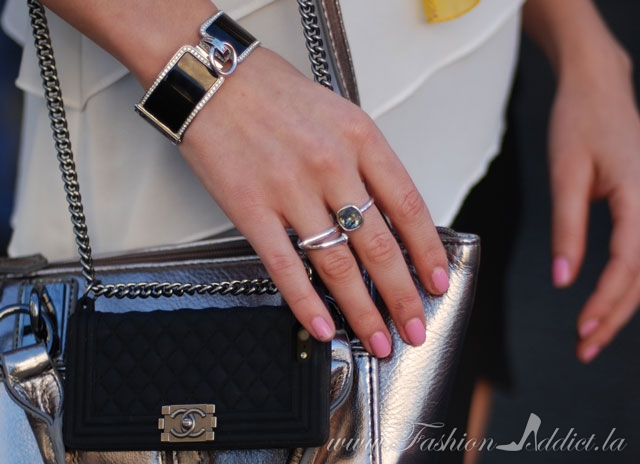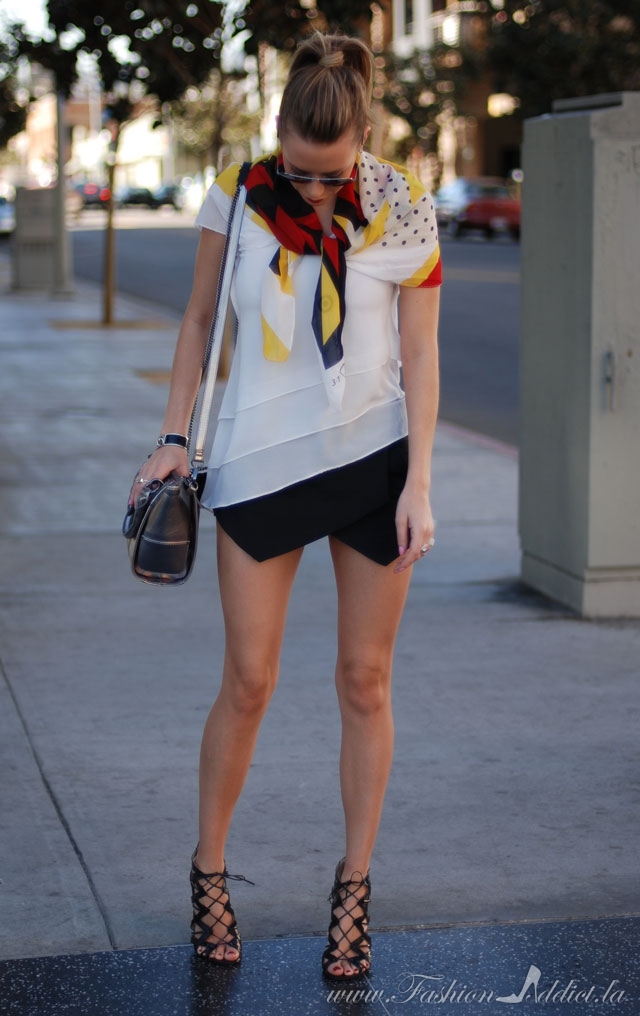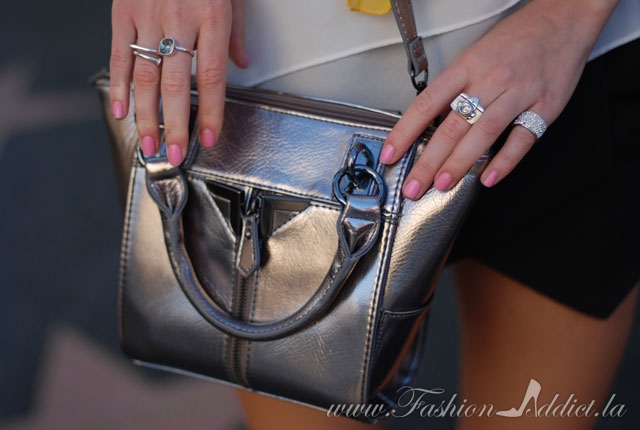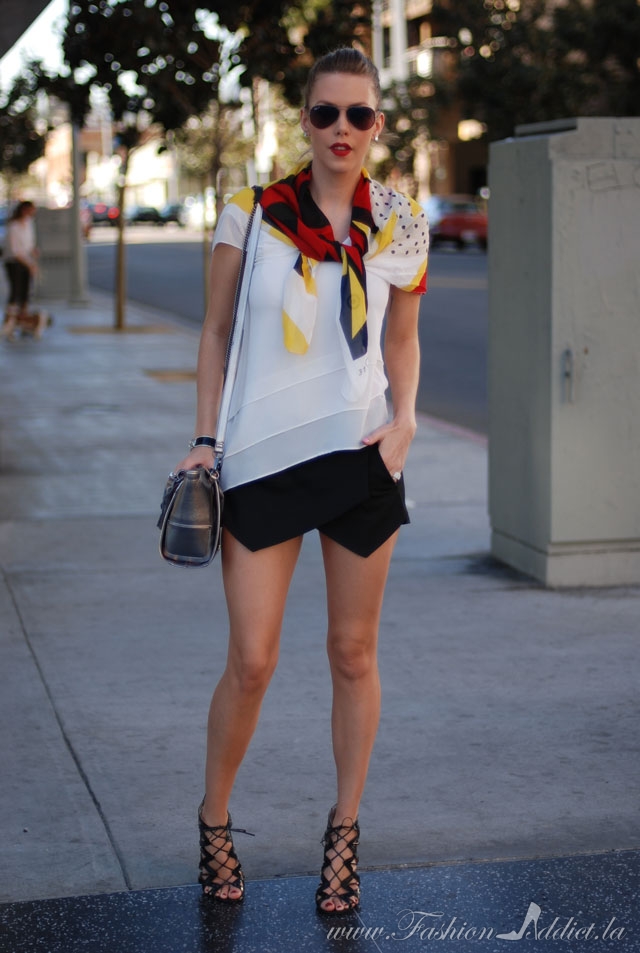 Skort: ZARA. Shoes: Praball Gurung for Target. Tank" Naked Zebra c/o.
Scarf: Phillip Lim for Target. Bag: Danielle Nicole. Phone Case: Found on Ebay.
Bracelet": Swarovski. Shades: Ray Ban, Earrings: Swarovski.
Rings: (Left to right ) Nik Stone LA c/o, Swarovski, Getty Center, Nordstrom.
Shop the Look:
I'm so sorry I've been so busy lately and not able to write as much as I'd like to! FYI, ZARA is having their half yearly sale now, and they have some lovely items so be sure to stop in!
With love from Hollywood,
Kier