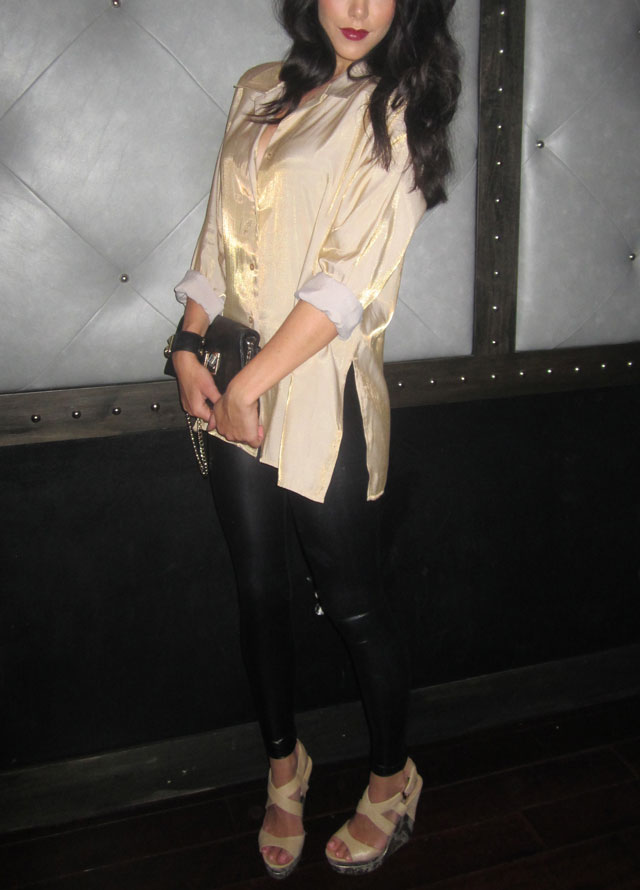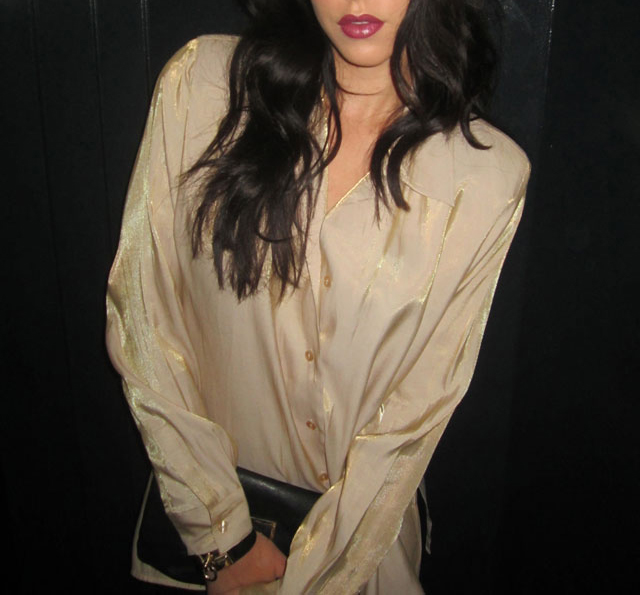 Champagne: Dom Perginon
Blok Hollywood
We went to
Blok
the other day and I got to finally wear this shirt, that I got thrifting last christmas… Sorry for the poor quality photos, but I never like to take my DSLR out to a nightclub, as I could get drunk and lose it, or it could be stolen… Anyway, Blok is the newest SBE club in Los Angeles. The side door in the adjacent parking lot is super hip, it's a brick wall with an old lonely lamp and a neon sign reading BLOK- the only clue of the party pulsing inside.
An edgy club, Blok is Russian themed. The red light district-esq accents and bleacher style smoking area are a perfect balance of grungy and boushy. It reminds me of a night I'll never forget;
           Europe, 2006… Wandering down a lonely, damp alley, a stray cat hissed and eerily a door creaked open letting heavy base and flashing lights escape and spill out- flooding the once desolate cobblestone. Suddenly my friends and I had stumbled upon the coolest bar in all of Italy, the kind of club that is cool because ¬†only those who've been before know where it is.. ¬†and that's the vibe I get from Blok.
Bittersweetly, this gem has caught the eyes of everyone trying to claw their way in, so the door, once somber, is crowded and has moved to the street side of the building. Since it's friday, I may have to stop by again tonight.. what, oh what, should I wear?
With Love from Hollywood,
Kier