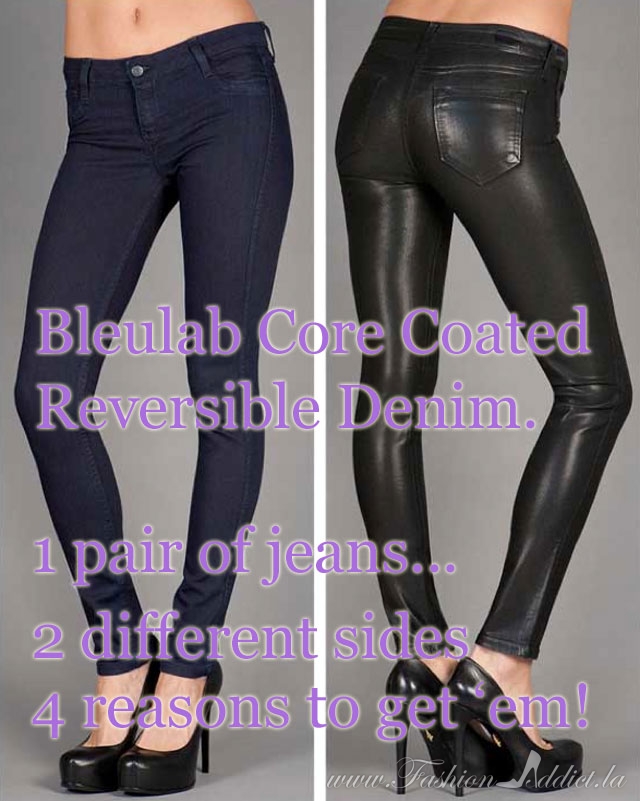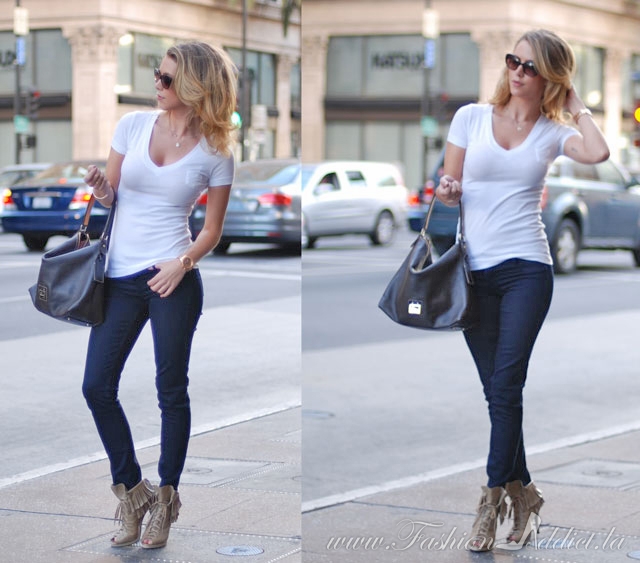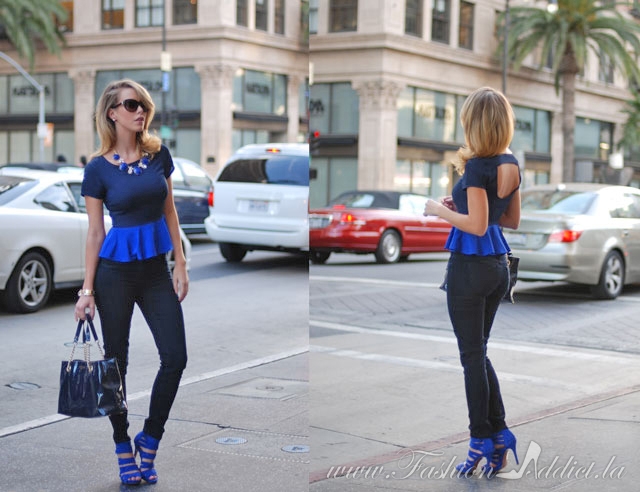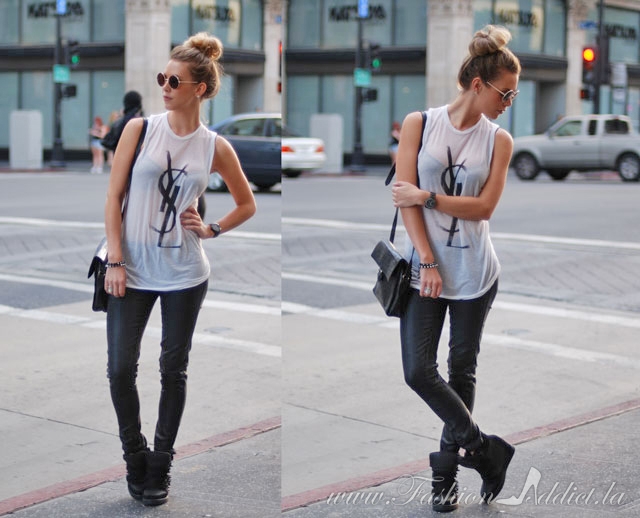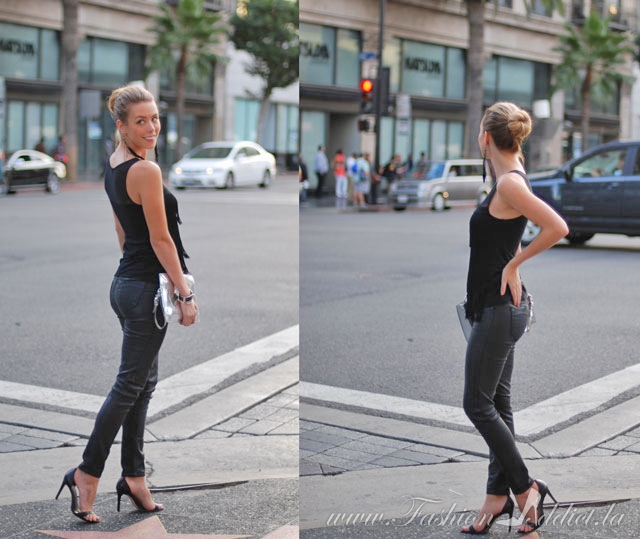 1. Casual: Top:  Mossimo. Jeans: Bleulab. Booties: Danyelle. Bag: Dooney & Bourke.
Jewels: Leola Lace, Jewelbemine, Guess. Shades: Kate Spade.
2. Feminine: Top: Forever 21. Jeans: Bleulab. Heels: BCBGirl. Bag: Kate Spade.
Necklace: Banana Republic. Bracelet: BCBG Maxazria. Shades: Tiffany & Co.
3. Edgy: Top: YSL. Jeans: Bleulab. Bag: Vintage. Glasses: Vintage. Shoes: Aldo.
Watch: Fossil. Bracelet & Ring:
4. Sexy: Top: Arden B. Jeans: Bleulab. Bag: Zara. Shoes: Zara. Earrings: Aldo.
Bracelets: Swarovski & JewelBeMine.
Shop the looks:
Bleulab Jeans at Nordstrom
I love trends but I rarely will invest in them because they're kind of "here today, gone tomorrow" the things I generally invest in are nice jeans, bags, and shoes… things that will really "earn they're keep" so to speak.. things that I will get a lot of wear out of. Have you ever hear of CPW? Cost per wear… my lace Dolce & Gabbana pumps… around $1000.. total wears (so far)= 3, CPW=$333.33… that's a high CPW… these jeans run for about $224, but I'll probably get at least 100 wears out of them on each side knowing I don't even wear jeans very often so the CPW is $1.12…  totally worth it, especially  because these are essentially two different pairs of jeans! They have a lot of styles, but I think this is the best because it's the two most basic and necessary types of denim for the fall- dark wash blue and black coated. If you only invest in one pair of denim this year, invest in Bleulab- now at Nordstrom! Yep, the new line launched at Nordstrom friday and select stores have a gift with purchase!
With love from Hollywood,
Kier