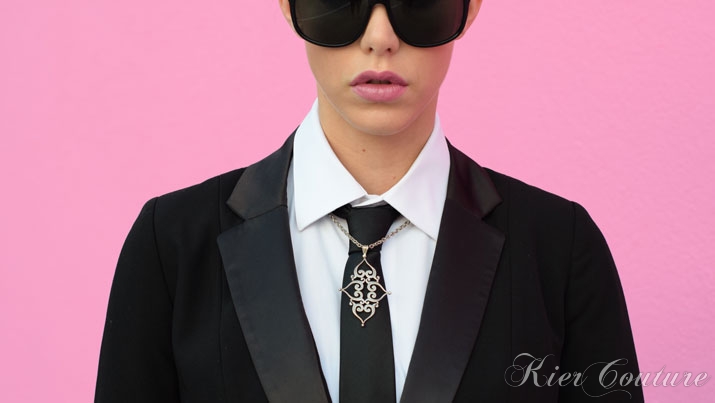 It's no secret that I love Barbie, but I haven't always. I wasn't actually allowed to play with Barbies with I was little, maybe thats why I love her now. If you haven't noticed by the @BarbieStyle Instagram account and recent collaborations e.g. Moschino, Lagerfeld, Forever 21 and Wildfox, Mattel is trying to reestablish Barbie as a fashion icon and doing very well if you ask me. Barbie even hosted a party this past fashion week in accordance with the CFDA that I was lucky to be able to attend. (Photo below.)
Karl Lagerfeld is the head designer and creative director for Chanel and has his own line as well, so if there ever was an icon to collaborate with, it would be him. When I saw the collaboration I instantly wanted one of the dolls (available on NET-A-PORTER) but she sold out in seconds and now is going for over $3,000 on eBay. Instead of bumming out over my loss of the doll I decided to recreate Barbie Lagerfeld for you all with items I pretty much already had. (Let me know if you want me to do a video deconstructing the outfit and telling you how I made the gloves out of an old sock!)
Thank you so much for reading.
With love from Hollywood,
Kier
Photos with a Nikon D5300 and 50mm 1.4 lens.
Shop the look:
Shirt: Calvin Klein. Jacket: Forever21 (old) similar. Pants: Target (old).
Shades: Rayban (borrowed from Roger)
Boots: BCBGeneration. Gloves: Cut from a mens dress sock.
Bag: Forever21. Belt: Bebe (old). Necklace: Something Silver (old).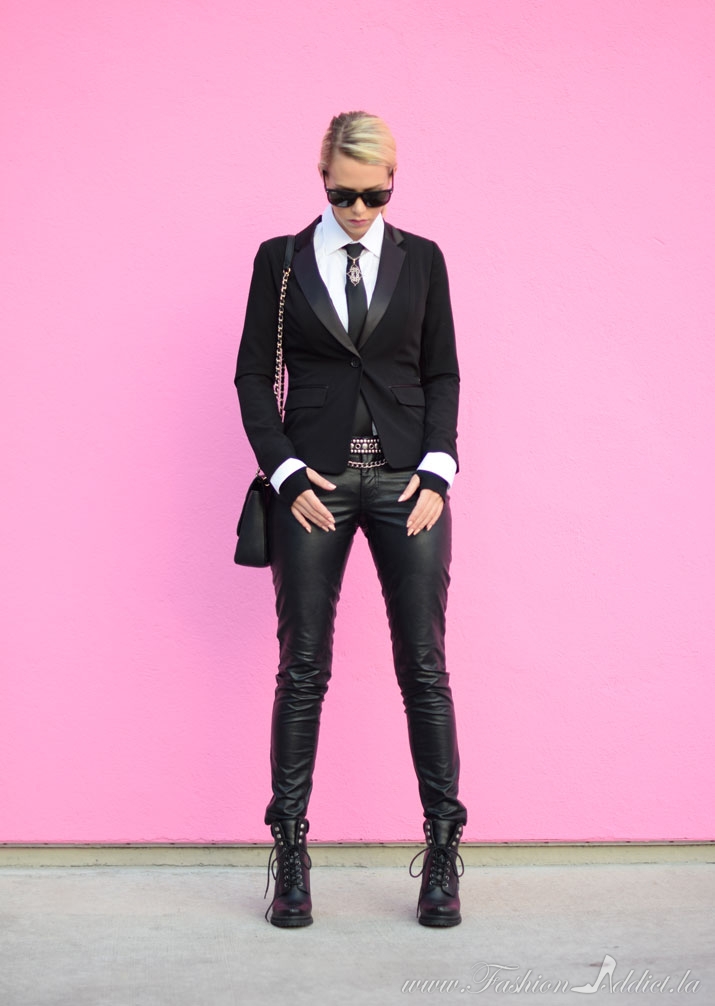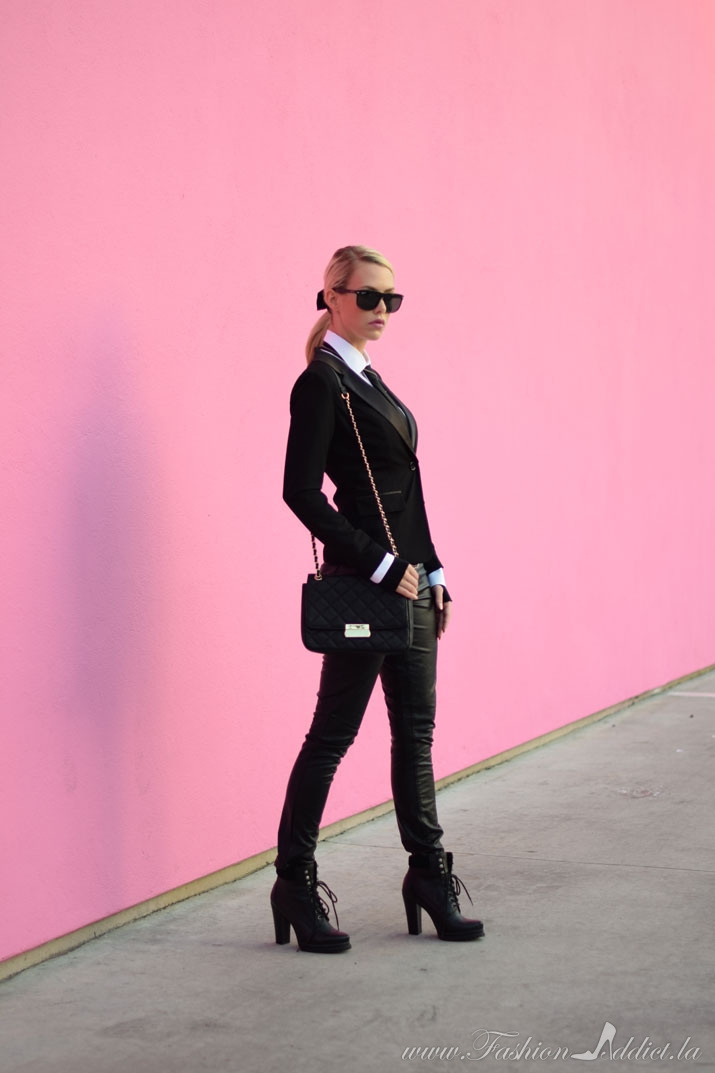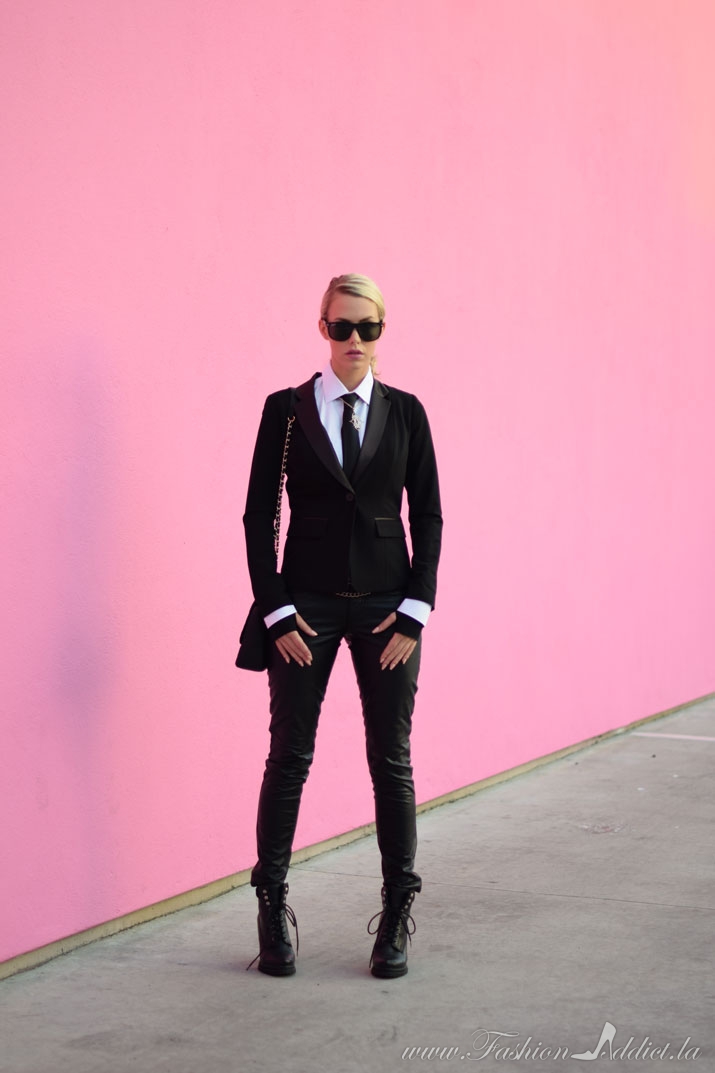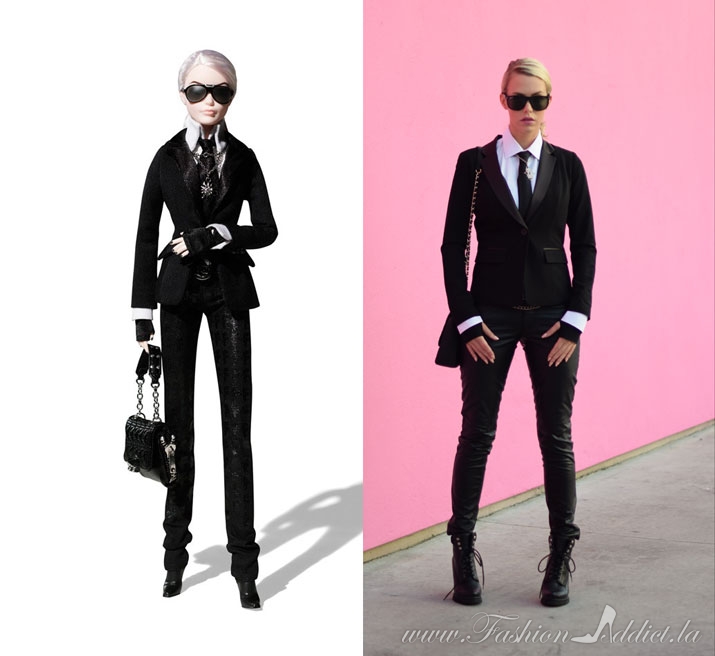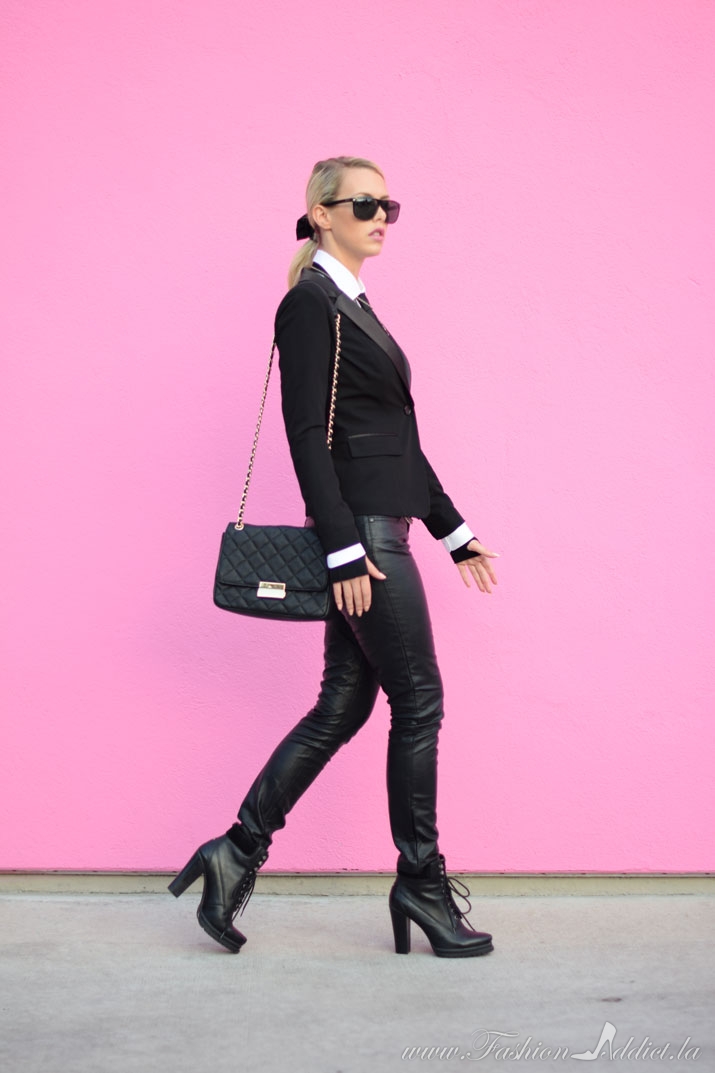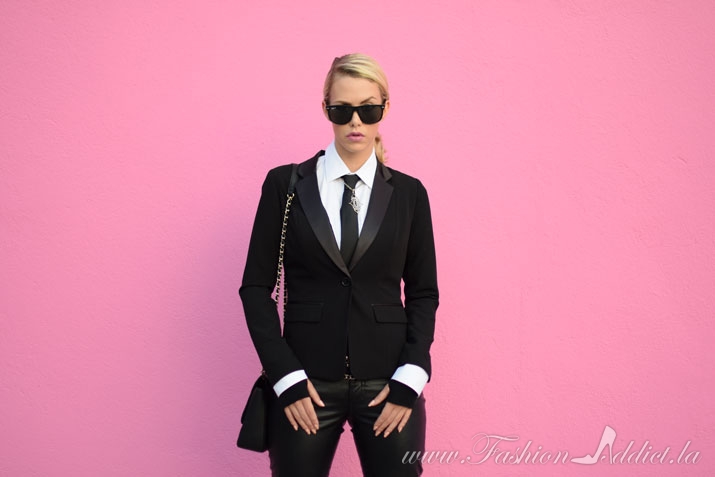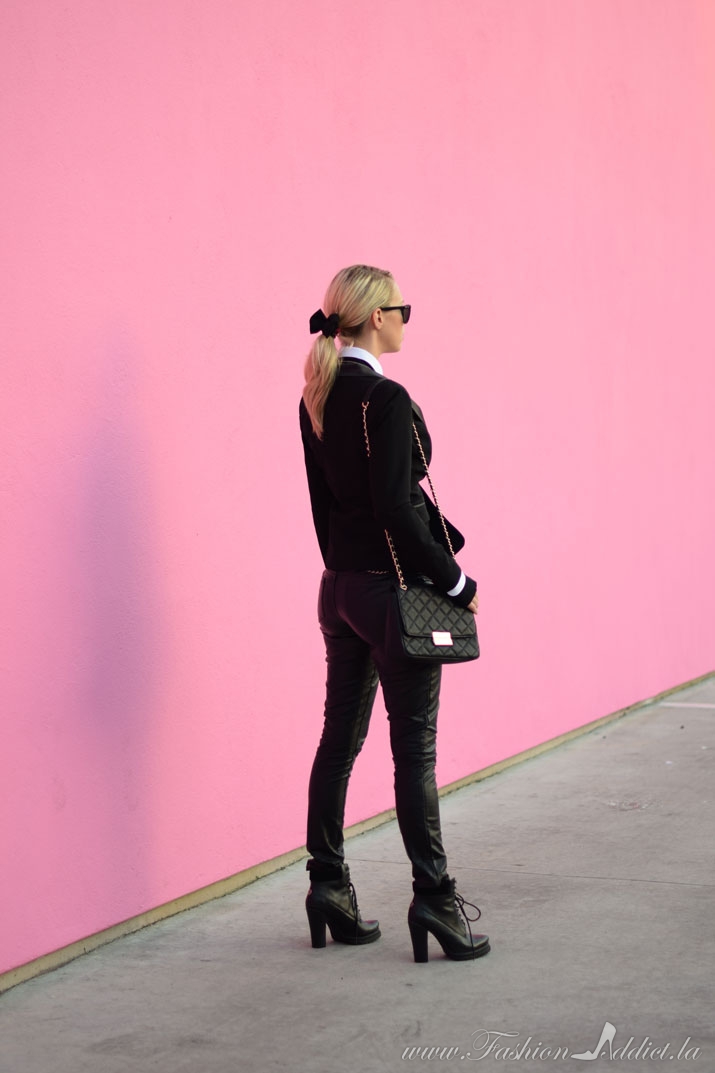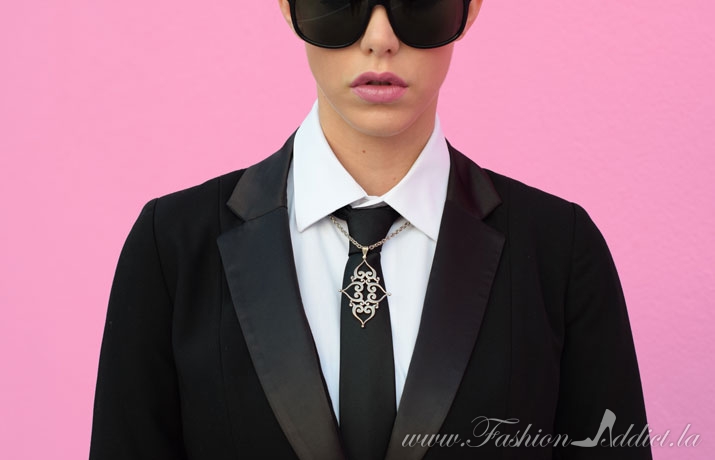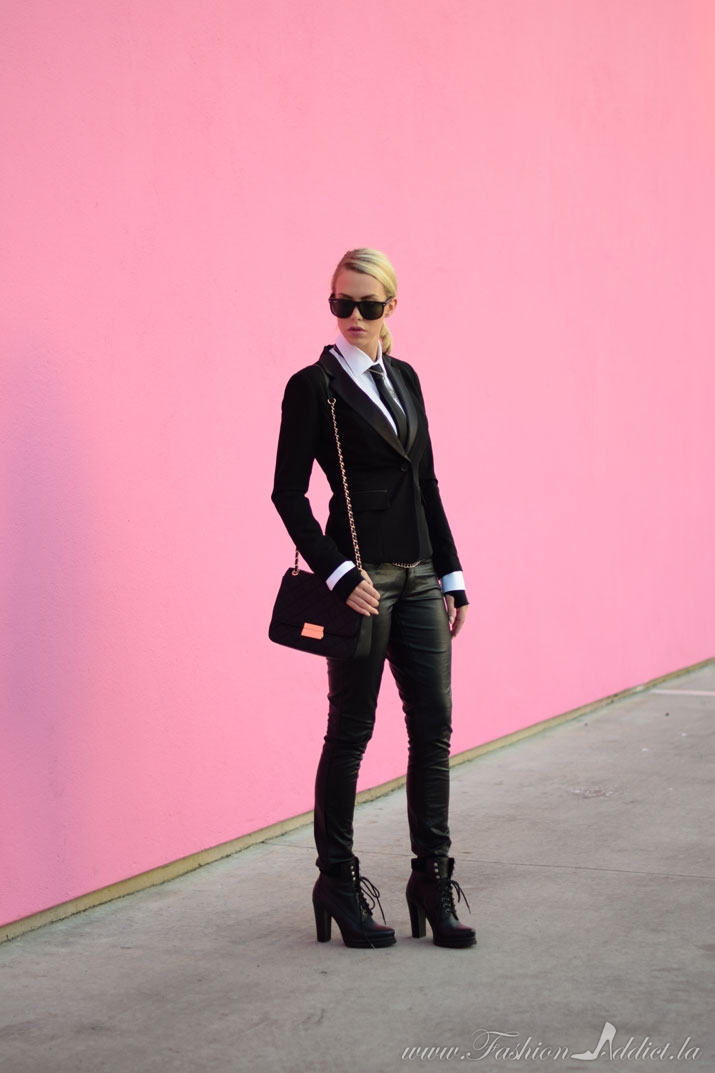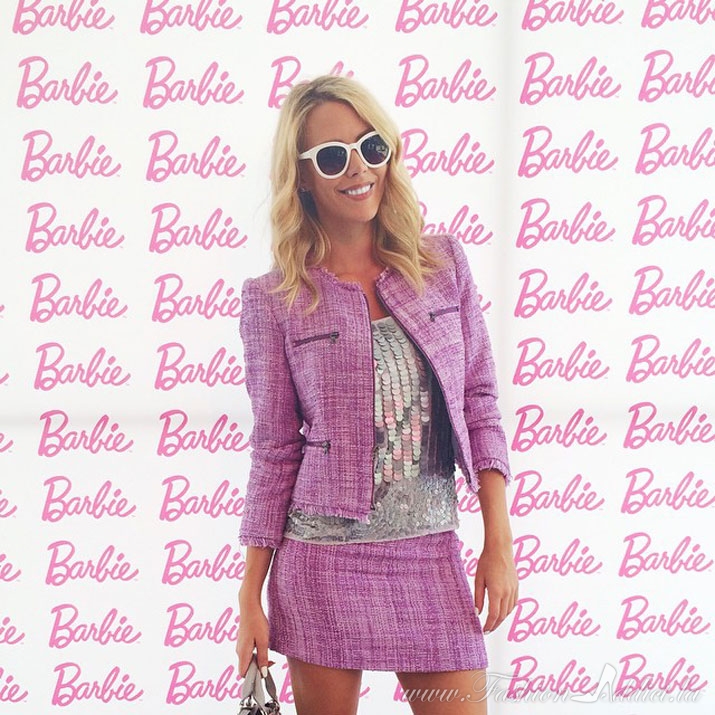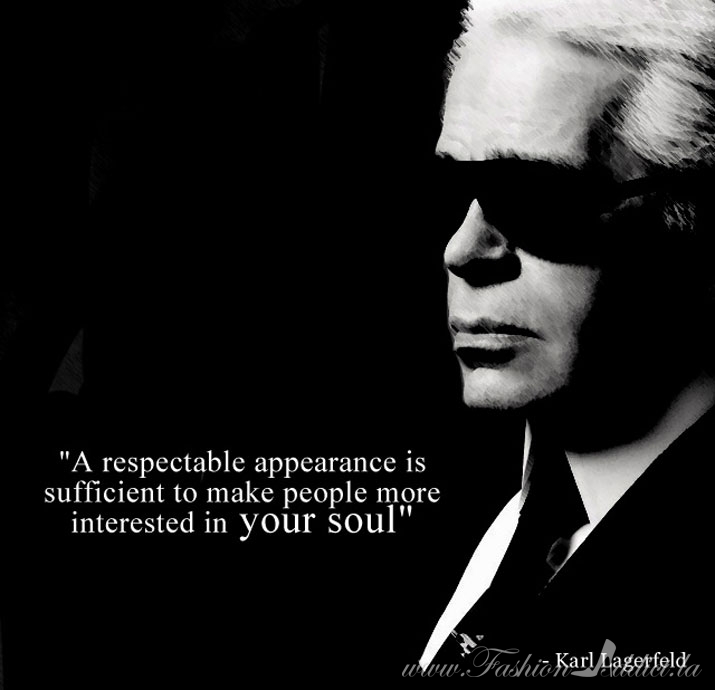 photo from: http://projectshops.com