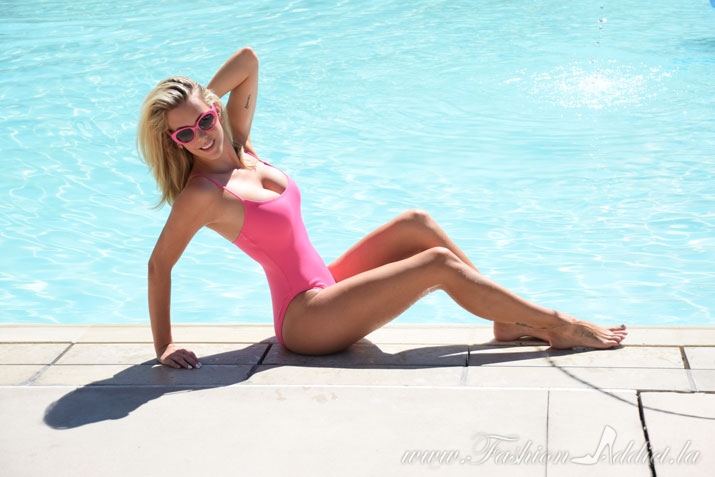 Happy Monday! I love this mesh jacket from the Barbie Forever 21 collection, I just wish they didn't make the tag so visible! I tried photoshopping it out but It's pretty obvious lol.
Swimsuits Direct sent this this pink suit for their Breast Cancer Awareness campaign and of course I love boobs, and pink, so why wouldn't I shoot for the cause? Hope this brightens up your monday, and remember to check for lumps in your breasts and donate to the cause if you can! PS, I have this suit in three colors now, I LOVE how it fits- and like I always say, "If it fits, get it in every color!", I want red next- can you say "Bay Watch"??
There are still a few items left in the Barbie collection so be sure to check it out. PS, did you see the BarbieLagerfeld barbie came out? It sold out in seconds and now it's priced at around $1500 on Ebay. I guess I missed out on this one, but I'm thinking I will do an inspired outfit for you all, what do you think?
Thanks for reading!
With love from Hollywood,
Kier
Shop the look: 
Swimsuit: Anne Cole c/o Swimsuits Direct. Shades: Kate Spade. Hat: Dynamic Asia c/o.
Jacket: Forever 21 X Barbie. Skirt: American Apparel. Earrings: Target.