Another snow look for you today! I had so much fun in this look I totally felt like a 70's snow bunny with the flare jeans and houndstooth print! But maybe the wedges weren't the best idea in the world.. but how cute right? plus, I had Roger there to hold me up hehe! I have a couple more snow looks to sprinkle in so stay tuned!
Thanks so much for reading!
With love from Hollywood,
Kier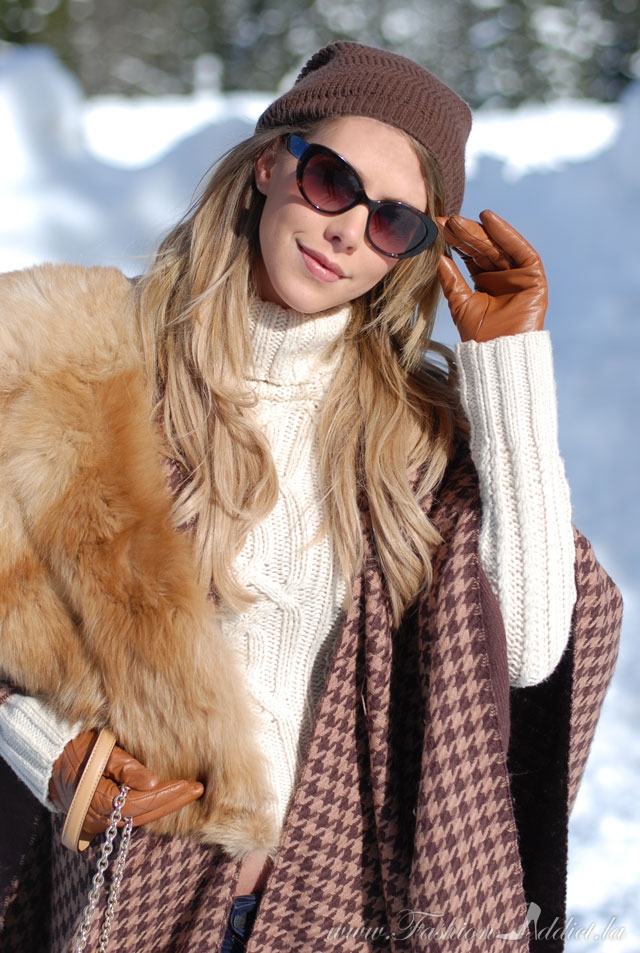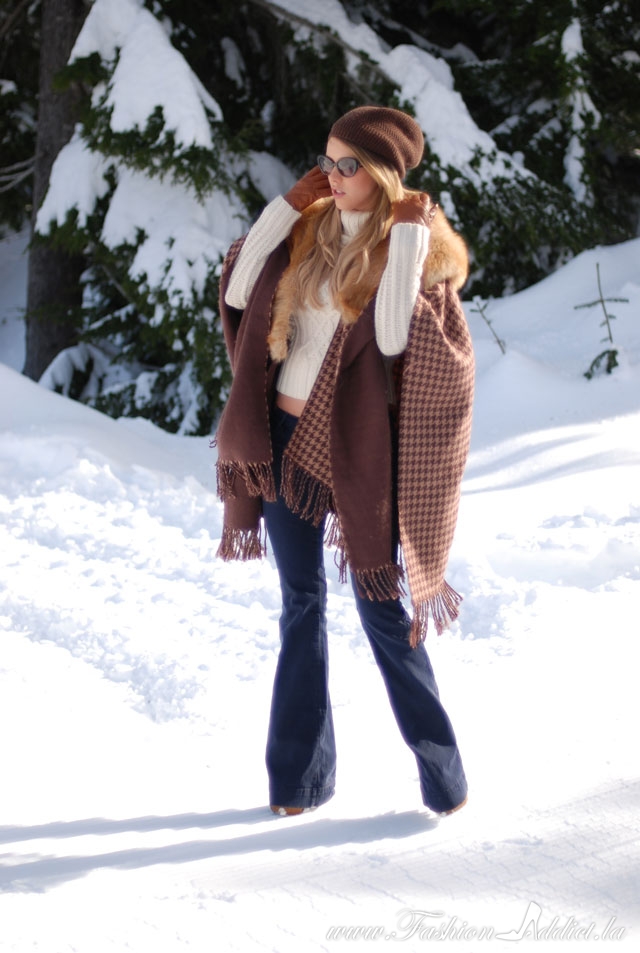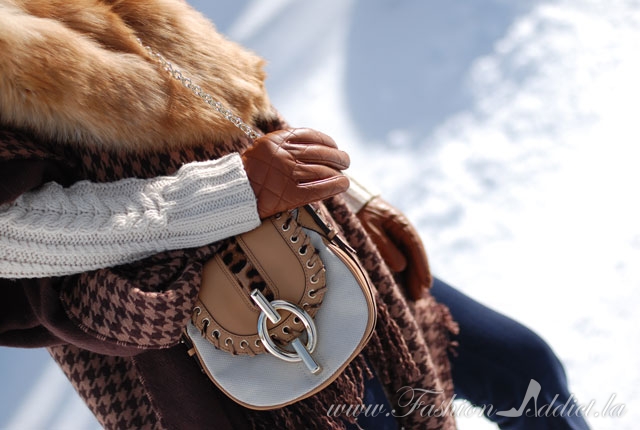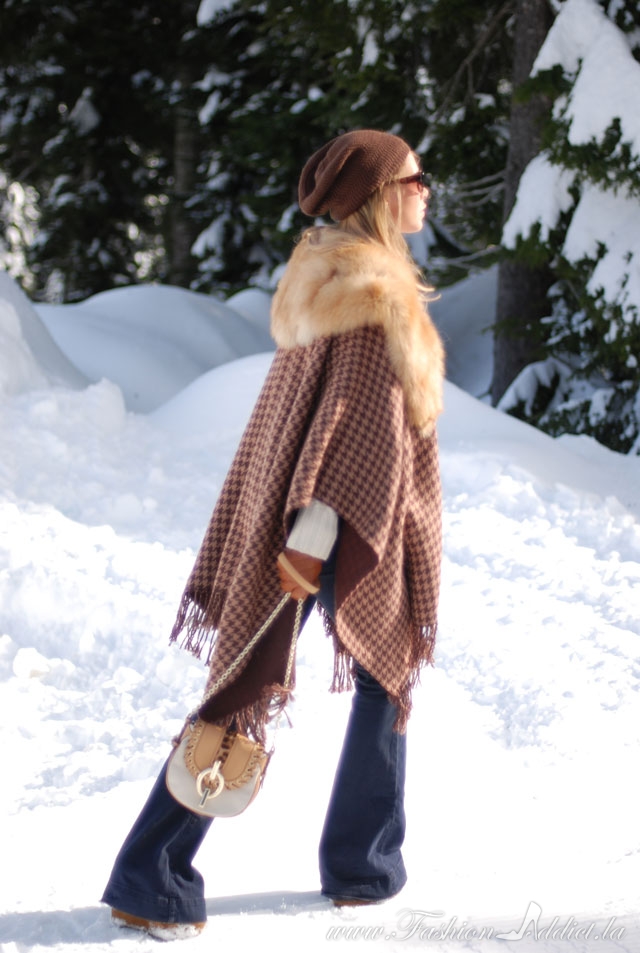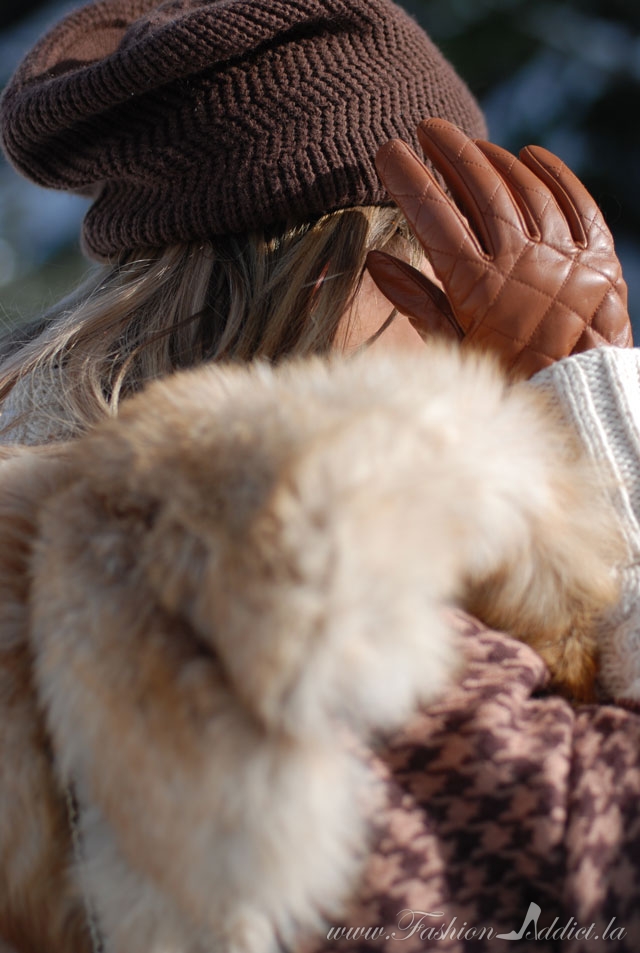 Shop the Look:
My Outfit Details:
Poncho: Vintage. Jeans: Notify. Sweater: Express. Gloves: Merona.
Fur: Vintage. Hat: Marc by Marc Jacobs. Bag: Diane Von Furstenberg.
Sunglasses: Kate Spade. Shoes: Kamichi Blue.