You may remember a few weeks ago that I posted a flyer for the launch of 1State at Nordstrom and this is what I wore! I was saving up photos/posts for you guys in case I have to take a hiatus from the blog I could still post some outfits but Ive decided to change my hair and you'd all be able to tell pretty blatantly that the photos would be super old so I'm going to post them like crazy in the next week or two! I haven't colored my hair in over a year and it's finally doing pretty well so of course I have to mess with it! Hahaha… but with summer coming and this big top secret thing that I can't tell you about, I want to have pretty light champagne hair ..so next Saturday I will go much more blonde- think Julianne Hough! Stay tuned on Insta to see the transformation!
Thanks so much for reading- I LOVE you guys!!!
With love from Hollywood,
Kier
Photos by Laura Lily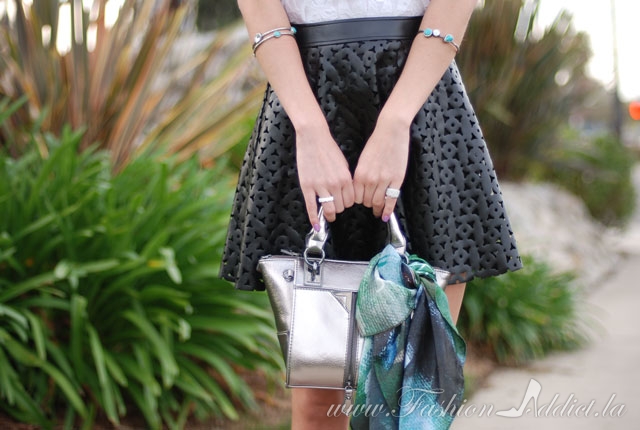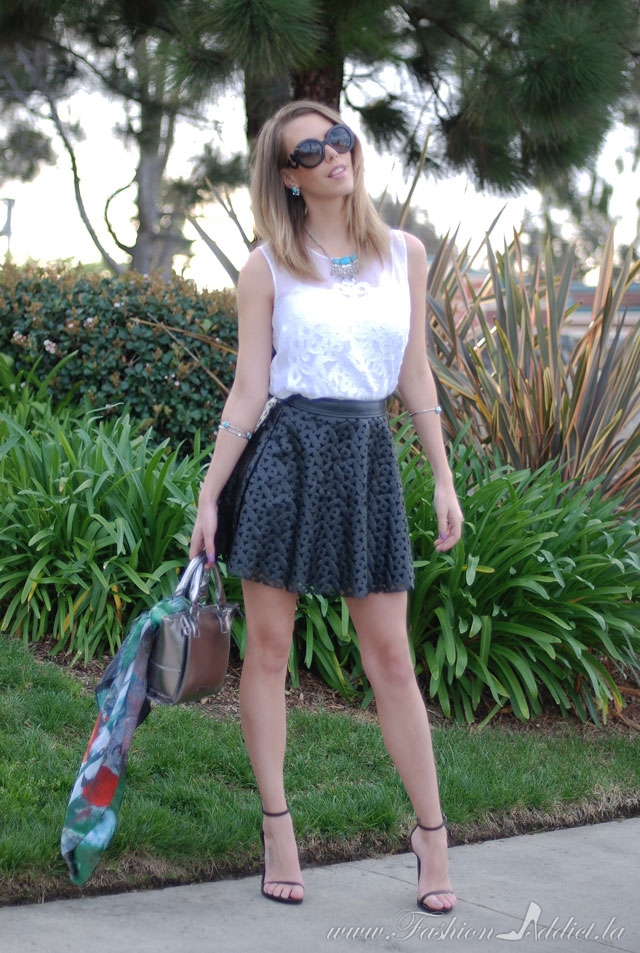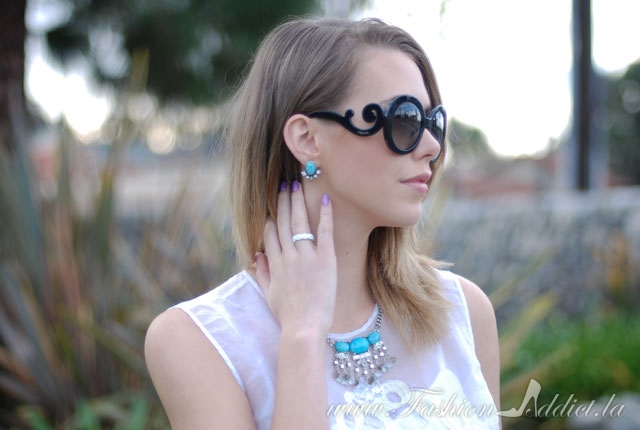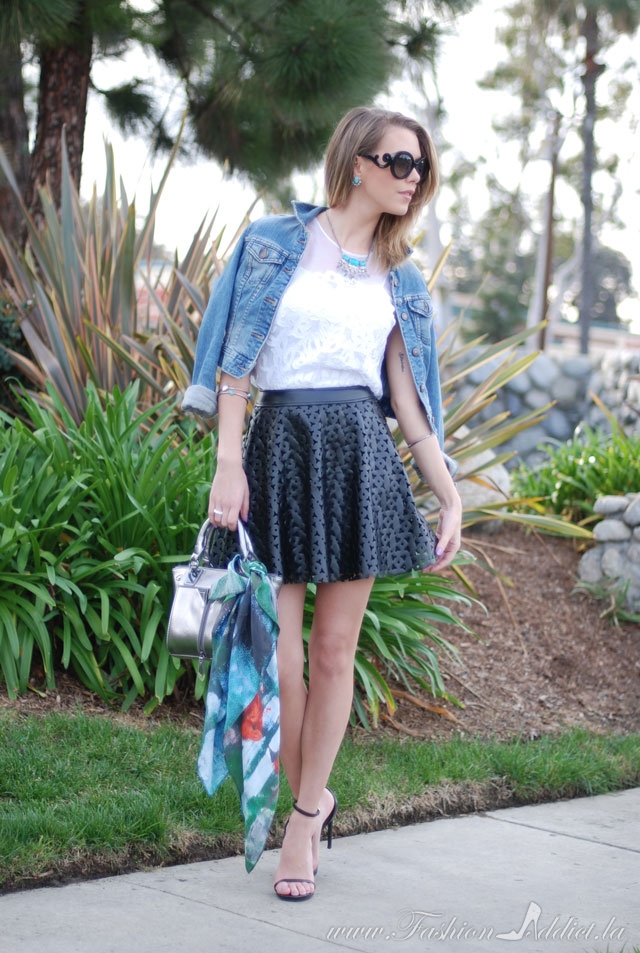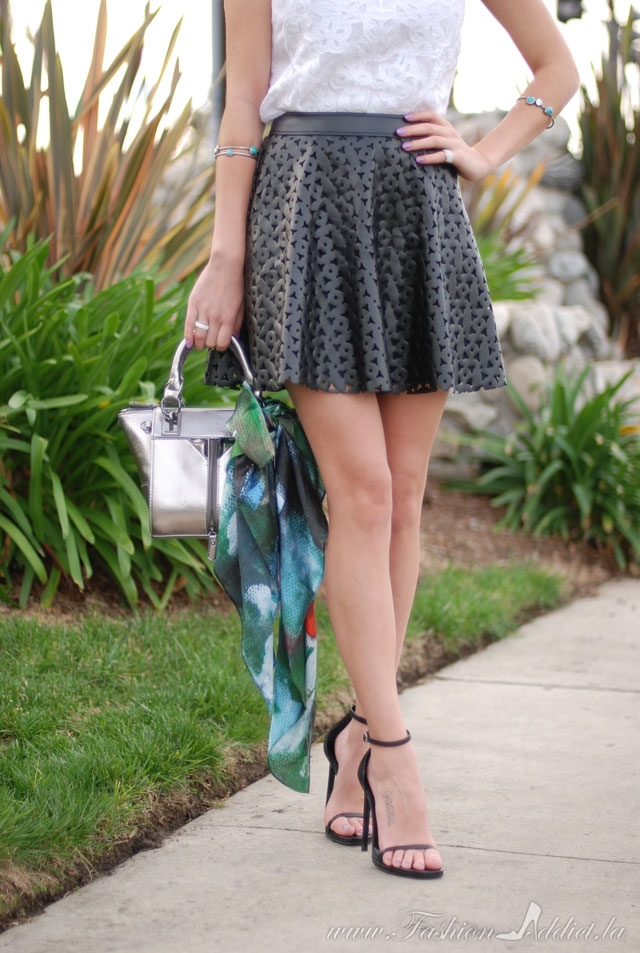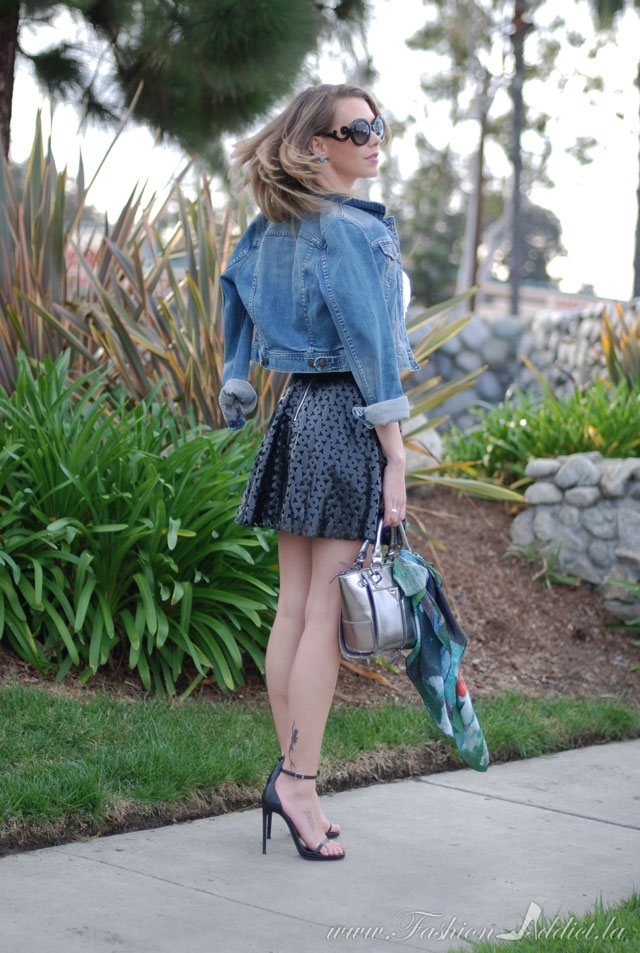 Shop the Look:
My Outfit Details:
Top: Marciano. Skirt: 1State c/o. Heels: Saint Laurent. Shades: Prada.
Jacket: Abercrombie & Fitch. Bag: Danielle Nicole. Scarf: M Dot c/o.
Earrings, Bracelets and Necklace: Capwell + Co c/o. Rings: H&M, Nordstrom.