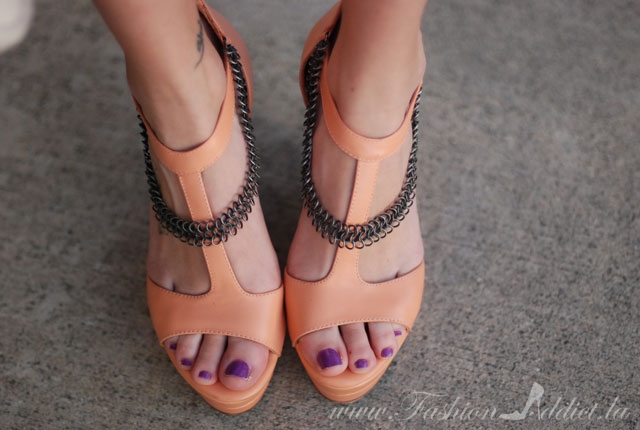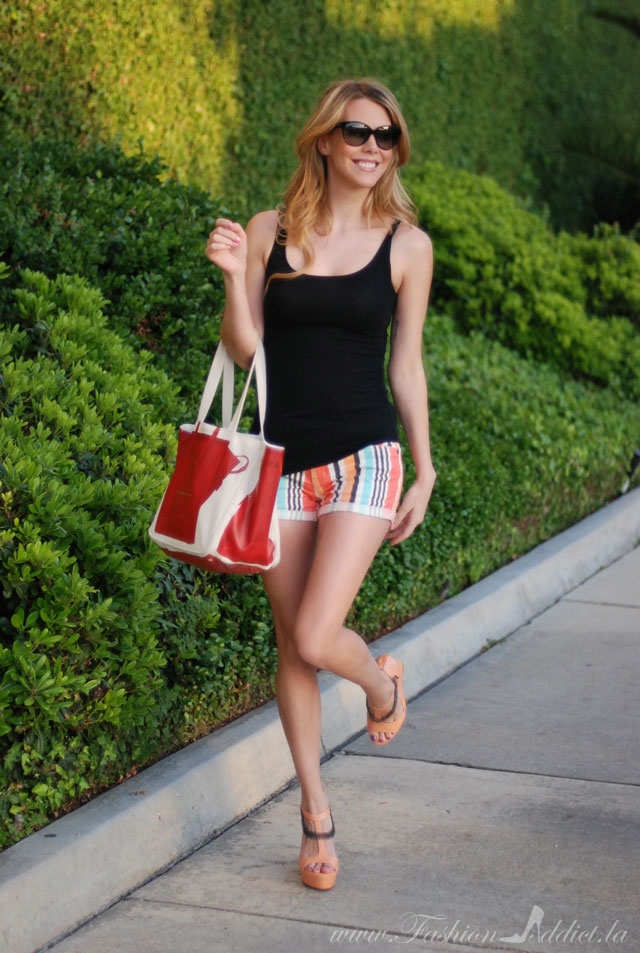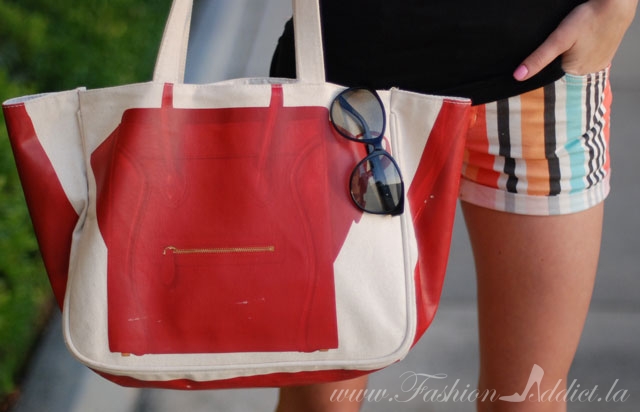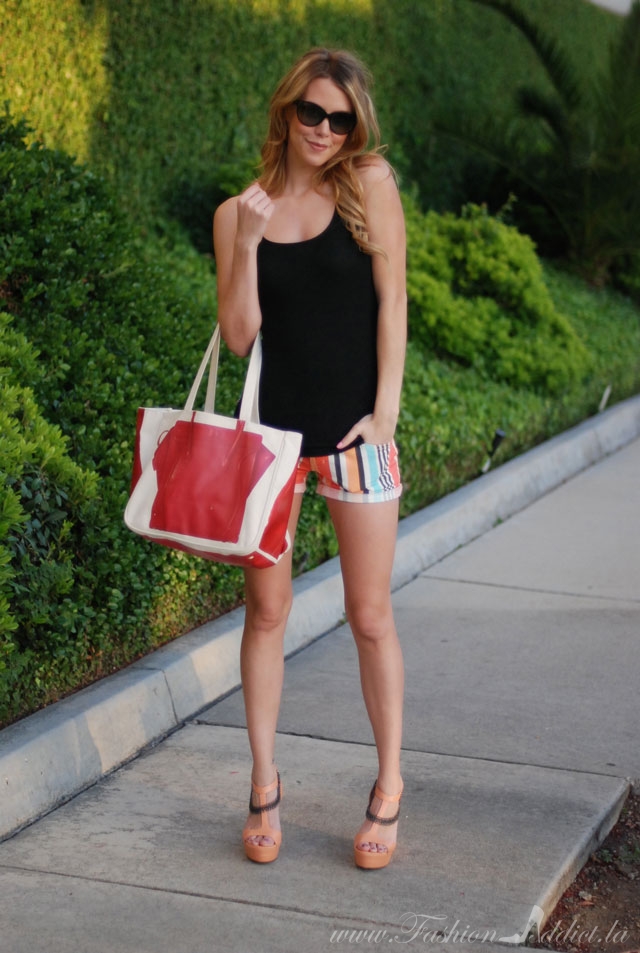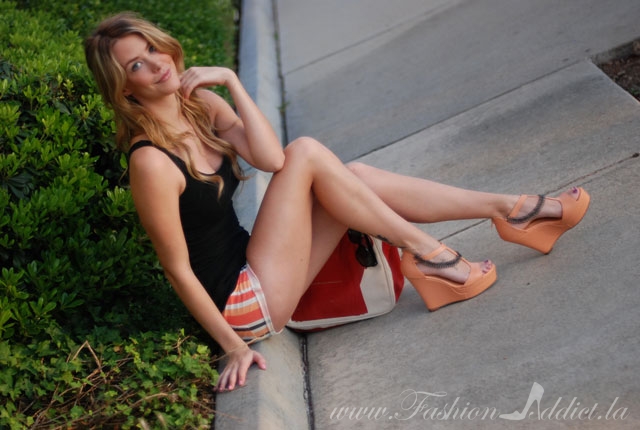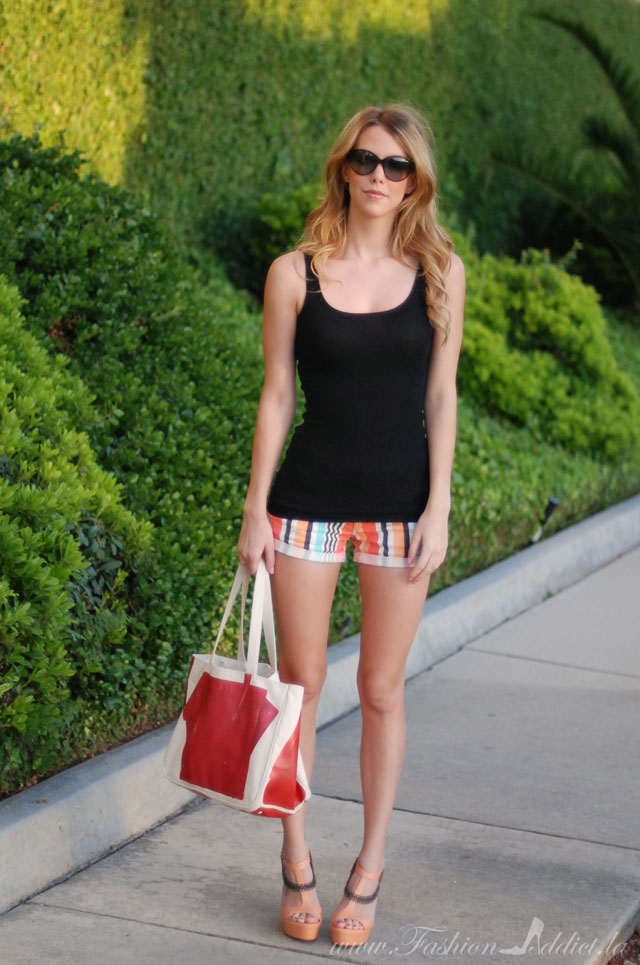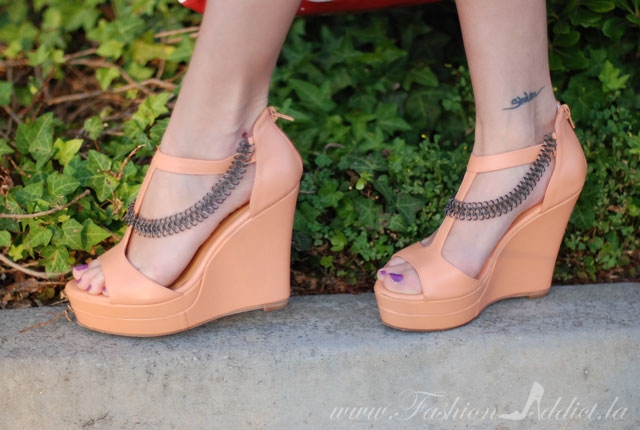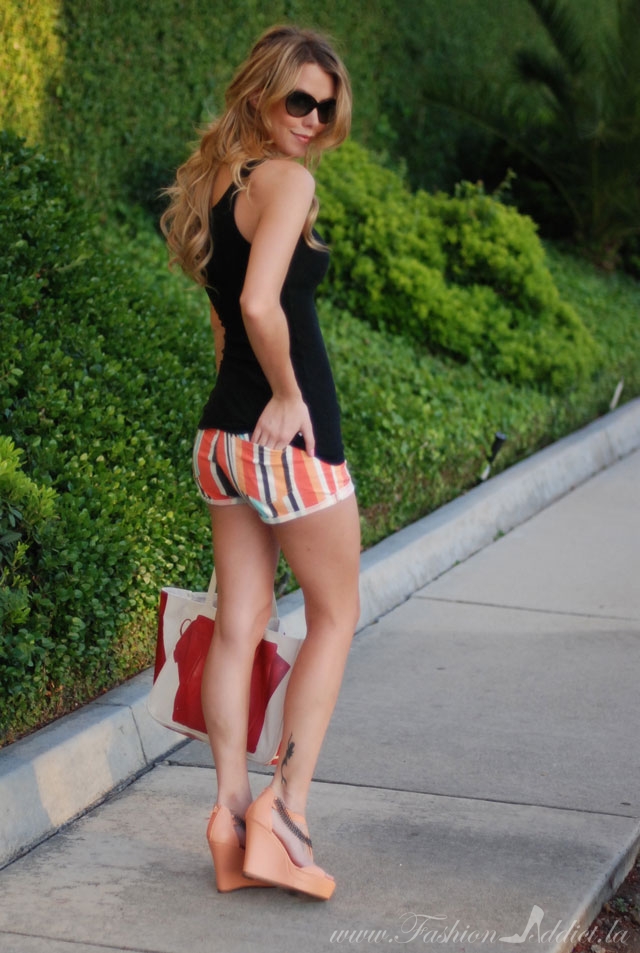 Tank top: Mossimo. Striped Shorts: BCBGeneration c/o. Chain Reaction Shoes: DanYelle c/o.
Bag: Tursday Friday c/o, more styles here. Shades: Burberry.
Chain Reaction
At first I thought the chains would bother me, I imagined that they would flail around while I was walking, they do swing from side to side a little but I don't really notice them. The pretty peach-ish color is subtle and soft and matches these shorts perfectly. I wanted to stay casual so I added a simple black tank, and this adorable tote from Thursday Friday, and let the shoe jewelry be the statement piece by not wearing a lot of accessories. What do you guy think about shoe jewelry? Will you try it? I love these, these, and these… Big day tomorrow, so I'm out!
P.S. I think they're sold out of this Celine inspired one- but I'm also eyeing this one.
With love from Hollywood,
Kier