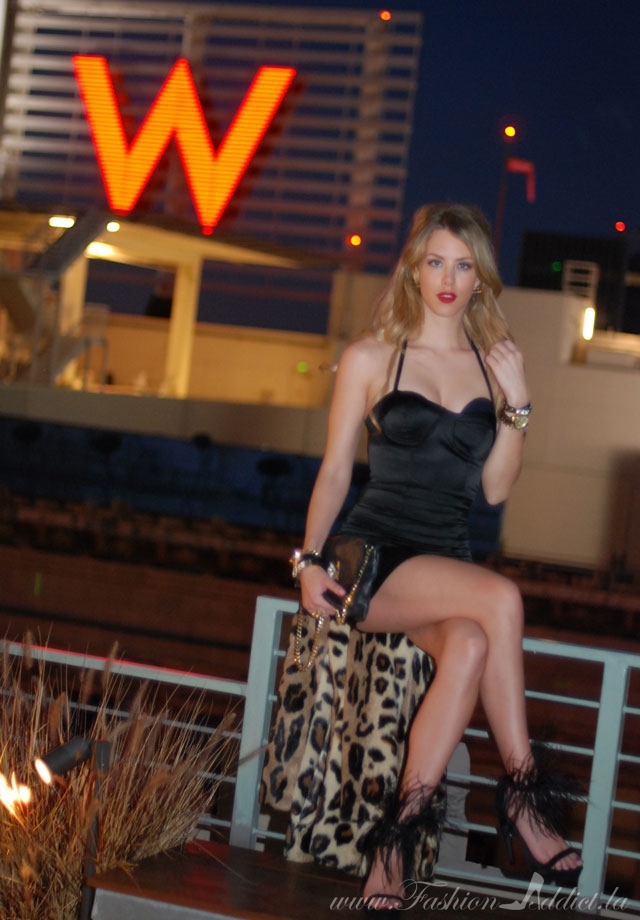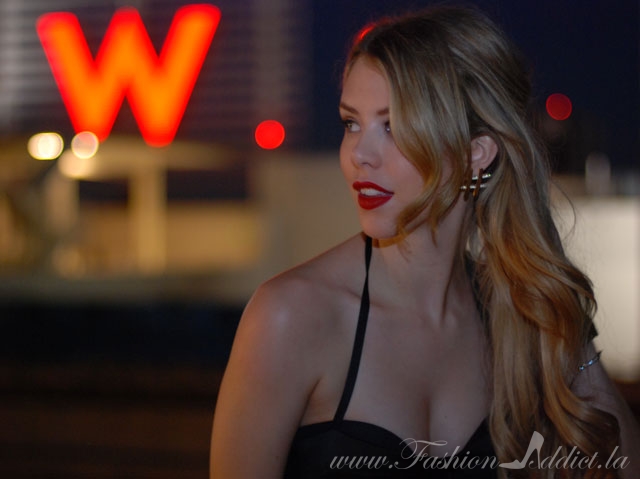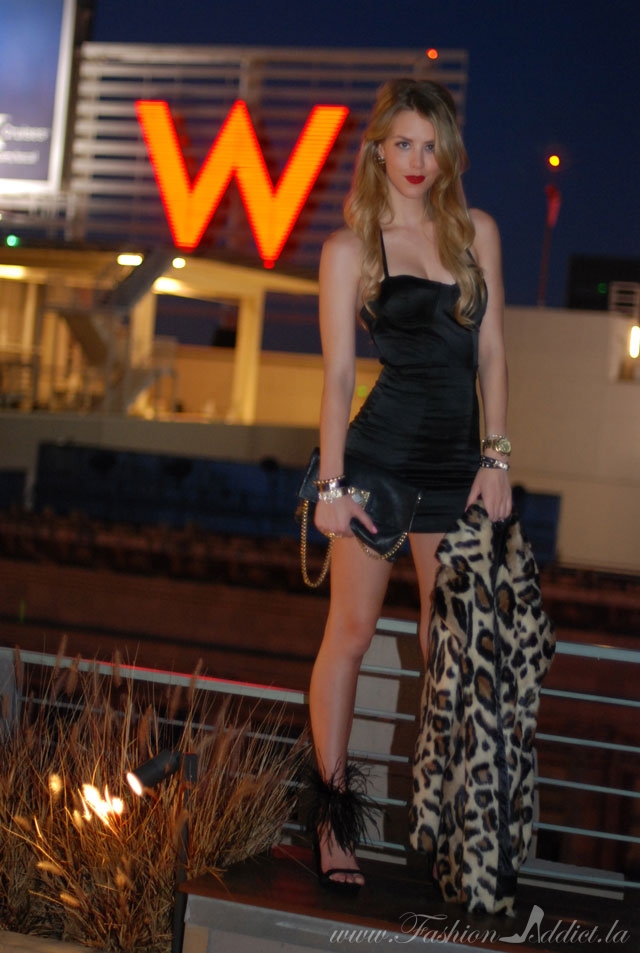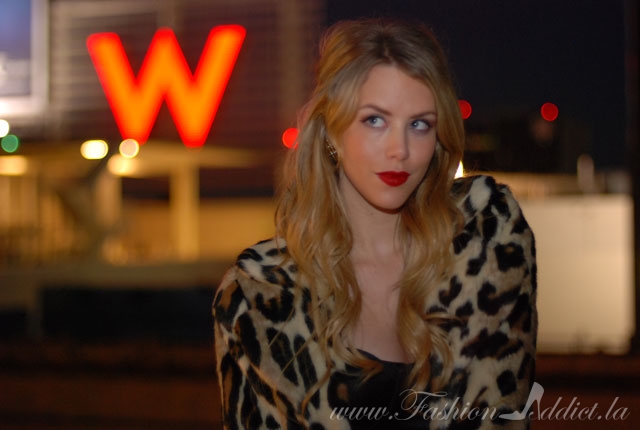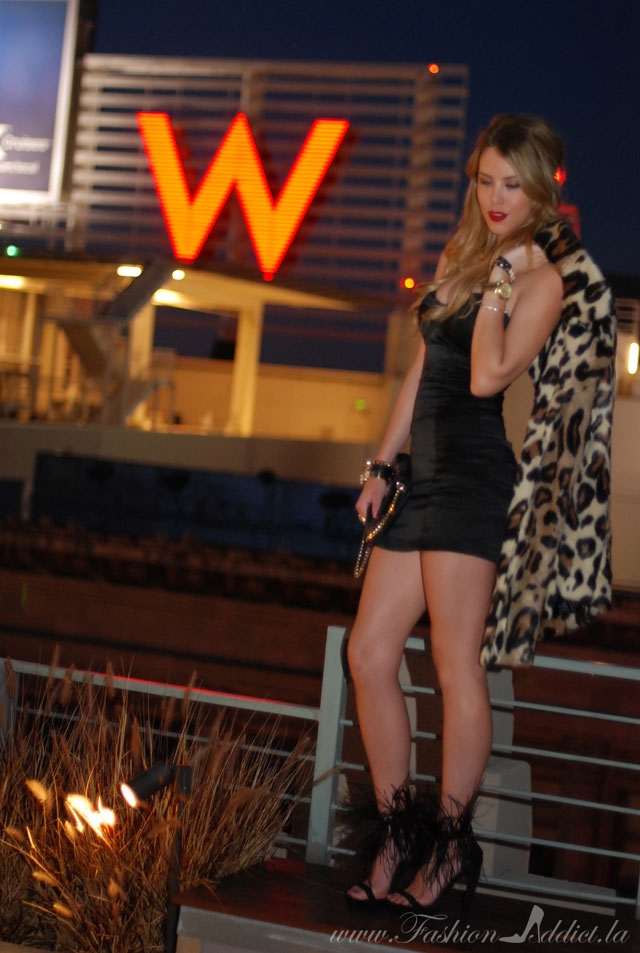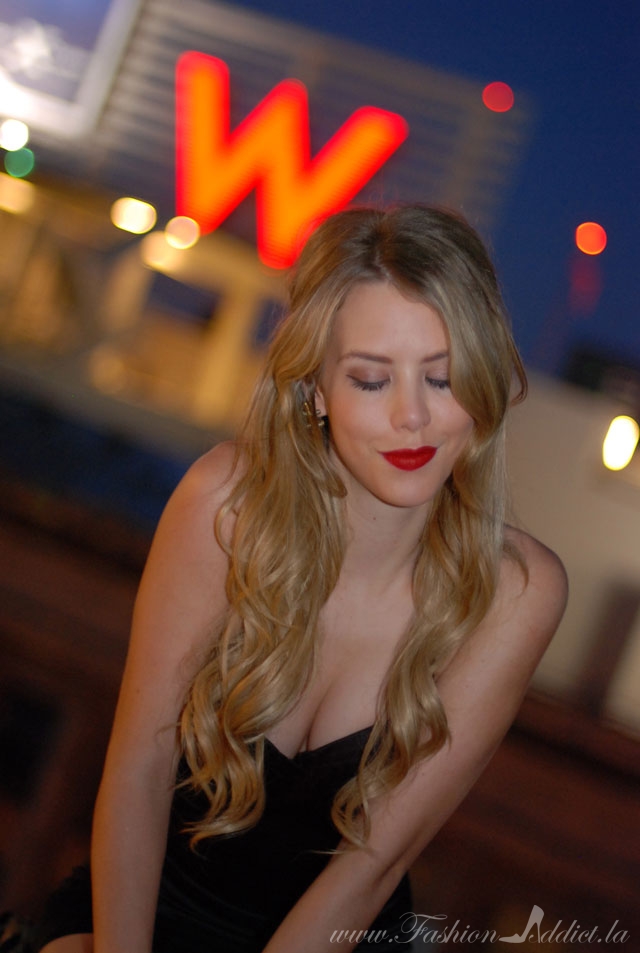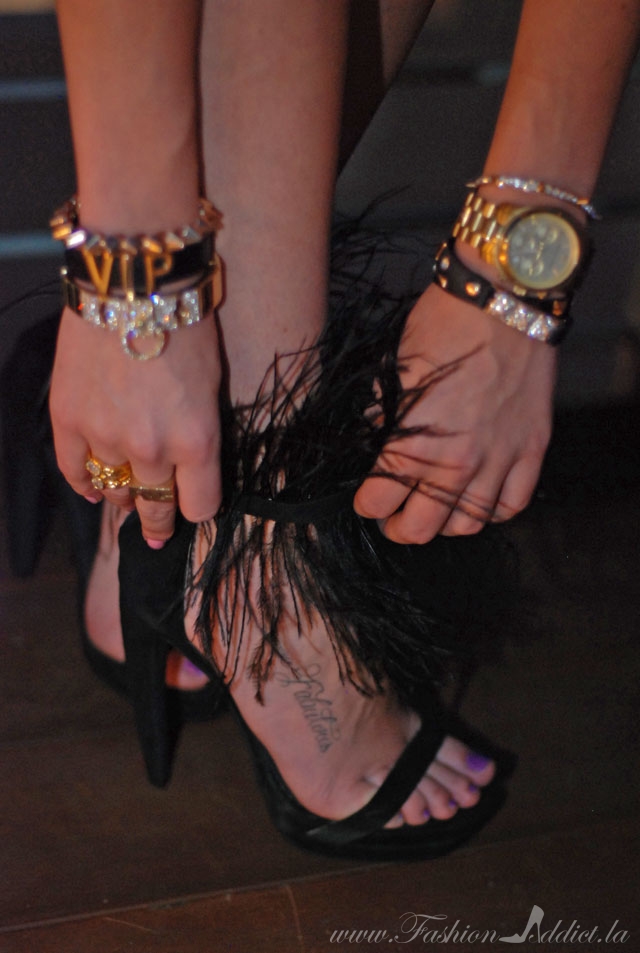 Dress: Forever 21, very old, similar. Feather Shoes: Bebe, S/S '12, similar here here, and here.
Coat: Bebe, F/W '12, similar. Bag: Michael Kors, old. Rings: Nordstrom and custom, similar.
Bracelets: VIP: BCBGeneration c/o, similar. Pave Toggle: BCBG Max Azria. Spikes: Aldo, similar.
Pave Pyramid Studs: Gift Shop. Watch: Michael Kors. Mini Pave Spikes: BCBGeneration, c/o.
Red Lips
Okay yes, this is my teeniest, tiniest LBD, rightfully giving new meaning to the term "Little black dress". I got this very tiny dress at Forever 21, ages and ages ago, it originally had two shoulder straps, but the plastic strap adjusters kept snapping and breaking in the back, so finally I just tied them into a halter. I feel like it now resembles a vintage one-piece swimsuit, something Marilyn would have worn; so of course, I felt it only fitting that I add a red lip. With a dress this small I always wear these cotton biker shorts underneath. I wear a cotton blend because it grips the fabric of the dress and holds it down much better than a pair of silky booty shorts from a lingerie store- these shorts make myself and BF a lot more comfortable when I'm dancing up a storm, standing on stage, or getting out of a low resting Uber town car… BTW, have you tried UBER? Enter the Code "SUBERSTAR" for $20 off your first ride. And remember it's okay to look sexy, wear a tiny dress or go sans-bra… but in the words of Coco Chanel, "A woman should be two things, classy and fabulous." Stay classy- Never take off your shoes until you're home, don't get sloppy drunk, and make sure you're not flashing your Britney all over the place. (If you don't know what a Britney is, google "Britney flash")
P.S. I'm equally obsessed with my #Hashtag earrings and VIP bracelet, I'm pretty sure I'll be wearing them together for a while, they are just too pop-culture perfect to deny.
With love from Hollywood,
Kier