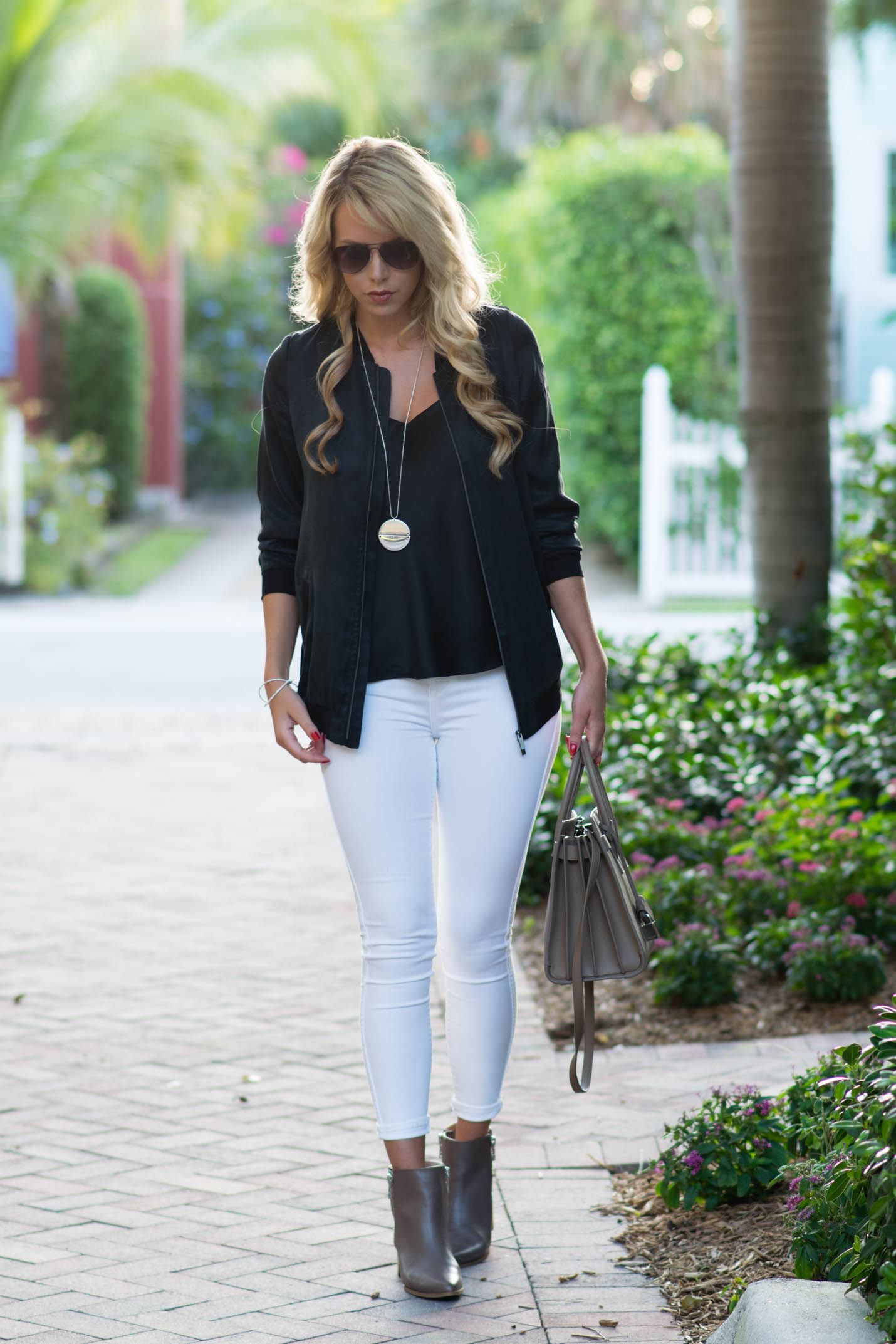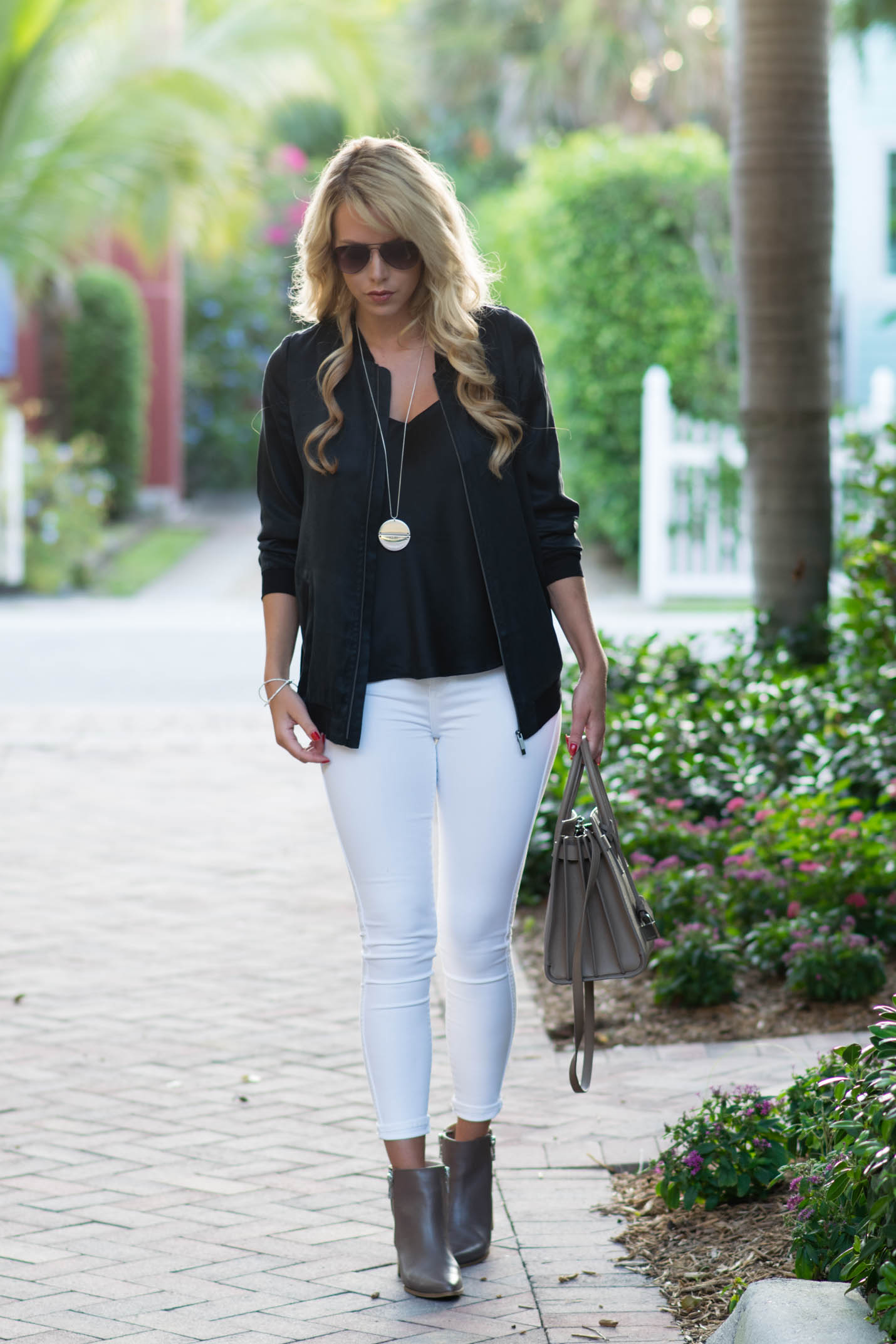 Hello and welcome to the Monday-est Tuesday ever!
At least there is this cute look featuring Yummie loungewear to share with you! Remember Heather Thomson from the Real Housewives? Well, as you may know, she had a kid, and with that generally comes some weight loss issues so she took a trip to the shapewear isle and was extremely disappointed with the selection. (Been there!) With that disappointing experience, she knew there was a better way and thus Yummie by Heather Thomson was born!
My body is far from perfect but I don't yet have a major need to wear shapewear.. which is why I'm so excited to share with you, Heather's line of loungewear! If you've been following me for a while you know I have a sick obsession with white jeans and black silky camis. The tough part about white jeans is that they can be super unflattering if they're cut wrong or too thin (think saddlebags and cellulite). And the difficult part about silk tops is that they're too delicate and hard to care for.
Alas, Heather to the rescue has solved my problems and thrown in a chic (machine washable) silk bomber jacket too! (So in right now.)
These white cropped jeans are the perfect length to show off ankles, or stilettos, the pockets are placed high to give a lifted look. The fabric is light, but thick enough to camouflage dimples and won't loose shape or stretch out (no baggy butt here!) The medium rise disallows "muffin top" yet they dip in the front and sport a shortened zipper for a "low rise" look. (She thought of everything!)
This silk top is also machine washable (no crazy dry cleaning bills!) and long enough to cover the button on your pants so you don't feel like you have to wear a belt, yet short enough to show off your lifted rear. :) The dainty straps are sexy and reinforced so they're perfect for wearing often if you're a "uniform" dresser. Plus this stunner comes in white and blue too!
See my shapewear review for Yummie here!
Thank you for reading!
With love from NYC,
Kier