Wearable Fall Trends:
Well, it's that time of year again. Fall is the most exciting time in fashion. Yet during fashion week each year, so many of the trends are not wearable for real people or are hard to translate. So, here I'm going to share the most wearable fall trends as well as how to convert runway to real way. Some of these are carried over from past seasons, as all fashion is eventually which is great because you can shop your closet and still be on trend.
Silver on Silver:
(Or just the one silver if you're not on board to glow like a disco ball) Shiny is in and I am 100% okay with it! Kendall pairs her metallic skirt with equally blinding shoes which is super "in" but if you're not as daring, try adding some silver jewelry like statement earrings or a brooch. A silver skirt may seem intimidating but pair it with a classic sweater or white button down (a la Style Lovely) and it's uber chic and totally wearable!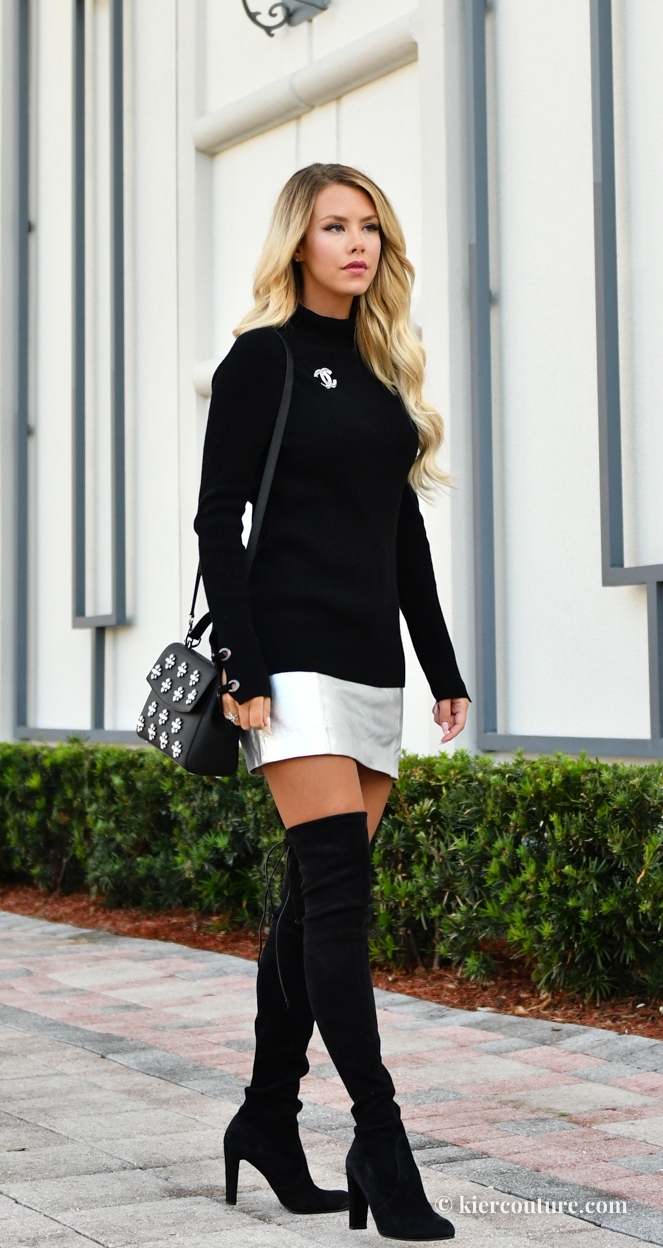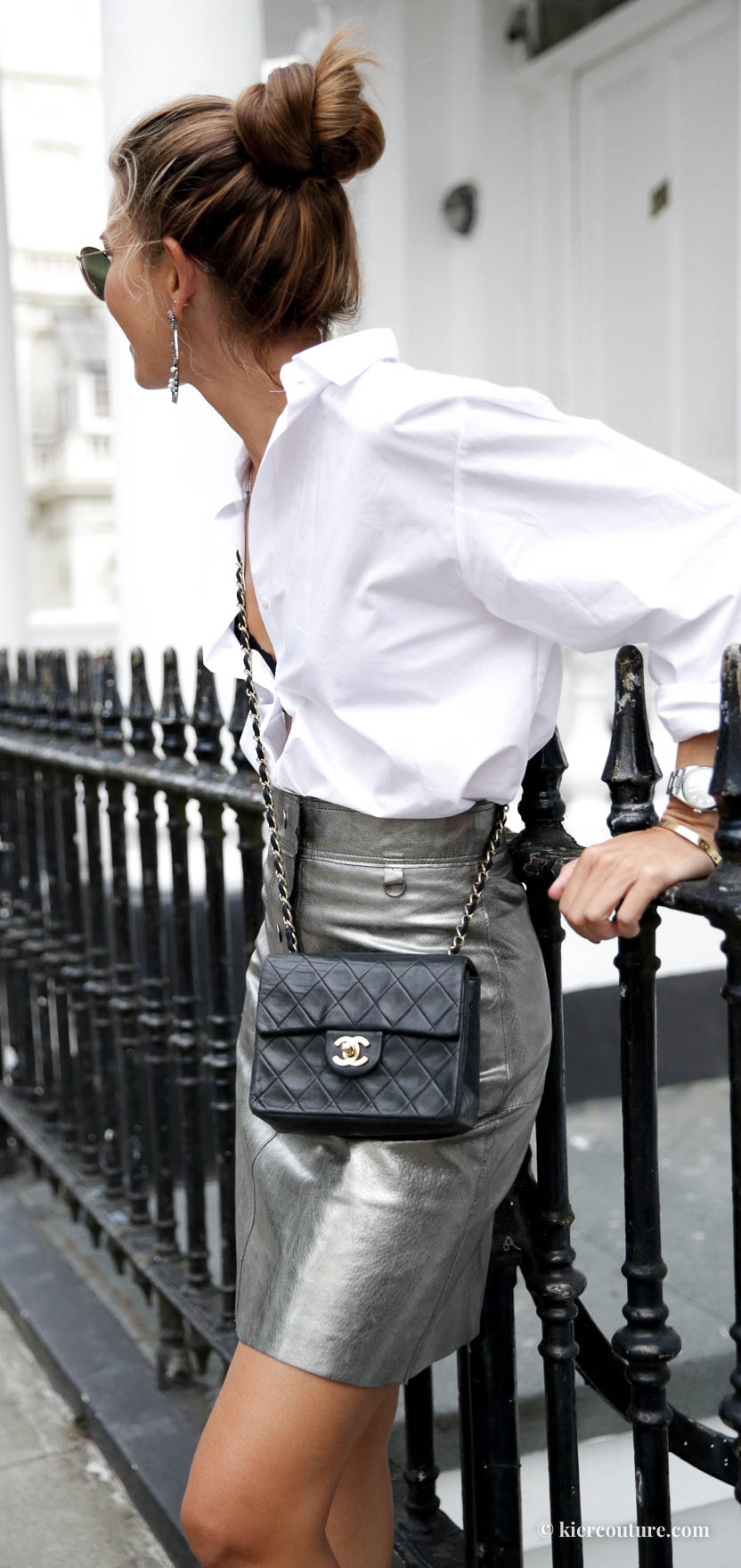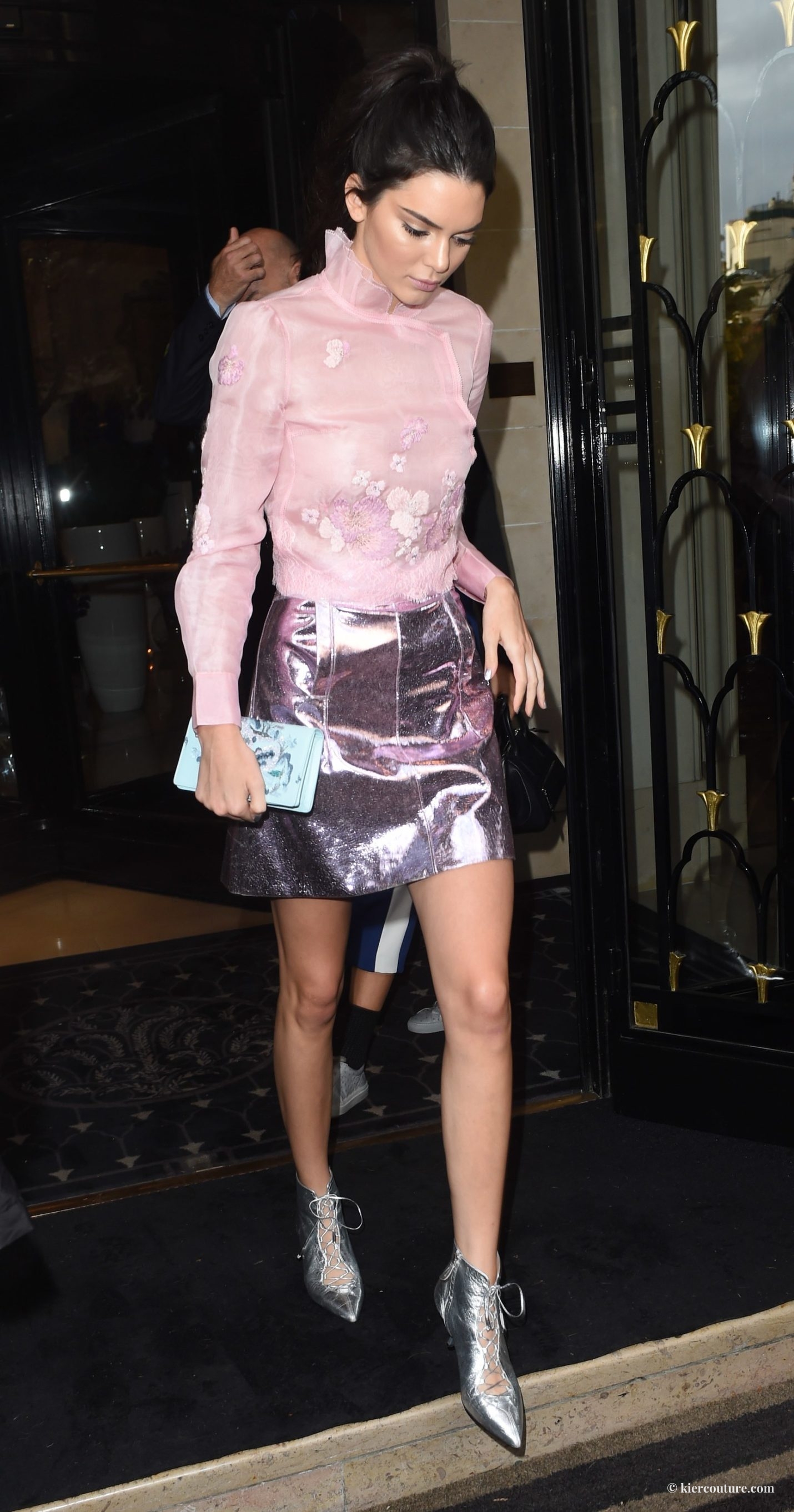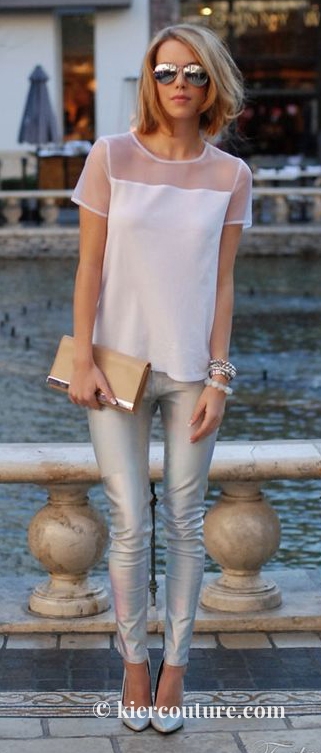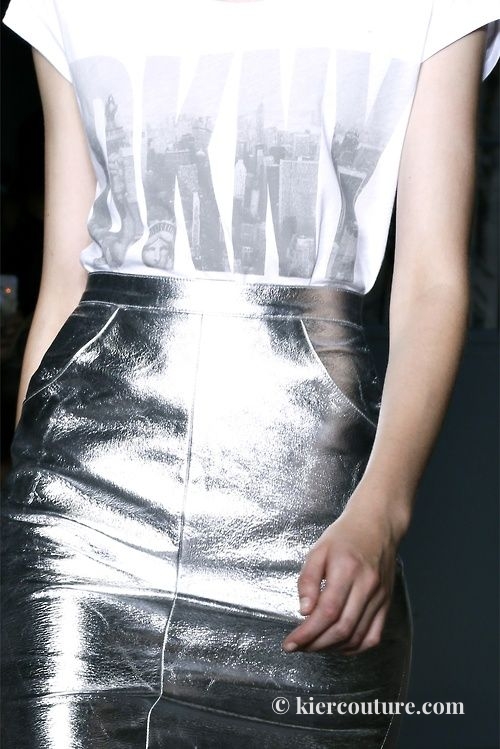 ---
Leopard Print (and Brights):
If you ask me, leopard print never goes out of style. But the way it's being worn now is a little bit more daring. Leopard on Leopard and Leopard mixed with brights are both a lot of fun. I love this trend because I see leopard print as a neutral capable of being paired with anything. Shae kills another trend by wearing super bright sock booties and does it perfectly.  Shea's Instagram. Caroline's Instagram.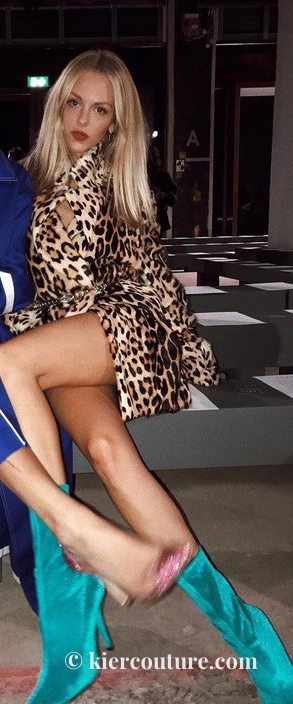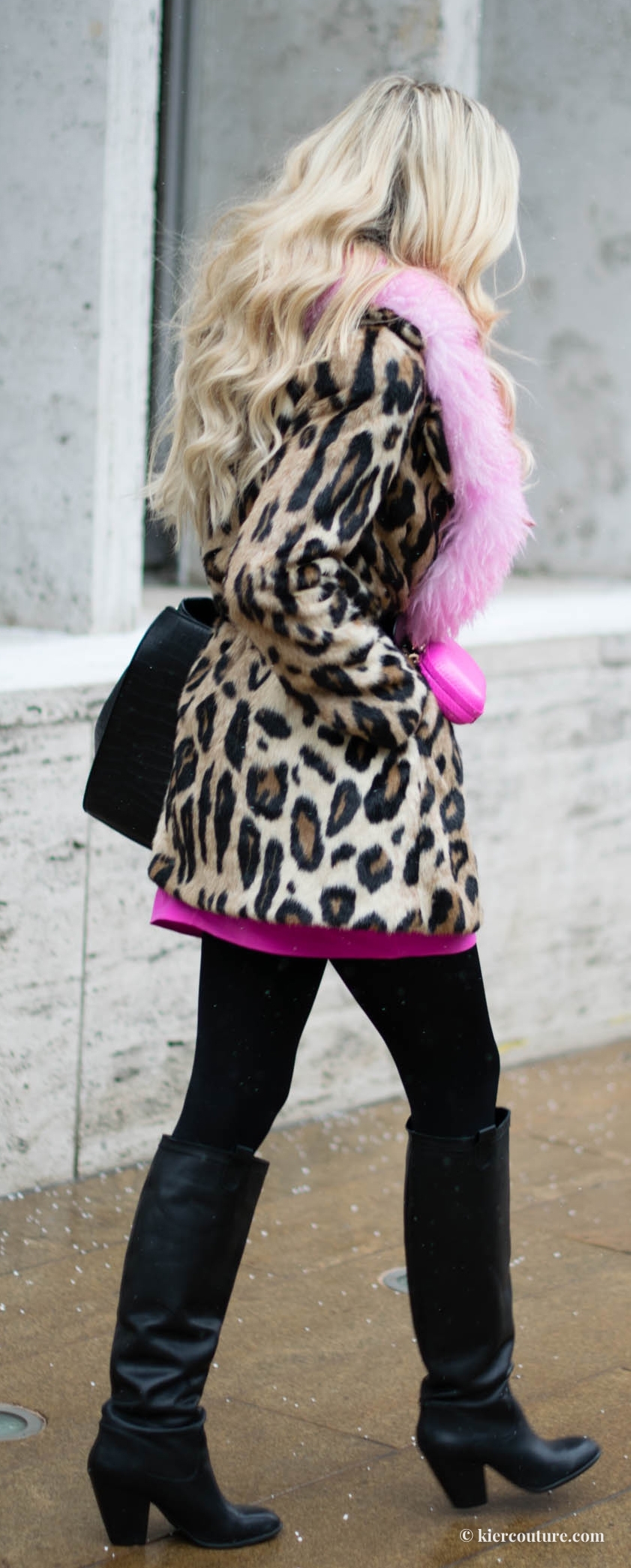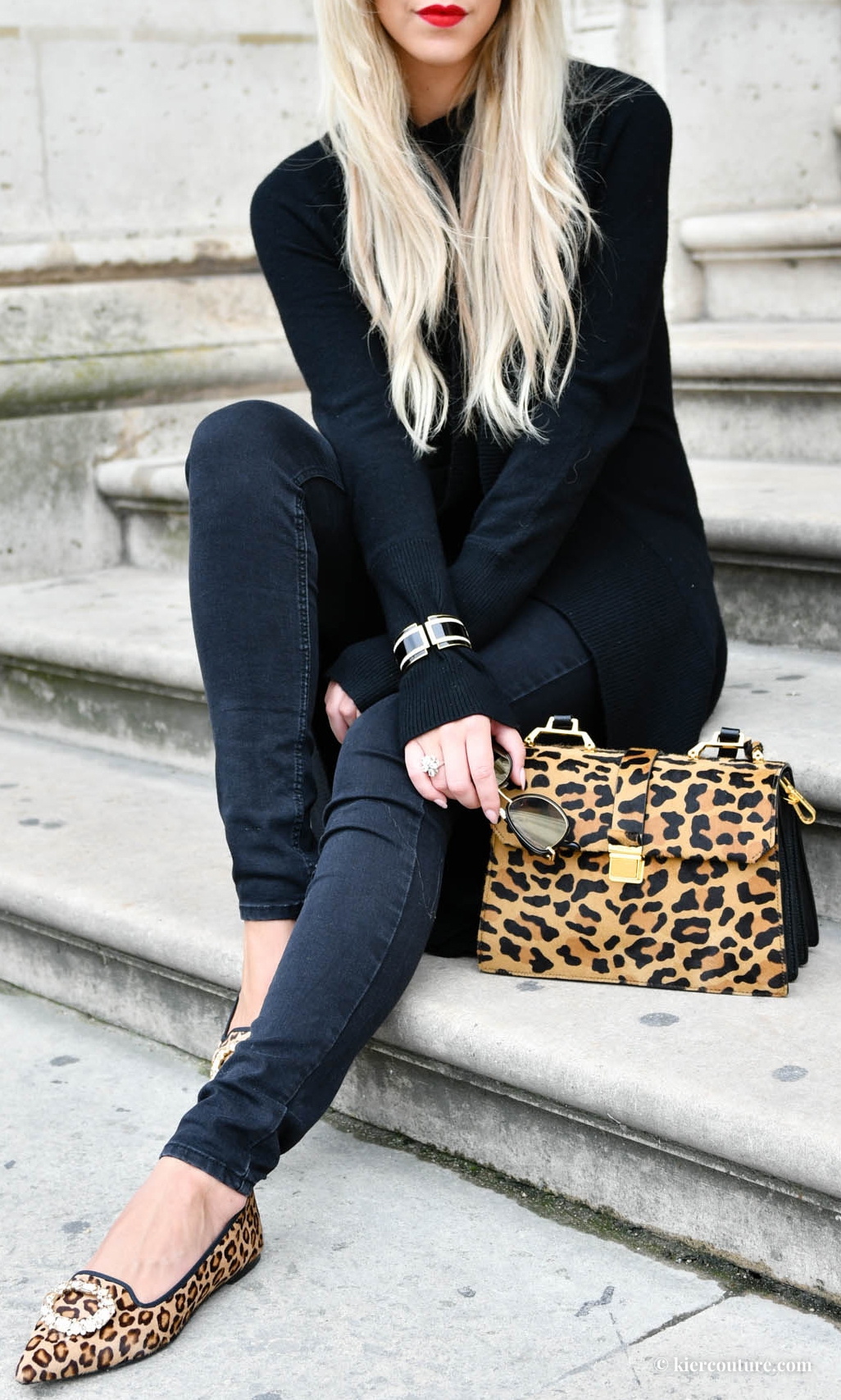 ---
Yellow:
From Canary to mustard, yellow is in. Pair it with classically fall pieces like boots and layers to make it feel current and not like you forgot to transition from summer. I especially like black paired with it as it feels uber fresh and fashion-forward. I also love this bright yellow and green combo. (Miroslava Duma. Alexandra Pereira.)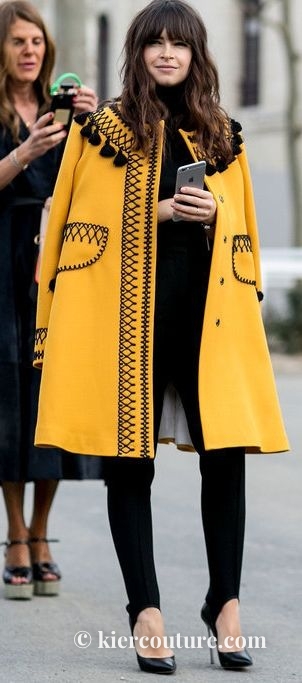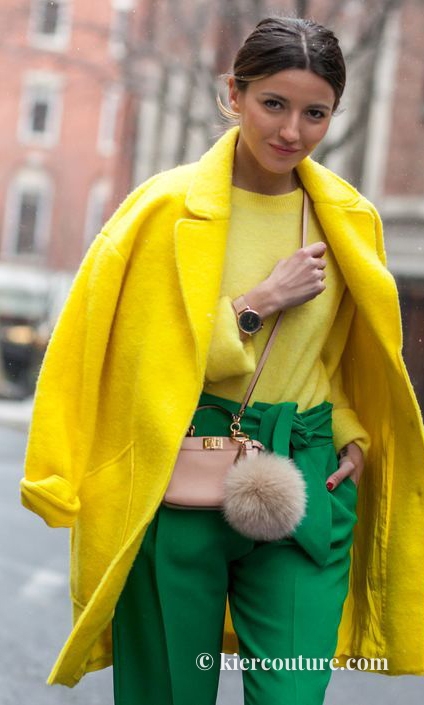 ---
Plaid and Check print:
The whole school girl trend is in, to be honest. I specifically love a classic plaid skirt but there are lots of fun blazers out right now too! Try print mixing with the same color scheme or adding a pop of color to keep it from looking you borrowed your dad's suit.  The Style Bungalow.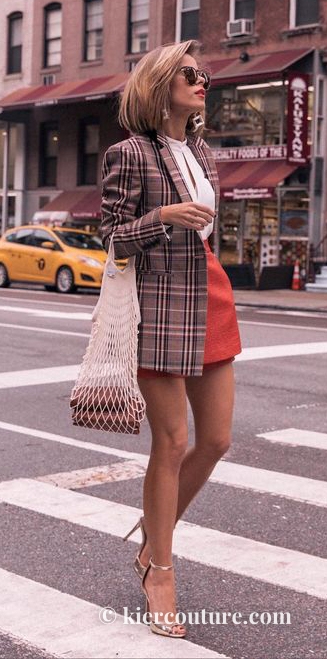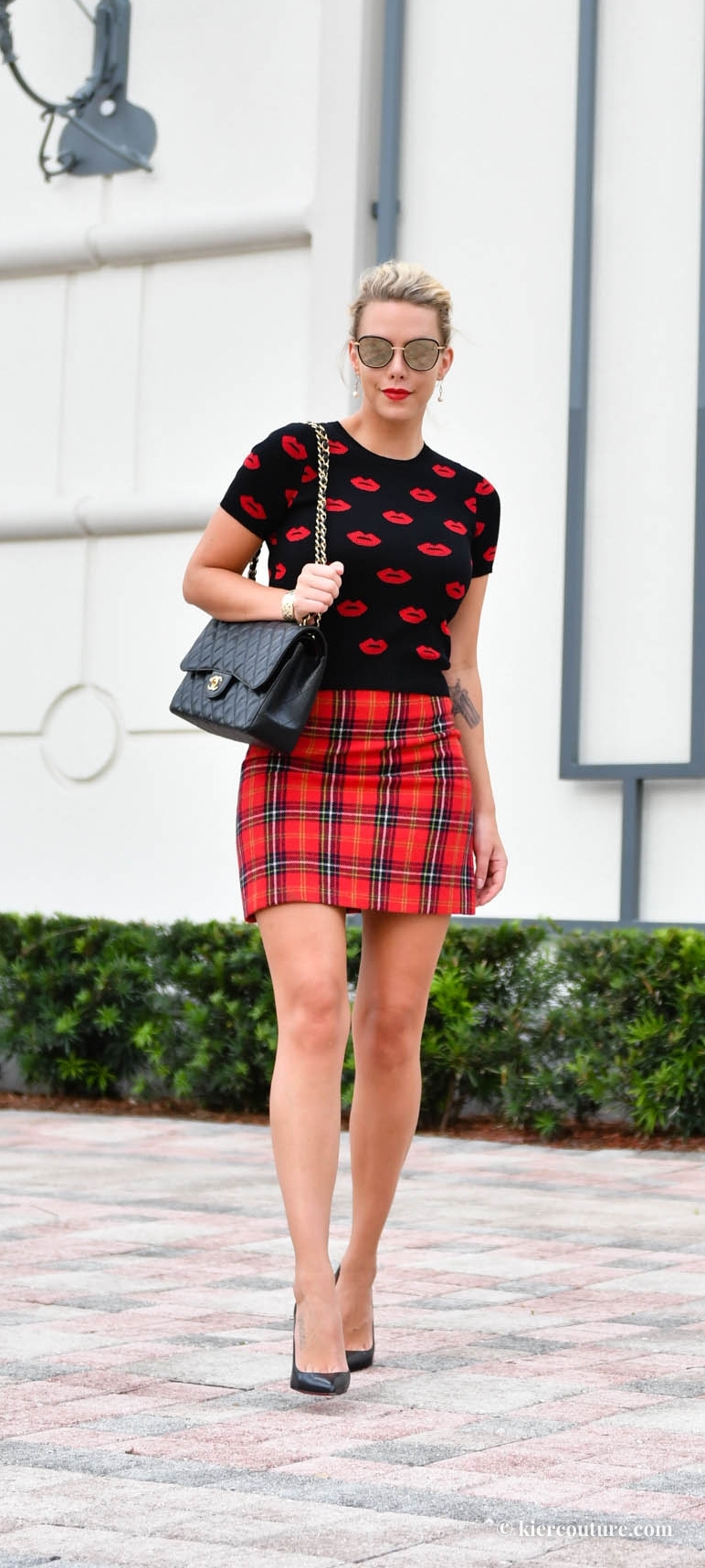 ---
Duster Jackets:
Whether it's a kimono, a soft trench or just a super long cardigan, dusters are IN. This is one of the most wearable trends of them all and one of my favorites. Especially if you live in a warm climate like me, a light duster can give a more seasonal vibe without making you die of heat exhaustion or sweat. Take note of the Yellow and Leopard involved down there- there's no reason you can't rock multiple trends. All images not of me via Pinterest.