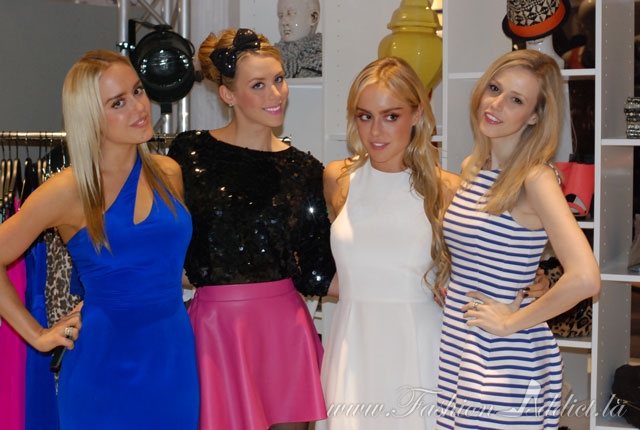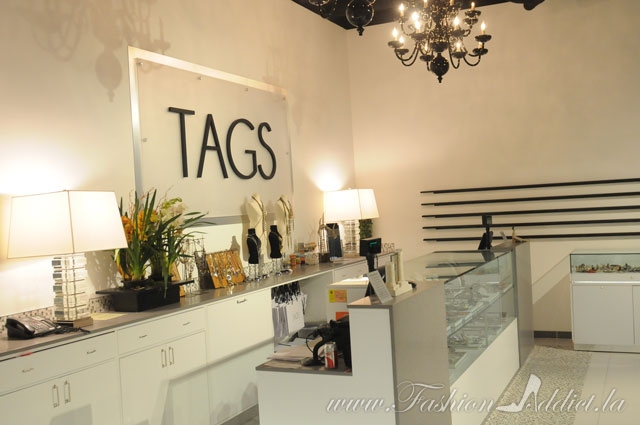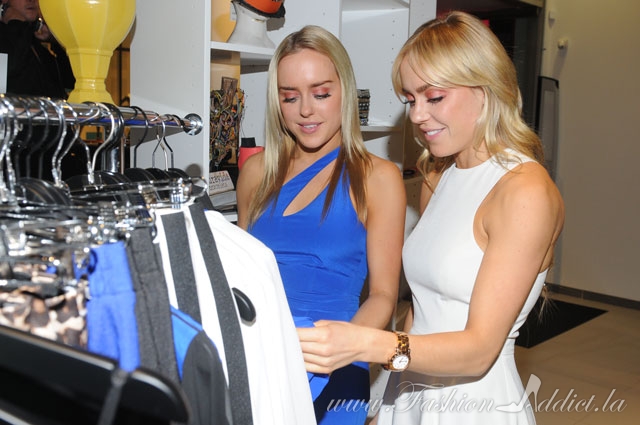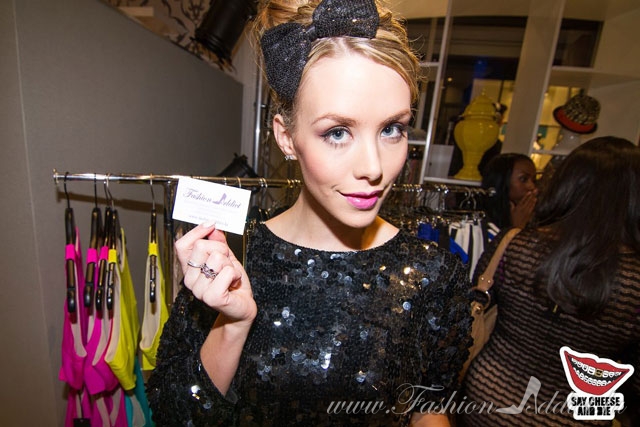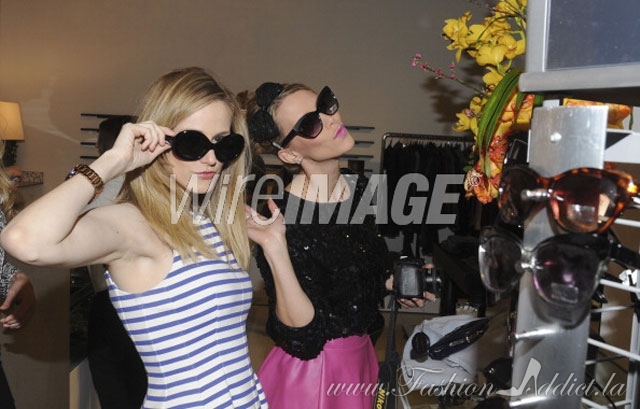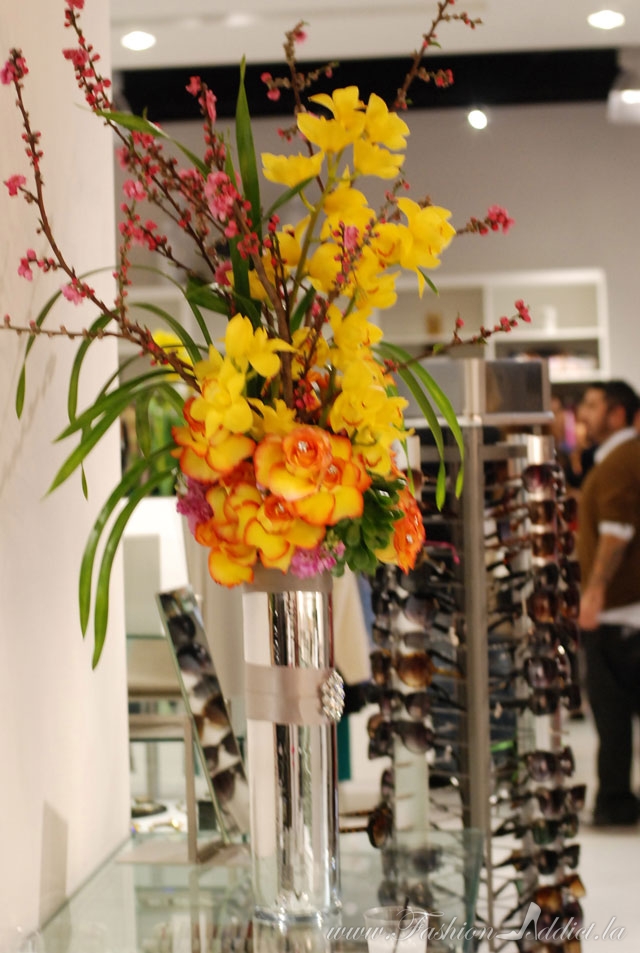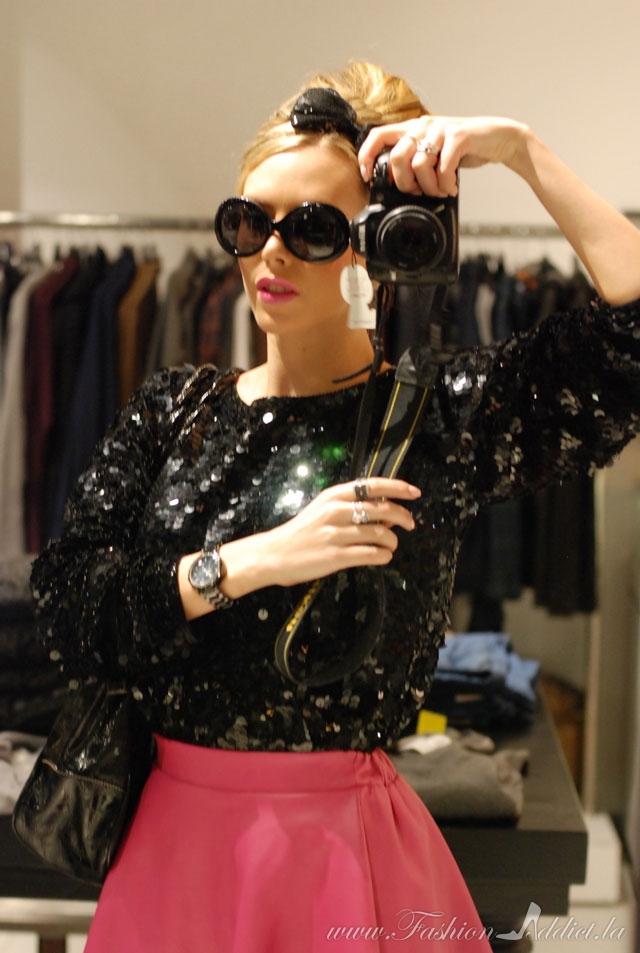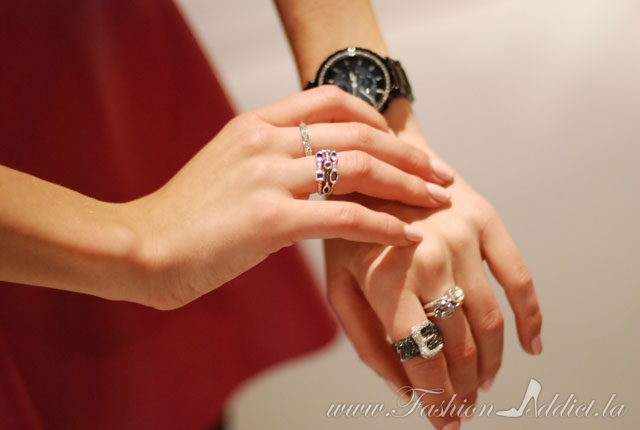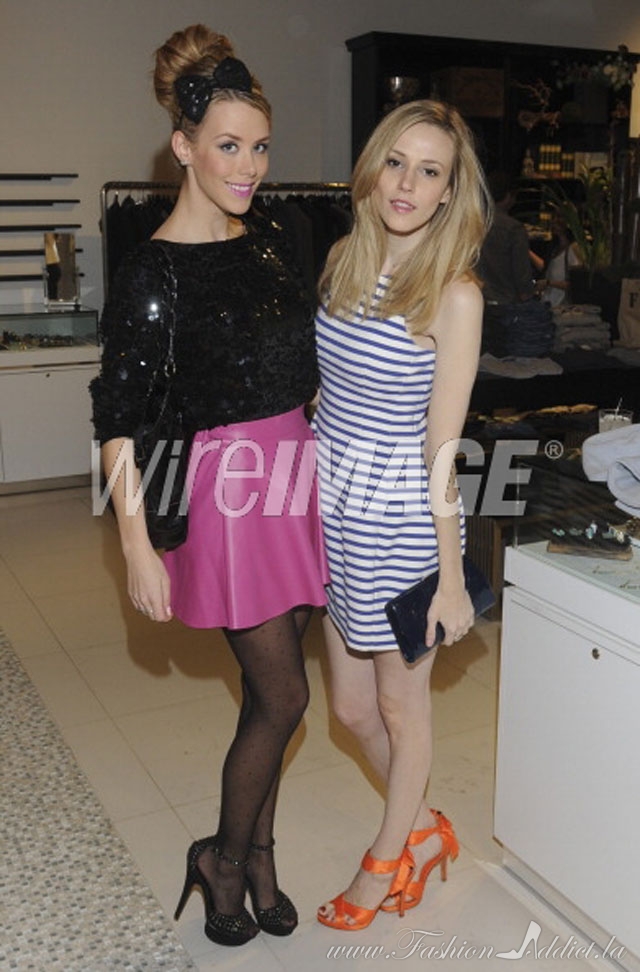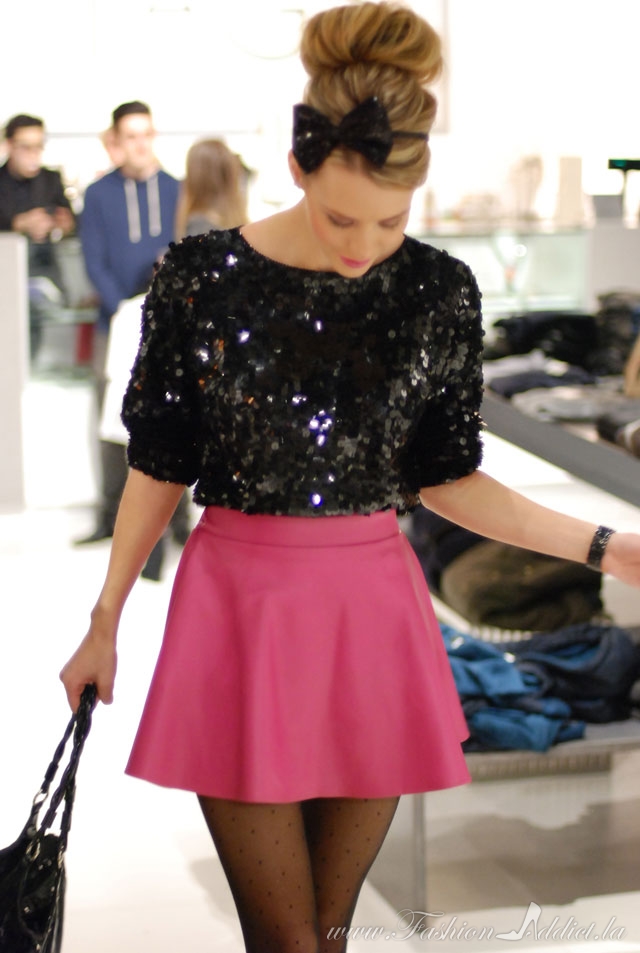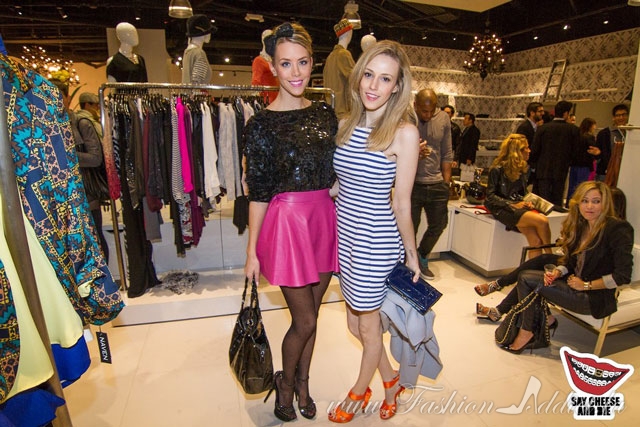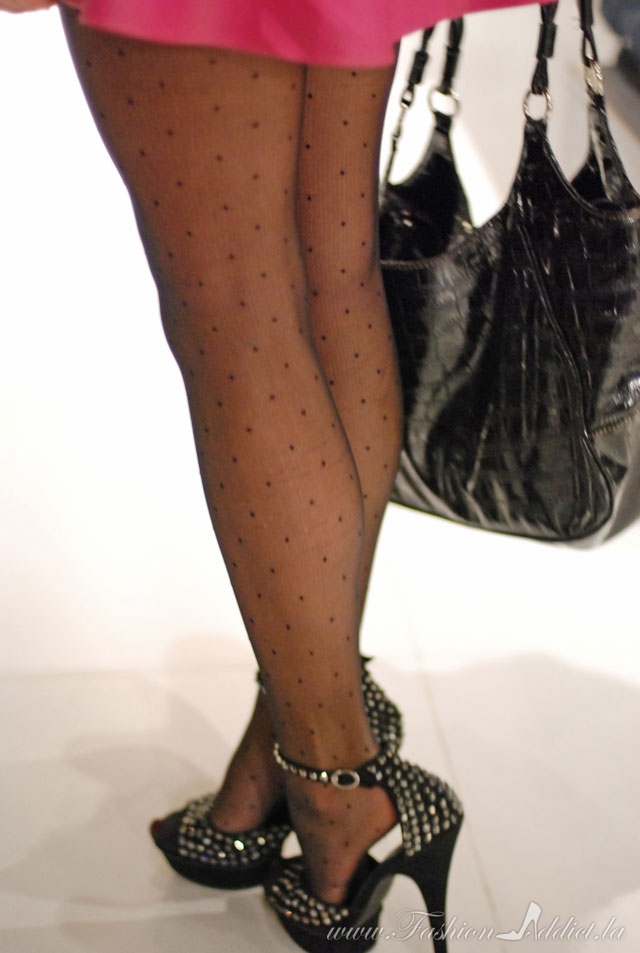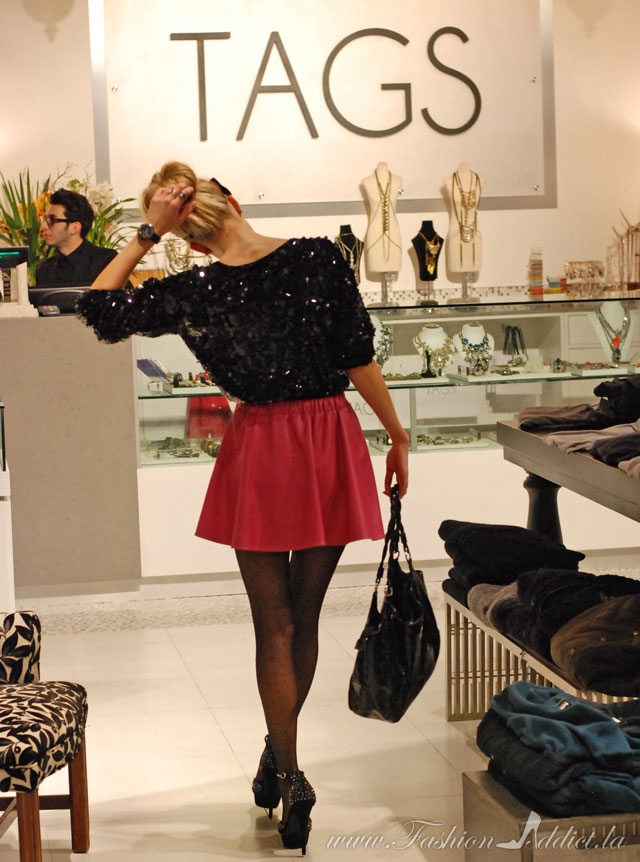 On Me: Sequin Sweater: Vintage, Skirt: NAVEN, Tights: Forever 21- similar, Shoes: Steve Madden,
Bag: Sag Harbor, Rings: David Yurman, Swarovski, Nordstrom, Watch: Fossil
The TAGS Shop Grand Opening Party with the Naven Twins
Last Wednesday was the grand opening party of Tags in West Hollywood. The Naven Twins Alexis and Kymberley McClay who design the line NAVEN were hosting and celebrating their new Spring/Sumer line. The party was great, I attended with my friend Alexis, the stylist behind Scott Rose Style and we had a blast trying on the inventory and shopping. TAGS is nestled behind Rosa Mexicana on Sunset Blvd, and is flawless. I loved the unique and scattered dressing rooms, each one was a work of art and I just wanted to live in them! The layout of the store is fantastic, because the dressing rooms are spread through the store and not in a line against one wall they feel private and personal- I hate not knowing if someone is knocking on my room or the one next to me and awkwardly shouting "yes?" and thankfully Tags eliminated this issue. There were fabulous bouquets adorned with gems in the centers of the orange roses throughout the store, I don't know if the floral aspect will be a permanent installation, but I hope so! This store reminds me of a cleaner, nicer, more gorwn-up, and upscale Kitson, which is perfect because I get the feeling a lot of LA is (or at least I am) "so over" Kitson, lol. Thank you TAGS for the fabulous event, the chalked full gift bag, yummy cocktails and the friendly staff! I will be back very soon!
With love from Hollywood,
Kier
Huge Thanks to TAGS, The Naven Twins, Wire Image, and Say Cheese and Die!