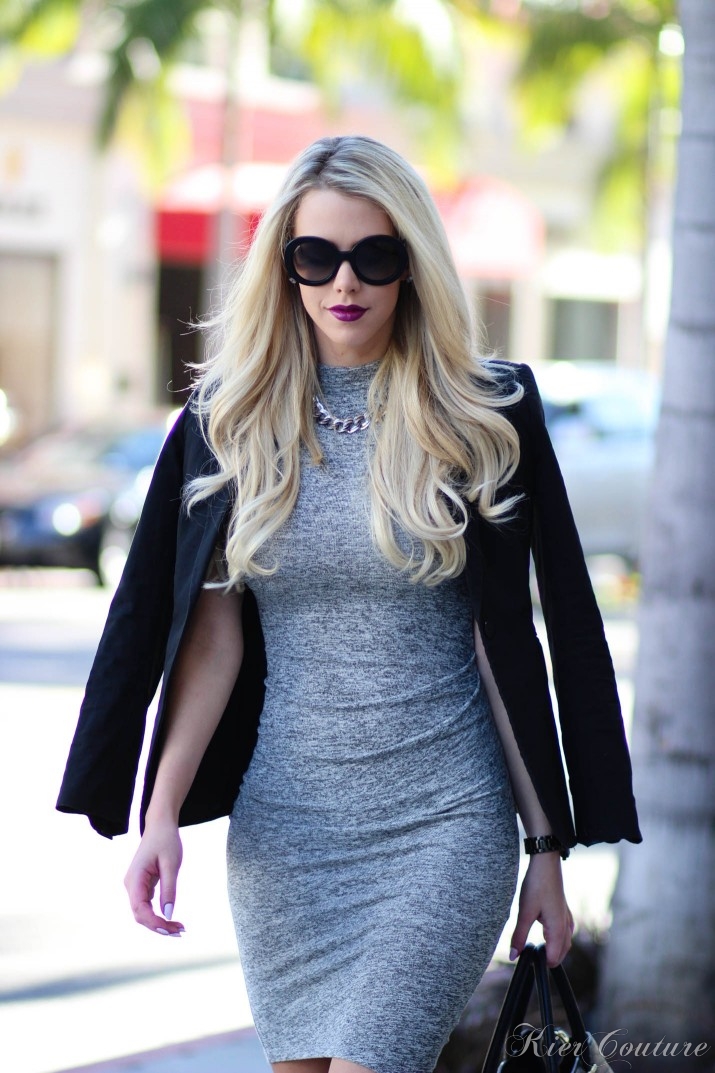 Hey y'all! So lately I've been in somewhat of a slump. Call it writers block, bloggers block, I don't know. I'm just feeling a little uninspired lately. Thankfully this "Miranda" dress from Want My Look makes it easy and polished with minimal effort!
Thank you for reading!
Photos by Laura Yazdi.
With love from Hollywood,
Kier
Shop the look:
Dress: Want My Look "Miranda Dress" (Use code: kier for a discount!)
Heels: Jessica Simpson. Blazer: Zara. Necklace: Vintage. Bag: H&M. Watch: Fossil.
Shades: Prada. Lips: Vincent Longo "Vanguard". Nails: Mod About You OPI.
Hair: Bellami Clip in LillyHair (Use code: kier for a discount!)