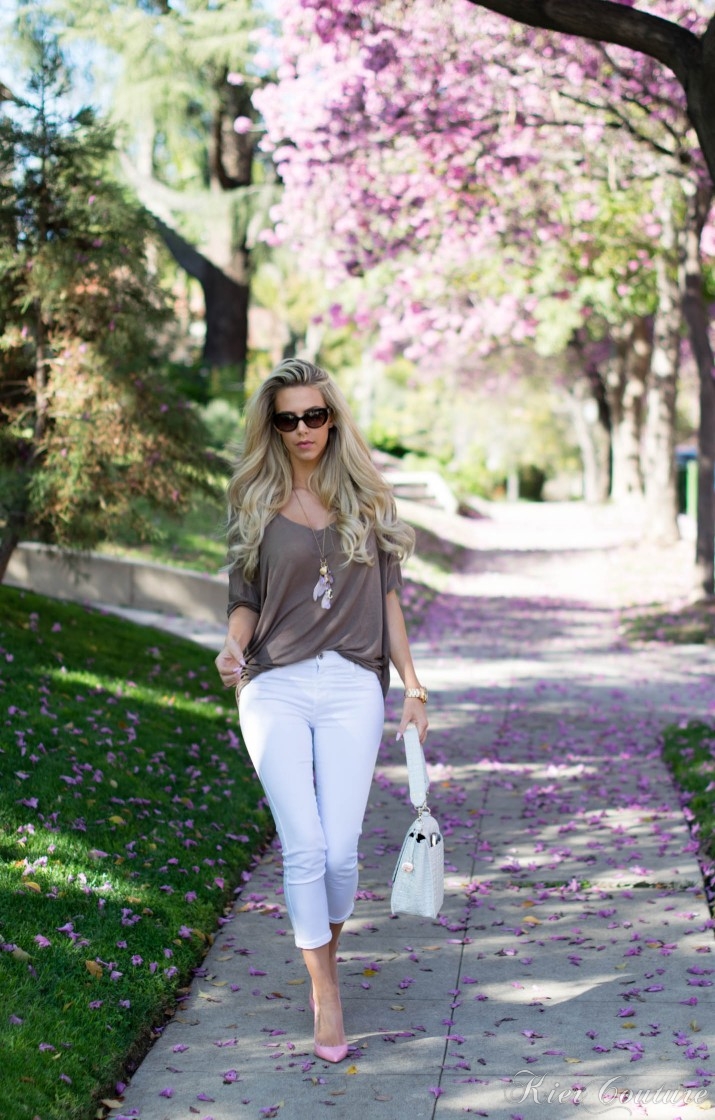 Hi Everyone! Happy Thursday! I am so excited to post this look today because it's the first time I wore my new Christian Louboutin heels! I wore this look last Thursday to Fashion For Breakfast hosted by Katharine Kidd and she was so lovely. I also met some new friends and caught up with a couple old ones! I found this street hiding on the edge of Hollywood and couldn't resist doing a little photo shoot with all the pink surrounding me and the sun peeking in from behind the trees, it was just so magical.
Thank you for reading!!
Photos thanks to Roger.
With love from Hollywood,
Kier
Shop the look:
Top: Urban Outfitters, old. Jeans: James Jeans, c/o. Watch: Guess, c/o.
Heels: Christian Louboutin. Ring and Necklace: Aldo. Bag: Brahmin.
Sunglasses: Kate Spade. Hair: Bellami (Use code: kier for a discount!)

I somehow managed to calm myself down when my shoes came in the mail for long enough to set up my camera and tripod and film an unboxing video, so enjoy: