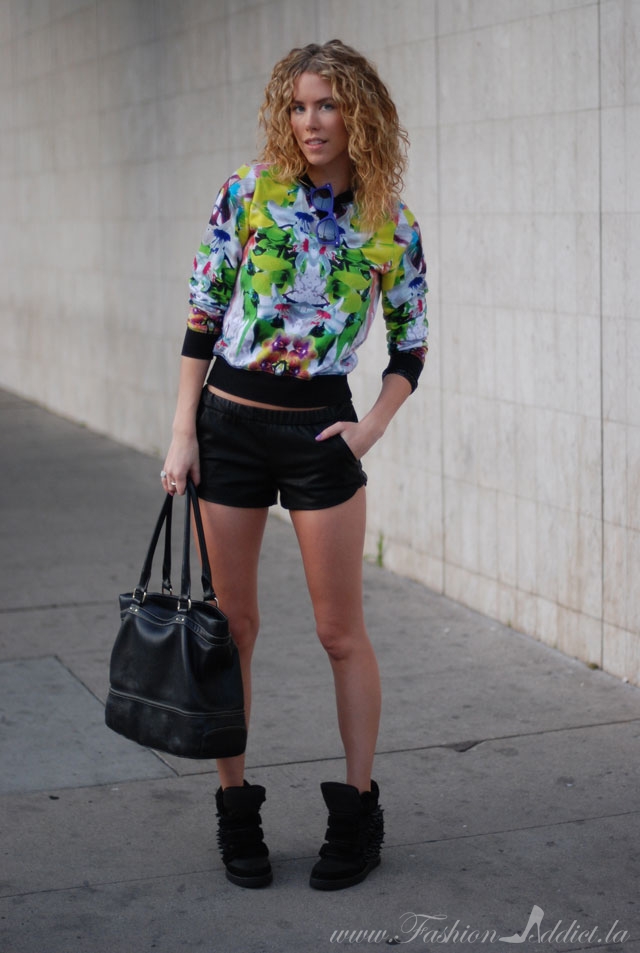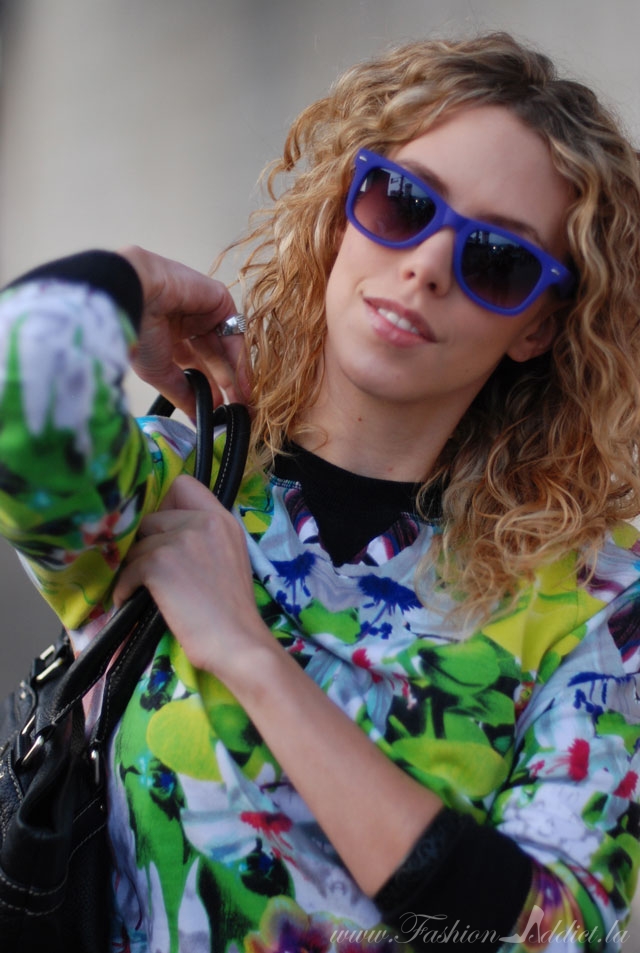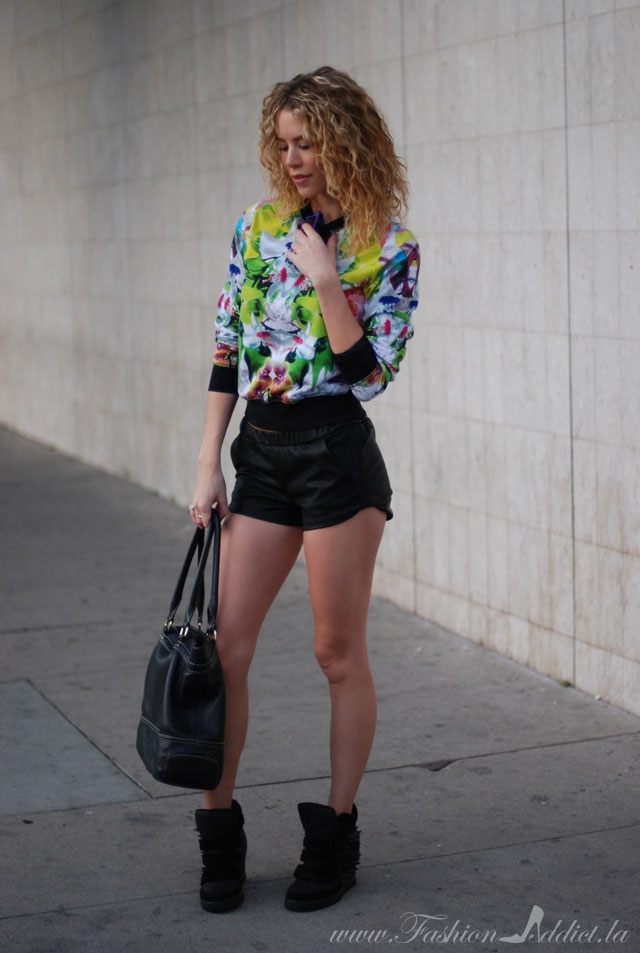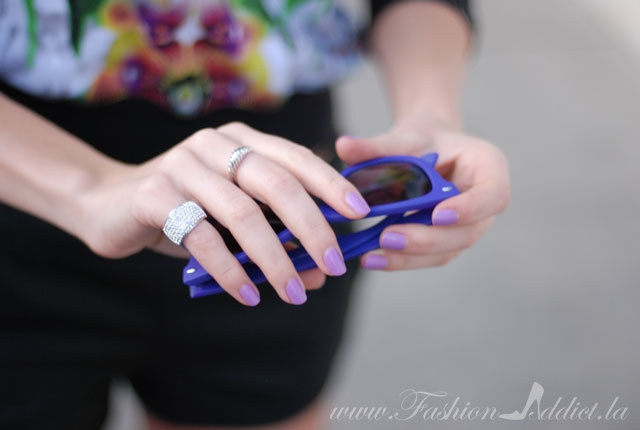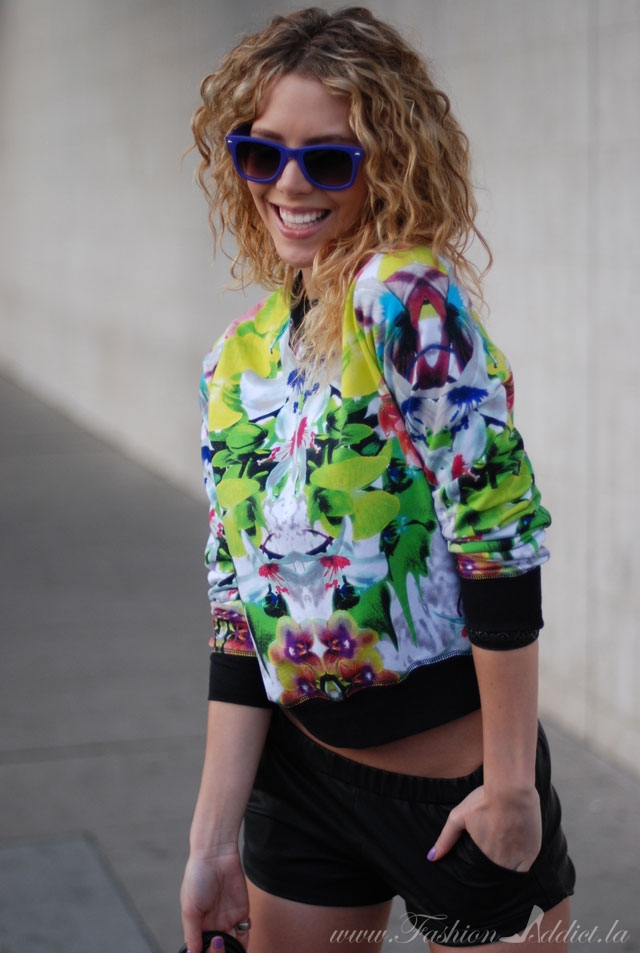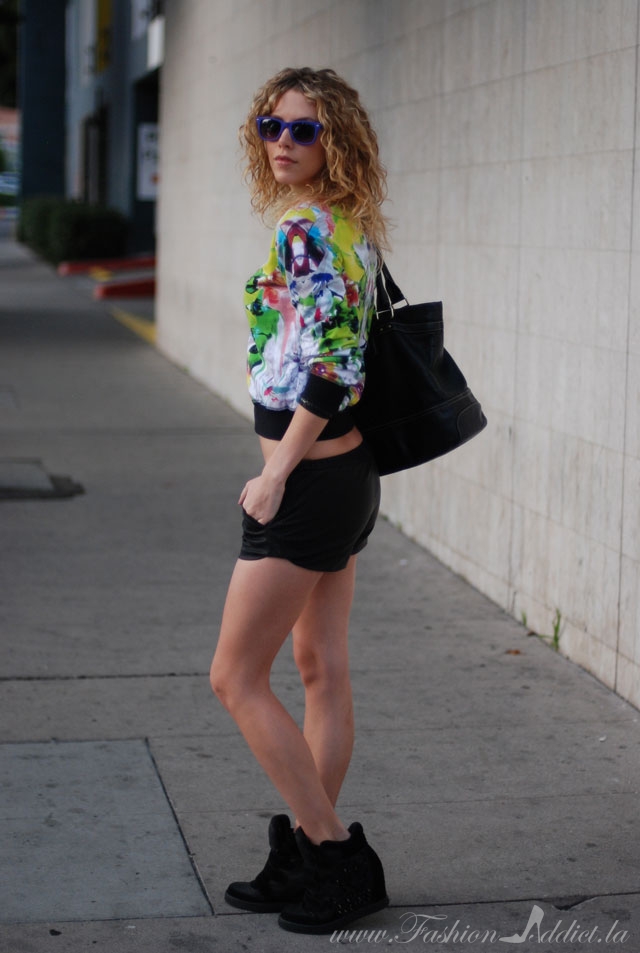 Sewatshirt: Prabal Gurung for Target. Faux Leather Shorts: ZARA, similar.
Wedge Sneakers: Aldo. Pruple Wayfarer: Xhileration. Bag: Kate Spade, old.
Pinky Ring: Nordstrom. Middle Finger Ring: Nordstrom Rack.
Sporty Spice
This outfit totally made me feel sporty, I love these little shorts by ZARA they have an elastic waistband and pockets so they remind me of sweats or track shorts. Appropriately, I added wedge sneakers and this colorful hip pullover. I have mentioned before, that sometimes if I get something that I really love, I'll try to buy two so that if I ruin one I still have another one (I know I get too attached to clothes). So, I was actually in a rural area and thought to check for any remains of Prabal Gurung for Target. To no avail, I wandered off into accessories and found these adorable shades on sale! The purple of these glasses is one of my favorite colors in the sweatshirt's print, so I was kind of excited to debut it with this pretty purple as the accent color. This top is sold out in most stores, and I am super lucky to have gotten it, if you have it too, cheers.
P.S. If you didn't know pinky rings are making a comeback, now you do!
P.P.S. What do you think about my nails? They match my blog, I think I might keep this color for a while! Oh and I'm super excited for Simply Stylist event today, as I found out I'm going to be next friday's Blogger of the Week!!! Stay tuned all day for the Simply Stylist event photos on Instagram and tweets galore!
With love from Hollywood,
Kier
***Win a handmade Thin Hammered Textured Bangle by Belcho USA here!***
HYPE on LOOKBOOK.nu