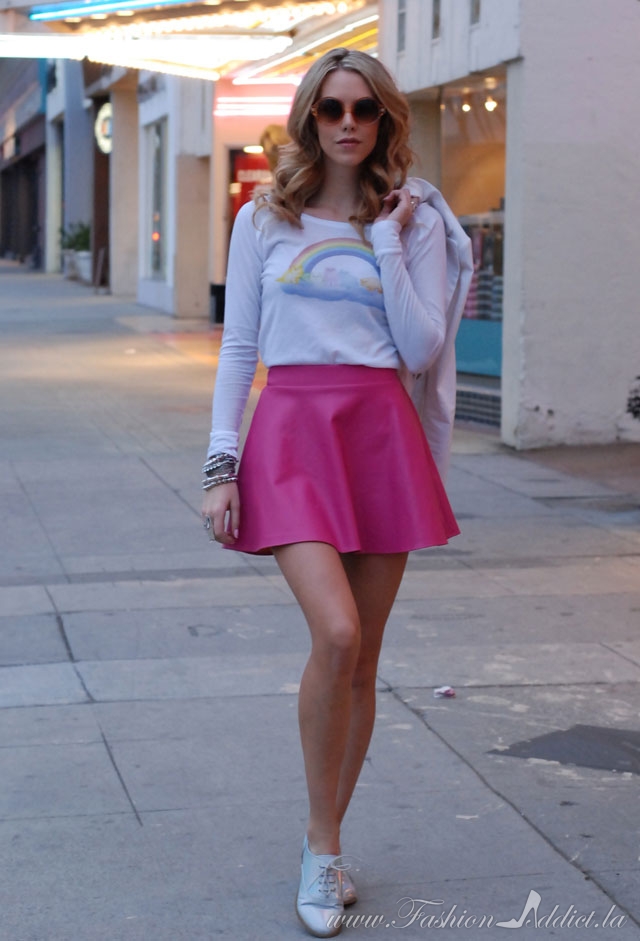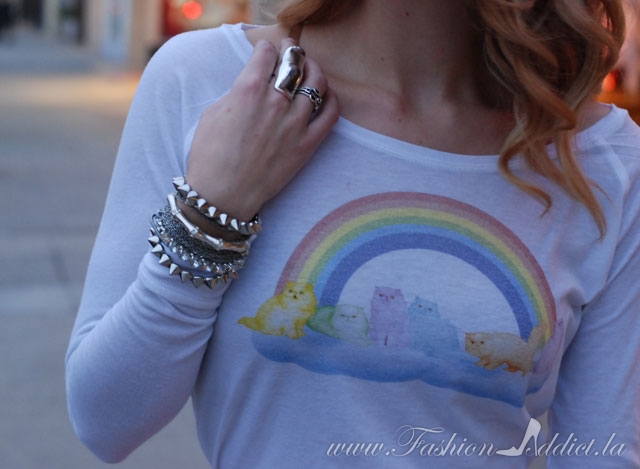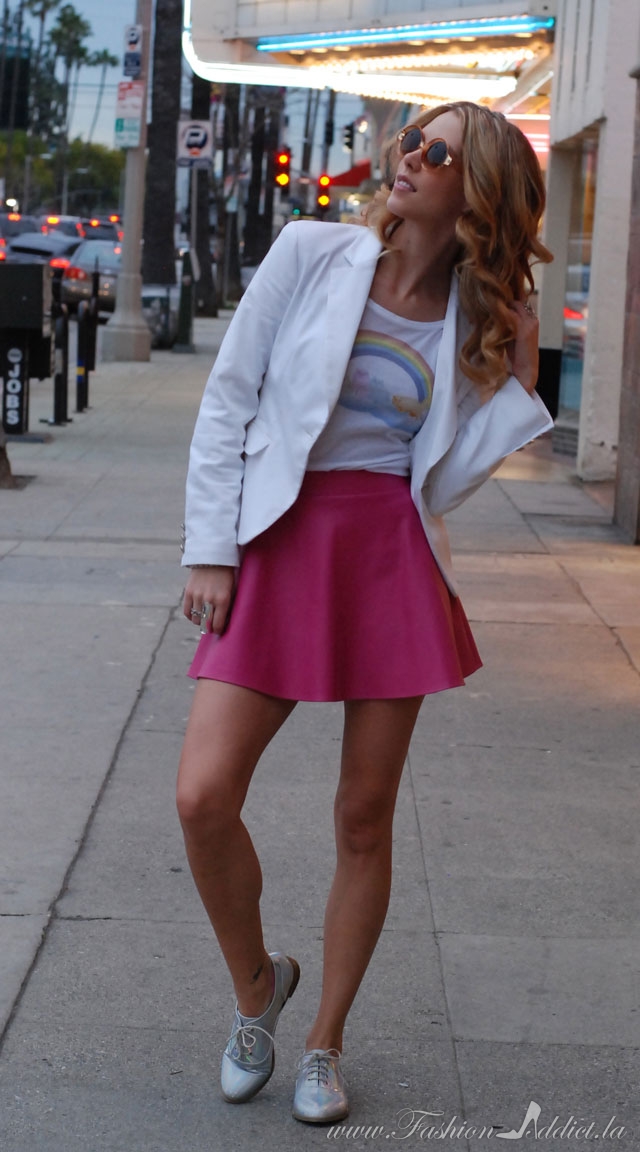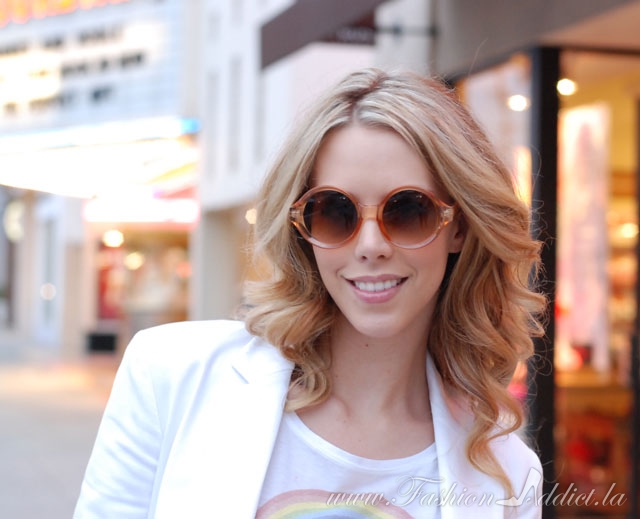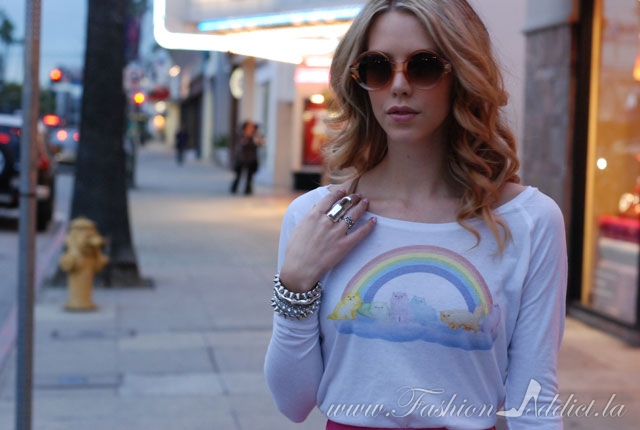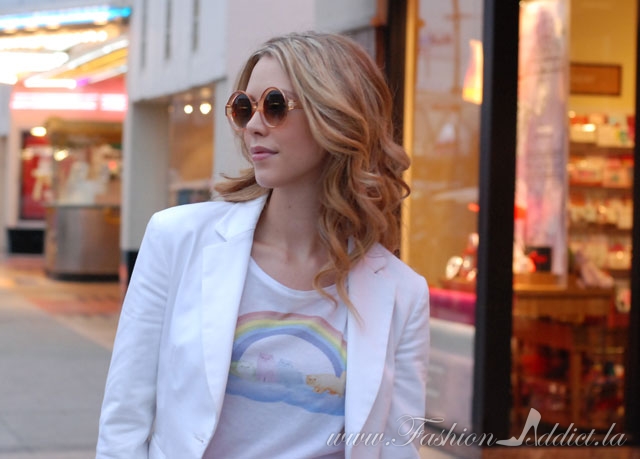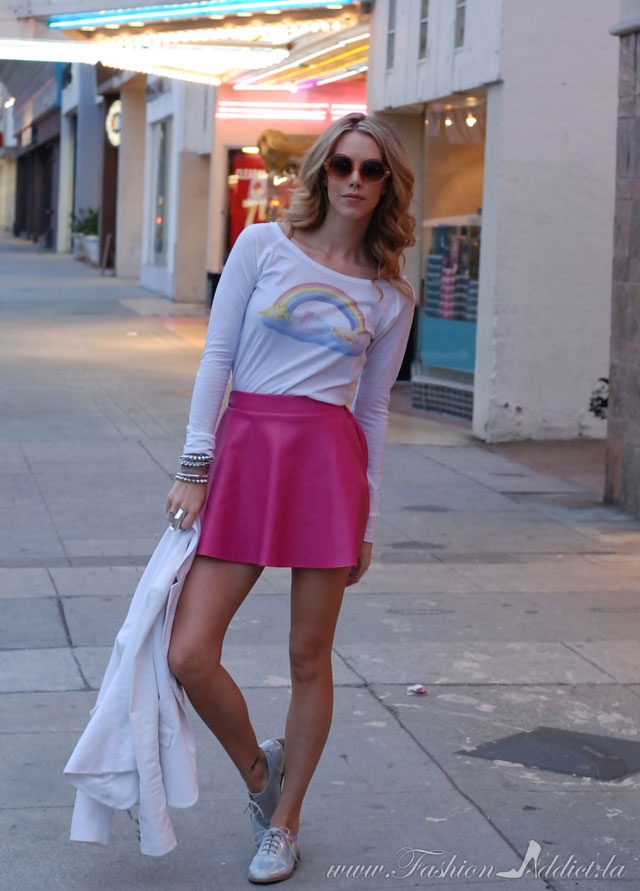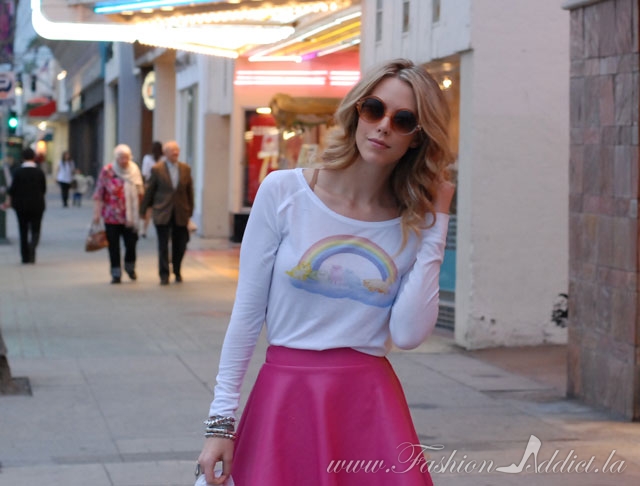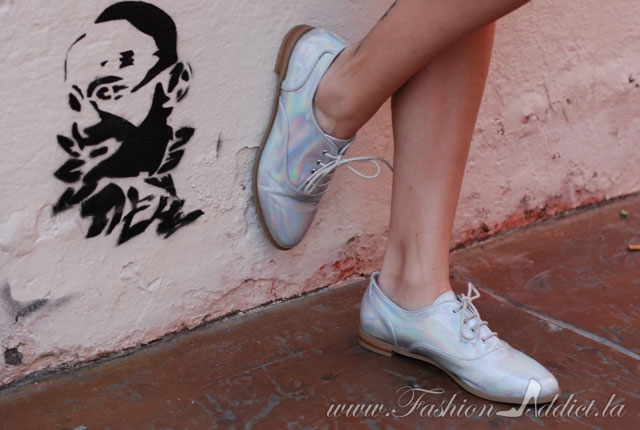 Rainbow Kitty shirt: Kid Dangerous, Skirt: Naven, Holographic Oxford Shoes: Deena & Ozzy, or similar.
Blazer: Tahari, Bracelets: Assorted, Rings: David Yurman and vintage, Shades: Borrowed/Unknown
Somewhere Over the Rainbow
I love this top by Kid Dangerous, they have the coolest funny tees that are amazing quality and super soft, and when I saw this baby I knew I had to have it! I actually heard that this cat is actually one of the owners of the label's cat which is adorable. With feline sweaters everywhere, I found it to be pretty current even tho it's from last year. I guess you could say Kid Dangerous started the cat trend!
And what about those shoes huh?! They're gorgeous right? I couldn't believe they were only $49! The hologram shows up a lot in more person, not so much in the pictures, but the photo above from my instagram shows how bright and fabulous they really are. Worth noting though, they run extremely small! I am normally a size 8 / 8.5 (or 39), and these are a size 9, and slightly snug. 
Anyway It's been raining in LA the last day or two so I was hoping for a rainbow, but I missed it if we did get one. But I love that Gandhi street art, one of the reasons I just love LA!!! Also, I'm putting together a Stila Giveaway, so look forward to that soon!!!
In other news, I am supposed to (I say supposed to because I've already had to delay my trip once) fly home to Washington State on monday and stay for a week and a half, so hopefully there will be some pretty snow for my new snow boots (omg they're so cute, I can't wait to show you!!)
With love from Hollywood,
Kier