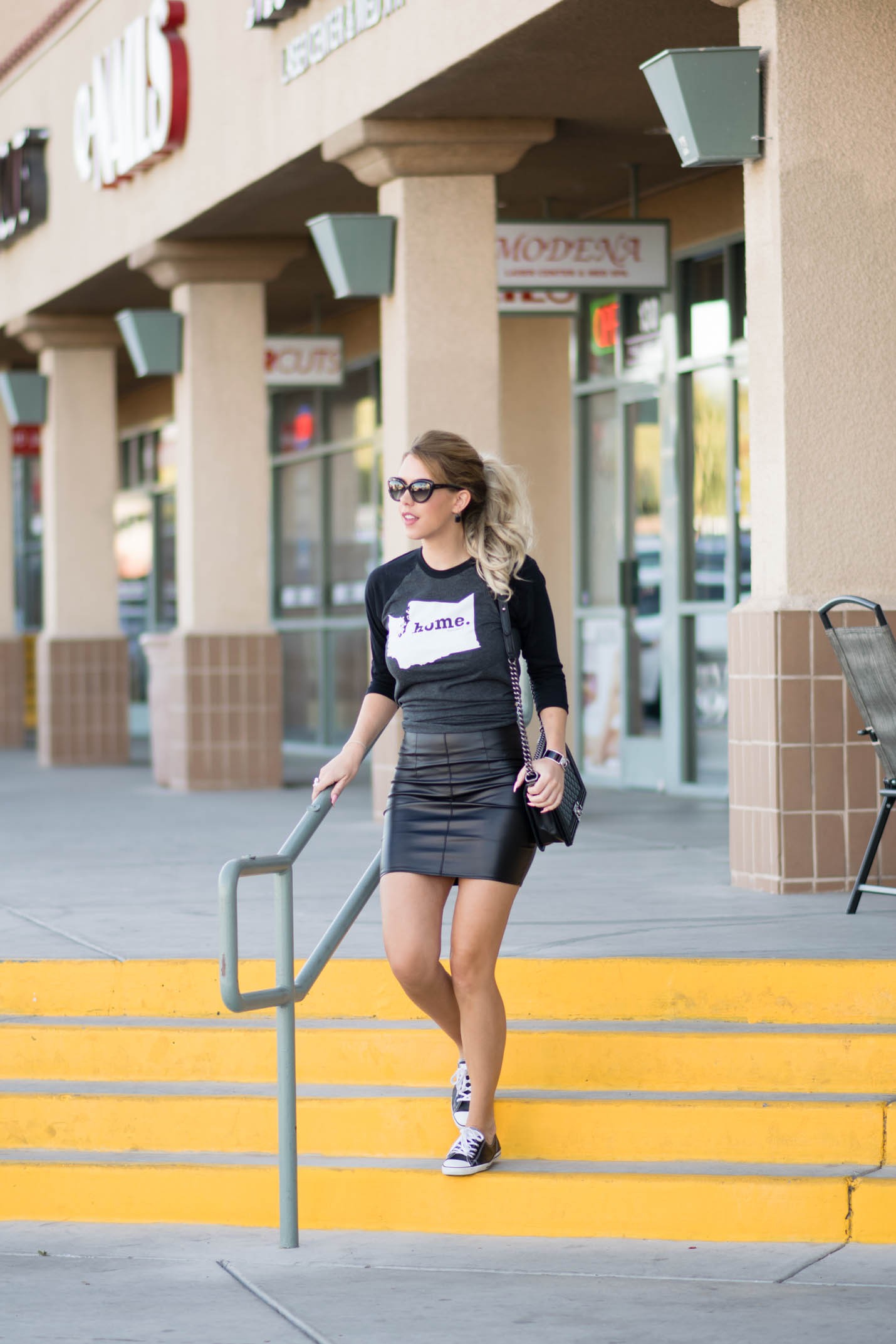 If you haven't noticed, I have a thing for sunglasses.. more than shoes and bags, I love sunglasses and before I had designer shoes or bags, I bought myself designer sunglasses. Yes they're less expensive than other accessories and that may have well been why I stared there, but nonetheless, I have always like them the most and collected designer, unique and funky styles. These Prada cat eye shades caught my attention because if their large frame and exaggerated shape and I have been eyeing this pair for a while… When Smart Buy Glasses reached out to work together I was interested instantly because of my affinity for shades. Once I started looking through their easy-to-navigate site and saw the exact pair I'd been drooling over for so long discounted from the original $298 to $189 I was super impressed and excited to share them with you! I also got a beautiful pair of Alexander McQueen shades I can't wait to show you either!
P.S. This top is from The Home T and 10% of their profits are donated to MS research.
With love from Memphis,
Kier
Shop the look:
Baseball T: The Home T, c/o. Skirt: Mixology c/o. Shoes: Converse.
Shades: Prada via Smart Buy Glasses, c/o. Bag: Chanel.
Earrings: unknown. Bracelet: Swarovski. Ring: Nissa Jewelry.