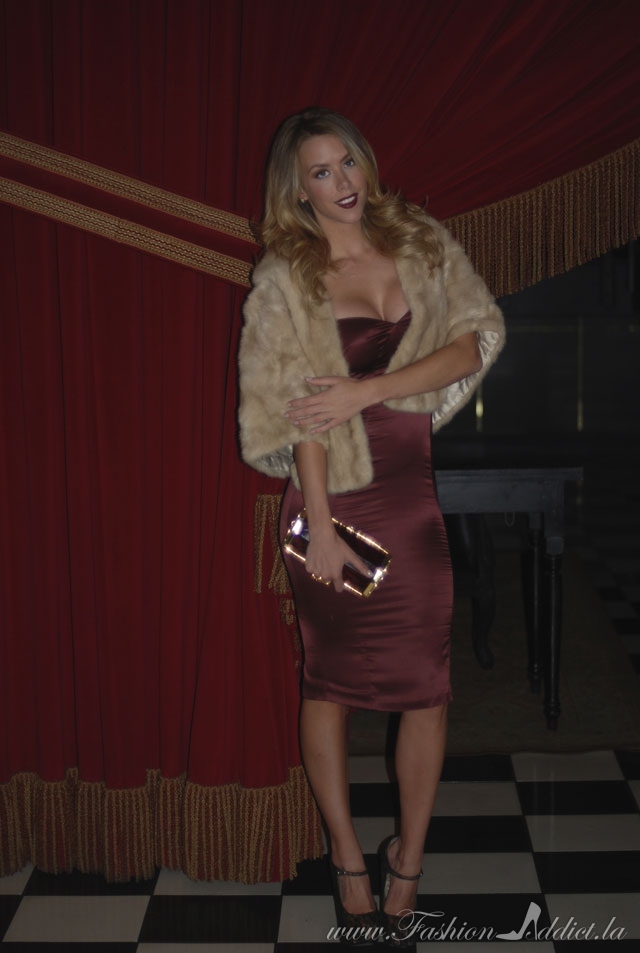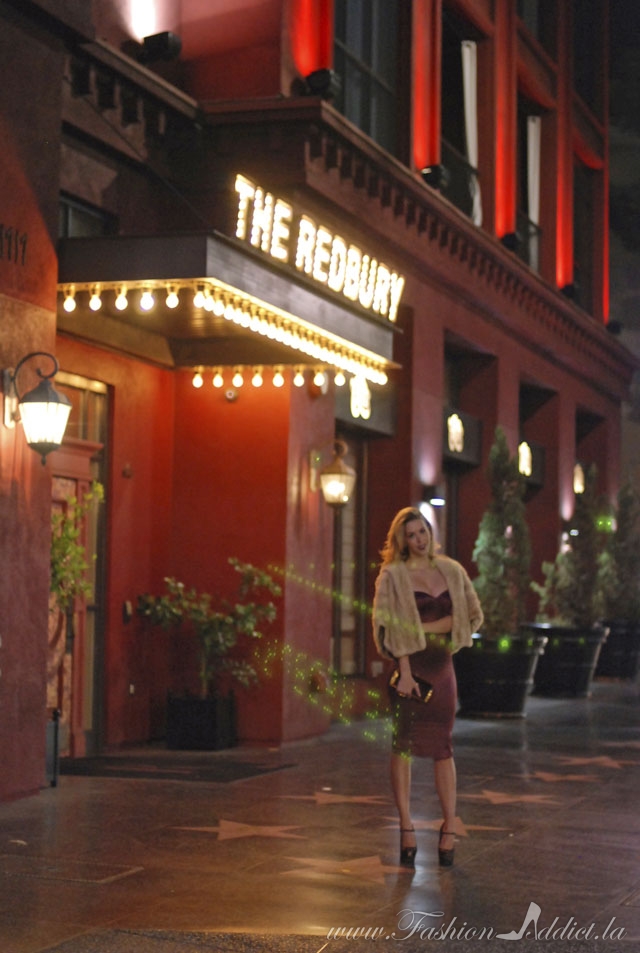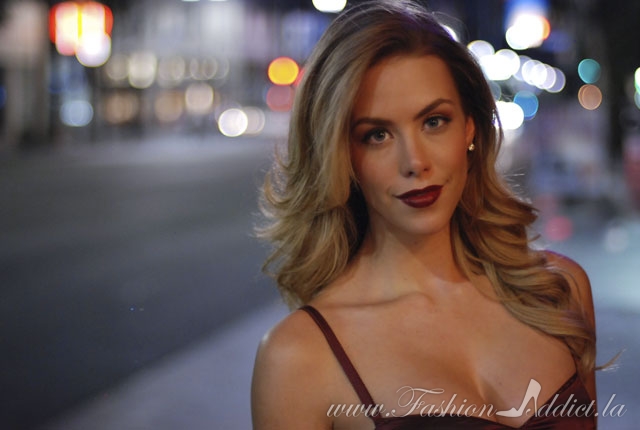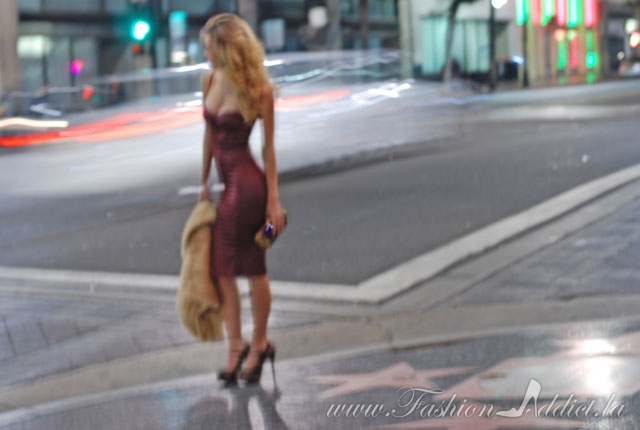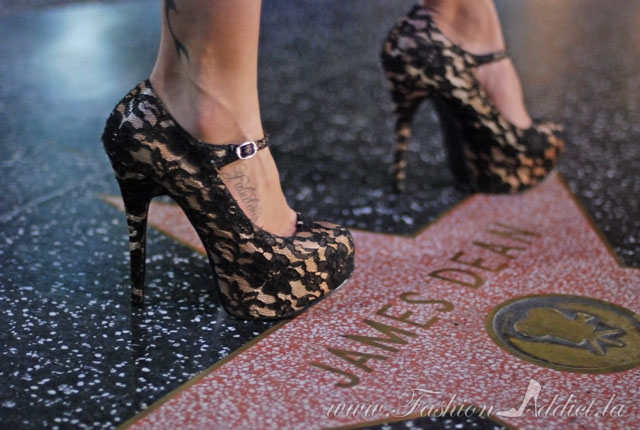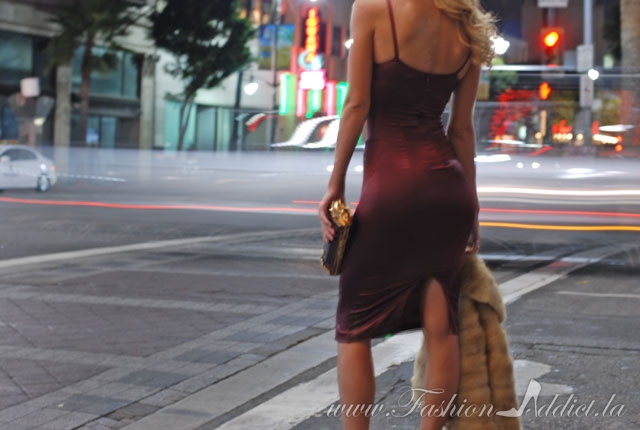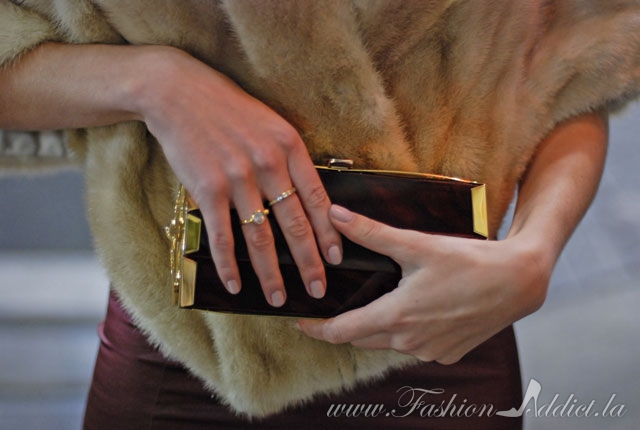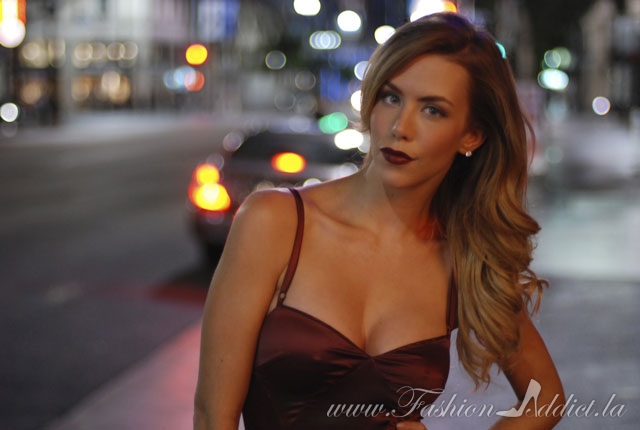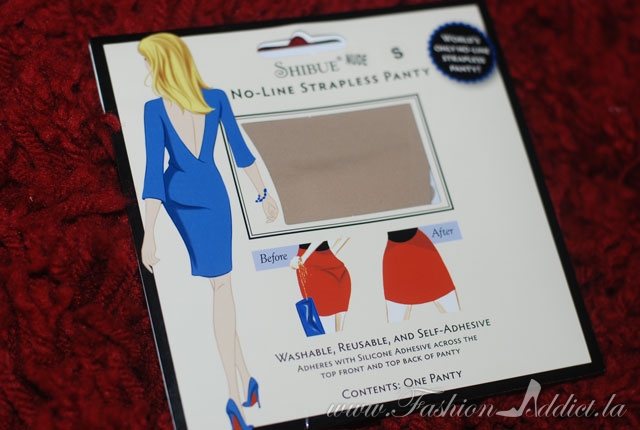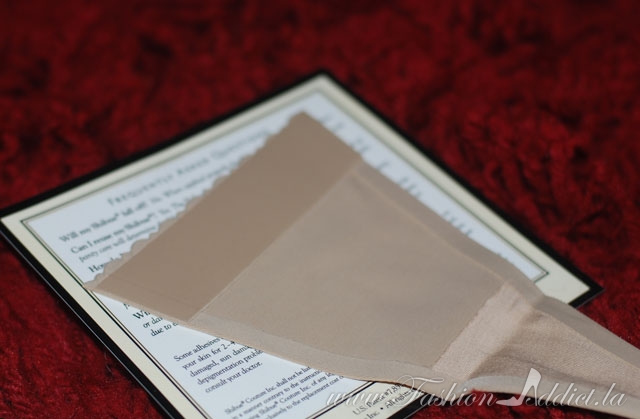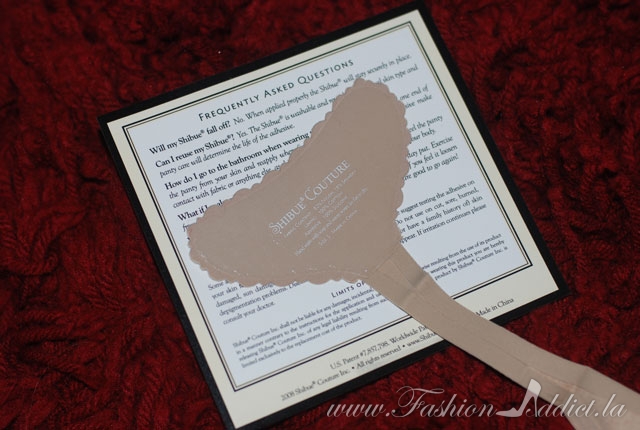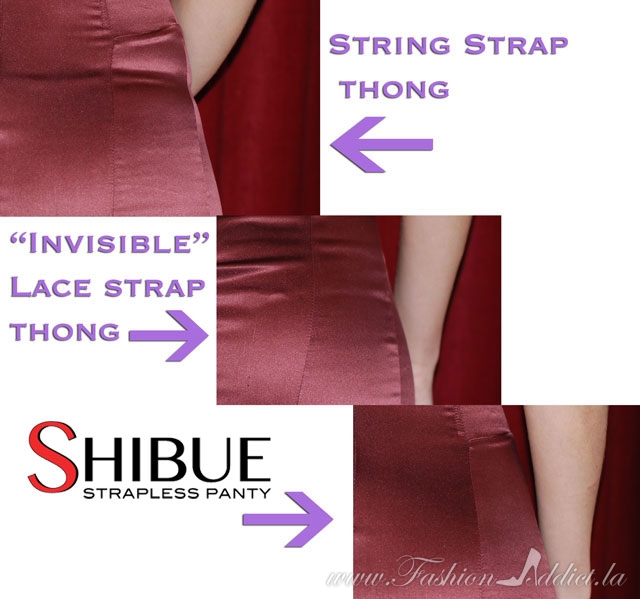 Dress: Dolce & Gabbana. Shoes: Bordello. Fur: Vintage. Clutch: Vintage, also here.
Earrings: Nordstrom. Rings: Nordstrom. Panties: Shibue, c/o.
Shibue Strapless Panties
So, it's no secret that I love a teeny tiny tight dress but what I hate, are panty lines. I've found that even the "invisible" panties show in a dress like this, so when Shibue asked me to try their product out I was really hoping that it wasn't too good to be true. Fortunately, they're amazing. I actually had the pleasure of interviewing Jenny, the founder and inventor and she told me her story. A few years ago Jenny was a bridesmaid at her sisters wedding and was to wear a silk dress and everything showed- she didn't want to wear nothing at all so she cut the straps off her g-string and taped her panties up- pretty genius if you ask me. Jenny told me she experimented with numerous adhesives until she found the one that was washable, comfortable, would re-attach several times throughout the day, nonirritating, and would stay on through perspiration… I can attest that the Shibue is so comfortable I couldn't even feel it, didn't show any lines- not even on my tailbone where it adheres, and the adhesive was easy on and off. You can wear the Shibue 15-20 times before you need to get a new one, and that may seem like not a lot in comparison to regular panties, but really you don't need strapless panties every day or very often at all, so they might actually last longer than regular undies as far as actual purchase date to replacement. I highly recommend the Shibue strapless panties- I'll soon to trying out their other products as well since I was so impressed by these genius panties!
Thank you Jenny- You've solved a huge fashion issue for so many women.
Check out the video below for more info- and visit ShibueCouture.com for more products and to order.
With love from Hollywood,
Kier