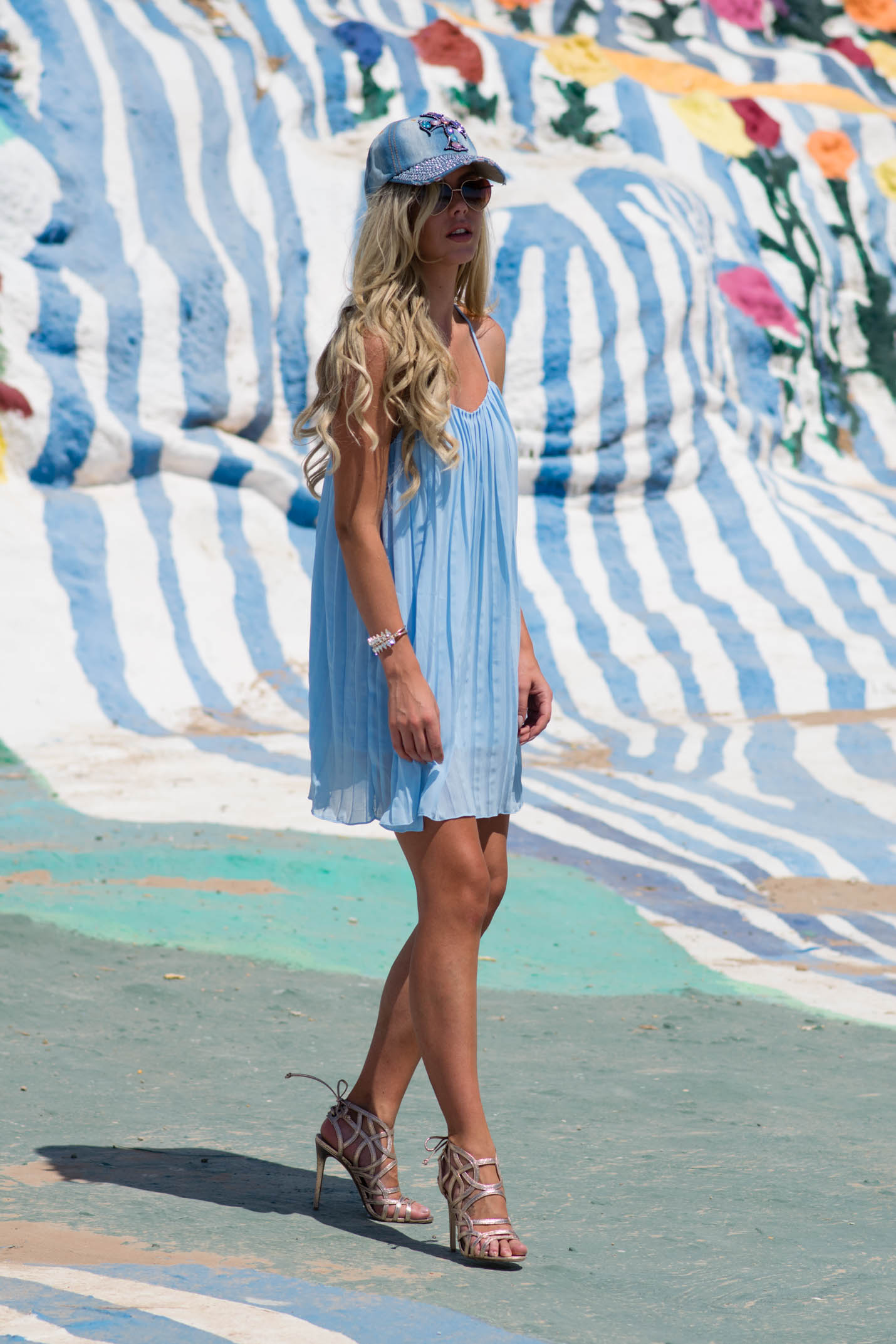 I have been wanting to visit Salvation Mountain for SO long. I can't even tell you. When I planned this trip with my sister I knew that it needed to be one of our stops. First of all, did anyone else know there is a "sea" in California? The Salton Sea was quite the trip to drive by… white sand beaches on a manmade (accidental) saline lake in the middle of the desert was something  I had NO idea about, and it left me wiki-ing the body of water in a Roaming service area because I was just so fascinated. Anyway, this hat.. I die. It's just so delightfully tacky. I have not been shy to embrace the 90's movement and when I saw this ridiculous hat at the Cabezon gas station I absolutely had to have it, especially since I planned to shoot it at Salvation Mountain. I'm not much for crosses, my family is Mormon (who don't celebrate crosses) but this was just too synchronistic to ignore, so I bought two lol, the other one is even more gaudy (goddy? lol) and the other will be in tomorrow's post!
If you've never been to Niland, CA to visit Salvation Mountain, I do suggest it. It was well worth the scorching temps.
Thank you for reading.
With love from Las Vegas,
Kier
Shop the look:
Dress: SheIn, c/o. Shoes: Topshop.
Hat: Texas West. Shades: Urban Outfitters.
Bracelet: Capwell.
Hair: Bellami Lilly Hair (Save with code kier)