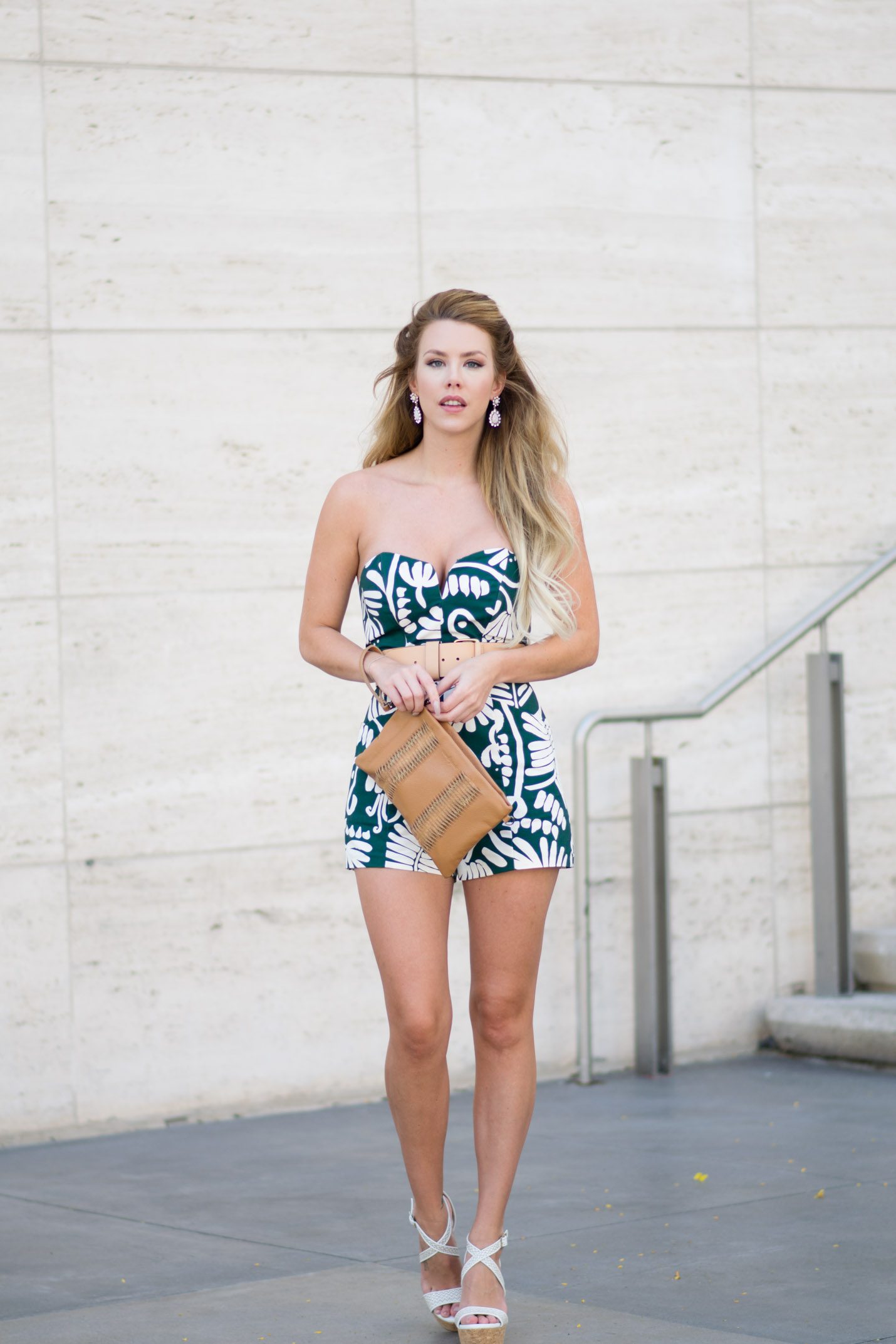 I'm loving rompers lately. I feel like I've been accumulating a nice little collection and when I found this one at H&M, I was sold instantly. I paired it with my new Jimmy Choo wedges I got for my birthday, some earrings from Claire's and this tan clutch and belt! I think it has a subtle 60's vibe, what do you think?
Thank you for reading!
With love from Las Vegas,
Kier
Details: 
Romper: H&M. Earrings: Claire's. Bag: Urban Originals.
Belt: Banana Republic.
Shades: Alexander McQueen. Wedges: Jimmy Choo.
Hair: Bellami Guy Tang 22″ 220g in color Ash Brown / Ash Blonde.
Use code kier for a discount on sets over $160.