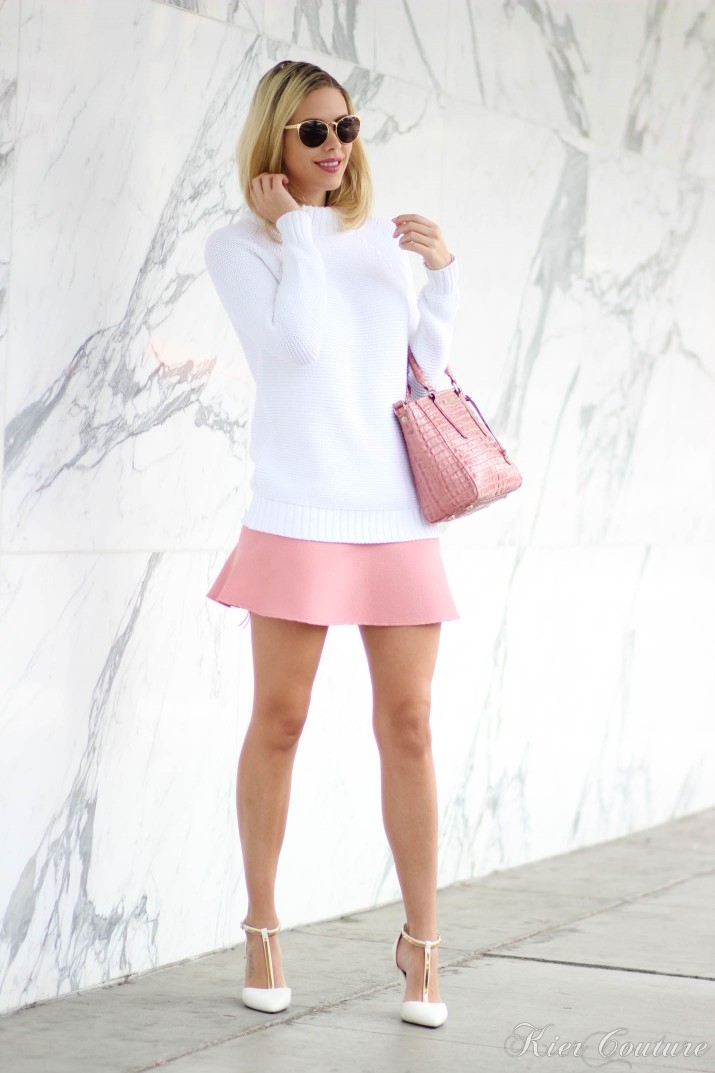 Hi y'all! Are you excited for the House of DVF finale tomorrow??! Woo!
I wore this perfect sweater a few days ago to an intimate dinner thrown by CAbi at Sunset Marquis and spent the night chatting with fellow bloggers and enjoying bites and sips among the Christmas tree light. I shot these pics a day later with my bestie Laura in Beverly Hills and I loved how this wall looked against this outfit. Actually I just have a thing for white/grey marble… actually, all I really want for Xmas is a marble desk top for my new closet/office Roger built me…. (it's 90% done, all it's missing is a desk top!) :)
Thank you for reading! Make sure to enter my giveaway!
Photos by Laura with a Canon t3i and an 85mm 1.8f lens
With love from Hollywood,
Kier
Shop the look:
Sweater and Skirt: Zara. Bag: Brahmin. Shoes: Qupid. Shades: Chilli Beans.
Lips: Covergirl "Sultry" with MAC "Snob" over the top.