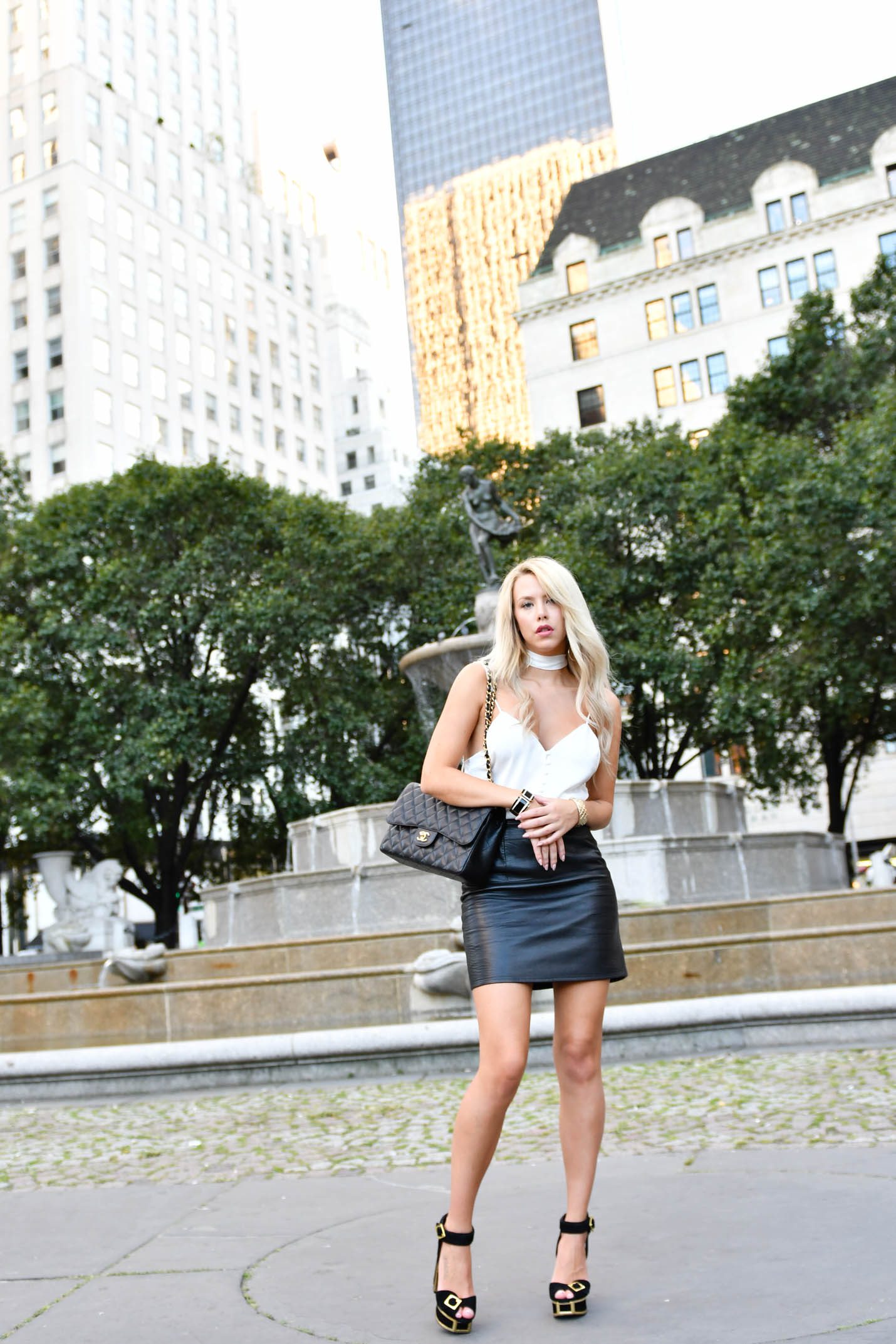 Last month I was lucky to be in New York City for September 11th. The city of New York and I had a rough start and I historically haven't been a fan of the city but each time I return with a positive newfound attitude I learn another thing I love about NYC. For example, I have a close friend Michelle who lives there and each time I visit the city now I make a point to get together with her. Seeing Michelle makes me have such a positive association with the city now because we always have so much fun together. Another thing I always get to do while in NYC is Soul Cycle and I'm a total Soul-ophile! (Youtube video about that here!) This trip though had a few other special moments. Thankfully it was fashion week so my besties Laura and Elizabeth were in town and we made a point to have dinner together and visit the CHANEL exhibit in Bergdorf Goodman. When I'm with these two women it's endless laughter and good vibes and it's something I've been missing so much lately. On our walk from our parking spot to Bergdorfs we stopped to shoot a few photos and being that it was September 11th I loved having our American flag behind me. The Chanel exhibit was so lovely, it was being held to promote the new Coco Crush fine jewelry collection and the room was decorated with all of Coco Chanel's favorite things to simulate a room in her Paris apartment (photos below). I loved how you can see so many elements in her designs copied from her apartment like how the shape of the mirror emulates the face of her classic watch and how gold and crystals are repeated again and again.
Thank you for reading,
With love from Delray Beach,
Skirt: BB Dakota. Top: Mixology. Shoes: Kat Maconie, c/o.
Bag: Chanel. Earrings: H&M. Bracelet: Vintage.